Chocolate Charlotte Royal is a show-stopper dessert that is a soft cake and chocolate buttercream roll, filled with a smooth bavarian filling.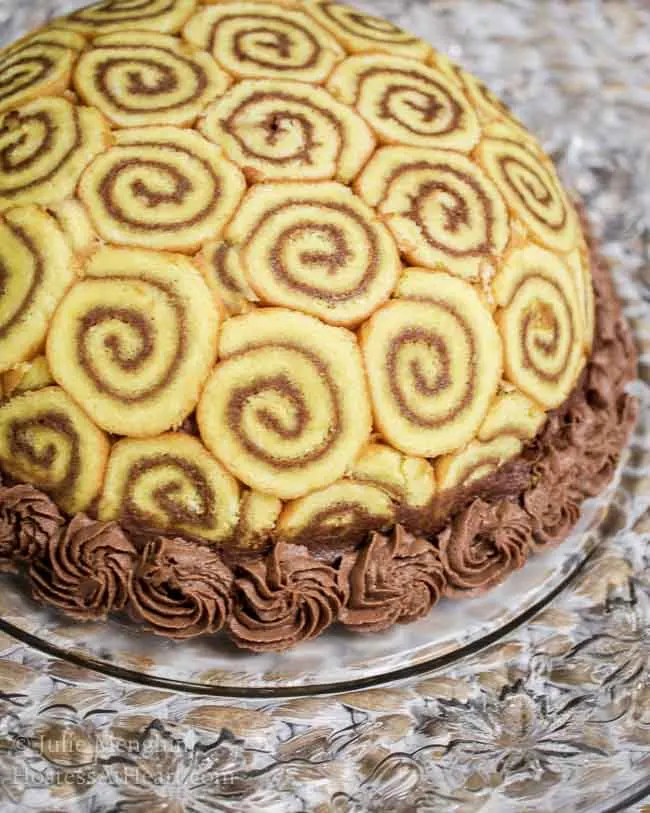 For the June daring bakers challenge, Rebecca from BakeNQuilt.com, challenged us to make Charlotte Royale and Charlotte Russe from scratch. Savory or sweet Charlottes were definitely tasty showstoppers.
I am really enjoying this group. So far almost every challenge has been something that I have never attempted. Many of the recipes are for items I probably wouldn't have otherwise attempted, and sometimes never even heard of. I've seen both the Charlotte Russe and the Charlotte Royal before, and decided to go with the Charlotte Royal.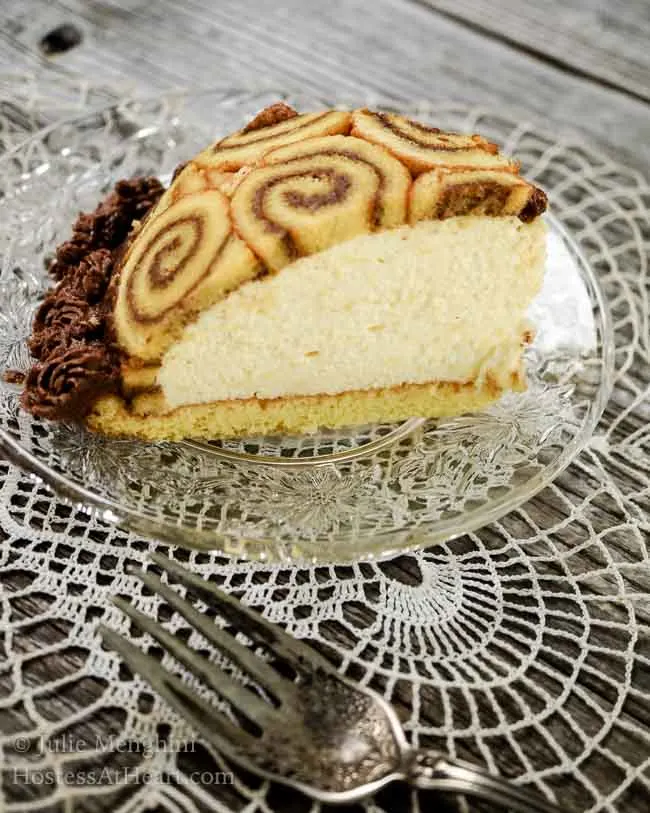 I shared this cake with the same group of friends that I shared my Esterhazy Torte with. They thought it would be an excellent idea to be my taste testers for all future challenges. That's why I cook and bake. Sharing with friends and family is my way of showing them how special they are to me!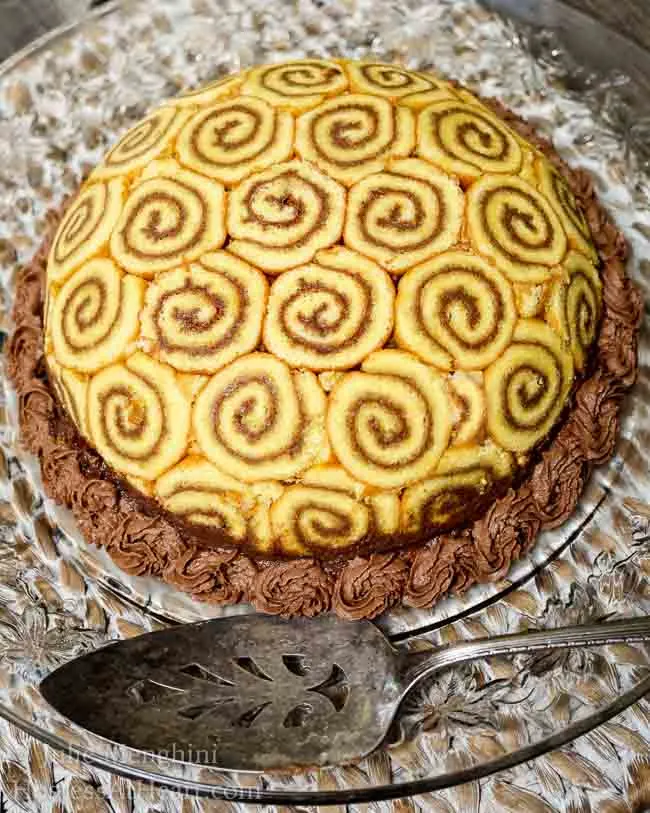 This cake is best completed over two days. It doesn't take that much time each day, but you need chill time. This challenge required that we follow a basic recipe, but the cake and fillings were our choice. So, guess what I choose? You got it, chocolate….and what goes with everything….Bavarian Cream! This cake was delicious. Moist, creamy and gorgeous.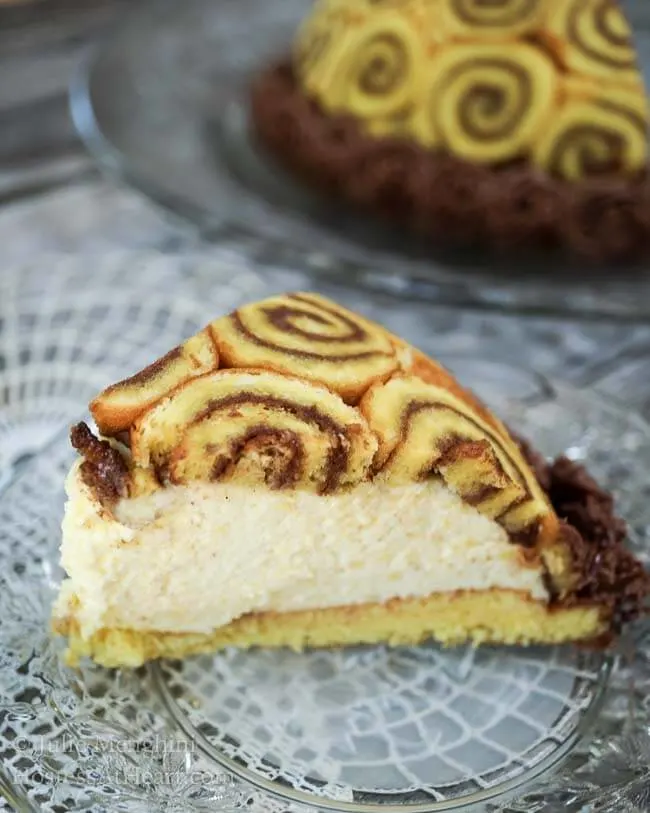 Cake, chocolate, bavarian filling, what more does one need? This cake is so pretty and isn't one that you see on every table. I will make this one again, and must give the Charlotte Russe a try too! It uses lady fingers to hold in all of that beautiful filling and is gorgeous too. I want to thank Rebecca for giving us such an enjoyable challenge, and please head over to her site, BakeNQuilt.com, for some great step-by-step pictures!