This Esterhazy Torte a.k.a the Hungarian dream takes some time to put together, but I'll guarantee you will not regret it after your first bite. It's definitely what sweet dreams are made of.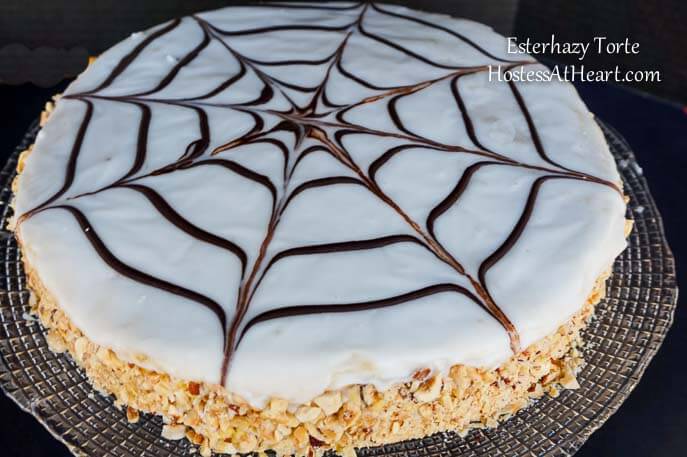 As a part of my new years' resolutions, I wanted to learn more about cooking. I know how to cook, but I wanted to push myself to learn some new techniques. I'd heard about a website called The Daring Kitchen that issues monthly challenges and joined immediately. This Esterhazy Torte taught me some new techniques and then some!
For the month of January, Jelena from A Kingdom for a Cake invited us to start this year with a dreamy celebration cake. She challenged us to make the Esterhazy cake a.k.a the Hungarian dream. What better way to start the year than with a sweet dream?

Being my first challenge, I was a bit nervous about how this torte would come out. I even did something totally crazy, I made it so we could share it with two other couples that weekend. What was I thinking? Talk about pressure!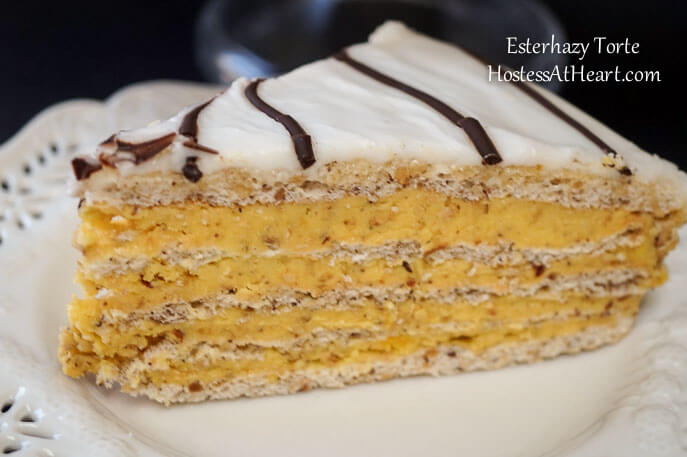 This is a very involved recipe. Make sure you have time to devote to it before starting it. Once you finish it, it has to rest in the refrigerator for 24 hours before you cut it. The great thing about it is you can spread out the steps over more than one day.
Don't have time to make it now?

Pin it

for later!
This cake gets better the longer that it sits. Jelena stated that it will last covered in the refrigerator for 7 days. Ours didn't last that long, but it was definitely delicious on the 5th day after I had first cut it.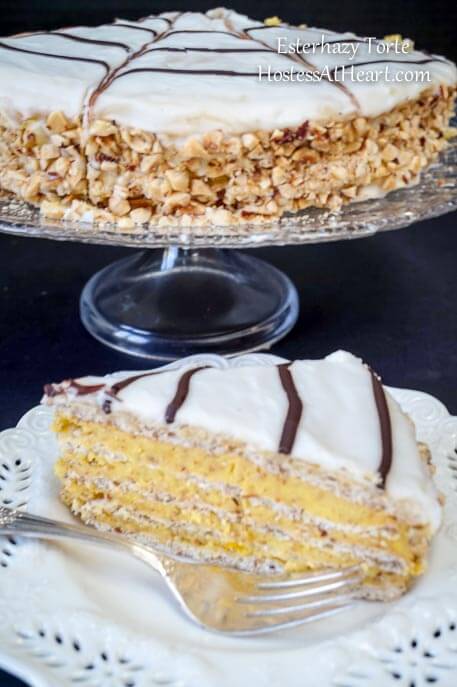 Let's keep in touch! You can find me on Pinterest, Instagram, Facebook, and Twitter! Better yet, enter your email address in the box below and never miss a recipe!