This simple Passover Rolls Recipe makes soft and tender rolls using only 6 ingredients and bakes in less than an hour. Every Passover Feast should include a batch of delicious Passover Rolls.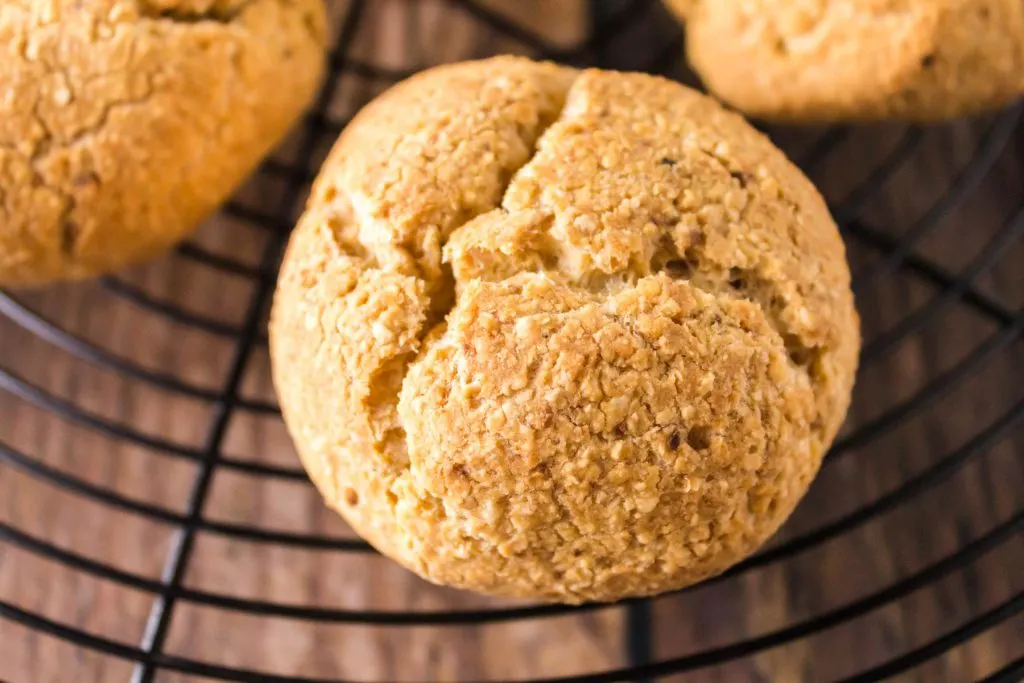 Why You'll Love these Rolls for Passover
Classic recipe with only 6 ingredients. If you love the classic roll like Grandma used to make, you are going to love these rolls.
Quick and easy to make. Mix the dry ingredients, add the wet, bake it all. You don't have to worry about confusing steps or strange ingredients.
Perfect as is or used as a sandwich. This flexible recipe can be used as rolls or used as the base of a sandwich without any changes.
Equipment I use
What Are Passover Rolls
Passover dietary rules restrict the use of grains that can ferment and become leavened. These grains are wheat, barley, spelt, oats, and rye.
Passover bread is made of matzo, which is an unleavened bread eaten by Jews during the holiday of Passover in commemoration of their Exodus from Egypt.
What is Matzo meal?
Matzo meal is a Kosher form of bread crumbs that serve as a substitute for flour. It has a coarse texture and is made from a product that's already been baked, making it permissible to use for Passover.
Ingredients for your Passover Rolls Recipe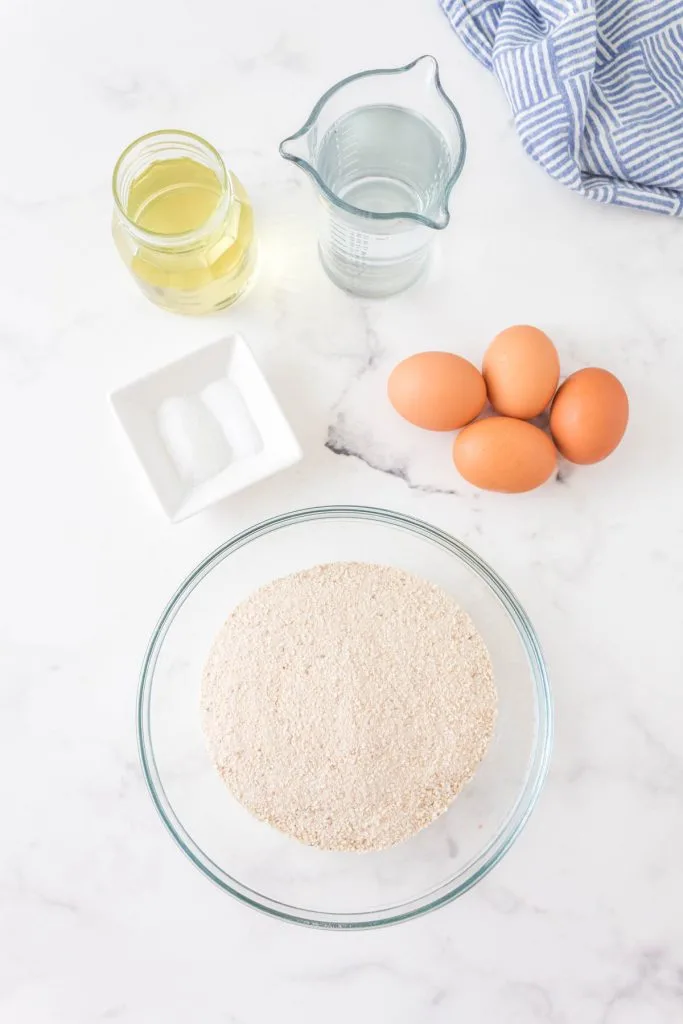 Matzo meal. You can find Matzo meal in the Passover or Kosher section of your grocery store or order some from Amazon.
Salt.
White Granulated Sugar.
Warm Water – Approximately 90ºF.
Olive Oil. You can substitute for oil of your choice
Eggs. Grade A Large.
Please note, that the printable recipe card has ingredient quantities, complete instructions, and nutritional information. The following is a quick overview of the recipe.
How to Make Passover Rolls
Step One. Mix the dry ingredients.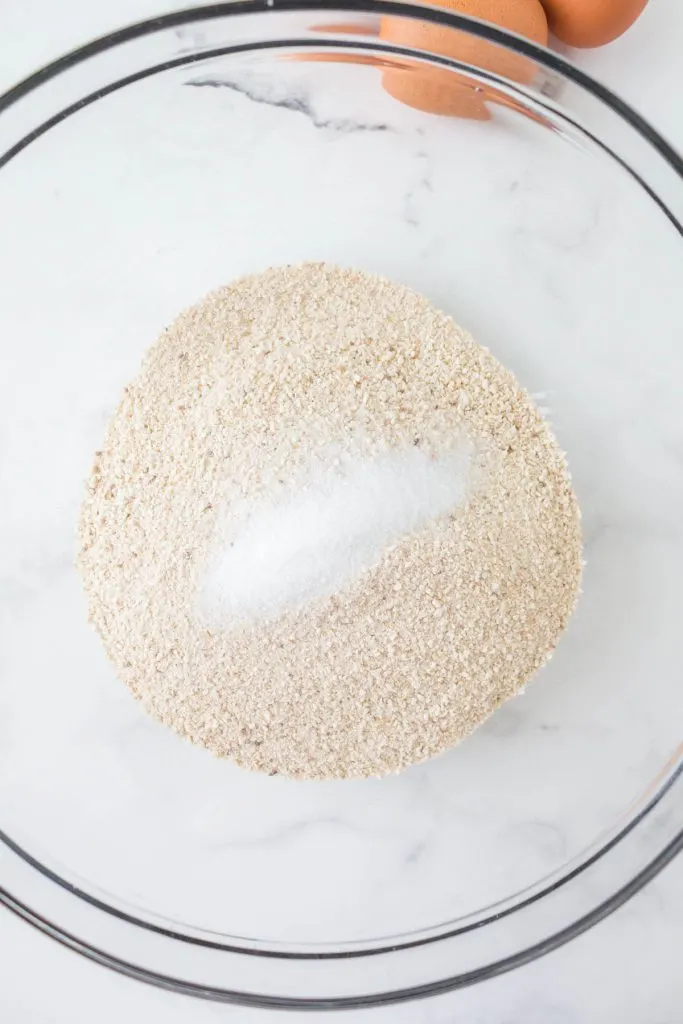 Step Two. Mix the warmed water and oil.
Step Three. Combine the two.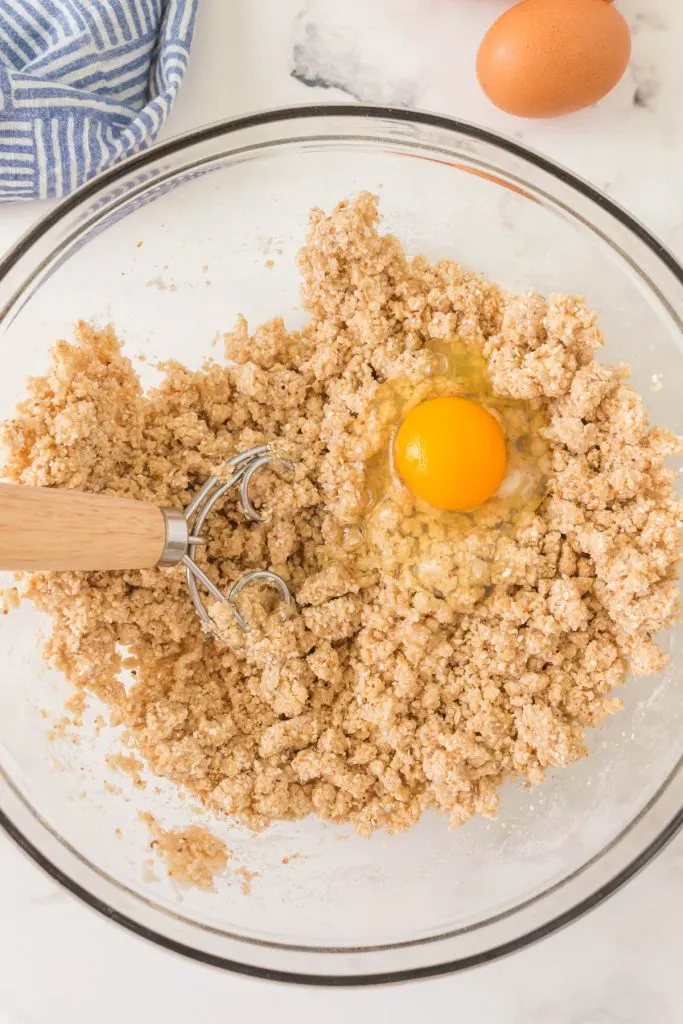 Step Four. Add the eggs.
Step Five. Mix to form a thick dough.
Step Six. Preheat the oven to 400°F.
Step Seven. Line a baking sheet with parchment paper.
Step Eight. Oil your hands and use a large cookie scoop (3 tablespoon size) to measure the dough. Roll the dough into balls.
Step Nine. Slightly flatten them out in the shape of a thick disc.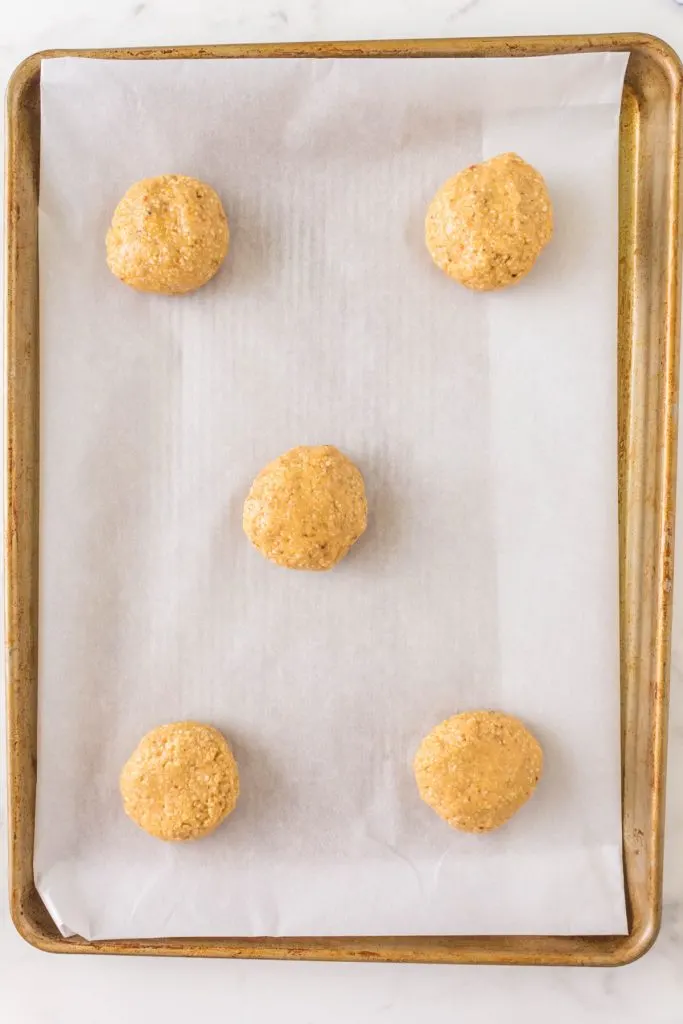 Step Ten. Bake in the preheated oven for 40 to 50 minutes.
Rolls will puff up and crack in the middle. They are ready when you tap on them and they sound hollow and a toothpick comes out clean when inserted into the center.
What to Serve/Pair with Your Rolls for Passover
These rolls are great warm with a smear of soft butter, cream cheese, or jam. They can also be cut in half and served as a sandwich with egg salad or a piece of cheese.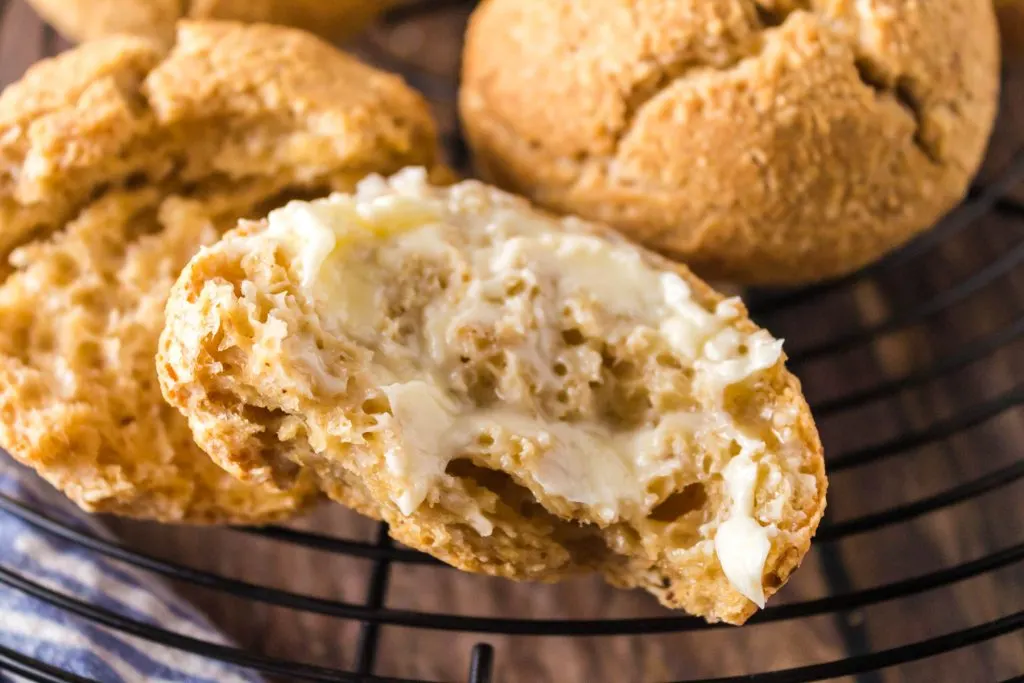 Substitutions and Additions
Sprinkle with coarse sugar or add a bit more sugar to the recipe to use these as a base for dessert fillings such as berries and cream or chocolate ganache.
Add a sprinkling of crushed rosemary or thyme for a fun variety.
How To Reheat & Store Passover Rolls
Best Way To Store
Keep leftover rolls in a freezer-quality zipper bag at room temperature for up to three days.
How Long Will These Rolls Last In the Fridge?
Three days in an airtight container.
Can Passover rolls be frozen?
Yes. Place them in a freezer-quality zipper bag or airtight container. They freeze well.
How To Reheat Leftover Rolls after Passover
Place a roll in the microwave. Reheat it for thirty seconds. Check it and repeat if necessary.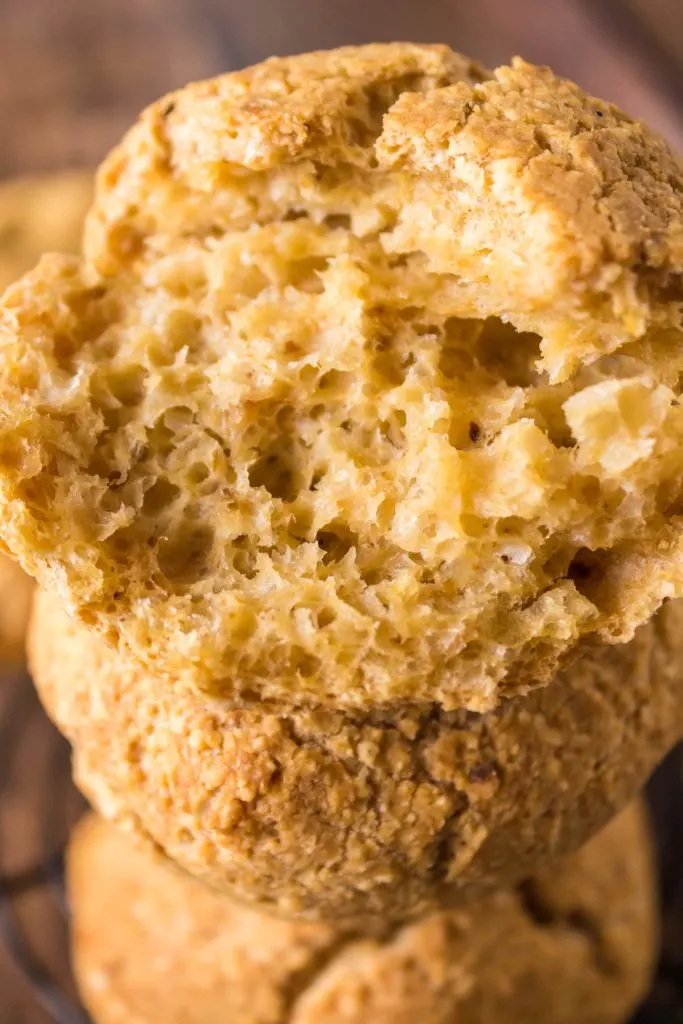 Passover Rolls FAQ
Is matzo meal the same as flour?
No. Matzo meal is matzo that has been ground up. During Passover, it is used as a substitute for flour in recipes. Matzo meal is very coarse.
Are these Passover rolls Gluten-Free?
No. Your typical Matzo meal isn't gluten-free. However, some Passover rolls are made with gluten-free products such as potato starch. You can also try using this gluten-free Matzo meal, however, I have not tested it.
Can you freeze Passover rolls?
Yes. They freeze beautifully. Place them in a freezer-quality zipper bag and throw them in the freezer. Grab one or two when you need them and microwave for a few seconds to thaw.
Tips to Make the Perfect Passover Rolls
If you make your rolls smaller than a large cookie scoop (which is about three tablespoons) you should check them at thirty minutes or so. Smaller rolls will bake faster.
Serve your rolls warm. If you aren't eating them straight out of the oven, reheat them in the microwave for ten or fifteen seconds for the best results.
These rolls are easier to form if you oil your hands or use a cookie scoop that's been sprayed with non-stick cooking spray.
If you enjoy this recipe I think you'll like these too!
Pin this amazing Recipe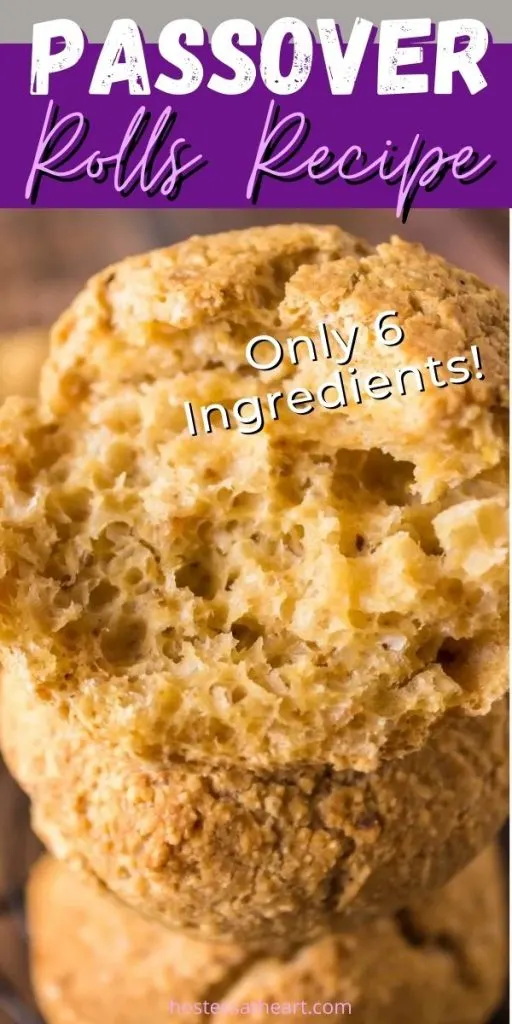 Don't Forget to Come Back and Let Me Know How Your Rolls for Passover Turn Out!