Big Batch Whole Wheat Harvest Muffins are warm, tender and delicious. They'll feed a crowd and freeze well making them a perfect make-ahead anytime muffin.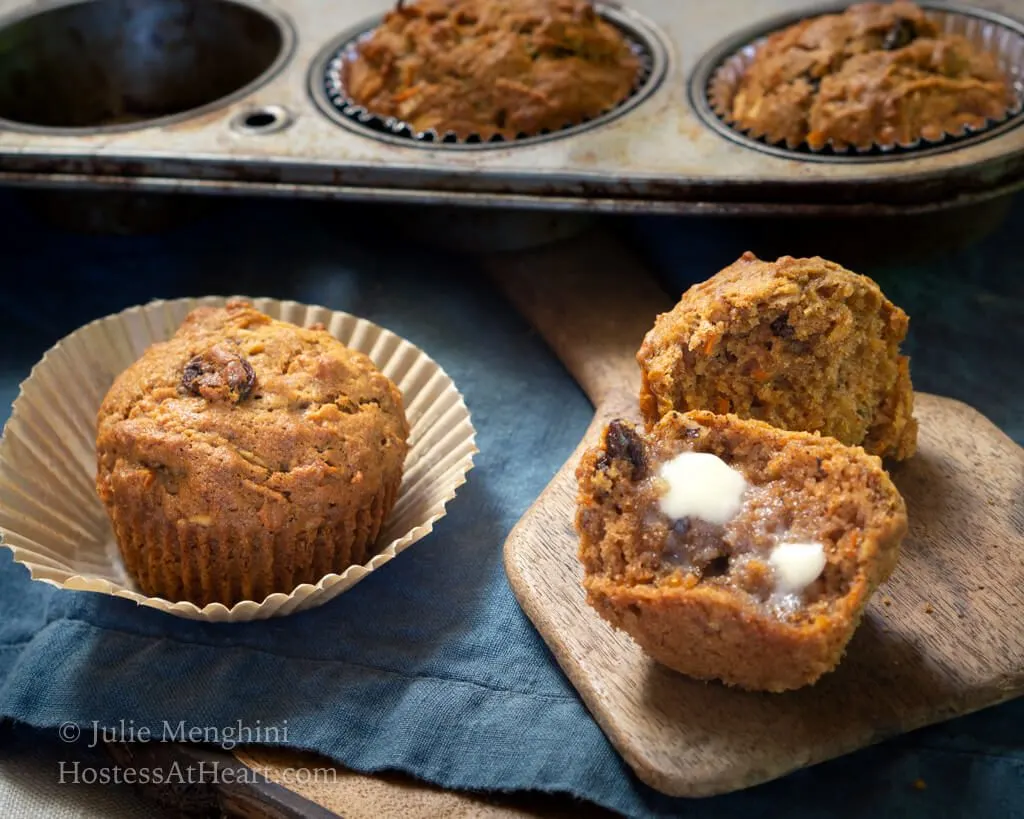 Big Batch Whole Wheat Harvest Muffins are great for any meal of the day and are perfect for last-minute guests since they can be stored in the freezer.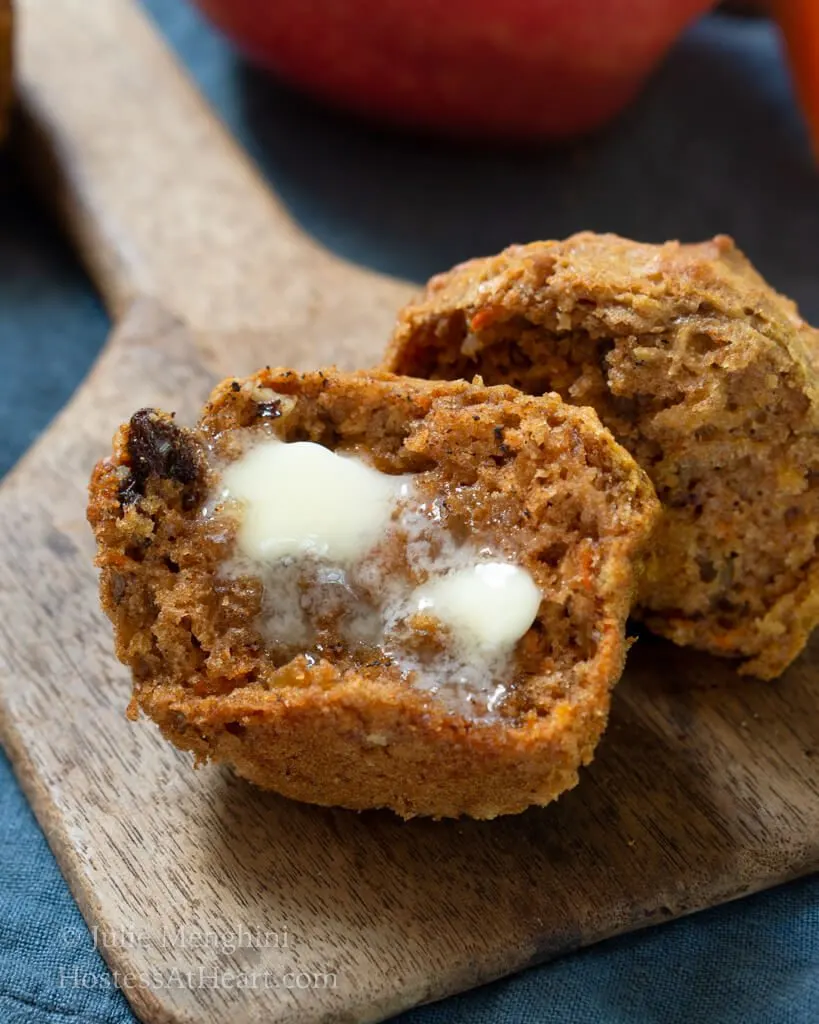 It's no secret that I am in love with muffins. Homemade muffins are perfect for breakfast with a plate of eggs or with a bowl of soup at dinner time. They add that little bit of sweetness when you're balancing out savory or just want a nice little snack.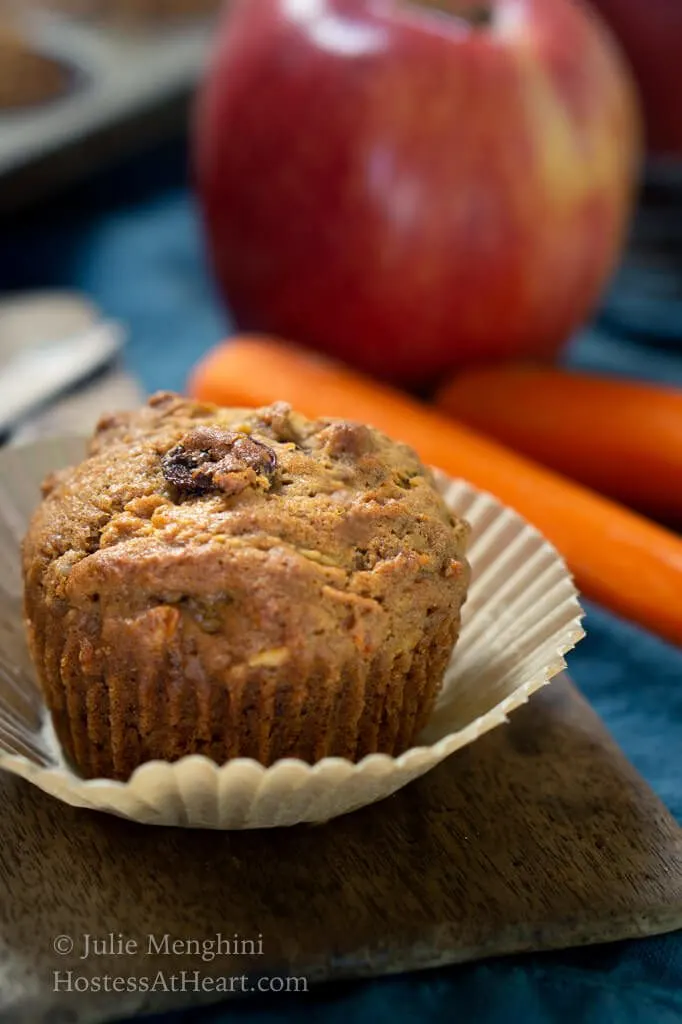 What is the difference between a muffin and a cupcake? Well for one, you normally don't frost muffins. They may come with a topping such as a crumble, streusel, a sprinkling of oats, or maybe even a glaze but not frosting.
They are more like a quick bread though since you don't use yeast in them and they can be sweet or savory.
The difference between muffins and cupcakes
| | | |
| --- | --- | --- |
| Difference | Muffin | Cupcake |
| Flavor | Sweet or Savory | Sweet |
| Topping | None, streusel, glaze | Frosting |
| Crumb | Denser | Light, Soft |
| Served | Breakfast, with meal | Dessert |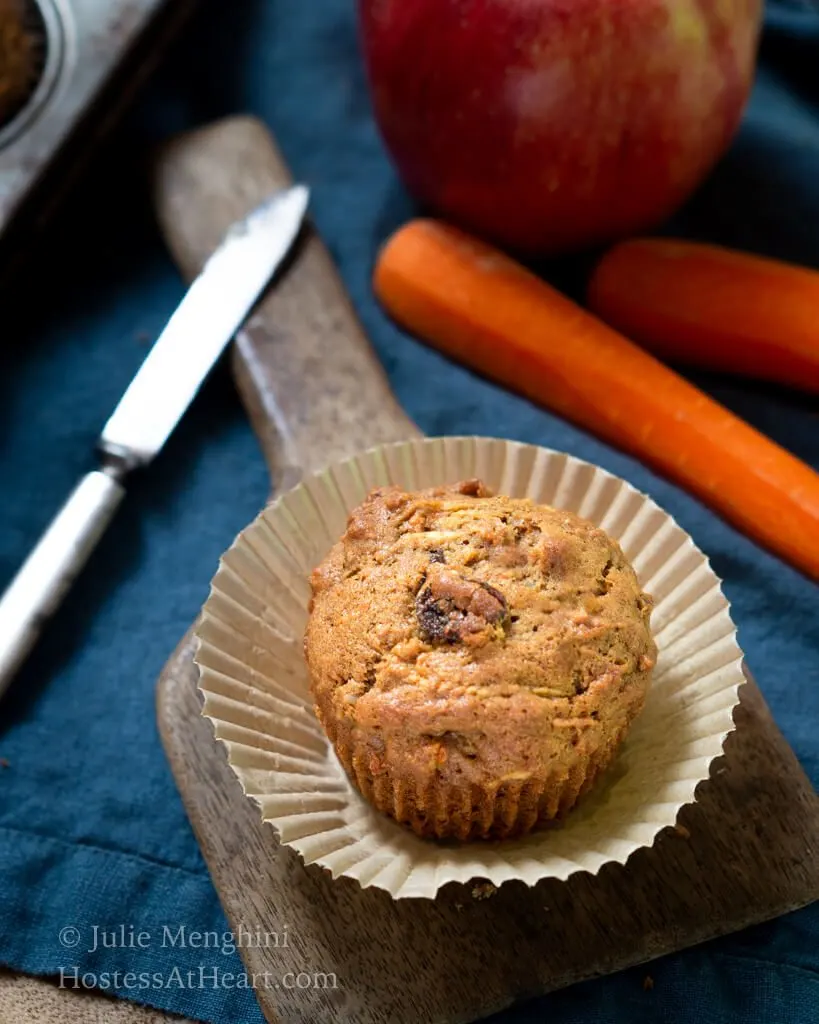 To me, they are a legal food to have with a meal or snack whereas a cupcake is a dessert. And, since you can't have dessert unless you finish your dinner, muffins aren't subject to such food laws.
Also according to my own food laws the more stuff I can put into a muffin the better. Just take these Harvest Muffins. There are different versions of them out there but I Julieized them (another undefined term).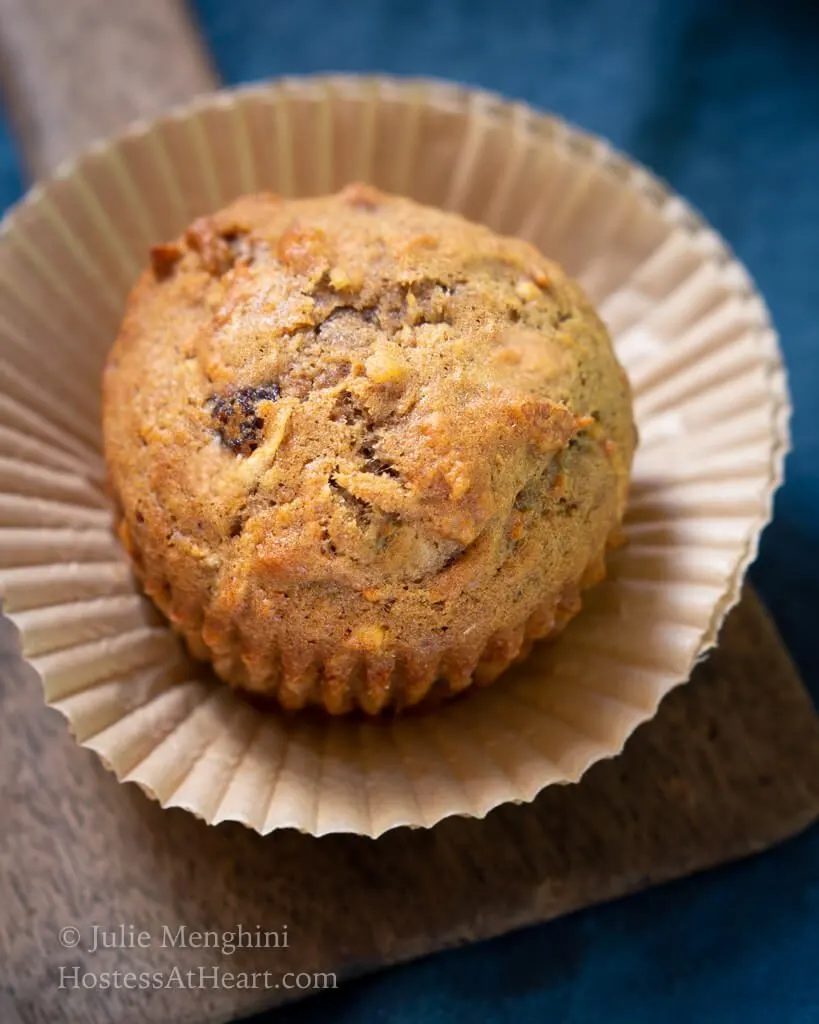 The whole wheat flour gives these muffins a nutty flavor and blended with white flour keeps them moist and tender. In this recipe, most of the oils are switched out for butter and half the white sugar for brown sugar.
Can't make them now?

Pin it

for later!
They're loaded with cinnamon and spice, and even though some recipes come with coconut, we don't harvest coconut here in Nebraska. We don't really harvest grapes either but don't draw that comparison, please. These muffins could live without raisins, but that would be a culinary travesty.

We are muffin lovers and here are a few more favorite recipes!
Are you a muffin lover? What are your favorite flavors to eat? PLEASE share!