This Apple Dutch Baby Pancake is like a combination of an apple pie and a tender buttery pancake. There isn't any flipping or dripping and cleanup is a breeze.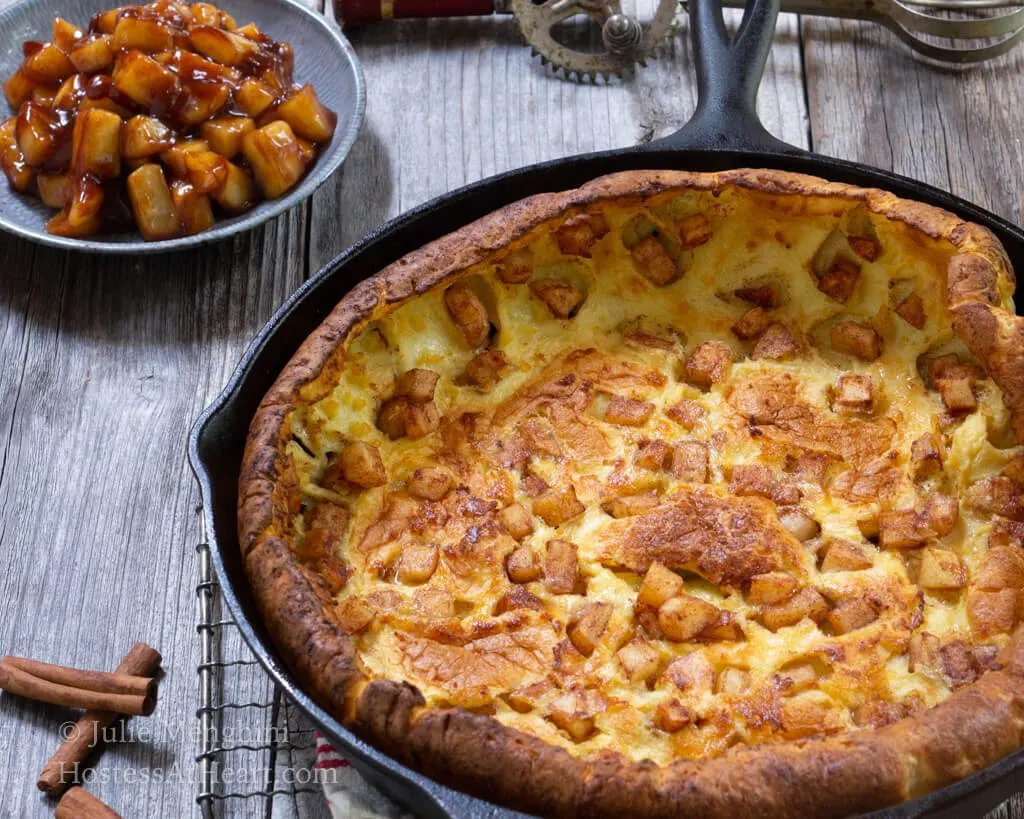 It wasn't that long ago that I was first introduced to the Dutch Baby Pancake. Amazed was my initial opinion. My opinion of this Apple Dutch Baby Pancake doubles down that opinion.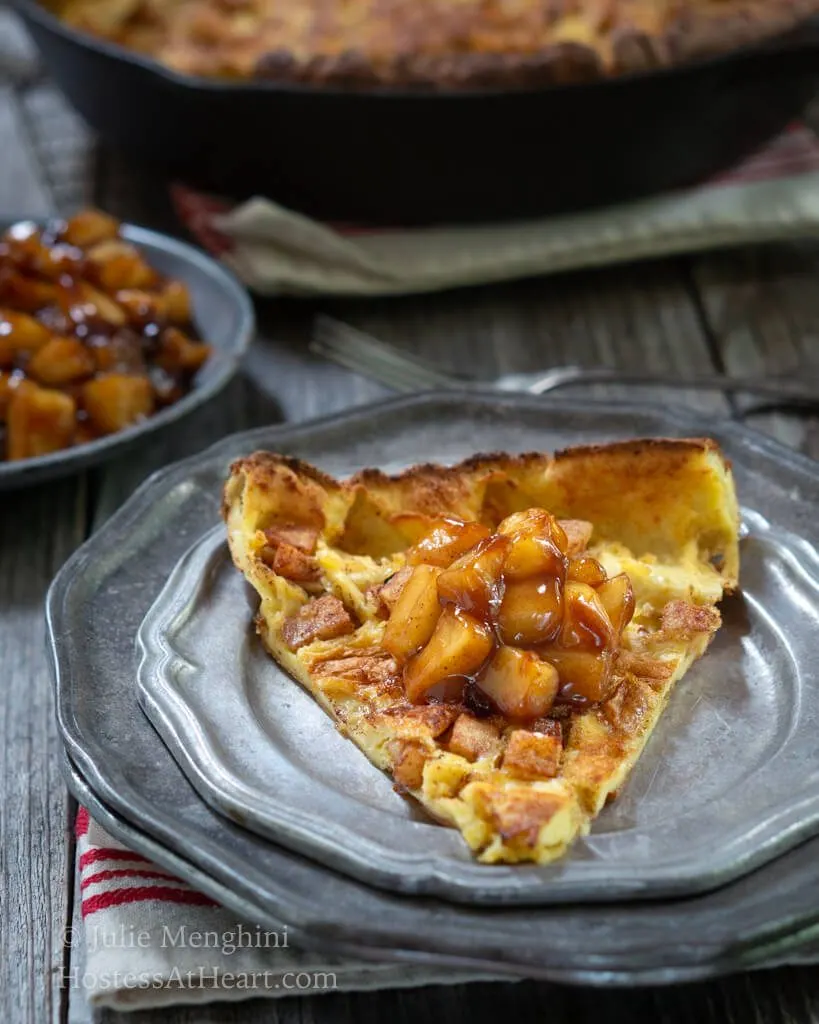 One of the reasons that I love this pancake is because they are so simple to make and delicious to eat. They're perfect for breakfast, brunch and in my case breakfast for dinner! Being able to just mix them up and pour them into a pan can't be easier. I use a large mixing bowl with a spout. I just love the way that they puff up in the oven. They look like they're a souffle or something difficult…not.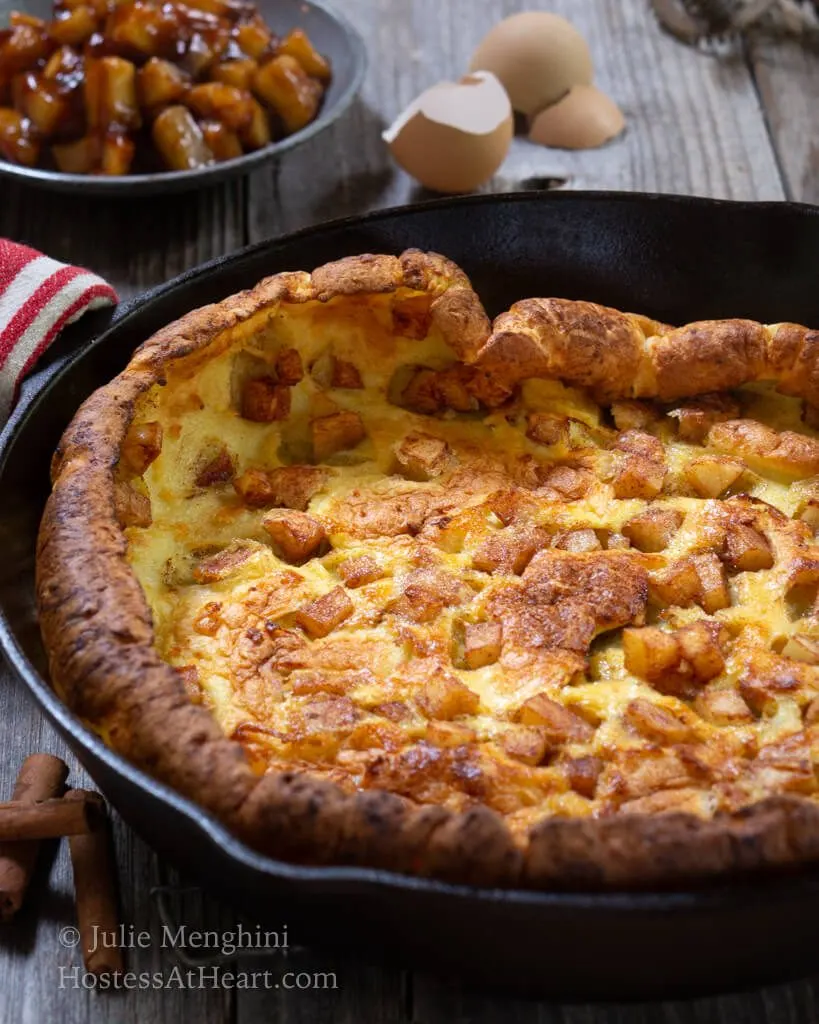 When I eat traditional pancakes I have a tendency to use a 1:1 ratio of syrup to pancake because they're often dry. That isn't the case with a Dutch Baby Pancake. Their sweetness comes from the fruit that's sprinkled over the top before baking. I dusted the Blueberry Dutch Baby Pancake with some powdered sugar when I made it. This Apple version got loaded up with a quick cinnamon-apple topping. That definitely bumped it up over the top.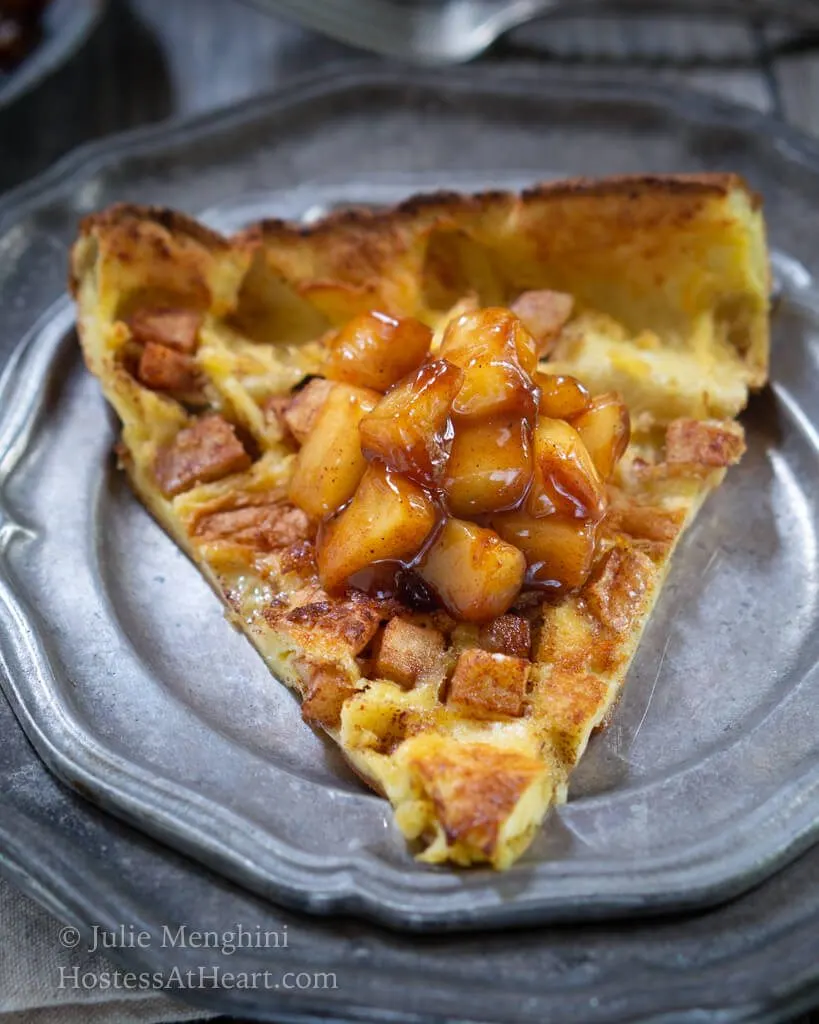 I love having quick and easy breakfast recipes over the holidays or for overnight guests.
This recipe would be so easy to make and would make anyone feel special at your table. The topping can be made in advance to minimalize putting them together when you should be visiting with your guests or drinking mimosas or something important.
Here are a couple more guest ready breakfast ideas that we love!
We love a great breakfast all day long. You can find all of our Breakfast recipes here!
Don't have time to make it now?

Pin it

for later!
What is your favorite breakfast meal to make for guests or the holidays? I'd love it if you would share!
I hope you'll give this Apple Dutch Baby Pancake a try. I think you'll be hooked like I am.