Crustless 3 Cheese Asparagus Quiche is the perfect recipe for breakfast or brunch. I love serving this crustless quiche to overnight guests and brunch. It's a snap to put together and easy to customize to your tastes.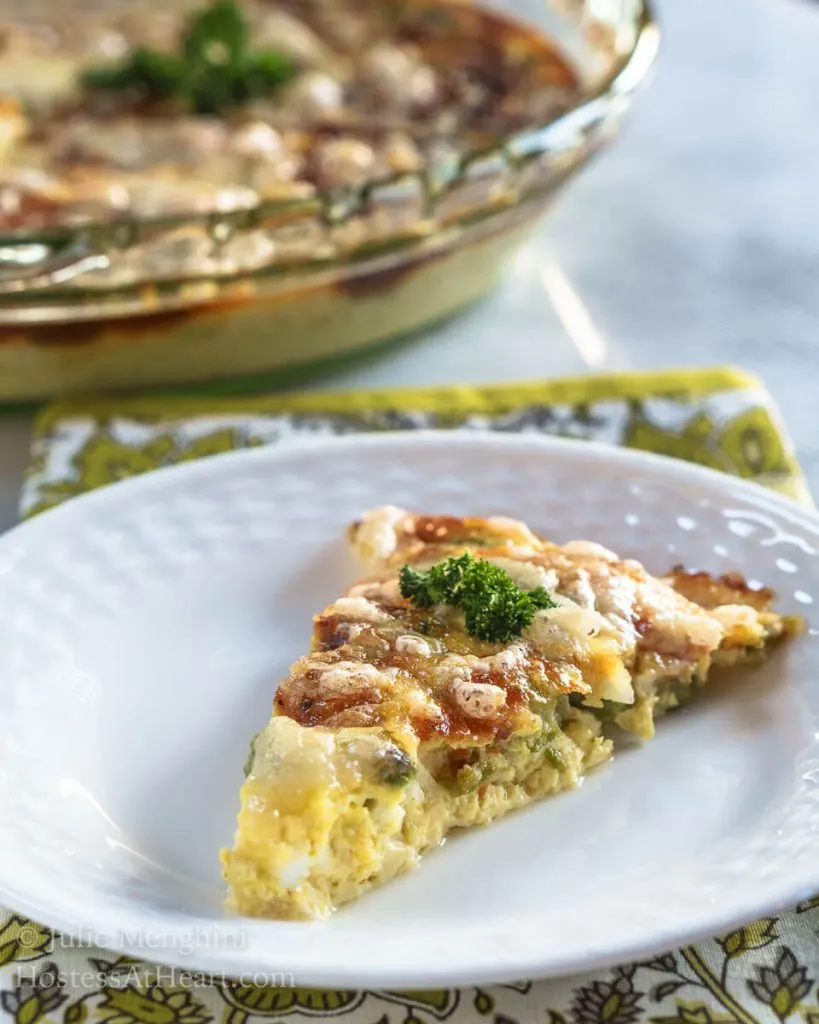 Growing up you could order your eggs two ways. Scrambled or fried, and fried meant runny. Our eggs have come a long way. For instance, just take this Asparagus Quiche. It looks restaurant fancy but so easy to put together.
Doesn't it seem like the more efficient we get, the more we have to do and the less time we have to do it?
How does that work? When I was a little girl I used to ride with my grandmother out to a friend's farm to pick up a dozen eggs.
My grandmother would sit and visit over a cup of coffee. I'd love to sit with a friend and share this Crustless 3 Cheese Asparagus Quiche!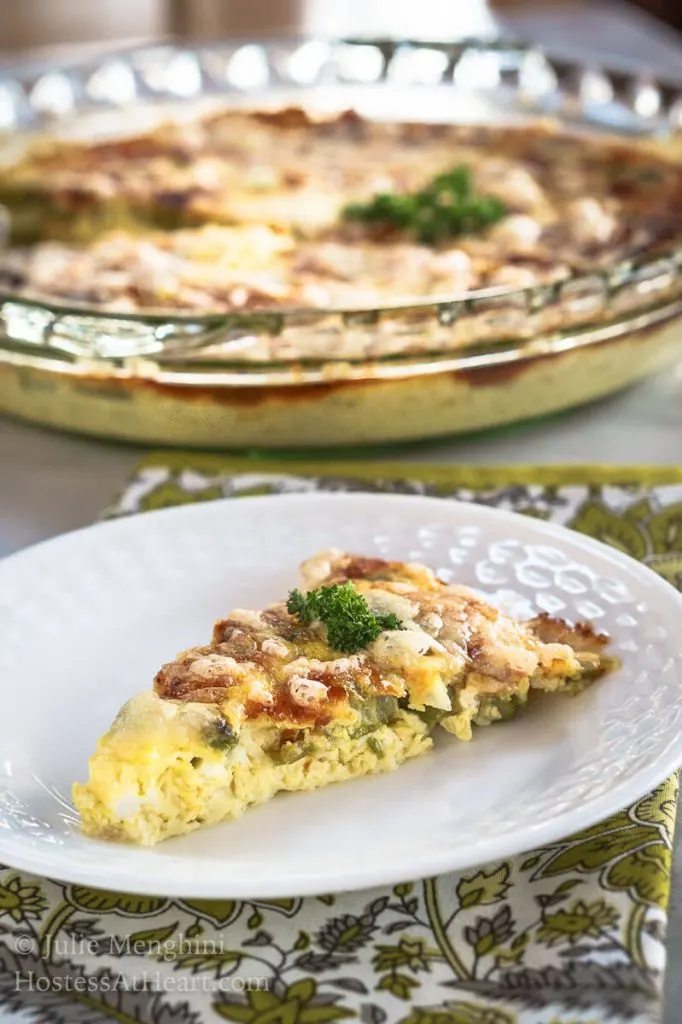 Those eggs were a great reason to socialize, and we always had some amazing eggs for breakfast.
I doubt my grandmother gave us an option of how we wanted them. They were fried with a piece of toast to dip in those runny yolks.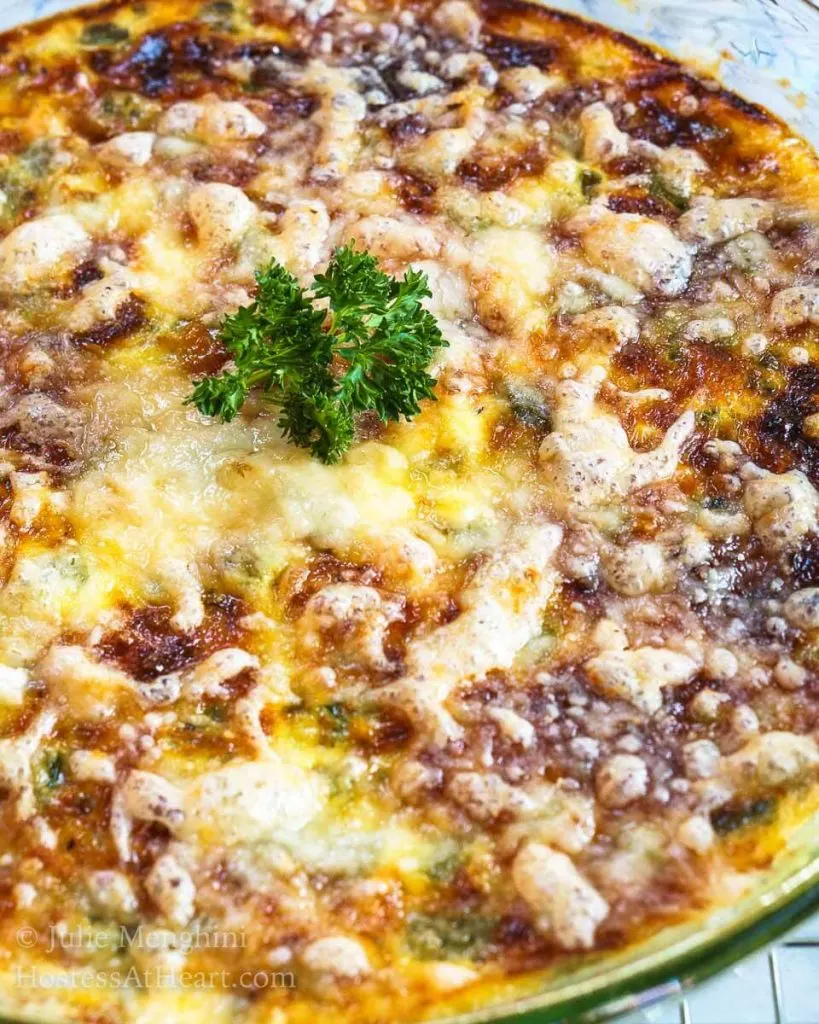 Today we have so many ways to enjoy those humble eggs. We still have our simple breakfasts or what I always thought fancy, quiche.
I'm here to tell you that there isn't anything fancy about making quiche. It's a great dish that just sounds fancy. It also impresses the folks that I make it for.
That's what's important to me regardless of how easy or difficult is.
Don't have time to make it now?

Pin it

for later!

Let's just keep how easy this dish is a secret. It will just make those people that we make it for feel special.
If you like this recipe, we would appreciate your comment and a 5-star ⭐️⭐️⭐️⭐️⭐️ review!
Do you need other ideas for amazing breakfasts or brunch?
15 Guest Approved Breakfast Recipes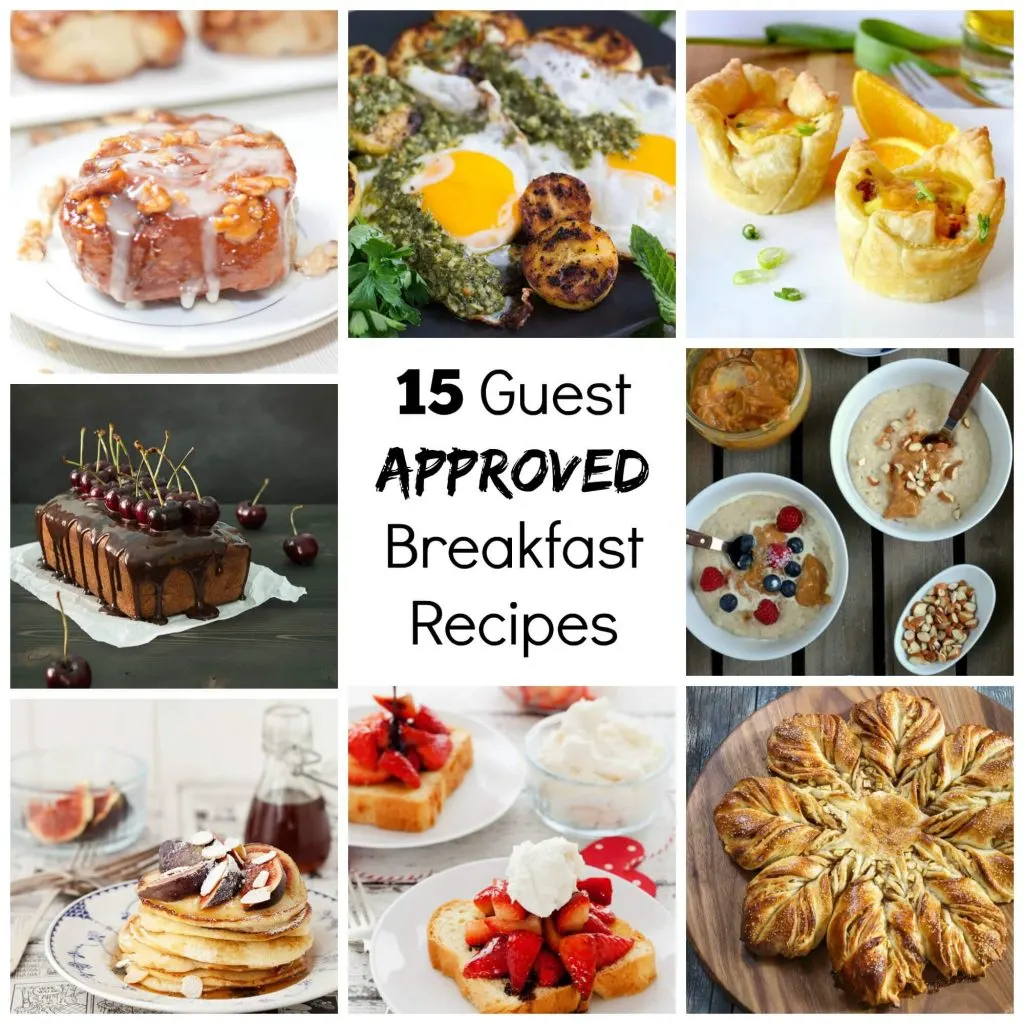 Easy Sausage, Hashbrown, Egg Casserole