This Dark Chocolate Pecan Tart is fancy enough to impress but quick and easy enough to make any time for that very special someone.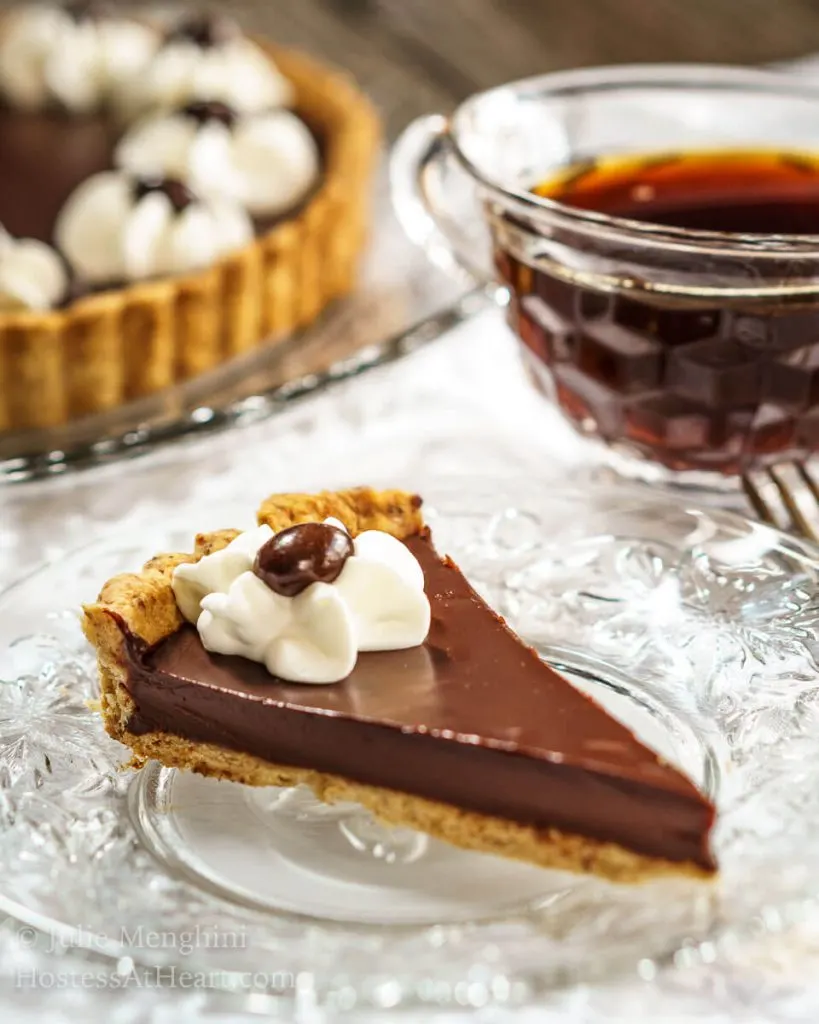 Some desserts just scream I'm fancy and must be too sophisticated and just too difficult for most people to make. Just like this Dark Chocolate Pecan Tart.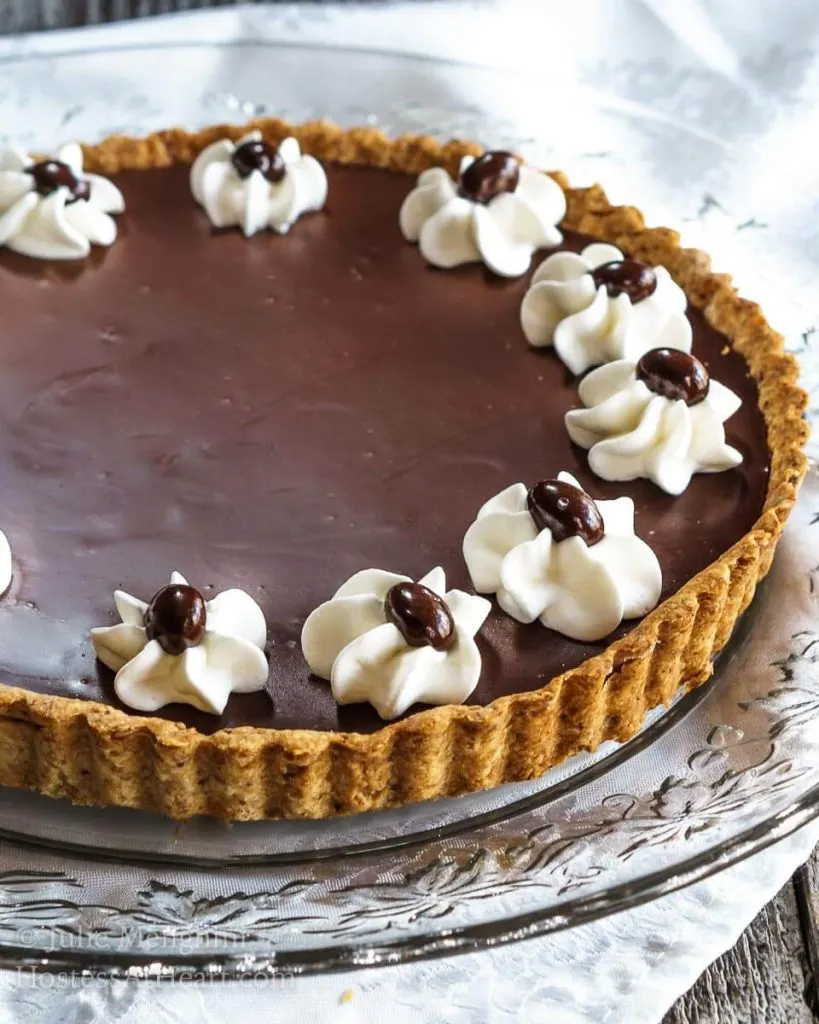 I made this Dark Chocolate Pecan Tart for the holidays, and my 96-year-old father-in-law asked for the recipe!
Now I'm not sure what he's going to do with this recipe because he doesn't cook and I'm pretty sure he's never baked a thing in his life, but I was so flattered that I'll be making one of these beauties just for him and whomever he decides to share it with.
Hopefully my 94-year-old mother-in-law!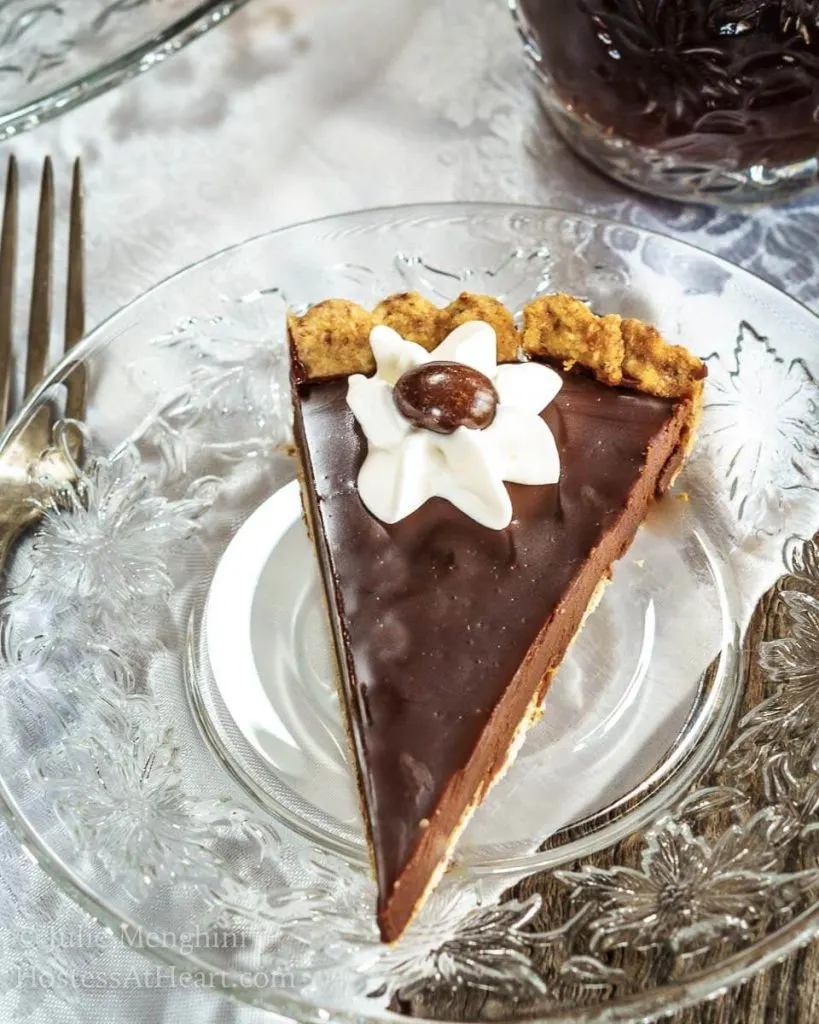 The thing is that this baby is just a classy girl. You take one look at her and think she belongs in a fancy bakery.
The truth is that it's not difficult to make but is full of a deep dark chocolate filling that's surrounded by a delicate pecan shell.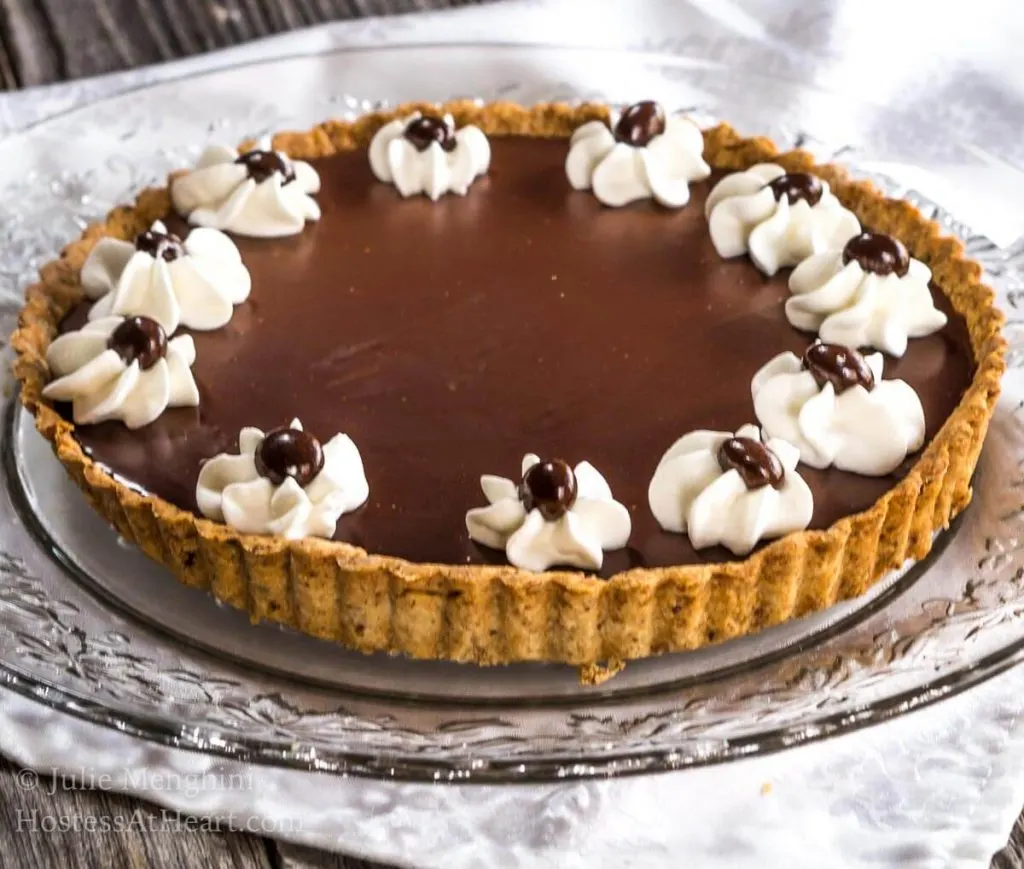 Another great thing is you can easily make this tart a day or two before you need it.
I made the shell on one day and filled it the next day. Of course, we dove in a few hours later, but the leftovers were just as luscious the next day.
If you are nervous about making a tart, these pictures show you the process and how "rustic" it looked while I was putting it together.
The baked shell kept all of my messy secrets and will yours too.
How to make a pecan tart
Coarsely ground pecans in a food processor.

You don't want large pieces but you don't want butter either.

Add flour, salt, and sugar and pulse until combined. Add cold butter and pulse until crumbly.
Add water 1 tablespoon at a time pulsing until the mixture forms a ball. Wrap in plastic wrap and chill.
Lightly dust your work surface with flour. Remove the plastic wrap from the dough and break it into 4 pieces.
Smush two pieces together with the heel of your hand until just workable. Repeat with the third and fourth pieces.

This will make the dough easier to work with and prevent cracking.

Dust a piece of waxed paper or parchment paper lightly with flour. Roll dough out into a 1/4″ thick circle. Pick up the paper and flip it over into a 9-inch tart shell pan.
Press the dough into the pan and patch any uncovered areas with extra dough.
Trim the top with a rolling pin so tart dough reaches the top but doesn't overhang the pan.

If you like this recipe, you may enjoy these recipes
If it's chocolate you're looking for here are a few of our most popular
Don't have time to make it now? Pin it for later!

Our most popular recipes
Here are a few of my most popular desserts!
Raspberry Chocolate Pound Cake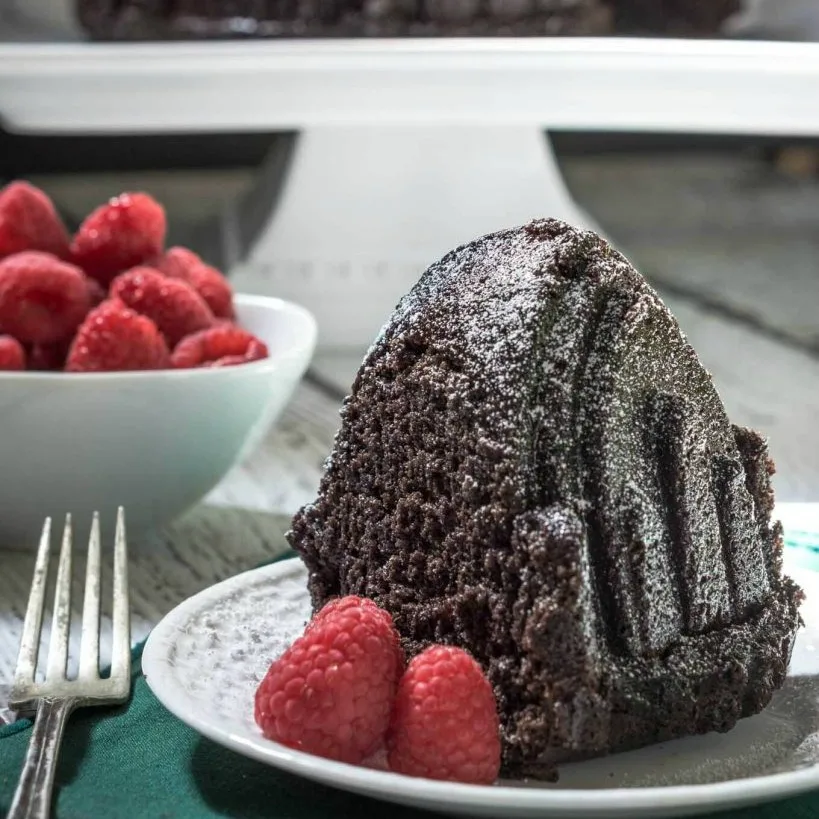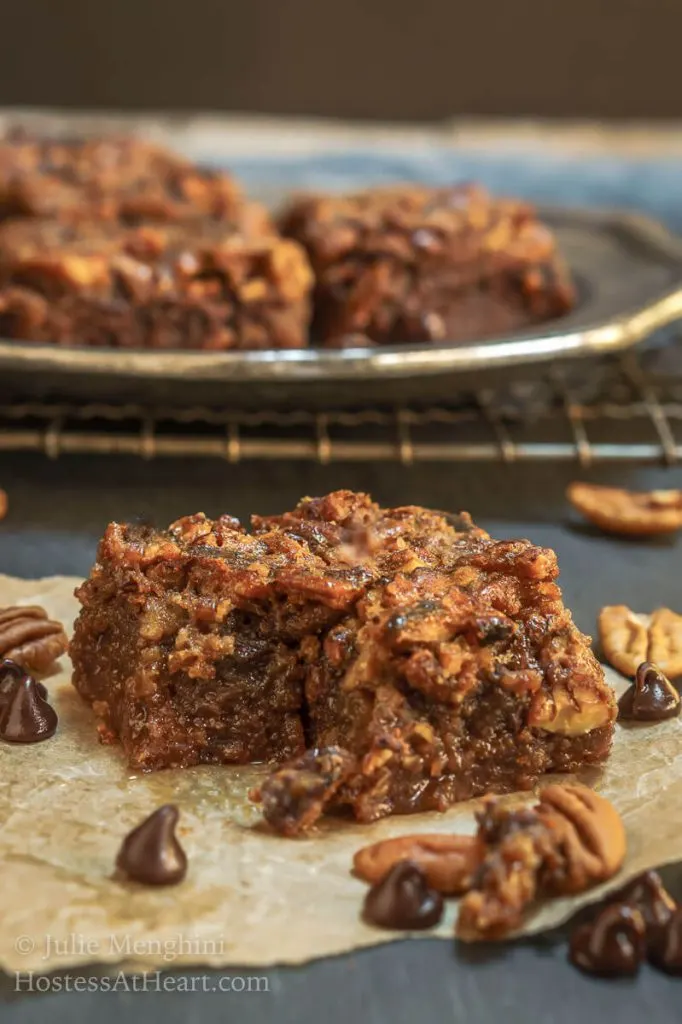 Dark Chocolate Puff Pastry Hand Pies