Swedish Pancakes with Raspberry Compote is a delicate crepe-like pancake that's easy enough for any morning or decadent enough for brunch.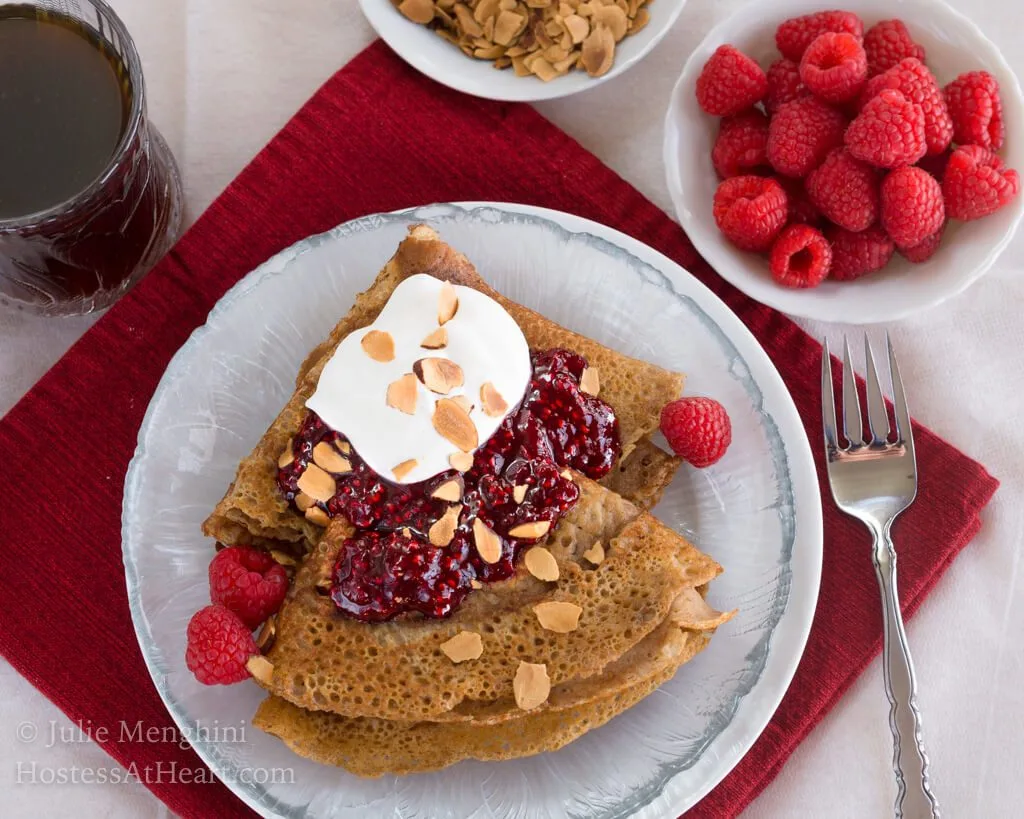 Swedish Pancakes with Raspberry Compote is a little taste of decadence with a big side of amazing. They're the perfect brunch or breakfast when you're looking for that wow factor.
This whole wheat version is topped with a decadent raspberry compote, homemade whipped cream, and toasted almonds. We're talking 4-star restaurant stuff here folks!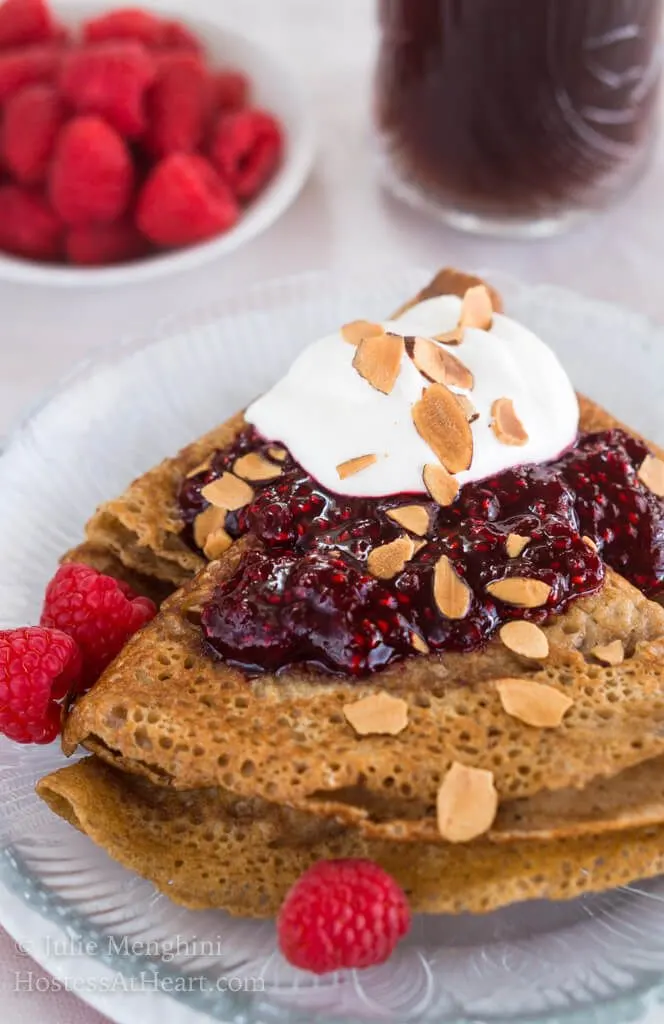 National Pancake week is in February! O.k., I didn't know it either until Wendy from A Day In the Life On The Farm picked "Pancakes" theme for this month's Bread Bakers event.
I just love this group because it's pushed me to make things that I wanted to but probably wouldn't have. This group is made up of people all over the world in a variety of cultures. I see recipes that I wouldn't otherwise.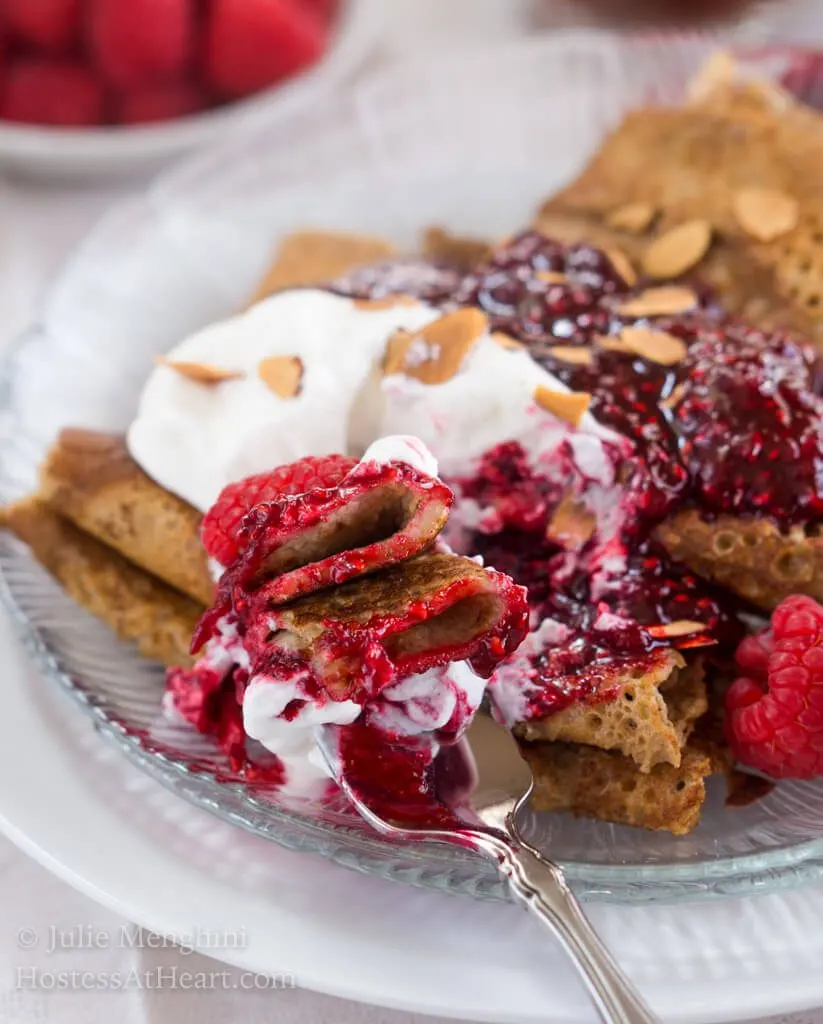 A couple of years ago we were on vacation in Colorado and there was this food truck that sold crepes. At that time I couldn't say that I'd ever eaten one but was amazed that they had a long line to order one all day long.
My daughter who lived in France for a time was obsessed with a good crepe so I eventually tried them and learned what the buzz was all about. Amazing!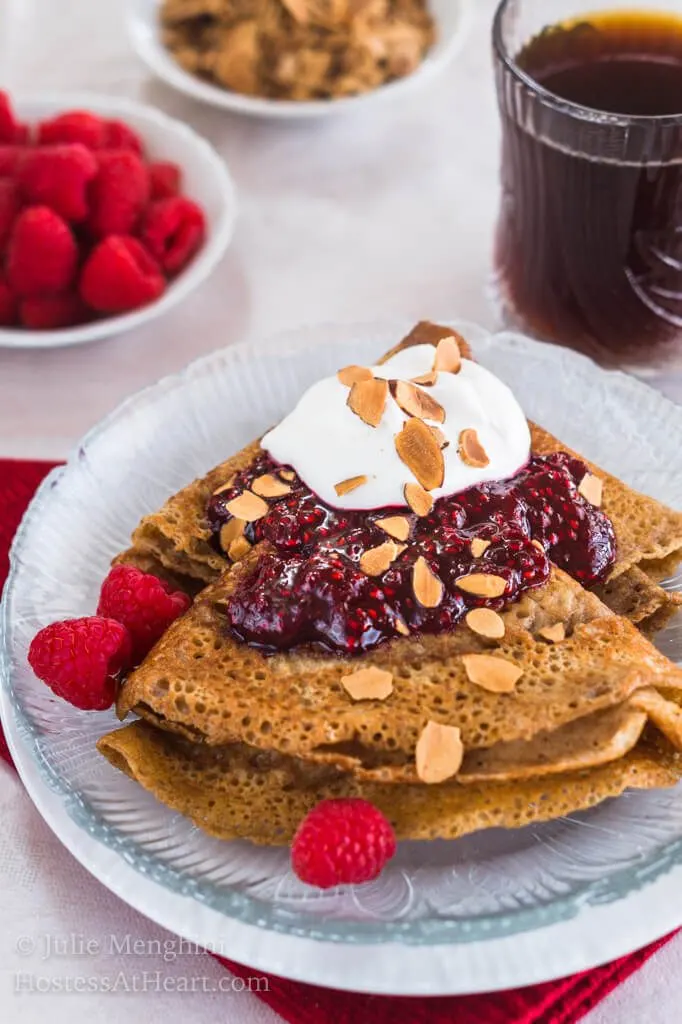 These Swedish pancakes with Raspberry Compote might not qualify as a crepe but, to me, they are very similar.
They are a flavorful thin batter that cooks into a light lacy pancake that is perfect as is or with a topping like this beautiful raspberry compote, homemade whipped cream, and toasted almonds.
Here are a couple more breakfast recipes that we love!
Don't have time to make it now?

Pin it

for later!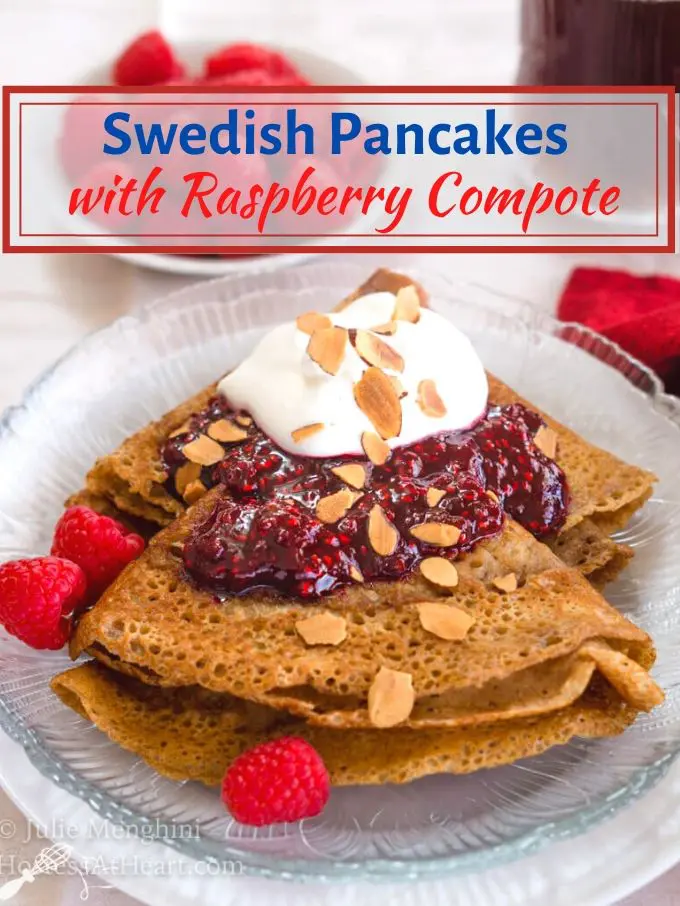 I make a lot of quick and easy recipes but have to admit that these took a bit of time to make and got much easier as I went. They were really worth the time they took. Now it's time to see what my friends from Bread Bakers made!
#BreadBakers is a group of bread loving bakers who get together once a month to bake bread with a common ingredient or theme. Follow our Pinterest board right here. Links are also updated each month on this home page.
We take turns hosting each month and choosing the theme/ingredient.