Homemade Taco Seasoning allows you to season dishes exactly the way you like making it perfect for people on special diets or those who like to control intensity!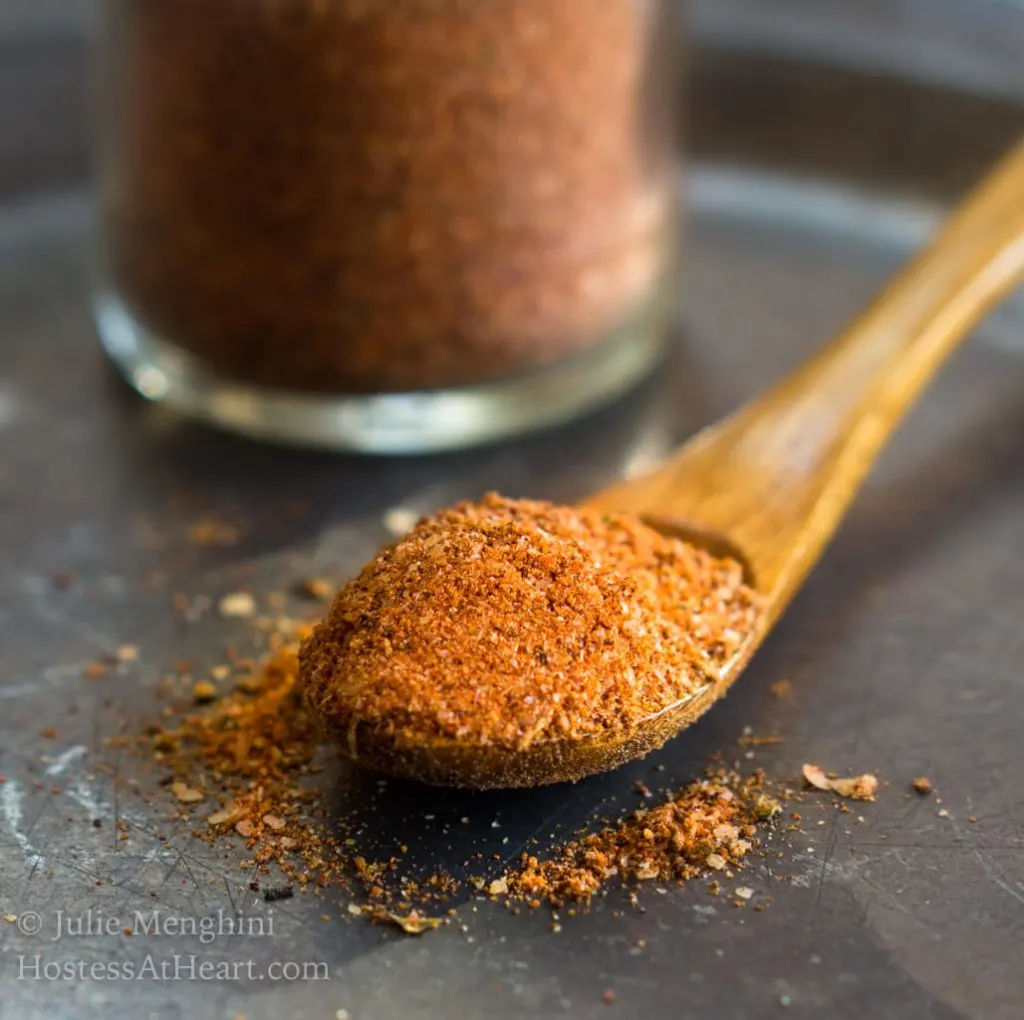 Have you ever read the back of those seasoning packets? If you can't pronounce it, you probably shouldn't be eating it and with the preservatives, in many of them, you wonder how fresh can they really be? Homemade Taco Seasoning tastes better and you have exactly what you want at any given time.
It's no secret that my mother didn't enjoy cooking. That being said, I thought she made the best tacos, chili, and cheeseburger macaroni recipes.
A lot of her recipes was printed on the back of a packet or a box but we were good eaters and didn't care.
She inherited my grandmother's spice rack and I just always figured it was something every kitchen had on the wall and never used.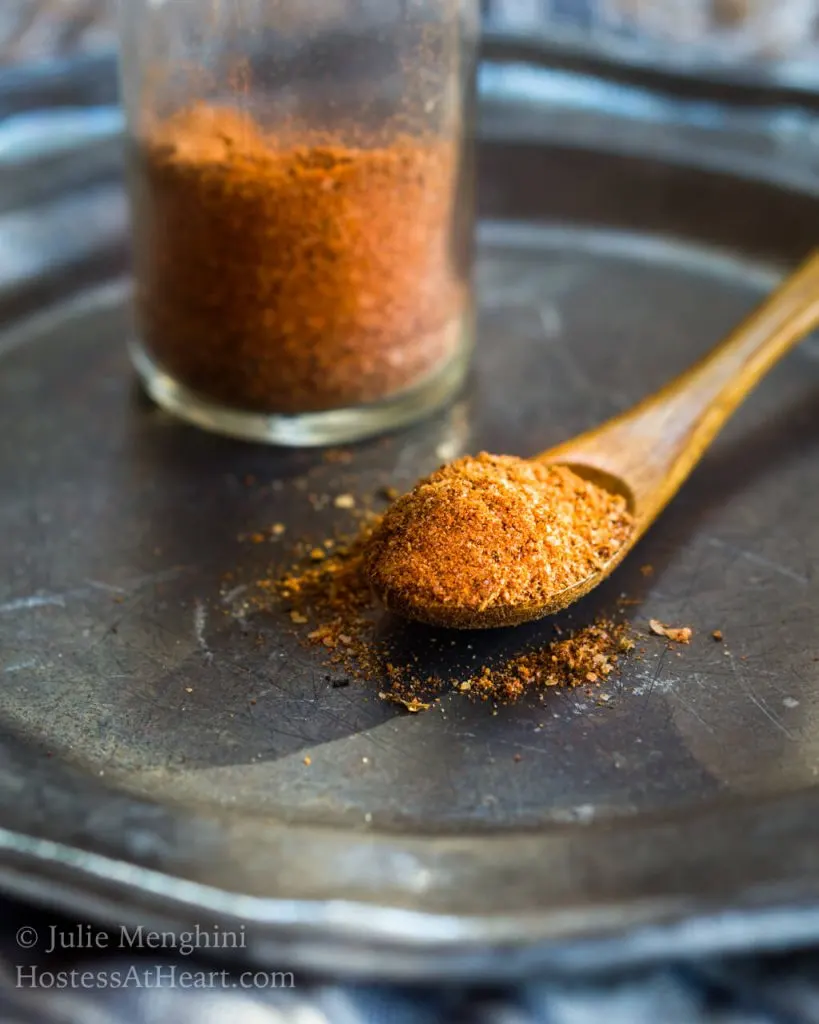 I got one of those spice racks after getting married and kept spices that I didn't use or even like for years too. Waste not and all of that I guess. But my OC got the better of me and I had to get organized.
As a result, I surveyed my foodie friends and asked for their suggestions and you can see the results in this post.
Now I only buy what I use and make a lot of my own seasoning blends for these reasons:
no preservatives
intensity control
flavor and freshness
no waste
availability
salt control
Homemade Taco Seasoning is so good in so many dishes! Here are some favorites!
Don't have time to make it now?

Pin it

for later!
This taco seasoning was a lot of experimenting. John likes a lot of heat. I like more of a subtle heat. Taco seasoning isn't just for tacos either and making homemade taco seasoning means I have it on hand for when I need it. What is the most popular seasoning mix in your kitchen? Leave me a comment below with your answer.
Here are a couple more of my homemade seasonings that are always in my cabinet.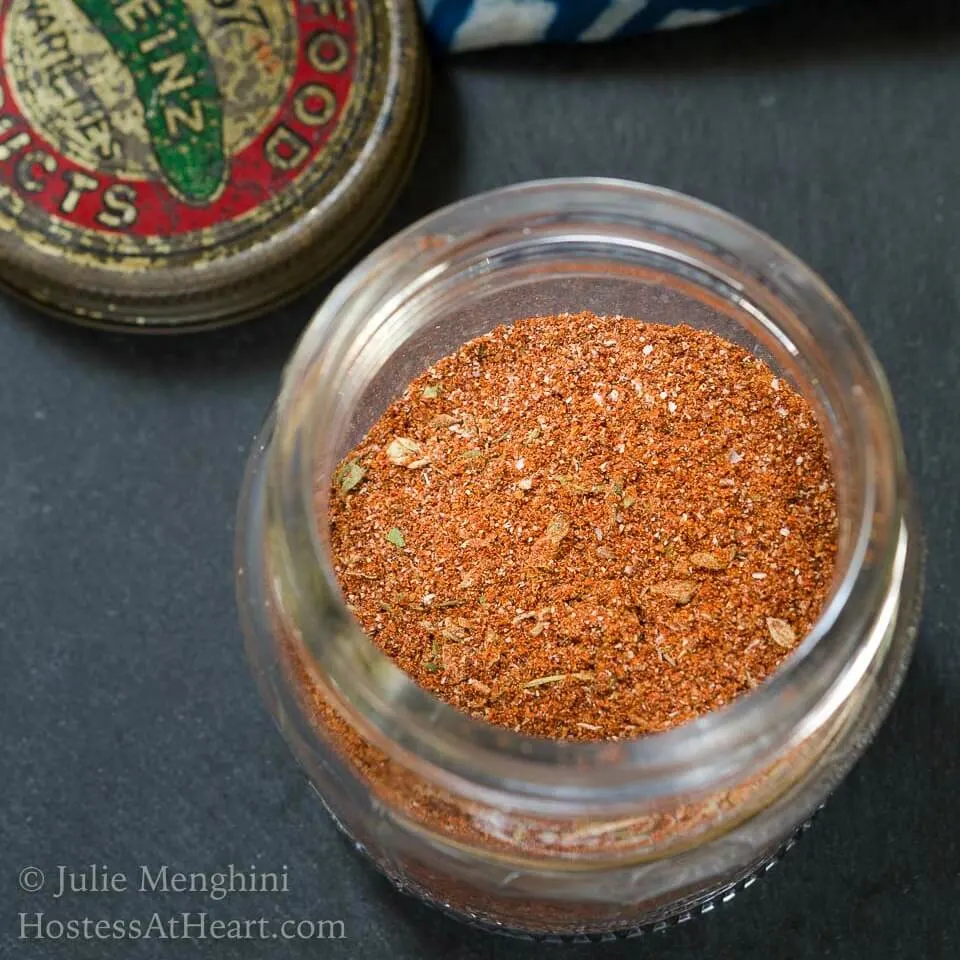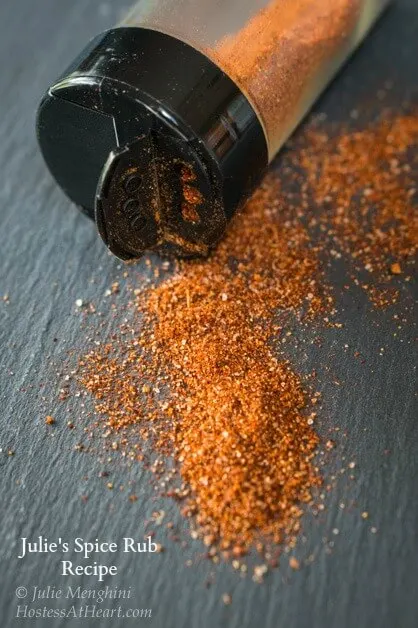 Let's keep in touch! You can find me on Pinterest, Instagram, Facebook, Twitter, and YouTube! Better yet, enter your email address in the box below and never miss a recipe!