Crystallized Ginger Spice Mini Muffins are warm, tender and delicious with a nice amount of sweetness and spice. They're the perfect size for sharing!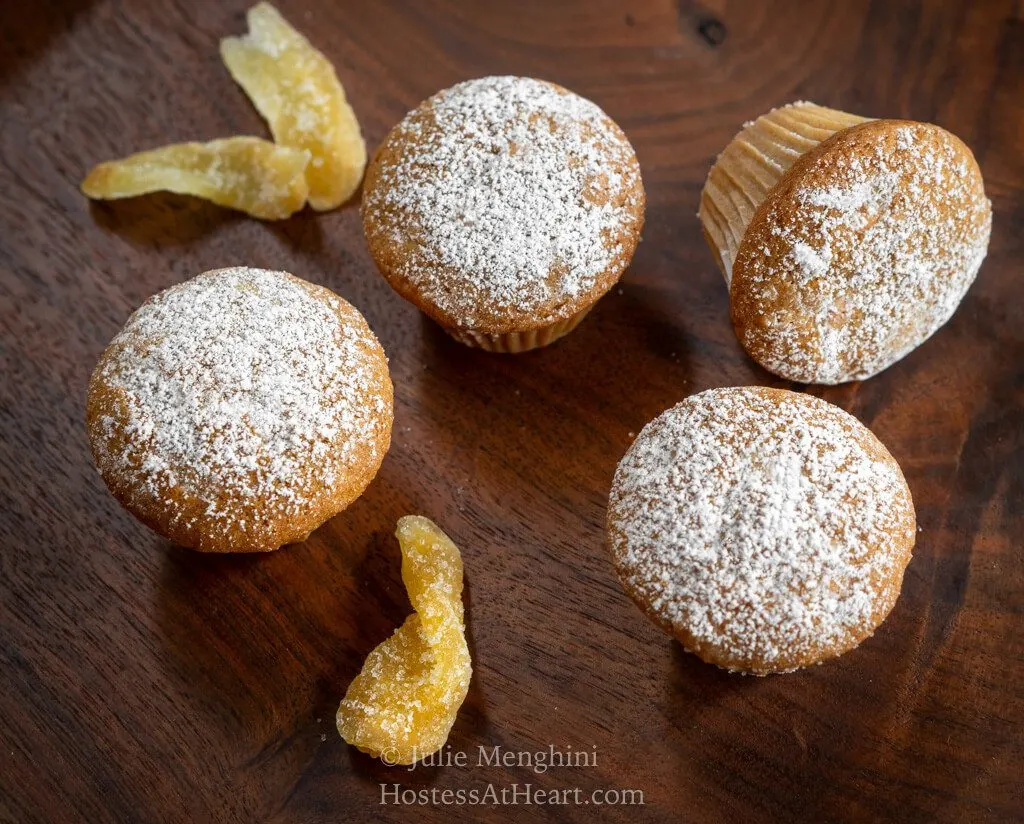 How can anyone be as muffin crazy as me? There isn't anything I don't think I'd stuff into a muffin, These Crystallized Ginger Spice Mini Muffins are my newest obsession and being mini in size guarantee that I can have more!!!!!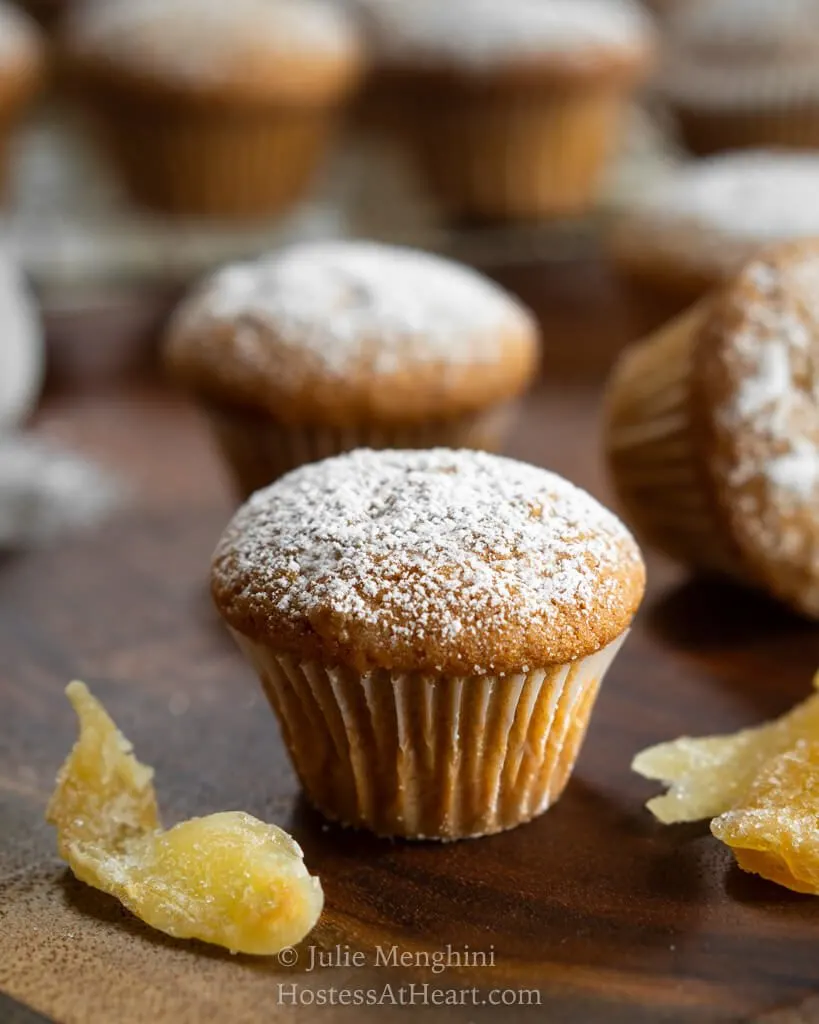 I've been obsessing about crystallized ginger too. No, I don't know why I just get on a kick sometimes.
I was originally planning on trying a chocolate muffin with crystallized ginger or citrus of some kind but once the spice idea flittered through my little brain I had to give it a try.
After I got some crystallized ginger I bit into a piece and couldn't believe how hot it was. I thought what have I done? It's not something that I would just want to sit around munching on.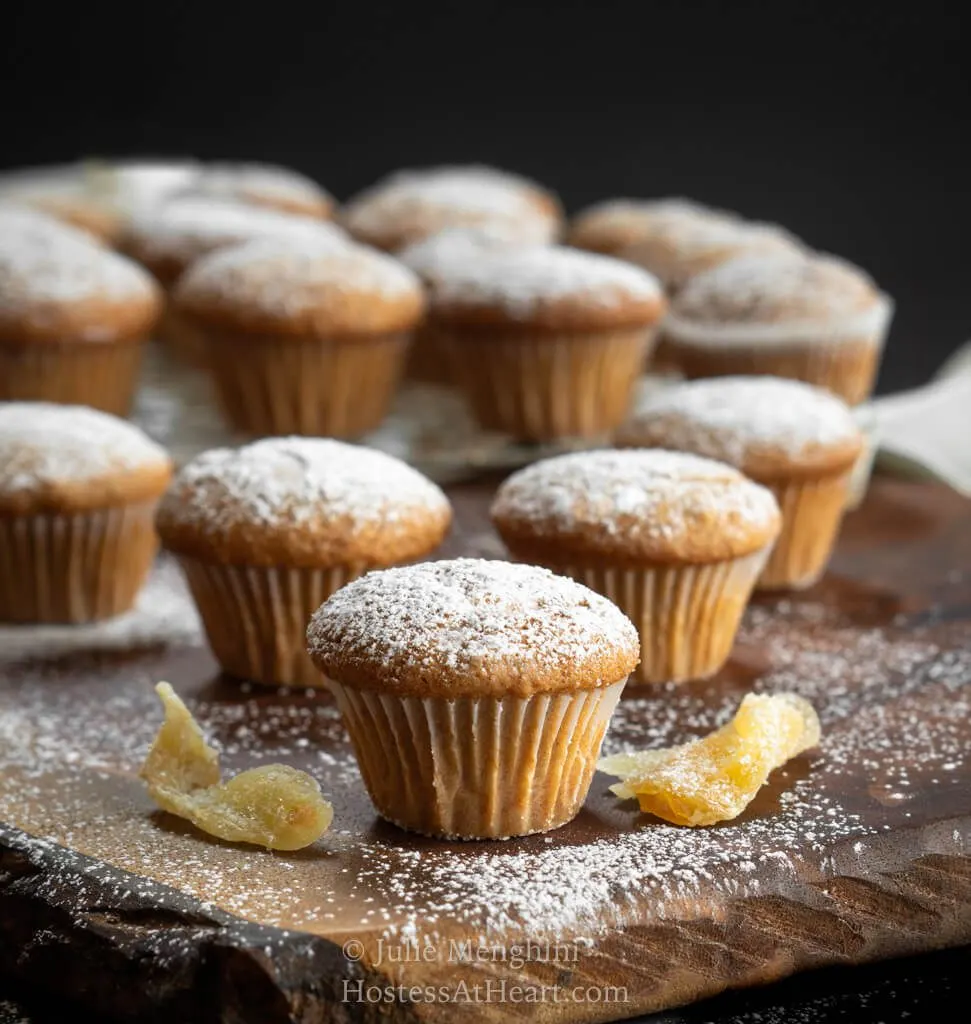 I'd already decided that I wanted to make mini muffins. They're great because you can have just one (yeah right) or two (getting warmer) and it's still less than a whole muffin.
I was concerned that if anyone bit into a muffin and got a big ole piece of ginger that it wouldn't be a pleasant experience.
Wrong! The ginger became much milder once it was baked and being paired with the spices was a match made in culinary heaven.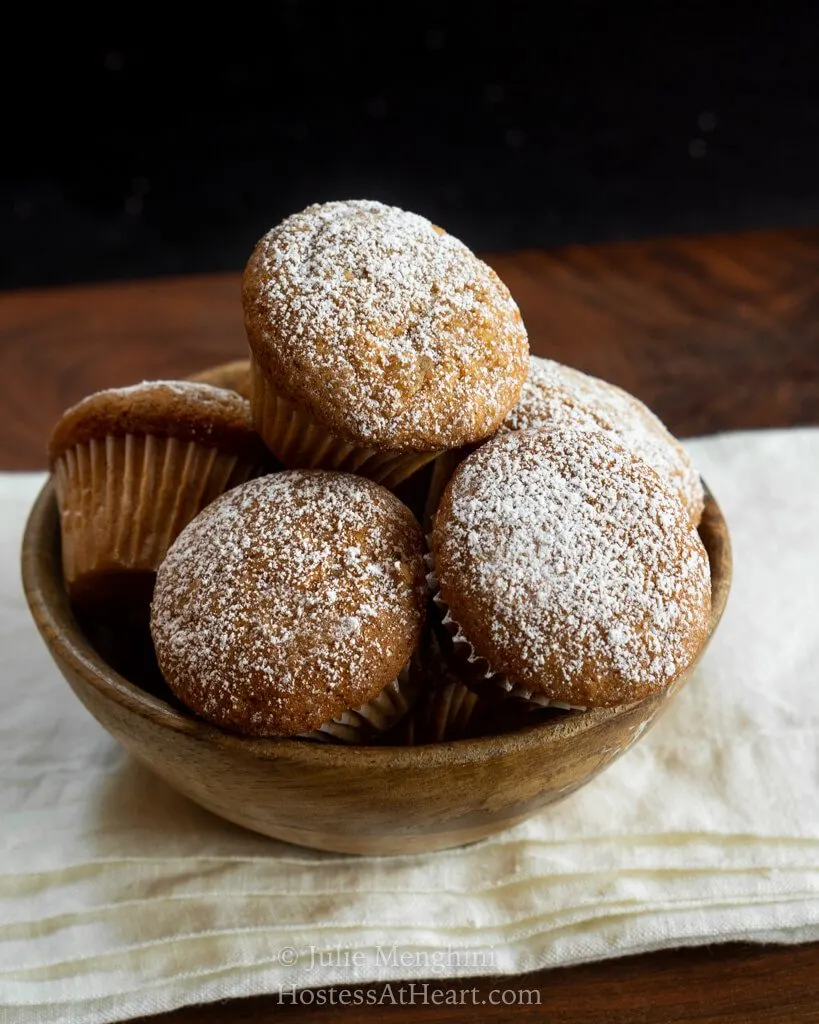 Don't have time to make them now?

PIN IT

for later!
A few items we used to make Crystallized Ginger Muffins
Mini Muffin Pans – This pan has 48 cups which makes baking these mini muffins a breeze.
Muffin papers – I buy this brand now for all my muffin baking. They're of great quality.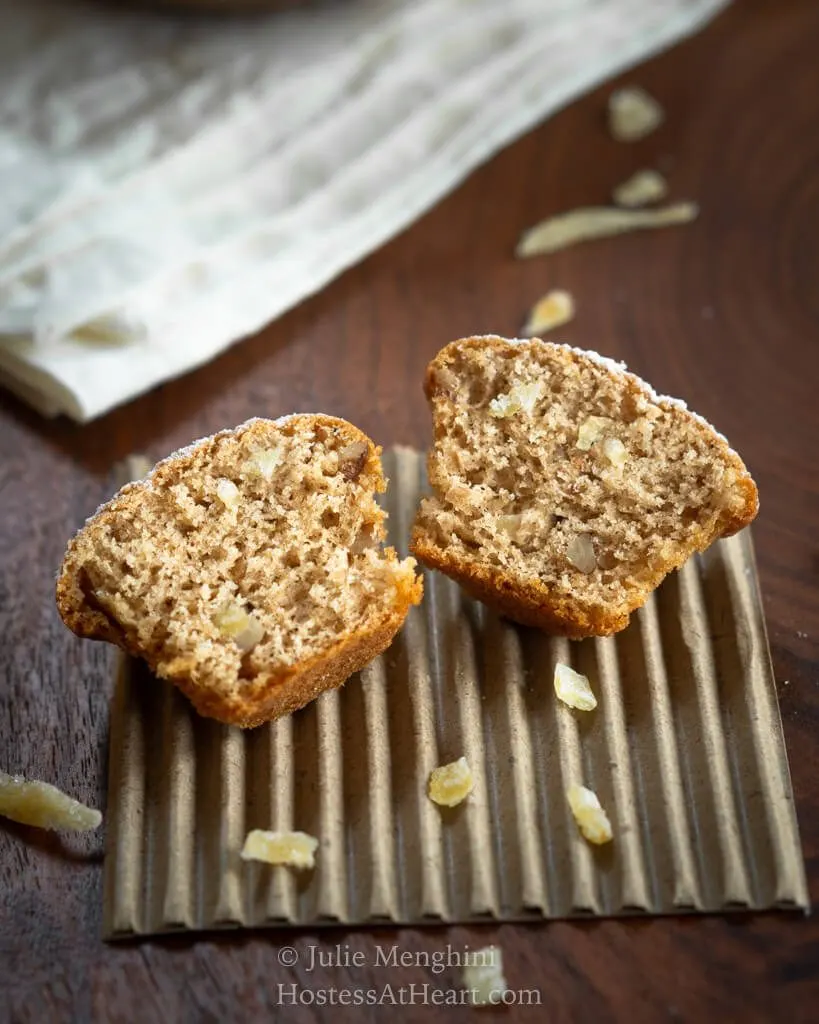 These beauties are dusted with powdered sugar. Here are a few more options:
Leave them plain

Sprinkle cinnamon sugar over the top before baking

Top with ground nuts before baking

Drizzle with a glaze once baked and cooled

Top with additional diced ginger after baking

Add oats to the top prior to baking
We baked these into mini muffins which makes the perfect snack. You can definitely bake them into standard-sized muffins too.
These muffins are perfect for any time but are especially perfect when entertaining because everyone can help themselves. I'll definitely be making these muffins regularly!
I
f you're as muffin crazy as I am, here are a few more that we LOVE!
Have you ever eaten crystallized ginger? If not, I challenge you to try it. If you have, how is your favorite way to enjoy it? I'm looking for inspiration here!