Looking for a refreshingly smooth cocktail to impress your guests? Try this delicious Pineapple Campari Cocktail recipe! Made with fresh pineapple juice. This cocktail is the perfect balance of sweet and bitter flavors. Sip on this tropical drink and transport yourself to a sunny beach vacation. Get the recipe and step-by-step instructions here.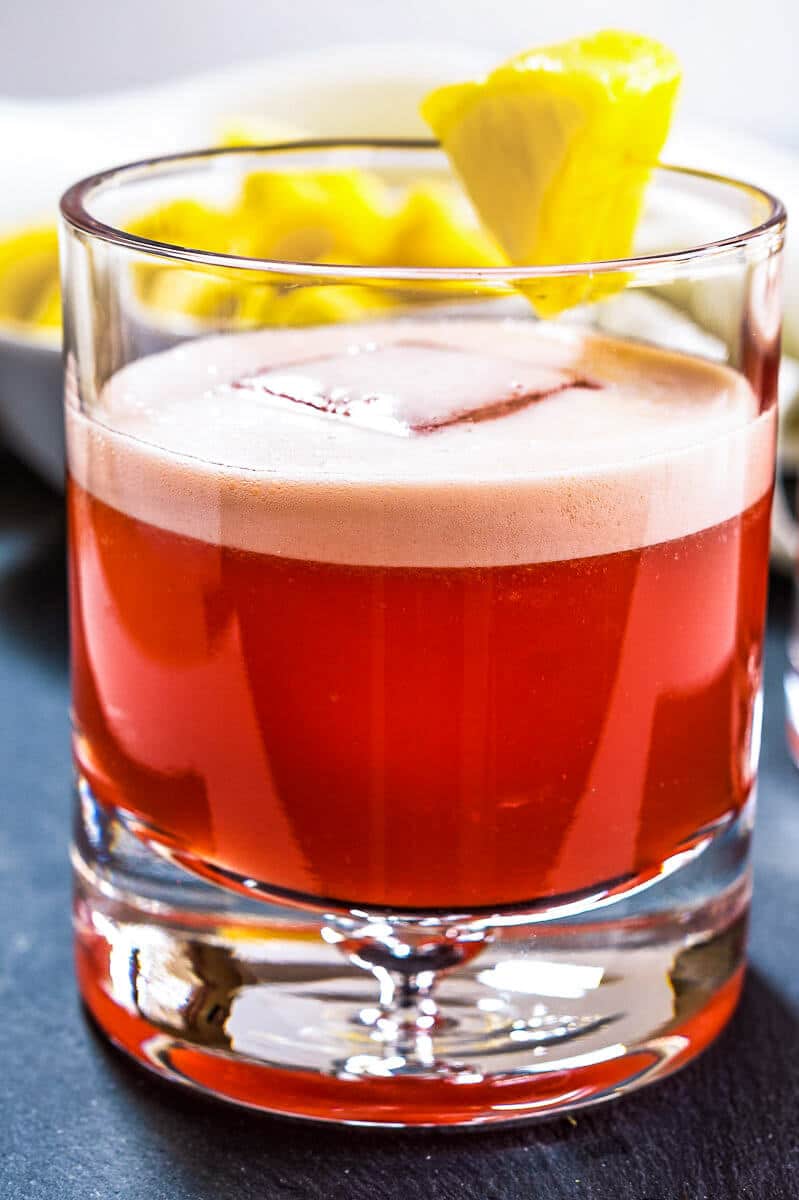 This Campari Drink is easy enough to make for a casual beverage but there's nothing casual about this beautiful drink making it fancy enough for any event.
Why we love Pineapple Campari Cocktail
Pineapple juice is the perfect sweet balance to bitter Campari and adds a tropical flair.
The soft foam top provides a soft texture making it the perfect sipper.
If there's anything that could be a problem is how easy it is to drink! I think it may have been called "Julie's Downfall" at one time?
This Pineapple Campari Cocktail is refreshing for that tropical beach vacation you crave and the beautiful red color makes it perfect for the holidays.
With only 3 steps, it's the perfect cocktail for entertaining.
What is Campari?
Campari is an alcohol liqueur considered an apéritif obtained from the infusion of herbs and fruit in alcohol and water. It is bitter and characterized by its red color.
Classic Campari Cocktails
There are a lot of variations of any cocktail. However, good ole classic Campari Cocktails have very few ingredients. Here are the most common Campari Classic Cocktails.
| | |
| --- | --- |
| Cocktail Name | Ingredients |
| Campari Spritz | Campari, Prosecco (or other sparkling wine), soda water |
| Negroni | Campari, sweet vermouth, gin |
| Americano | Campari, sweet vermouth, soda water |
| Boulevardier | Campari, sweet vermouth, bourbon or rye whiskey |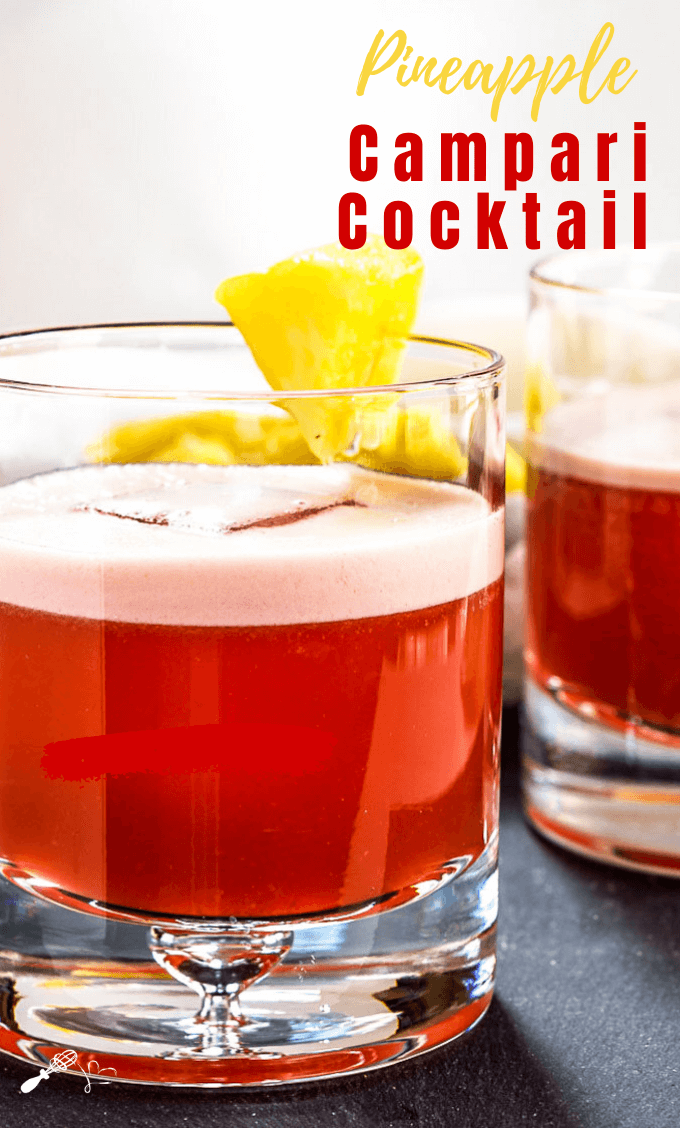 Items you may need
Hostess At Heart participates in affiliate programs. As an Amazon Associate, I earn a commission from qualifying purchases. Please refer to my disclosure page for more information about these affiliate programs.
Ingredients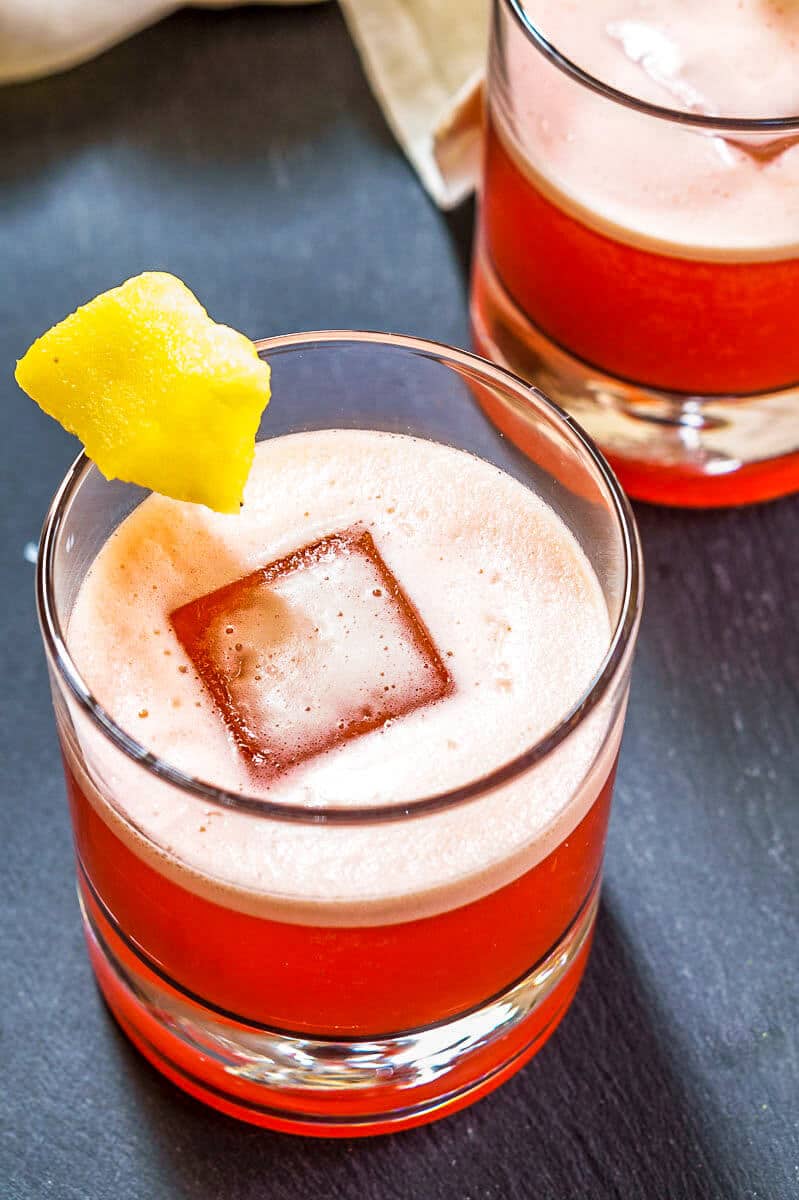 How to make a Campari Drink
Fill a rocks glass with ice to chill while you mix the drink. You will discard this ice and refresh it with new ice before serving.
Combine all of the drink ingredients and ice in a drink shaker. Shake aggressively until chilled.
Add fresh ice to the glasses and pour the chilled drink into the glass, straining out and discarding the shaker ice. Shaking the drink blends the ingredients together and creates a smooth foam on the top of the drink.
Serve.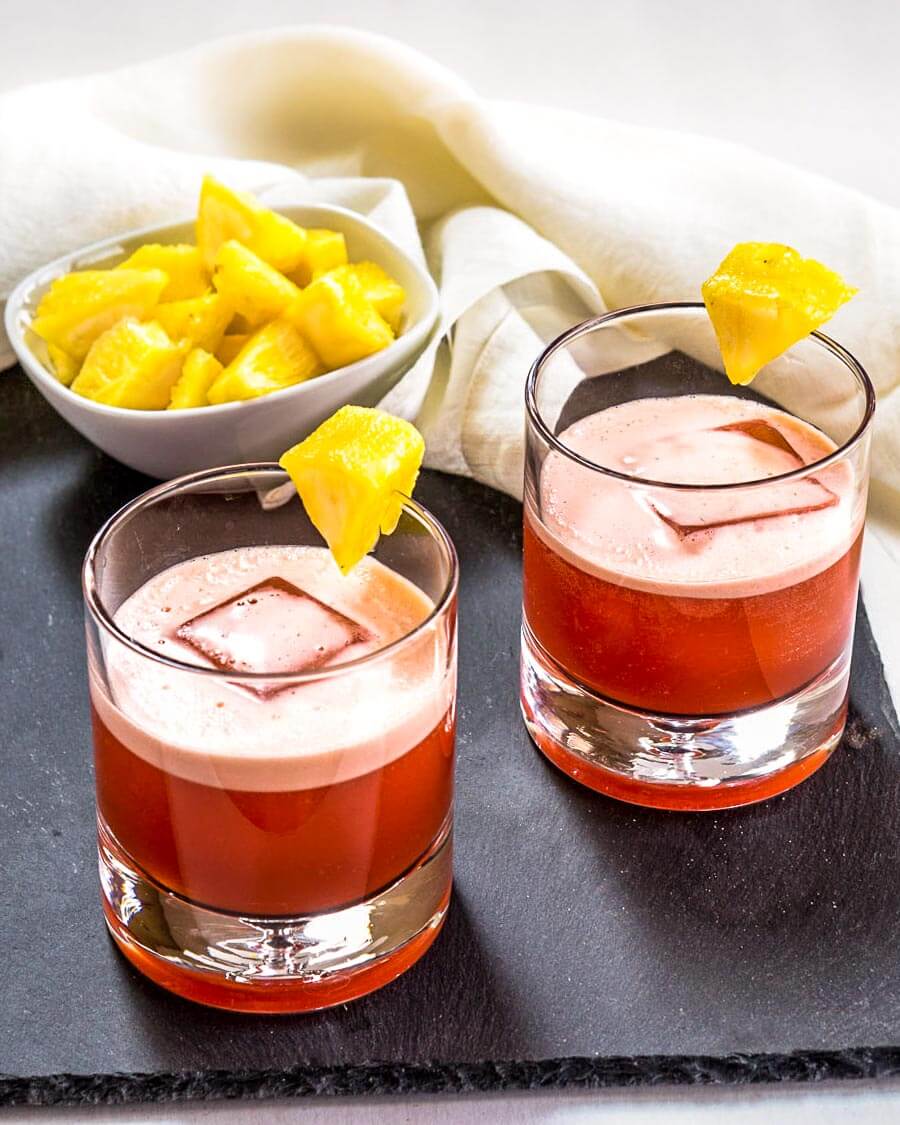 Variations
Campari does have a bitter flavor. Aperol, another Italian apéritif, is a good substitution. Aperol is sweeter, less bitter, and has hints of burnt orange and herbs.
Both of these liqueurs are included in cocktails with orange, lemon, and lime juices, and garnishes.
Campari cocktails are also often combined with common alcohol such as gin, vodka, whiskey or bourbon, prosecco, or sparkling wine.
Are you still looking for more amazing cocktails?
We love a good cocktail! You can find all of our great cocktails here!
Finger Food Recipes to Pair with Cocktails
Want more delicious recipes? Follow Hostess At Heart on Pinterest!