Labor Day is meant for hanging out with friends and family, relaxing, and sharing great food. Hatch Chile Gruyere Burgers with Bacon are quick, easy and delicious and Crab Stuffed Portabello mushrooms are amazing. Best of all they can be put together early and quickly cooked without ever leaving your guests.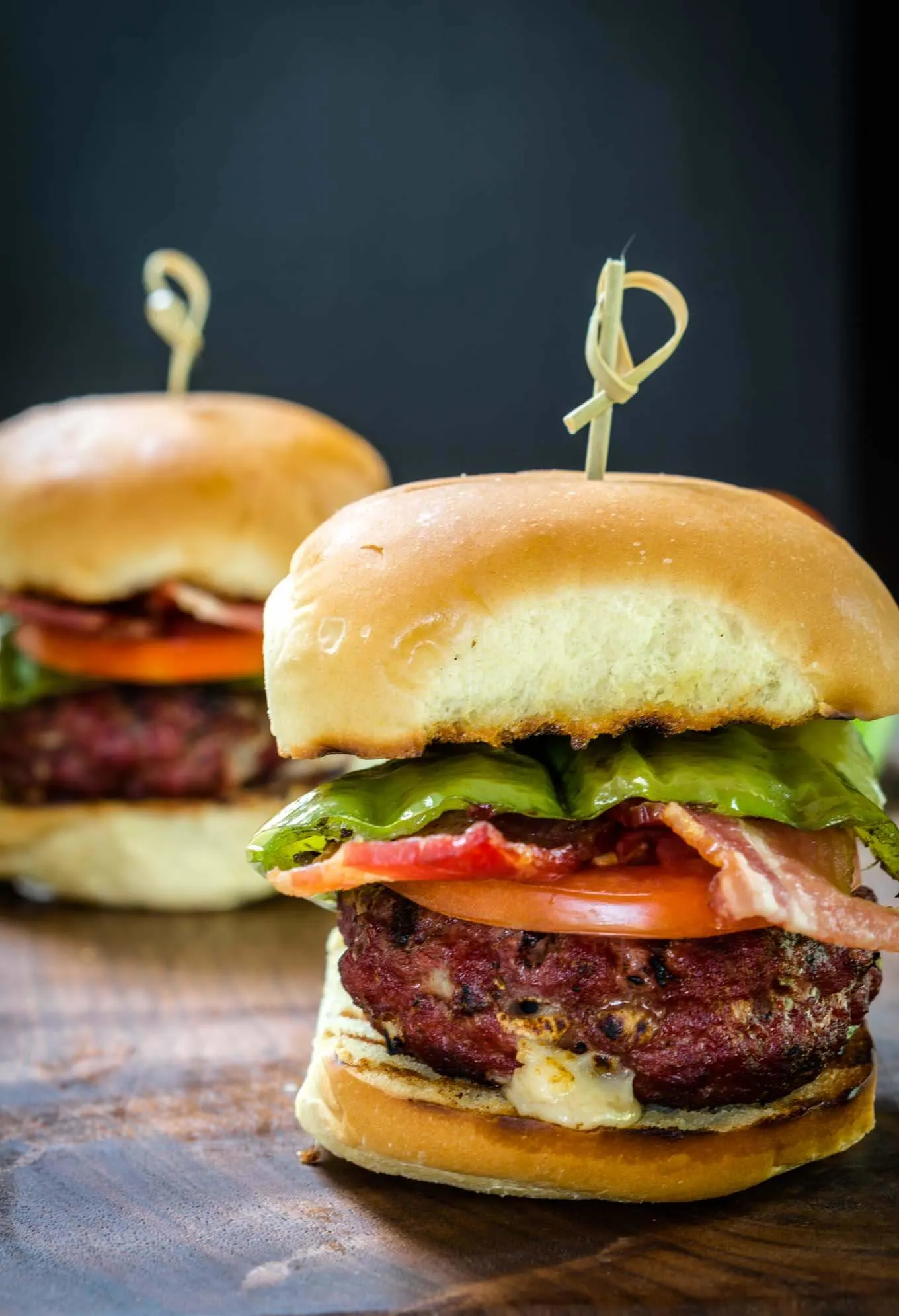 John and I love to eat great food, but we are very picky when we go out. A lot of the time, we will measure a restaurant based on their burger. The problem is we can make better burgers at home, and this Hatch Chile Gruyere Burgers with Bacon is proof!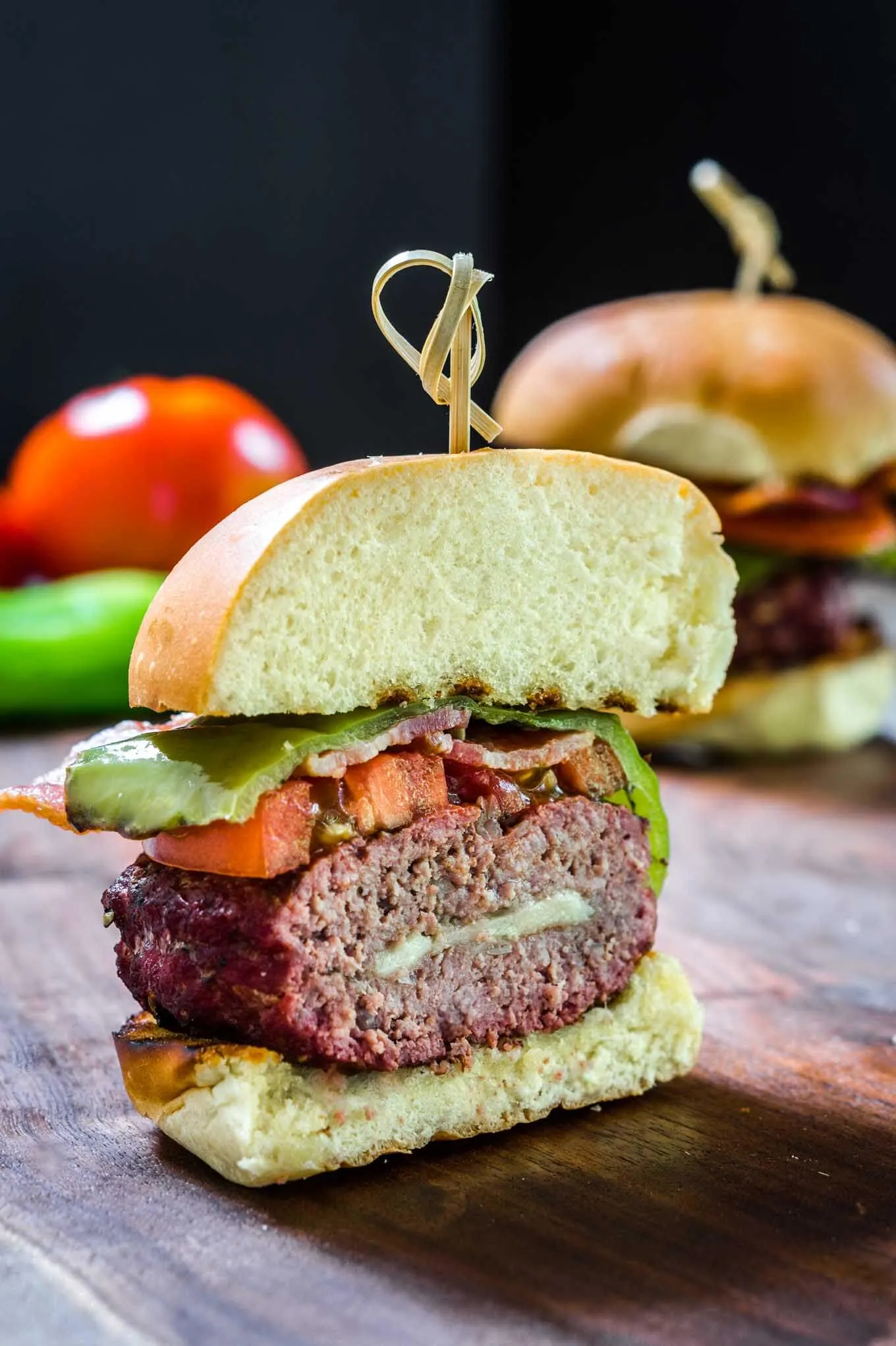 Labor Day is on its way. We love having friends over for a casual barbecue, but I have learned your guests don't want you working your butt off while they're there, so I wanted something that I could make up ahead of time and cook quickly on the grill while socializing.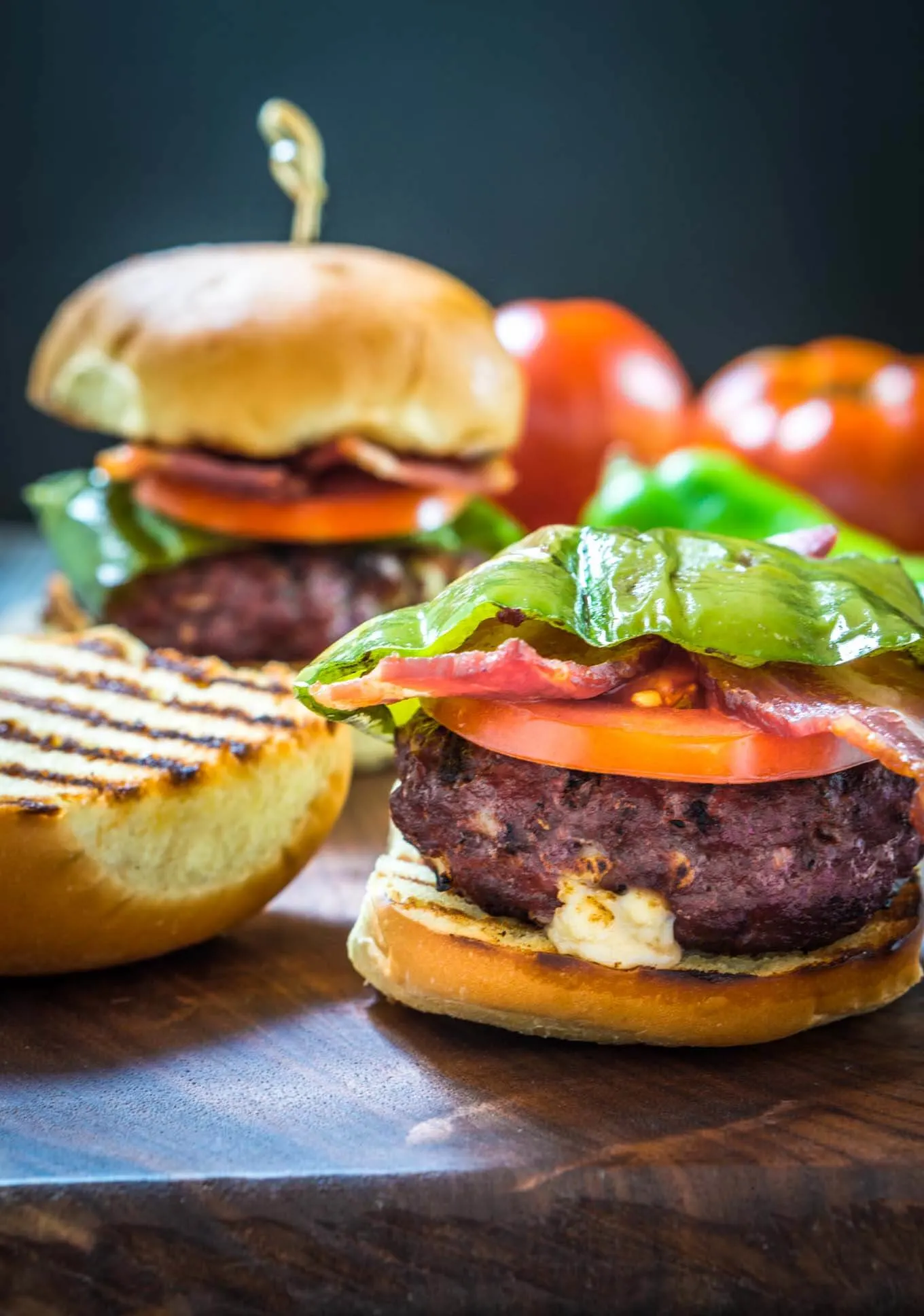 This time of year is all about the Hatch chile in my book. Unlike other chilies, they are only available for a short time. I loved the Gruyere Hatch combination in my Hatch Chile Bacon Mac and Cheese, so knew Hatch Chile Gruyere burgers with Bacon would be delicious. That's an understatement, it's a "blow your mind" amazing burger!
I made these burgers three different ways:
First, charring the Hatch chile, removing the skin, dicing and adding them into the ground beef.
Secondly, stuffing a slice of raw Hatch chile into the center with the Gruyere before grilling.
The WINNER! Grill a slice of Hatch chile and added it to the top of the burger.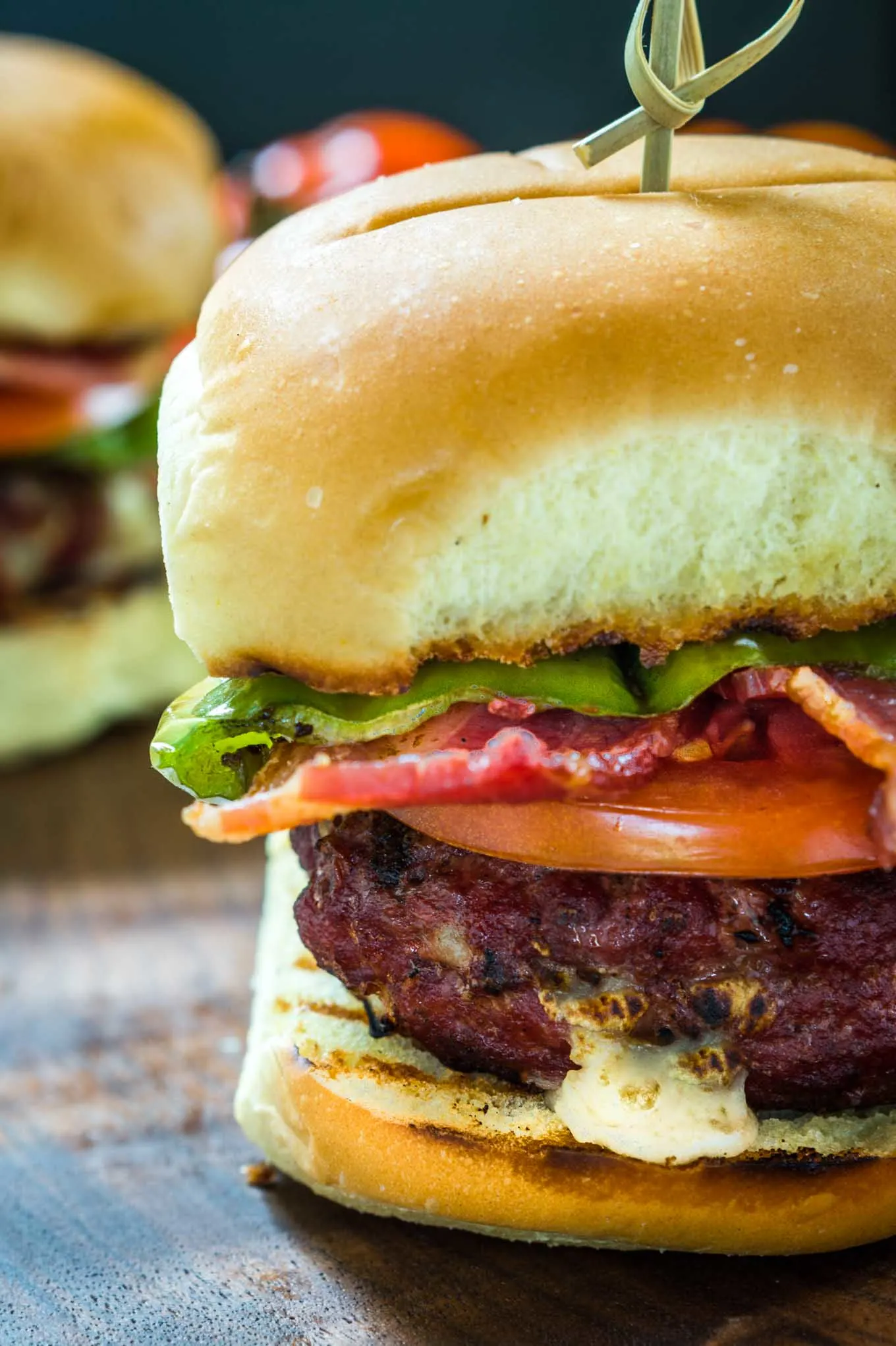 When I grilled the burgers using the first method, we couldn't detect enough flavor even though I used a 1/2 cup in with the beef. The second method, while good, the chile remained pretty al dente. The third method, and also the easiest, has it all, great flavor and texture.[Tweet "#ad Hatch Chile Gruyere Burgers with Bacon are perfect for Labor Day! @shopfamilyfare #FamilyFareOmaha #burger #LaborDay"]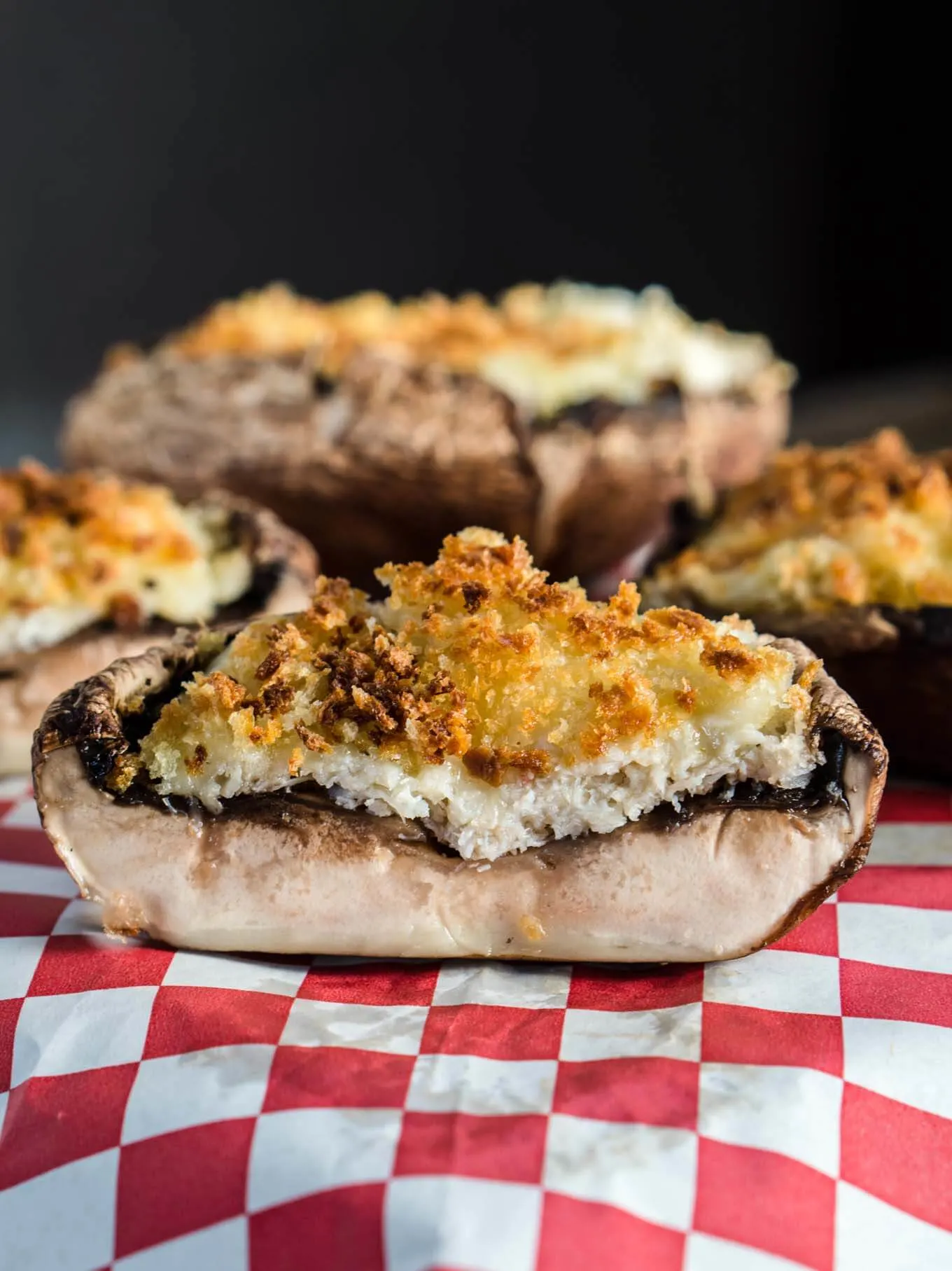 In addition to the burgers, I found some Dill Havarti at Family Fare. I haven't been able to find it at other stores for quite some time, and it's my favorite cheese to stuff portobello mushrooms with. The mushrooms, crab, cheese, and Panko make this appetizer perfect. They can be made ahead and then cooked in 10 minutes when you're ready!
Don't have time to make it now?

Pin

it for later!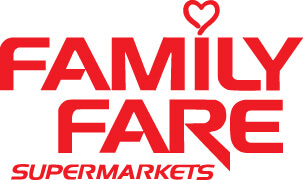 I was able to get all of my ingredients for these two recipes at my Family Fare Supermarket. That's something I really appreciate. Who has time to store hop? Thumbing through their ads, I was able to get some ingredients on sale. They actually had 161 organic produce items available on the day I visited! In addition to the ads, you can get their coupons before you visit here, and make sure to sign up for the Family Fare YES card for even more savings. We can't go out for what my groceries cost, and these recipes are just as good (better) than what I could get at a restaurant.
I want to thank my friends over at Family Fare Supermarkets for allowing me to share their great ingredients!
If you love burgers like me, here are a couple of my favorites!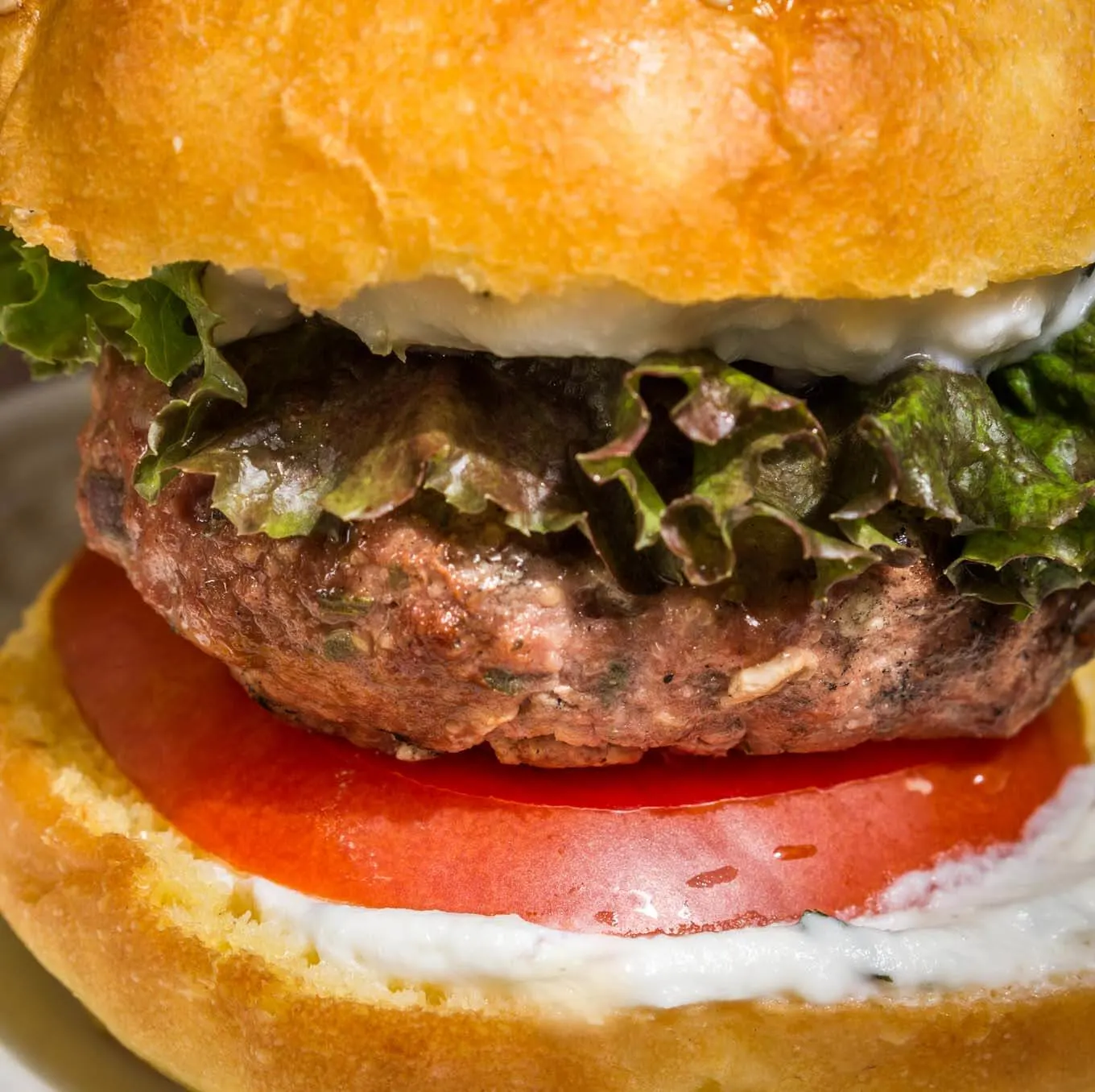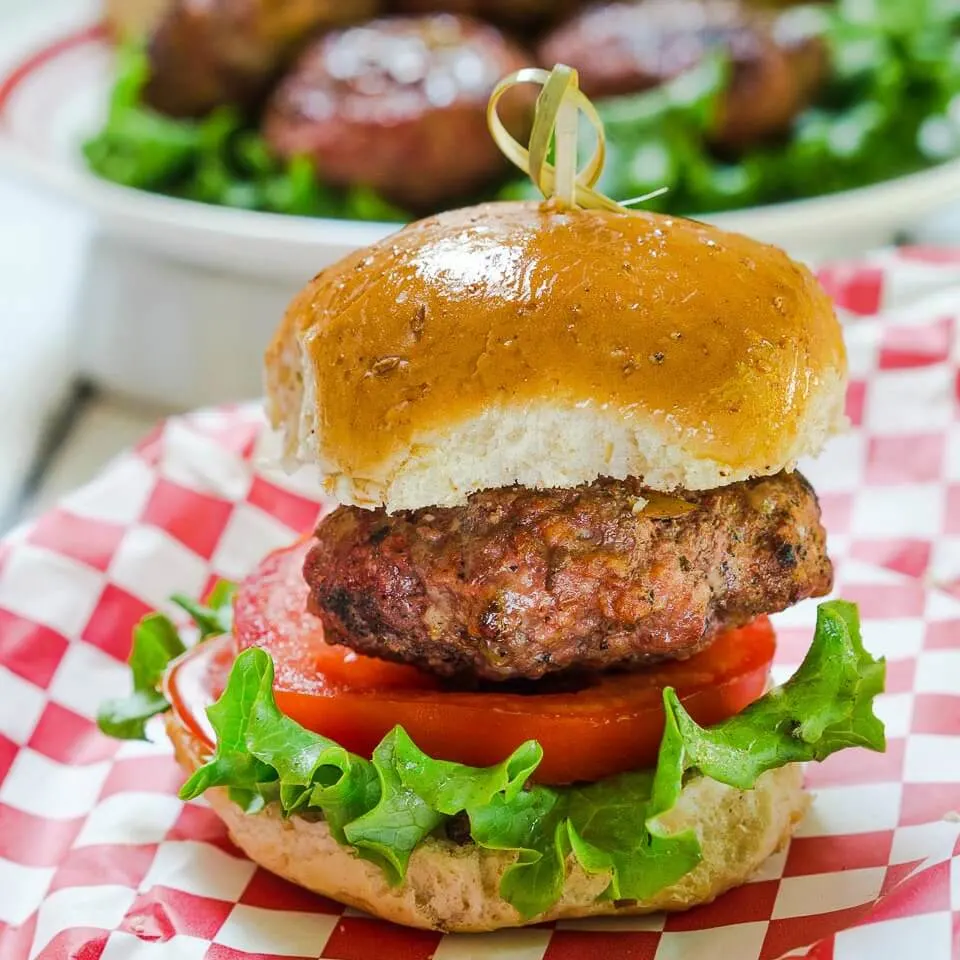 Let's keep in touch! You can find me on Pinterest, Instagram, Facebook, Twitter, and YouTube! Better yet, enter your email address in the box below and never miss a recipe!