You only need one apple for this Dutch Apple Cake.

It is a quick and easy dessert to put together, and the perfect dessert for a chilly fall day.

John and I took advantage of the day and went on a walk. The weather was cool and a bit windy. By the time we got back, I was bitten by the baking bug and craving a baked apple dessert and had my sights set on this Dutch Apple Cake.

With just the two of us, sometimes the challenge is making something that doesn't go to waste because it makes more than the two of us can eat. I remembered a recipe for Dutch Apple Cake that I wanted to try some time ago. One apple, and it is baked in an 8×8 pan so none of it would go to waste.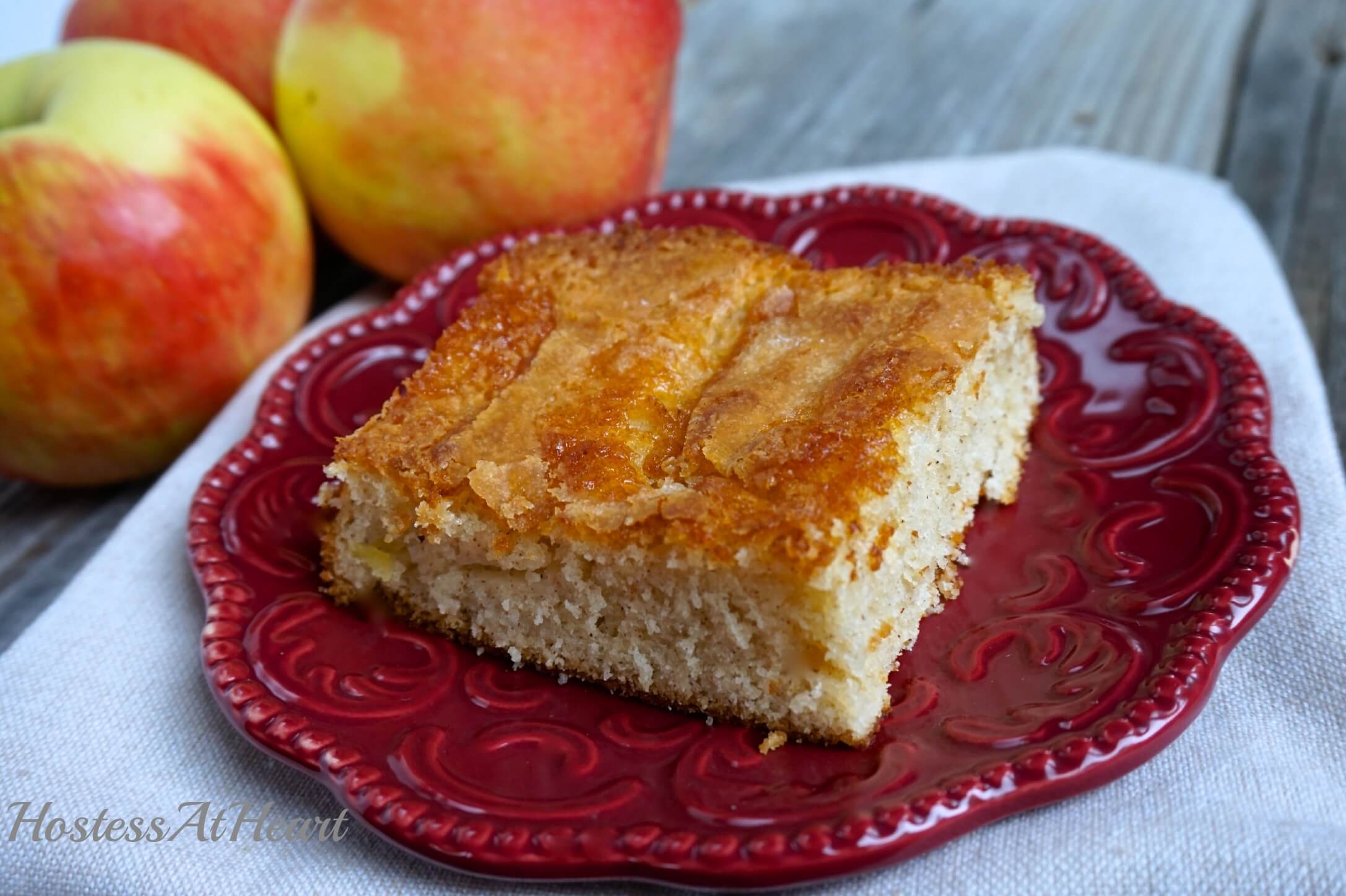 This cake is perfect when you want something that isn't too filling. It isn't overly sweet but is tender and delicious.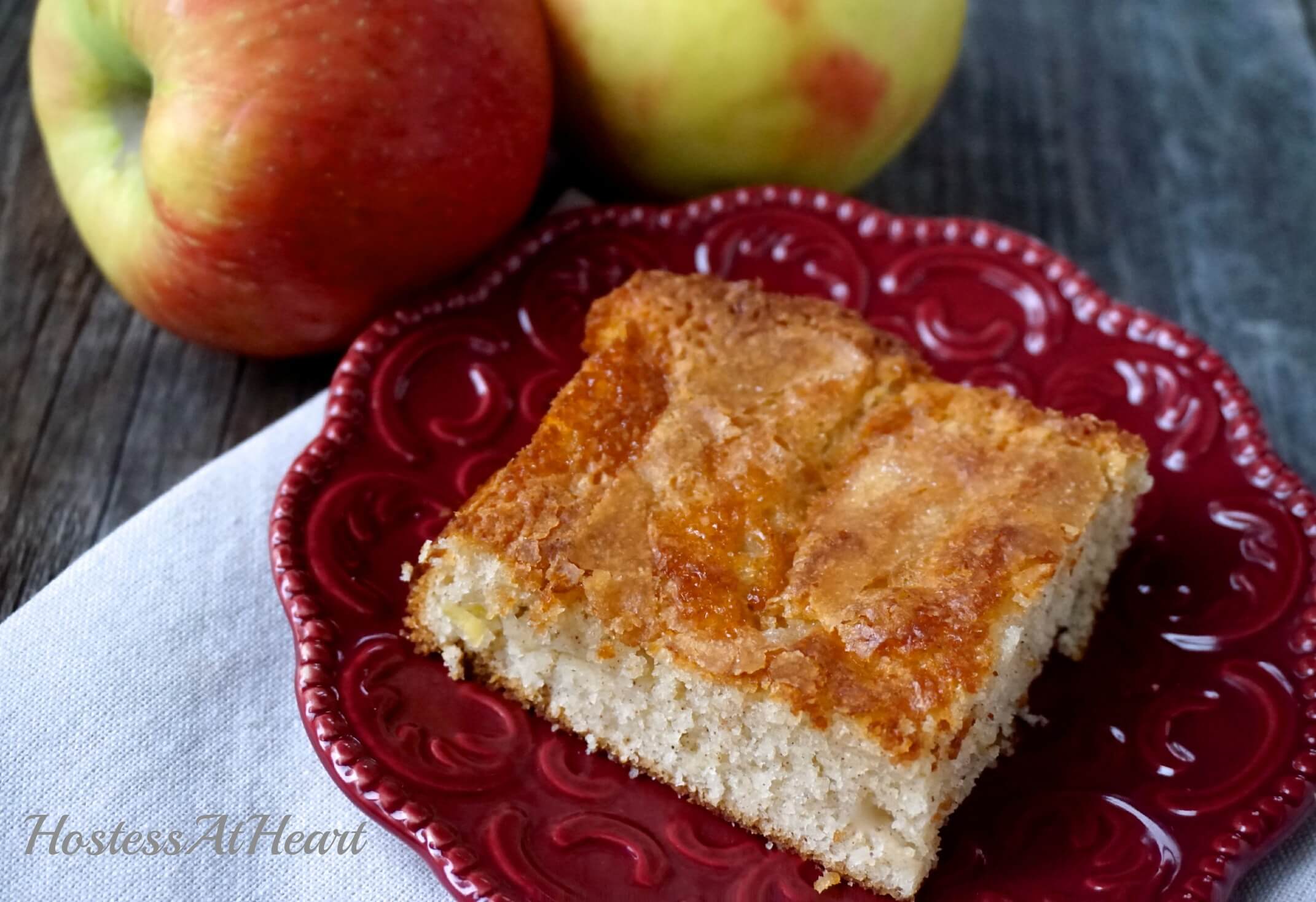 This cake is great served warm with a little cream or a dollop of ice cream. (I used ice cream for investigational purposes). This cake came out so moist, and the top was delicious with that little sugar crunch.
There's no shortage of cake recipes on Hostess At Heart. Another great cake perfect for fall is Upside-Down Peach Cake with Hot Rum Sauce!
Let's keep in touch! You can find me on Facebook, Twitter, Pinterest, Instagram, Google +, and Bloglovin