Salted Caramel Butterscotch Budino is an Italian pudding that is so creamy and delicious. This dessert consists of three layers. A creamy pudding topped with a deep caramel which is all sprinkled with a flaky sea salt.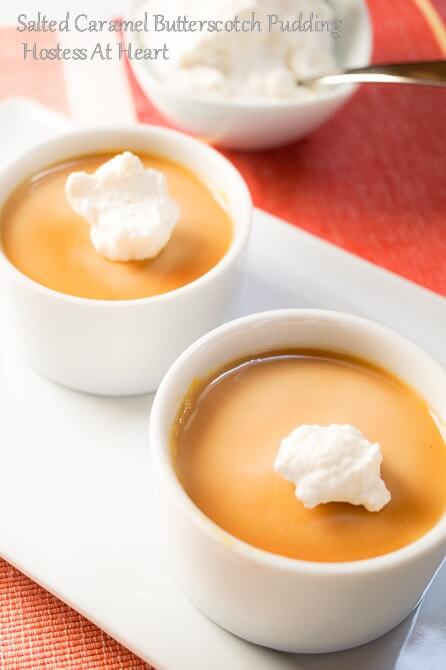 John and I have a favorite place to go for dinner. The chef was classically trained and worked in Italy. They have a great menu that hosts anything from wood-fired pizza to fresh oxtail ragu pappardelle. Regardless of what we choose to eat, we always end up sharing their fresh Salted Caramel Butterscotch Budino.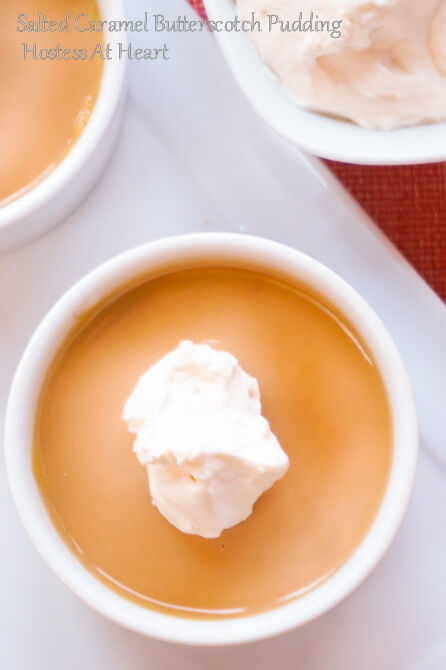 I knew that I wanted to replicate it. It had to be perfectly creamy without being too sweet and without the graininess that can ruin a good pudding. I also wanted a delicious caramel to compliment the pudding without completely taking over.
I found a recipe for Salted Caramel Butterscotch Budino (Italian Pudding) that I have now made several times and it no longer takes me as long to put together. I've also made a few changes and learned a few tips that helped me to create the dish I was looking for.
Another smooth and creamy dessert I think you would love is Bavarian Cream with Blackberry Coulis. Do you have a dish that has totally taken over as your favorite? I would love it if you would share with me!
Let's keep in touch! You can find me on Facebook, Twitter, Pinterest, Instagram, Google +, and Bloglovin