This Homemade Jalapeno Tortilla recipe is simply delicious. They are hearty enough to stuff to your heart content but good enough to eat plain.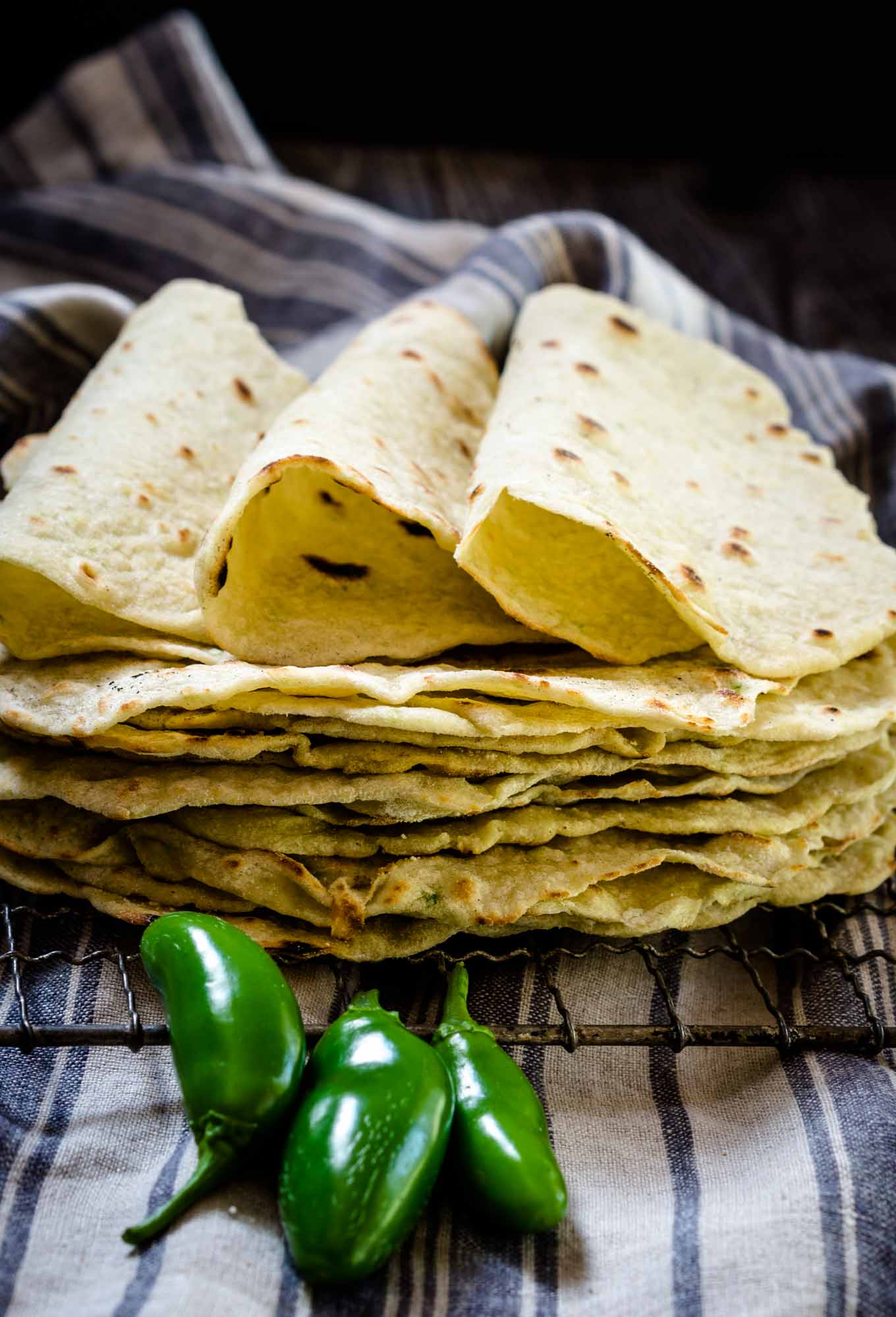 I'm so picky when it comes to tortillas. So many store-bought tortillas are thick and gummy or they're so thin that they become brittle and fall apart as soon as you try to pick them up. This Homemade Jalapeno Tortilla Recipe is neither.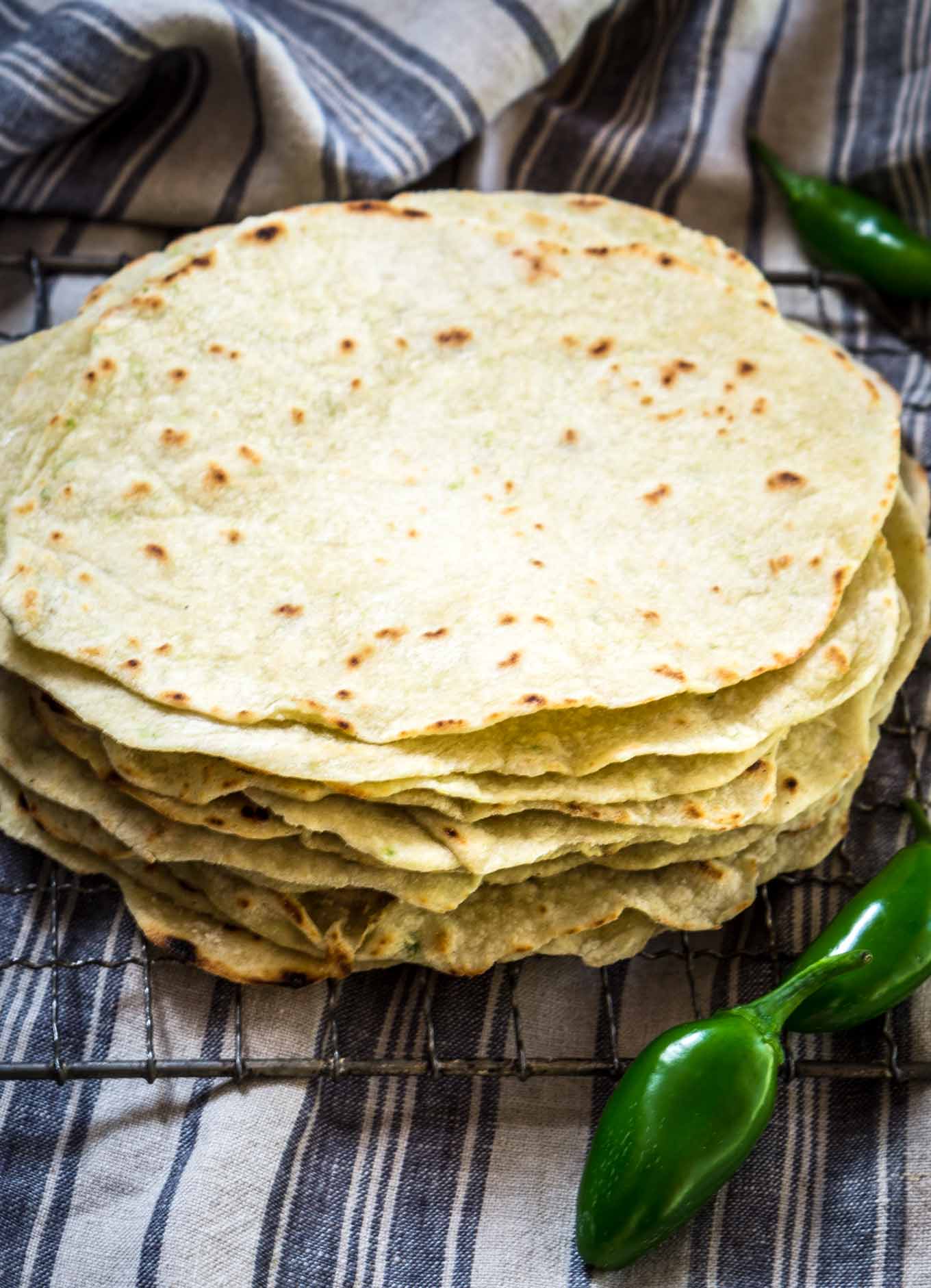 I just love this time of year. The garden is flourishing with tomatoes and peppers, and my herbs are amazing!
So when I set out to make my tortillas, I just had to try stuffing them with some garden fresh jalapenos.
When I think jalapeno, I think of Mexican inspired dishes. I've made plain tortillas before but wasn't happy with them, so I thought this would be a great time to give them another try.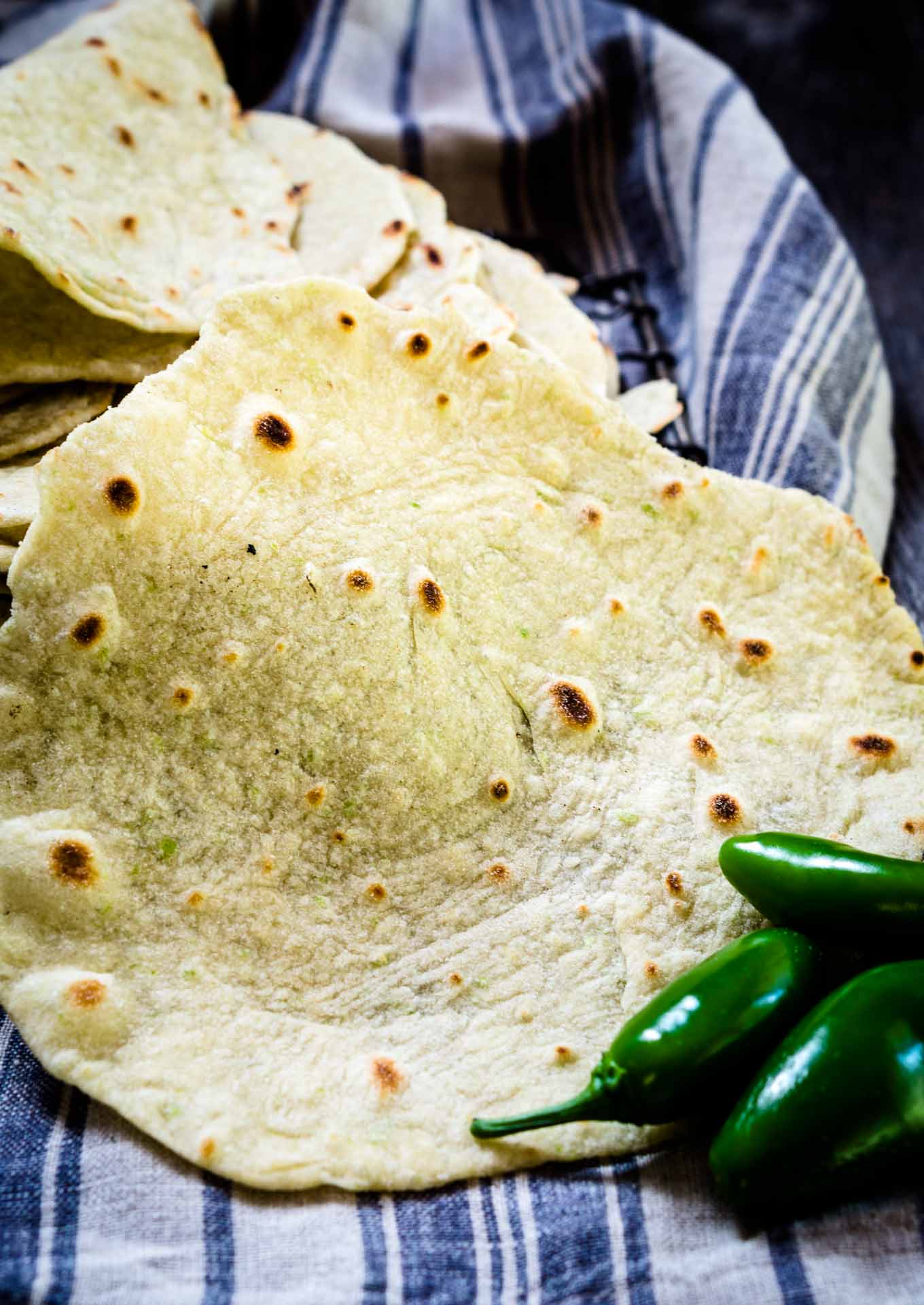 This tortilla recipe isn't difficult at all. I tried using my handy dandy tortilla press, but they are rolled so thin that it was more of a pain than my handy dandy rolling pin. They puff up as they cook and are strong enough to load up but are good enough just to eat plain too.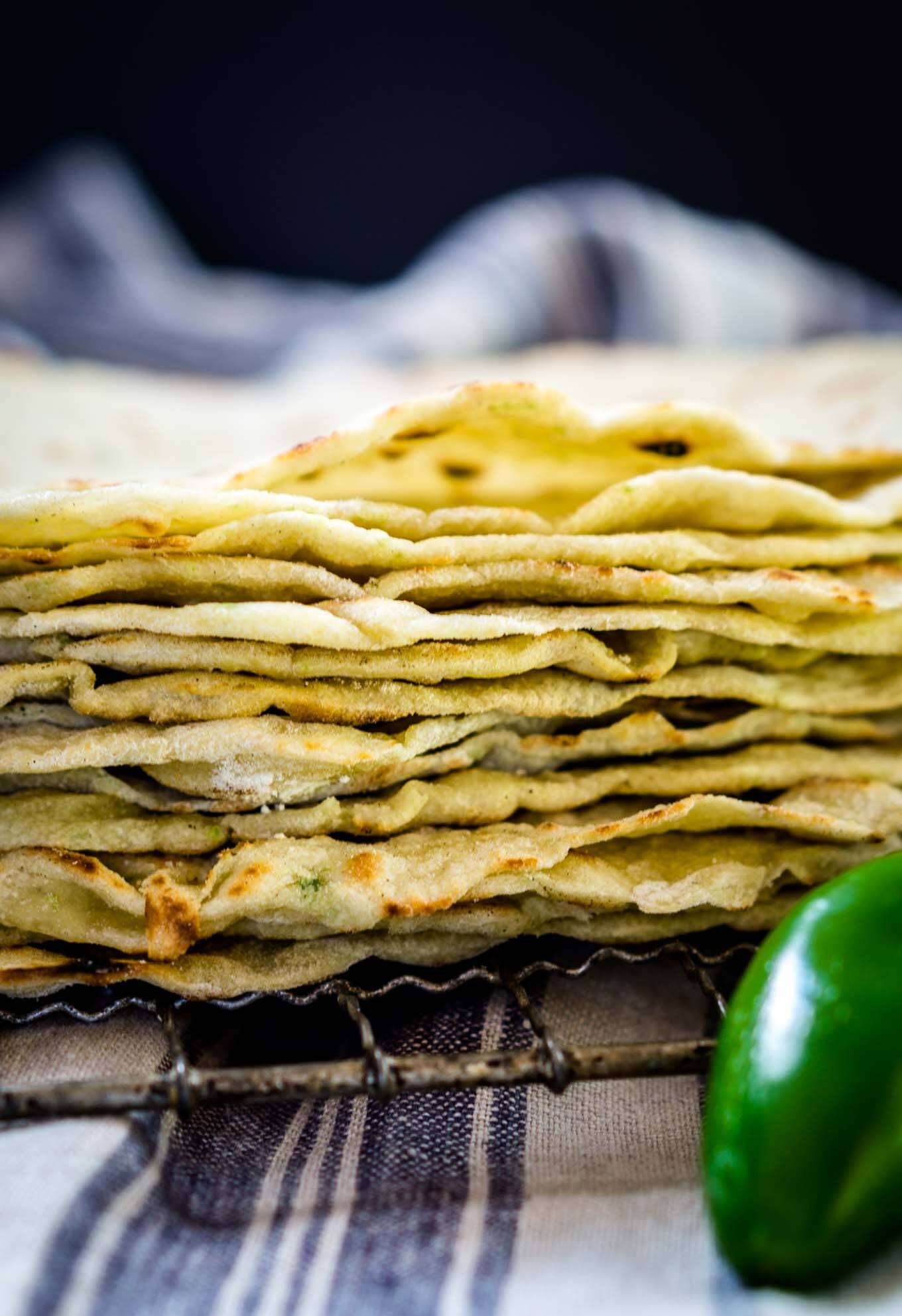 We love Mexican inspired dishes especially in the summer when it's so easy to make some fresh salsa or to throw a few tacos together and oh don't forget the margaritas! I'll definitely be making our own tortillas. They are so good.
Can't make them now?

Pin it

for later!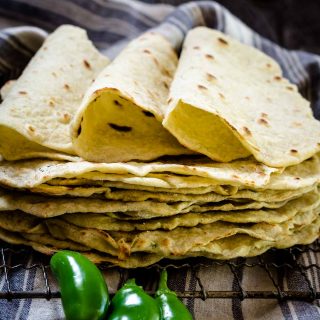 Homemade Jalapeno Tortilla Recipe – #BreadBakers
This Homemade Jalapeno Tortilla recipe is simply delicious. They are hearty enough to fill to your hearts content but good enough to eat plain.
Ingredients
3

cups

all-purpose flour

1

teaspoon

salt

1

teaspoon

baking powder

1/3

cup

vegetable oil

1

cup

water

warmed

2

jalapenos

seed, ribs removed (3 if you want a lot of jalapeno flavor
Instructions
In the bowl of an electric stand mixer, fitted with a dough hook, combine the flour and salt. Blend to combine. Add jalapenos, oil, and water and mix on low until combined. Scrape sides as necessary. Blend until mixture forms a ball, approximately 1 minute. Continue for another minute or until dough is smooth.

Remove the dough from the bowl to a flour-dusted work surface and cut into 16 equal-sized pieces. Roll into balls and flatten into disks. Cover with a towel and let rest for 15 minutes.

After resting, roll the dough from the center out to form a circle measuring 6 to 7-inches. Cover with a clean towel until cooking. Add flour only as necessary. More flour will yield a tougher tortilla.

Heat a skillet on medium-high. Place tortilla in the skillet when hot. If tortilla browns too quickly, reduce heat. If tortilla doesn't have brown spots after a minute, increase heat. Flip when a few pale brown spots appear and cook for another 30 seconds. (I used a fish flipper and it worked well). Remove from the pan and keep in a covered container or zip-lock bag.

Wipe out the flour from the pan between tortillas to prevent burning.

Serve immediately or store in a covered container. If using later, microwave uncovered for 15-25 seconds.

Tortillas keep well stored in an airtight container at room temperature for 24 hours or freeze well. If freezing, separate tortillas with parchment paper or wax paper before placing in the freezer.
Notes
The original recipe is attributed to Chris Scheuer from Cooks.com.
Nutrition
Calories:
125
kcal
Carbohydrates:
18
g
Protein:
2
g
Fat:
4
g
Saturated Fat:
3
g
Sodium:
146
mg
Potassium:
54
mg
Vitamin A:
20
IU
Vitamin C:
2.1
mg
Calcium:
14
mg
Iron:
1.1
mg
Nutritional Disclaimer
This recipe was calculated using the exact brands and measurements I used to make this recipe. If you are following a strict diet please note changing anything will cause the nutritional info to change. My calculations are intended as a guide only.
The original tortilla recipe is attributed to Chris Scheuer from Cooks.com and great instructions were adapted from The Cafe Sucrefarine. The only change I made was the addition of jalapenos.
Here are a few more amazing recipes with "south of the border" flavors!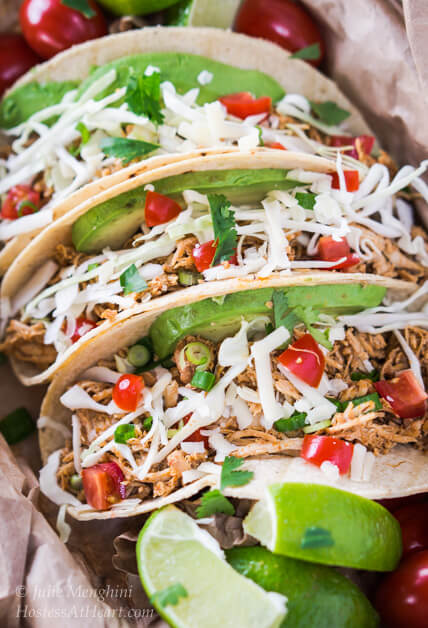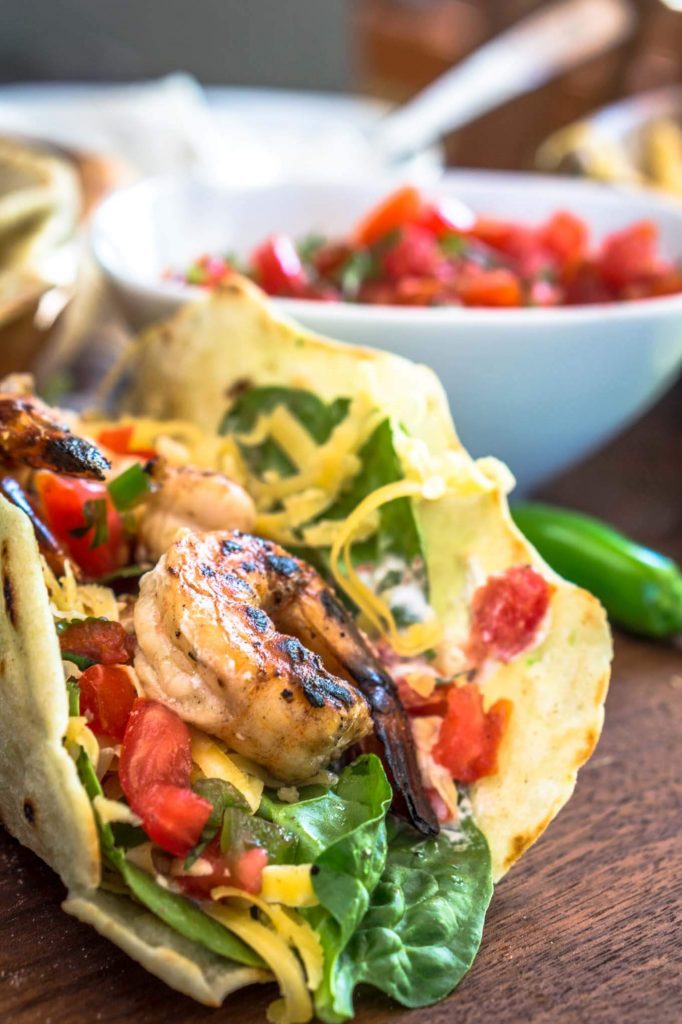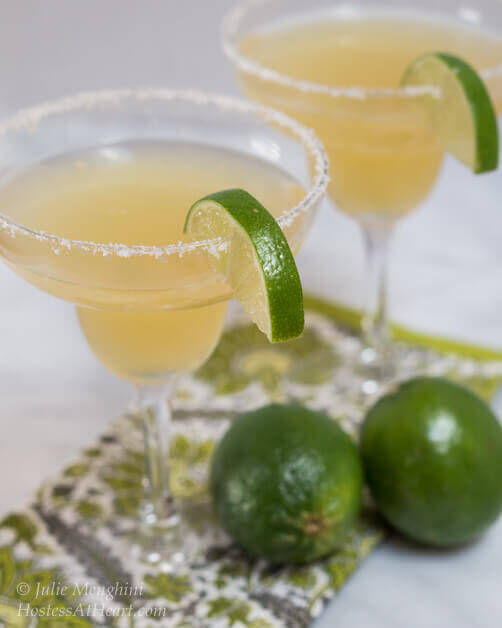 You can find me on Pinterest, Instagram, Facebook, Twitter, and YouTube! Better yet, enter your email address in the box below and never miss a recipe!