Festive Cranberry Cheese Spread is an easy appetizer to put together and elegant enough to serve at your next gathering. It's perfect to make in a jiffy and easy to share.

Sunday I celebrated Christmas with my two sisters and our families. My sister brought an appetizer that got my imagination running until I came up with this Festive Cranberry Cheese Spread.

When we were a bit younger, we set up a separate table for our children to eat. The children could act as goofy as they pleased, and the adults could hear themselves speak.
Our children are now grown with children of their own so we no longer have this division. Another thing that has changed is our appetites. We used to fill up on appetizers before our main meal. We may still have an appetizer or two, but not for senseless noshing. They have to be good.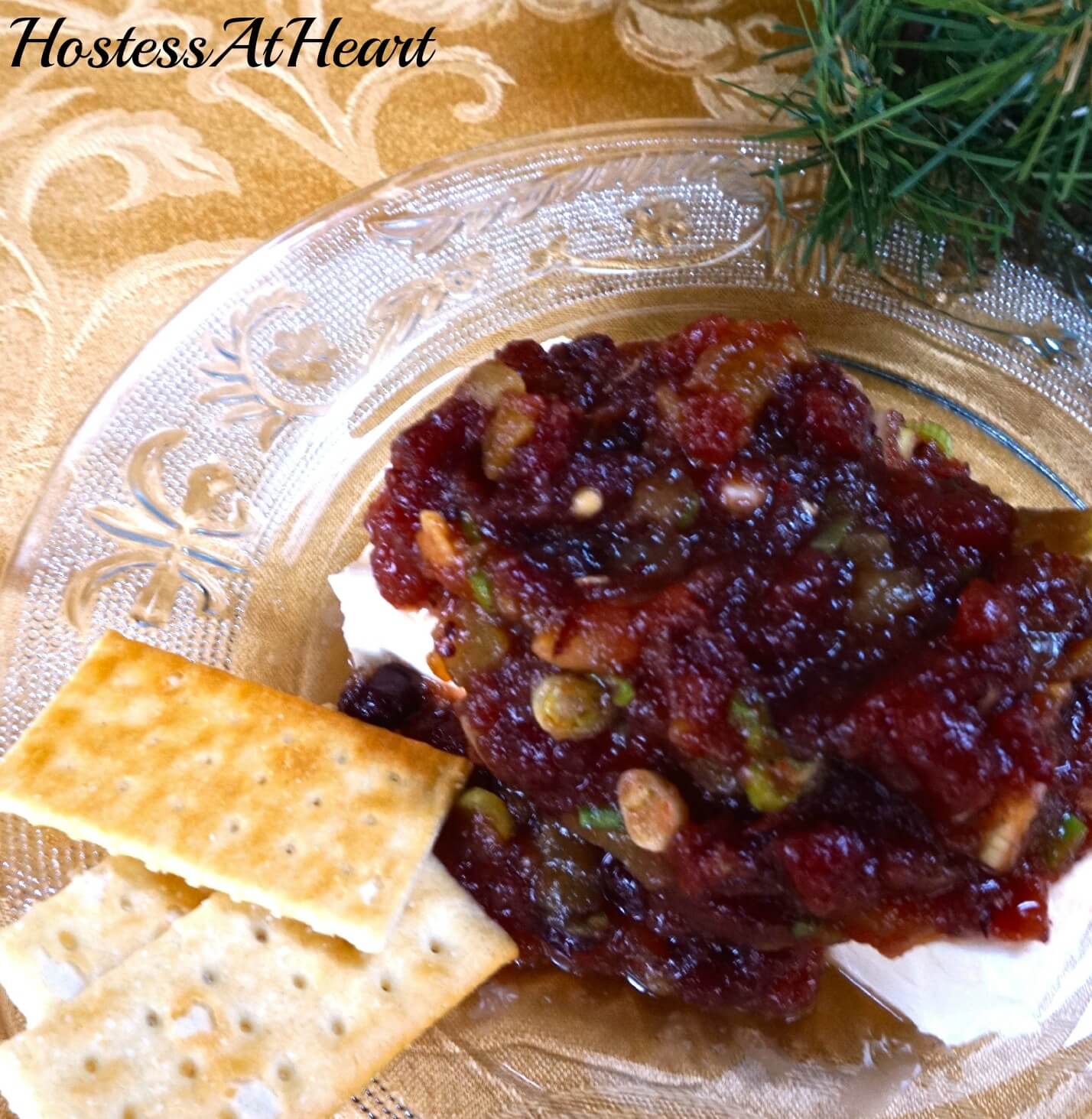 I can appreciate recipes that have amazing flavors with simple, non-complicated ingredients. This appetizer recipe is all that. It's rich, warm from spices, and bright from cranberries and citrus. It tastes like freshness. Something we, in the cold midwest, appreciate when our fruits and veggies are long gone.
This appetizer is easy to put together, and elegant enough to serve at your next gathering. I hope you will try it. Everyone in my home, older and younger people did.
Another festive dip to make or take is Creamy Gorgonzola Cheese and Fig dip!
Let's keep in touch! You can find me on Pinterest, Instagram, Facebook, and Twitter! Better yet, enter your email address in the box below and never miss a recipe!