Creamy Gorgonzola Cheese and Fig Dip is smooth, sweet, and a little spicy. It is quick and easy to make and will be a hit at any gathering.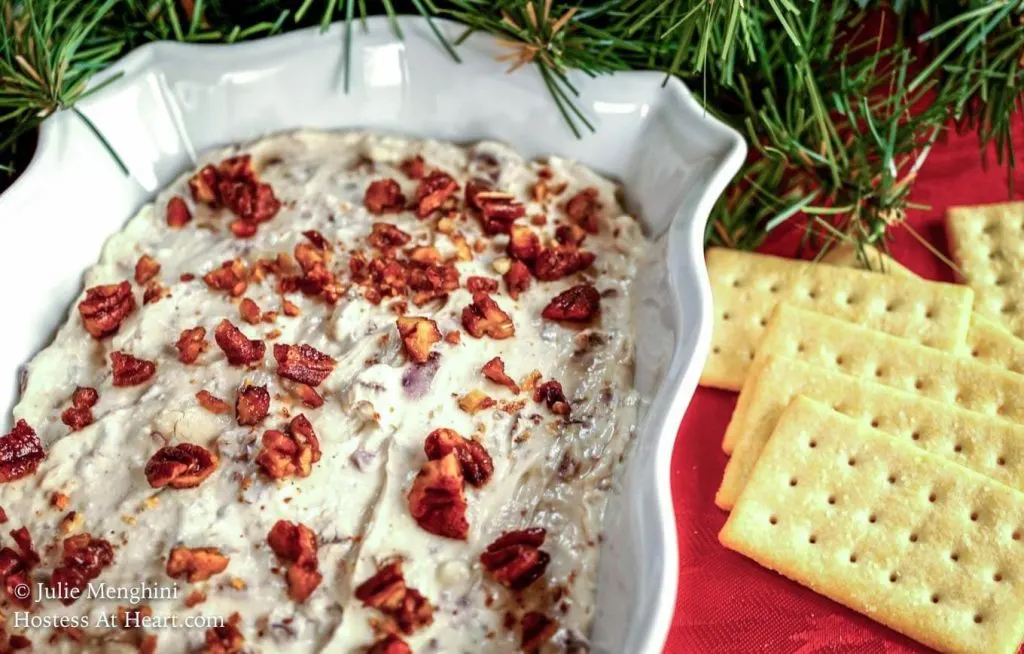 I really learned something making this Creamy Gorgonzola Cheese and Fig dip. I must be a slow learner, because I have been cooking for quite a while, and didn't follow my own advice, "less is more"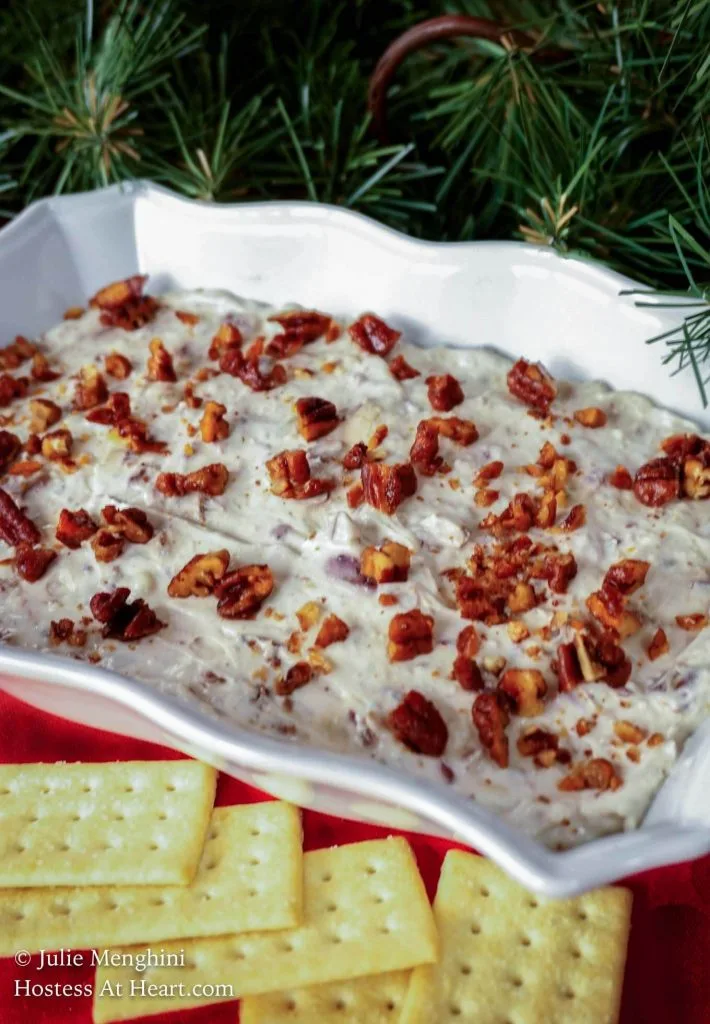 When I had the Festive Cranberry Cheese Spread that my sister brought for an early Christmas celebration, I was really inspired to put my own dip flavors together. My grocery store had creamy gorgonzola that looked perfect. I also grabbed some dried Mission figs and a package of their sweet and spicy pecans. Do you create your recipes in the aisles of the grocery store? I'm not the only one that does this, am I?
Don't have time to make it now?

Pin it

for later!
As soon as I got home I got to work on my recipe and after everything was put together, I made the decision to spice it up with some sriracha. Bigggg mistake. All of a sudden, it lost the flavors of my cheese. With a couple of choice words, and putting myself in a self-imposed time out, I started over.
The second time around, I got exactly what I wanted. It had an upfront gorgonzola flavor, some sliced green onion for a subtle contrast, fig jam for sweetness, and chopped pecans and minced figs for texture.
I finished this dip with the same sweet and spicy pecans sprinkled across the top. This dip had all of the flavors and textures that make a perfect balance and delicious recipe.
Still looking for appetizers? Here are a few of our favorites!
I took this dish to a Christmas get-together with friends. They loved it and I left with an empty dish at the end of the night.
I love a great appetizer and here are a few more that we love!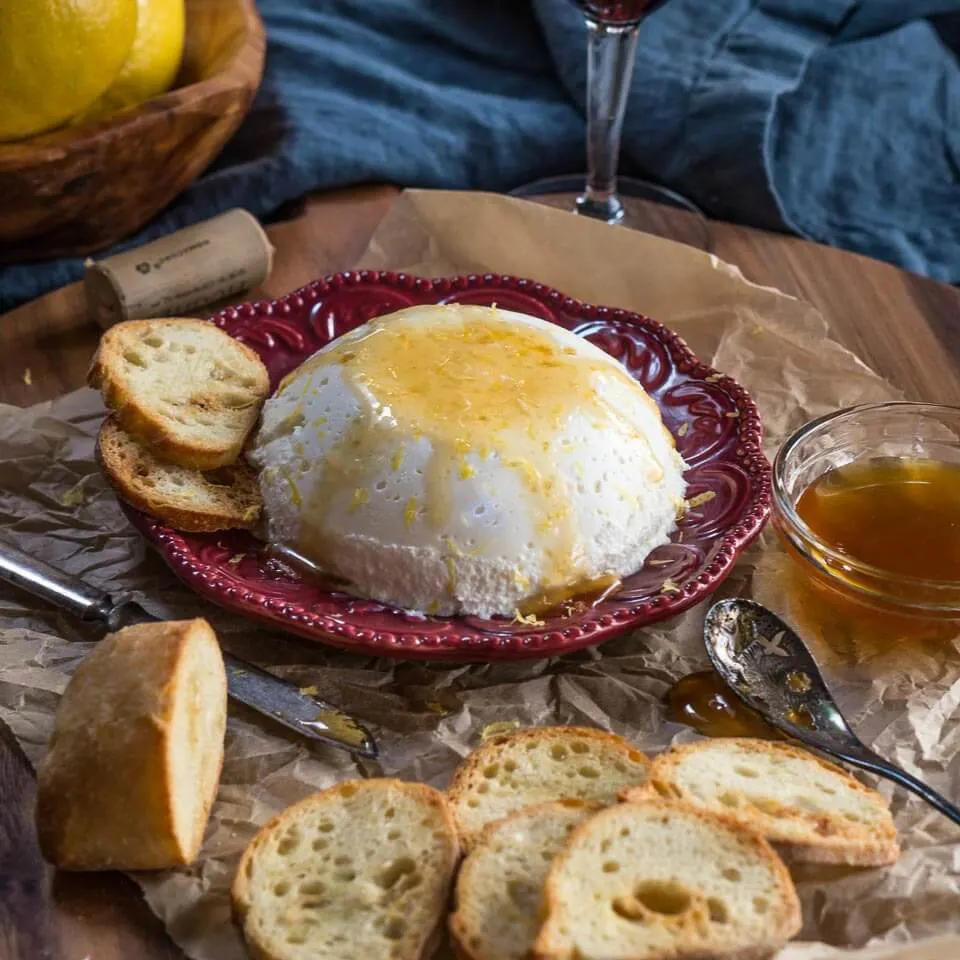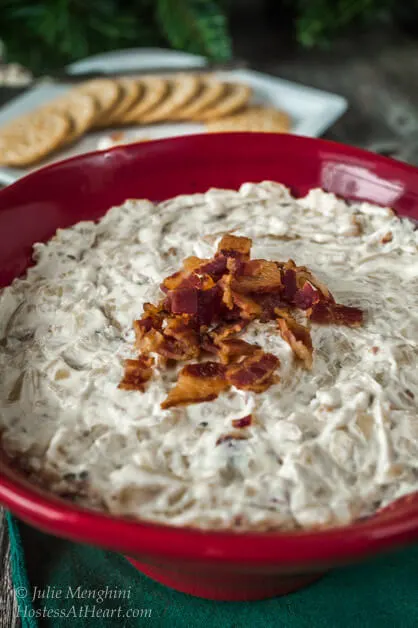 What is your idea for a great appetizer? I'd love it if you shared!
Let's keep in touch! You can find me on Pinterest, Instagram, Facebook, Twitter, and The Mix! Better yet, enter your email address in the box below and never miss a recipe!