Snowflake Chocolate Bundtlettes are just a little more special than a cupcake and small enough that each person can enjoy one all to themselves.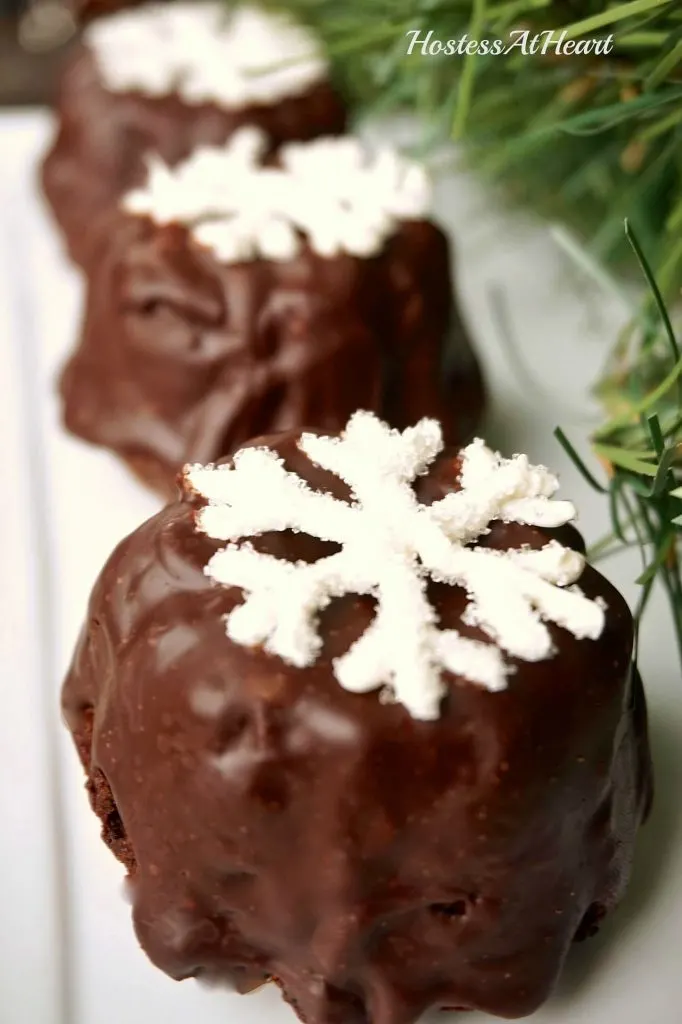 We recently got together with several of our good friends for a great evening. Everyone brings something to eat so when I received the invitation, I immediately started to think about what I would contribute. That's when Snowflake Chocolate Bundtlettes entered my mind.
Not long ago, I just fell in love with this little Bundtlette pan. I knew that these little individual cakes would be perfect for our get together. Something just a bit more special than a cupcake, and small enough that each person could enjoy a serving to themselves.[Tweet "Snowflake Chocolate Bundtlettes are perfect for holiday parties! #holiday #cake"]
I recently tried a chocolate cake that is dotted with mini chocolate chips that was delicious so wanted to try the recipe in my bundtlette pan. These little cakes were going to get a dark bittersweet chocolate glaze that would cling to the sides of each little cake. The coup de grace would be a festive snowflake. Just like all snowflakes, no two are alike. Chocolate with a side of chocolate.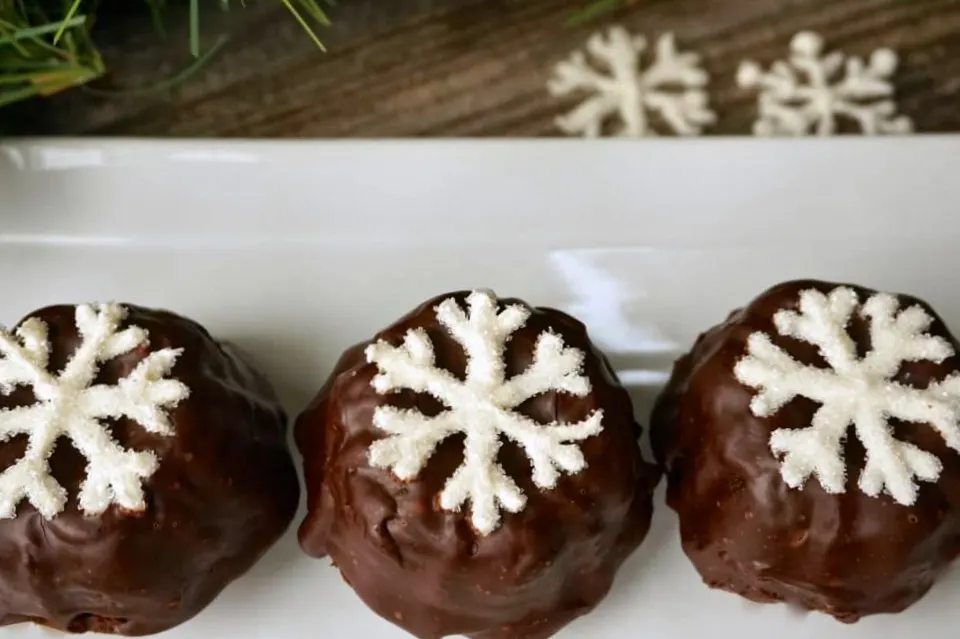 A couple of days before the party, I prepared my little snowflakes. The snowflake pattern was printed from the internet. Some of these will not be perfect, and others end up breaking, so you will want to make plenty of them to choose from.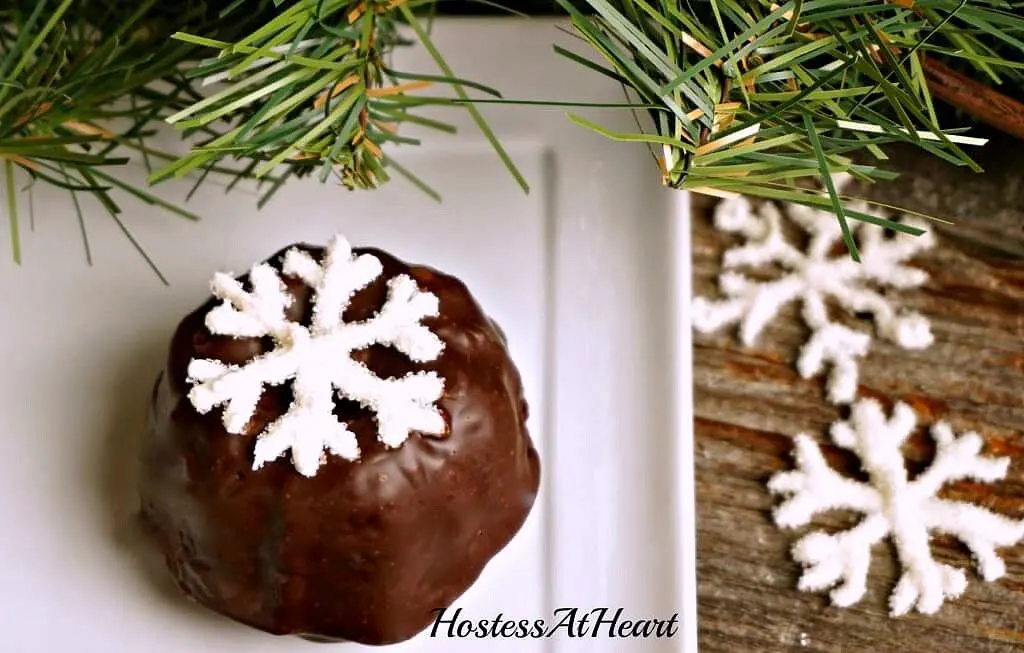 The bundtlettes were baked the day before our party. They are best if allowed to sit covered in the refrigerator overnight and then I glazed them the day of the party.
Don't have time to make them now?

Pin it

for later!
Let's keep in touch! You can find me on Pinterest, Instagram, Facebook, and Twitter! Better yet, enter your email address in the box below and never miss a recipe!