Peanut Butter Cup Trees make an adorable place setter on your table as well as a great after dinner treat. The whole family will have fun making their own.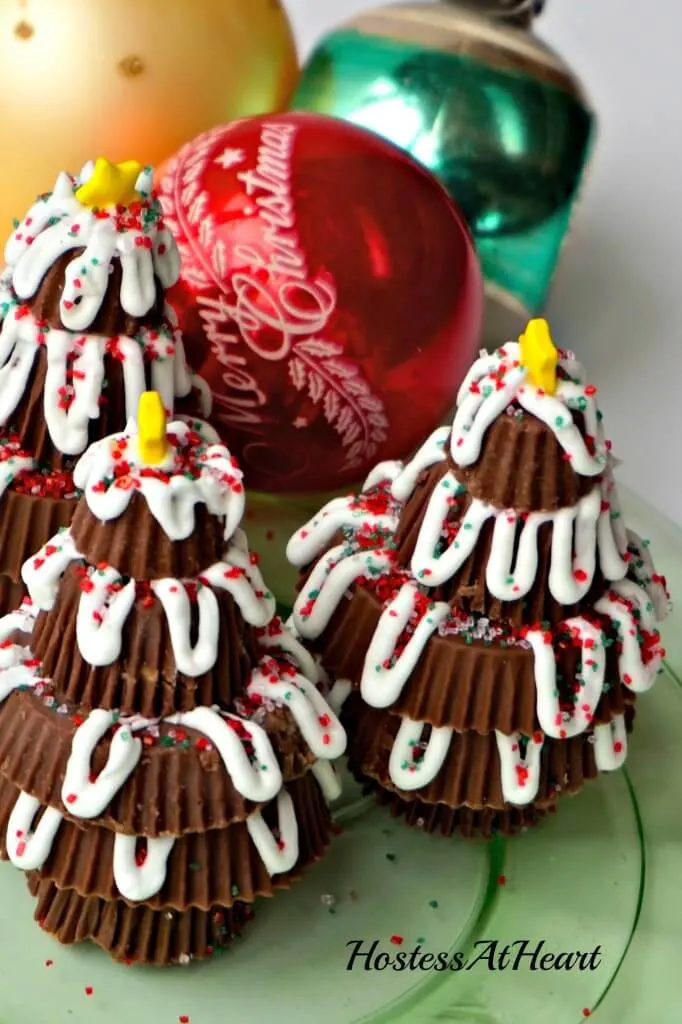 I always have fun over the Holidays. We get to visit friends, and I bake, which as you may know, I love! This year I decided not to make as much because it seems like we toss quite a bit of it after the holidays. Heaven knows John and I don't need to be grazing on sweets for days and days! But, when I saw these cute little "Peanut Butter Cup Trees", I couldn't resist. I'm thinking they will look adorable on my Christmas dinner table.
Each year I fill three glass containers with colorful candy. It makes a pretty decoration, and an easy treat. When I went shopping for the candy that I needed to fill my containers with…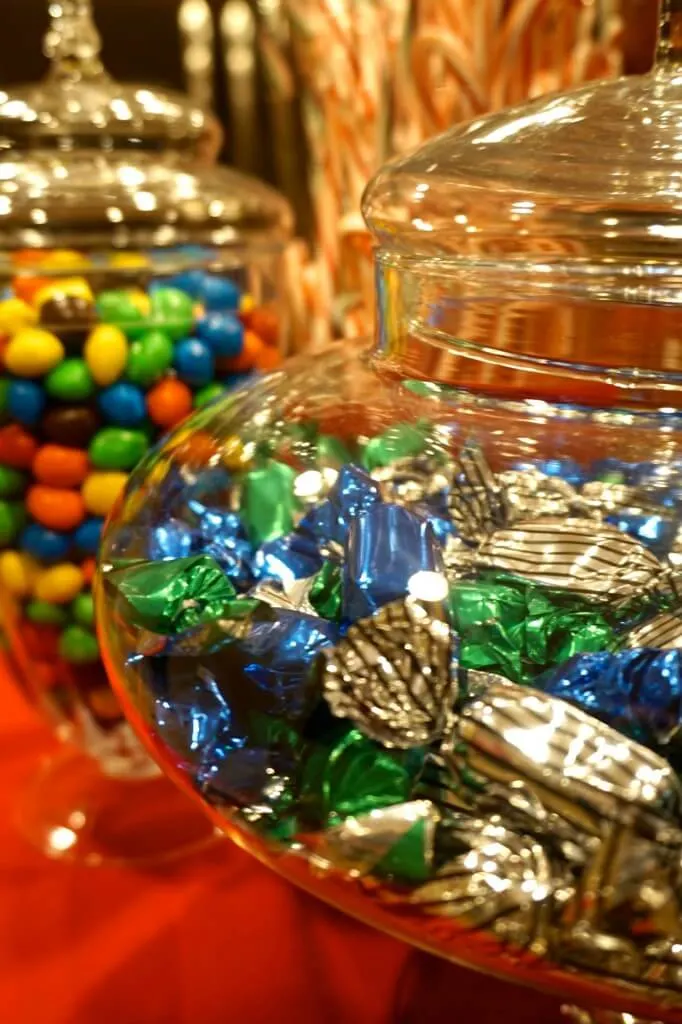 I decided that I would also pick up the peanut butter cups needed to make the trees. Who knew that Reese's made so darned many peanut butter cup sizes? I am sure that the woman that checked me out thought I had a serious problem with sweets!

Wouldn't this be a fun activity to do with the kids? They can make their own table place setter and show off their work of art on the dinner table. Make sure you have plenty because the biggest problem is not eating more than what you need for the trees!
Don't have time

Pin it

for later!
I hope you enjoy your Christmas. I wish you and your family peace and love.
It's always fun to share so let's head over to Fiesta Friday and Saucy Saturdays!
Let's keep in touch! You can find me on Pinterest, Instagram, Facebook, and Twitter! Better yet, enter your email address in the box below and never miss a recipe!