These Griddle Scones are quick, easy and delicious. They are just begging for a party or celebration and a little imagination!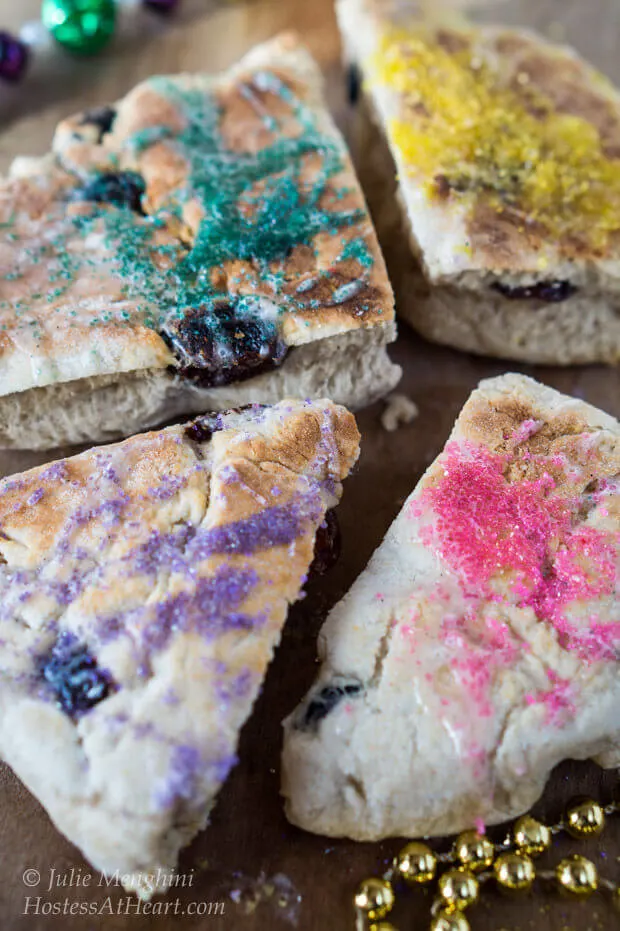 What do you think of Scones? There are a lot of opinions. Some people say they don't like them. One of those people used to be John. I think it's because some of them we had tried were like dry tasteless biscuits and he just figured that was the norm. That isn't the case with these Griddle Scones.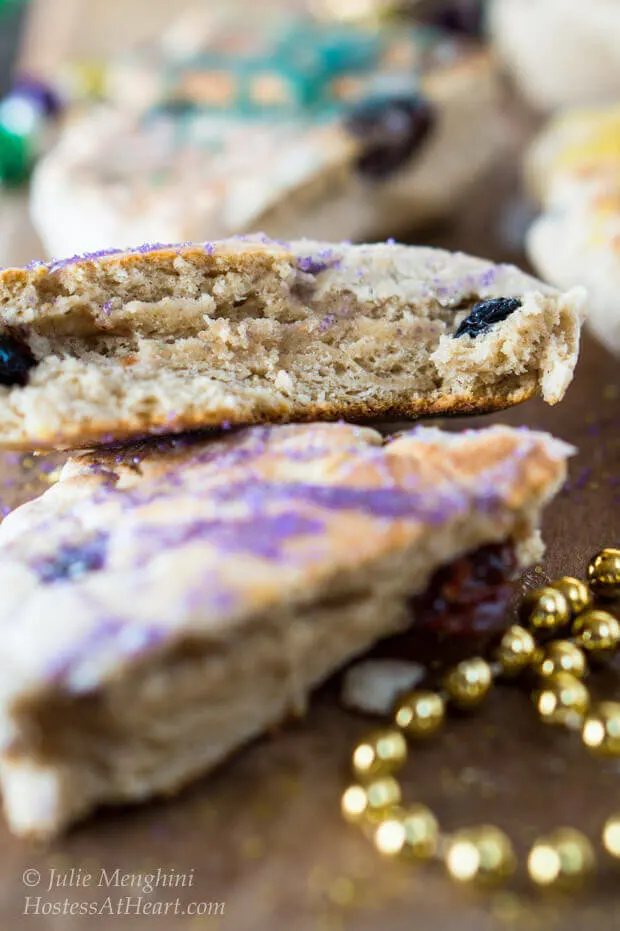 This could be any bread made on a griddle. I decided to make a Mardi Gras version of Griddle Scones. They are just begging for a party and since these scones would be perfect for breakfast, we need to get the party started a little early.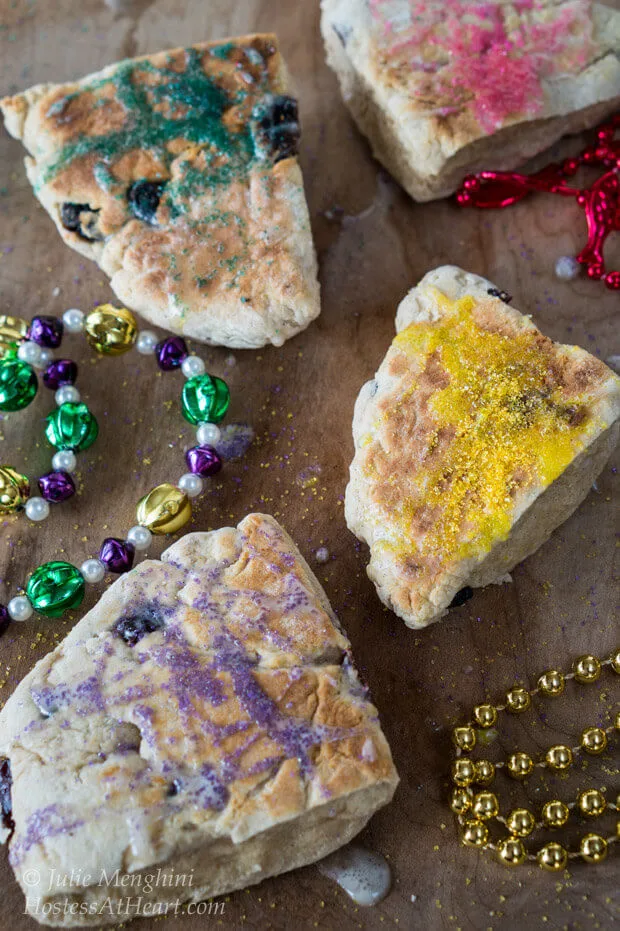 Growing up I never had scones, and I thought that they were just a British thing that you have with tea? I didn't think Americans had teas either. There is a difference according to Cooks Illustrated.
Americans typically have more butter and sugar baked into their scones kind of like our biscuits where the Brits like to slather on the butter and jam after they're baked. They also leave theirs without the add-ins like dried fruit or chocolate chips.
Mardi Gras Party Food!
What? Let your hair down Brits! Bring on the add-ins! These are party scones after all!
These Griddle Scones are quick, easy and delicious and just begging for a party!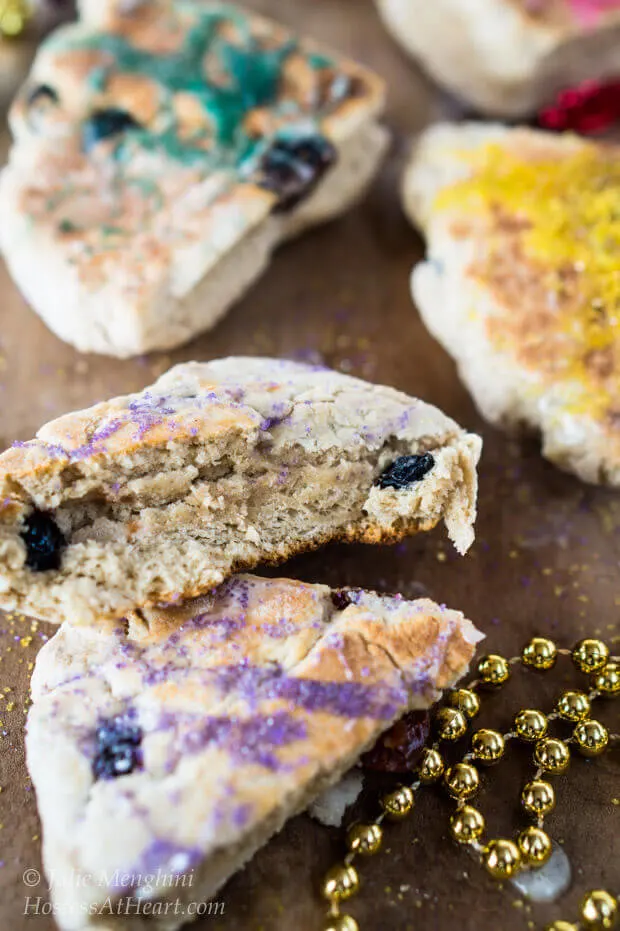 I have to admit that they were delicious but would be delicious without all of the add-ins too. Not only that but I'd love to add tea-time to my day. What a lovely idea!
Here are a couple more recipes perfect for Mardi Gras!
Shrimp, Duck, and Andouille Gumbo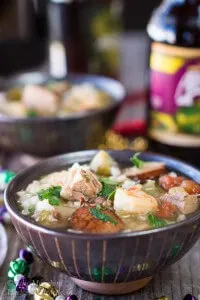 The Best Slow Cooker Jambalaya with Farro