A bowl of Steel Cut Oats is a healthy delicious way to start your day. It will keep you satisfied all morning long.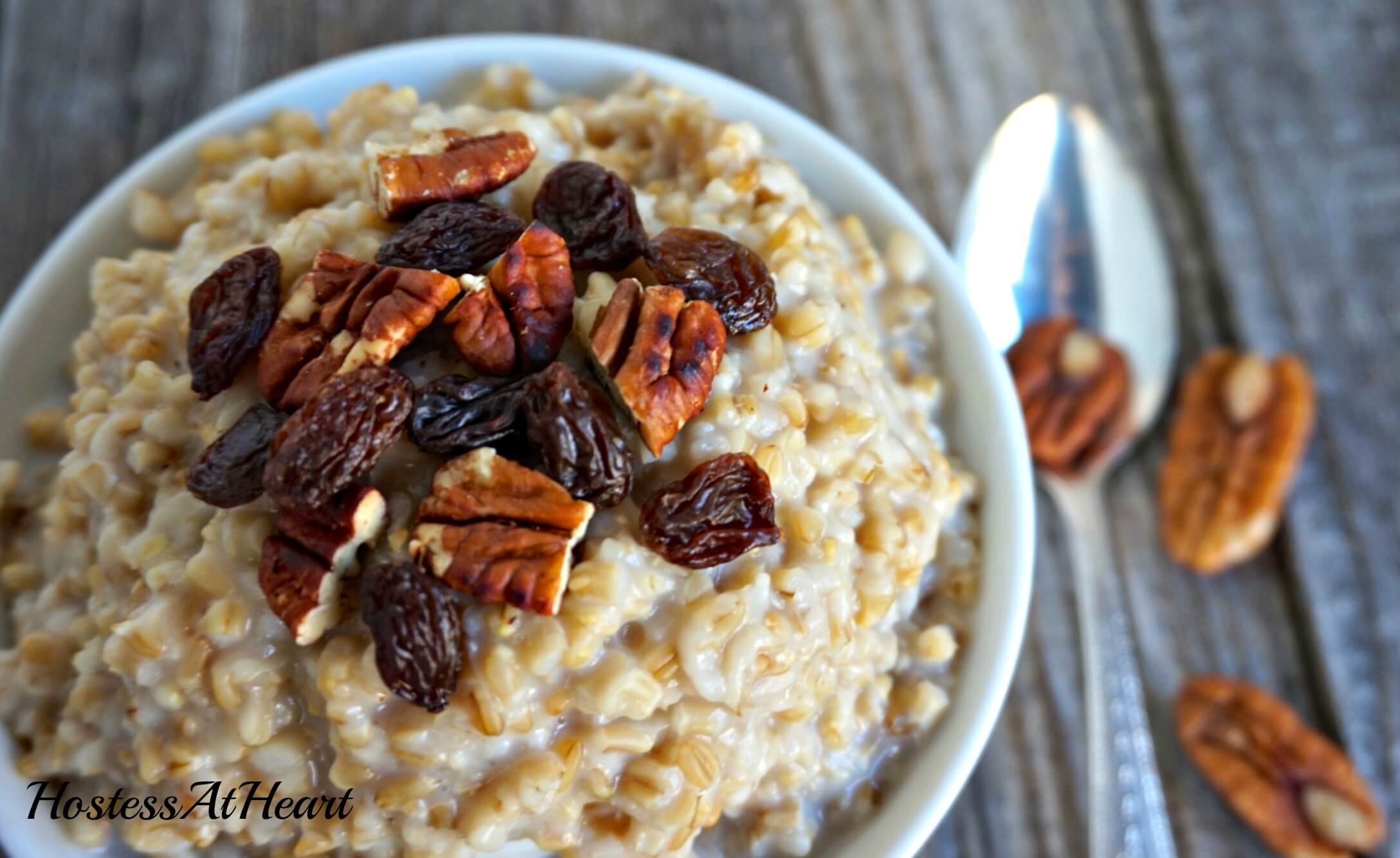 Steel Cut Oats may not be as glamorous of a recipe as maybe my Pumpkin Pecan Cheesecake, but it is a recipe that I make a lot, and probably enjoy as much as any other breakfast item that I make.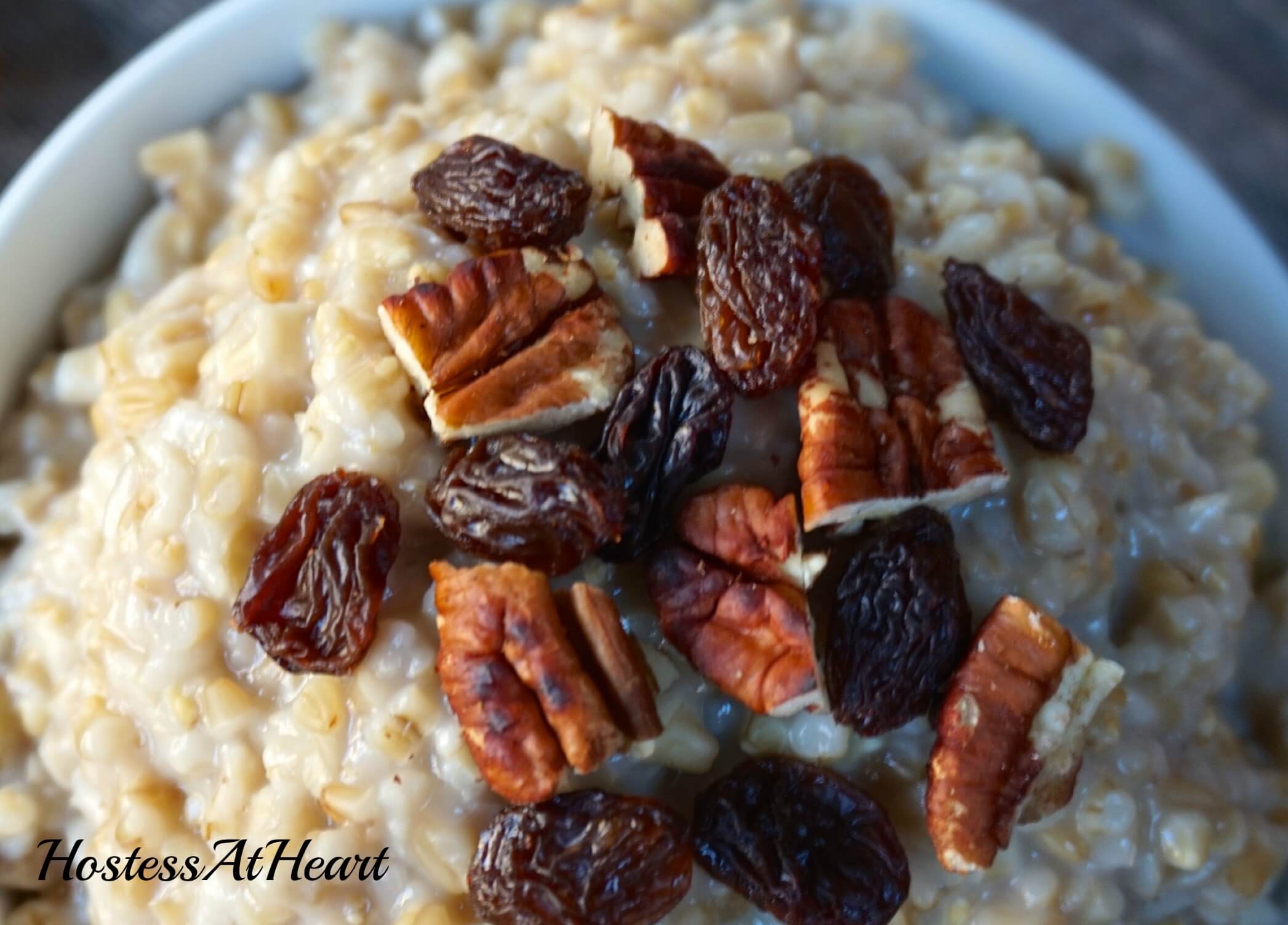 I really enjoy food, and I feel great when I have a wholesome breakfast. When I start my day off right, I tend to make better choices throughout my day.
We just celebrated Thanksgiving, and after making and eating Shari's Chocolate pie from Cook AZ I do, I knew that I needed to eat well to stave off the temptations of all of the goodies that will be coming my way until Christmas.
I have posted some baked oatmeal recipes that use old-fashioned oats. This recipe uses steel cut oats. Steel Cut Oats are whole oat groats that have been cut into little pieces on a steel buhr mill. They are high in protein and fiber, and you can dress them up any way you like.
To the finished cooked oats, I add a few toasted pecans, 1 teaspoon of Splenda brown sugar blend, and a few raisins. Sometimes I will put in a bit of cinnamon or apple pie spice. I am including the nutritional information showing the basic oats made with unsweetened almond milk, and the oats with the toppings I used.
When this oatmeal cools a bit, I put it in 4 separate containers so I have breakfast for the next 4 days. I'll splash a bit of milk over the oatmeal and heat it in the microwave. Then I will add the toppings that I want that day.
If you need another delicious healthy breakfast, Cinnamon Apple Baked Oatmeal is amazing!
Let's keep in touch! You can find me on Pinterest, Instagram, Facebook, and Twitter! Better yet, enter your email address in the box below and never miss a recipe!