Pumpkin Pecan Cheesecake boasts a smooth creamy cheesecake pumpkin filling over a homemade buttery graham cracker crust and topped with a rich praline topping that melts in your mouth. This drop-dead-gorgeous Pumpkin Pecan Cheesecake Recipe is exactly what your holiday tables are begging for.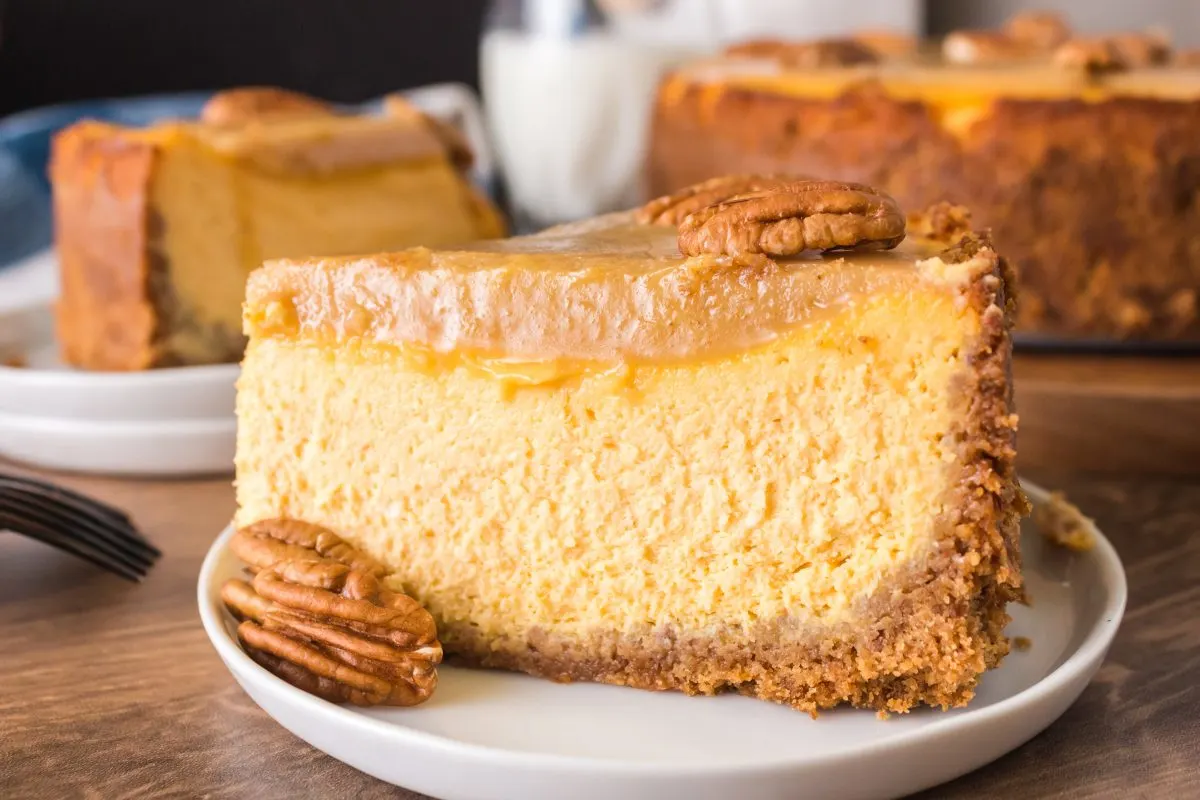 When it comes to the holidays, desserts are everything. I generally make a couple of desserts for when we get together for the holidays, and one usually has pumpkin. It's just not Thanksgiving without pumpkin. Smooth & Creamy Pumpkin Cheesecake Swirl Bars are always a big hit and this recipe for Pumpkin Pecan Cheesecake is a frequent request.
Why You'll Love My Pumpkin Pecan Cheesecake Recipe
It's no pumpkin pie. While I love pumpkin pie, it's so nice to have an alternative. Making pumpkin pecan cheesecake gives you all the best flavors of pumpkin and Fall, but has a completely different texture and overall flavor profile than the more traditional favorite.
It's not complicated. A lot of people think a cheesecake as beautiful as this one is going to be really hard to make. It's not. Unlike many cheesecake recipes, we don't cover the springform pan with aluminum foil or bake it in a water bath. We mix the filling in a stand-alone electric mixer and don't use every mixing bowl in the kitchen.
Did I mention it's gorgeous? This cheesecake will be the talk of the party, the highlight of the meal, the best dessert on your plate, and everything you asked for on a Thursday afternoon when you've already had too much to eat. It's just that good.
Ingredients for Pecan Pumpkin Cheesecake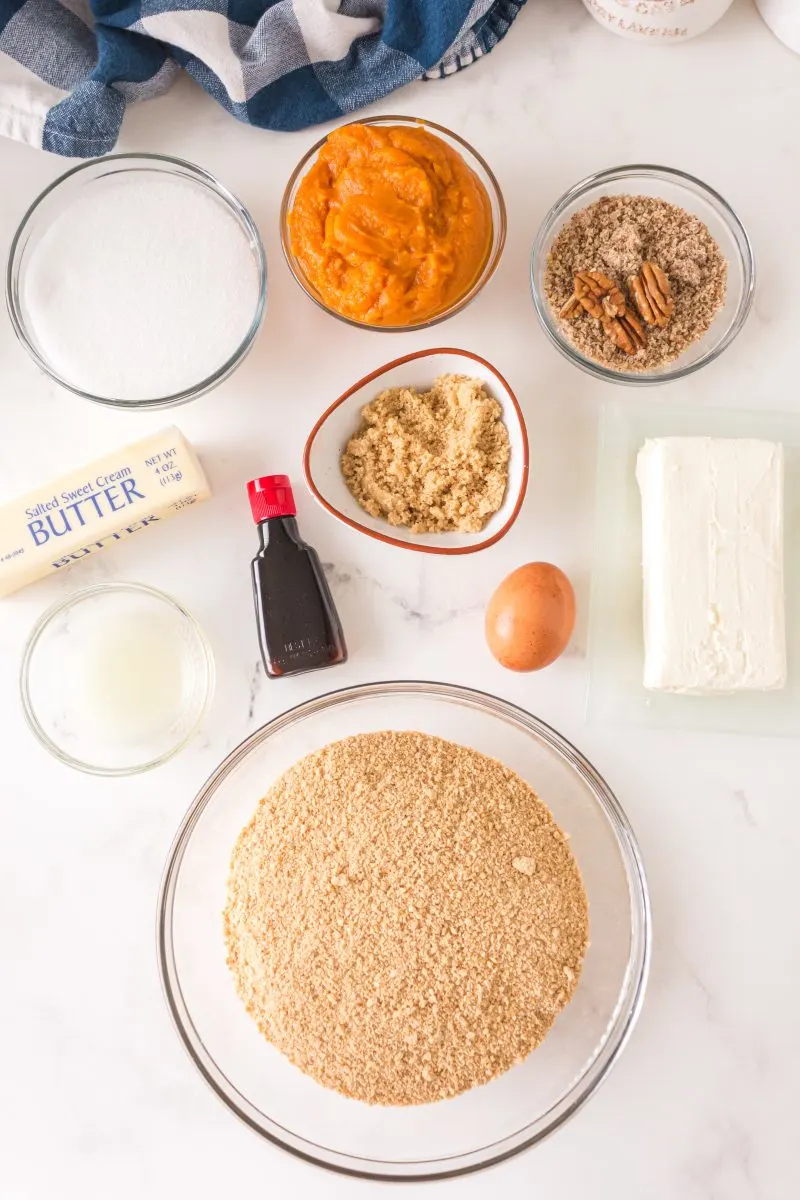 Crust Ingredients
Filling Ingredients
Ingredients for the Pecan Praline Topping
Please note, that the printable recipe card has ingredient quantities, complete instructions, and nutritional information. The following is a quick overview of the recipe.
How to Make Pumpkin Pecan Cheesecake
Step One. Make the Cheesecake Crust.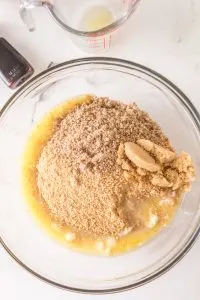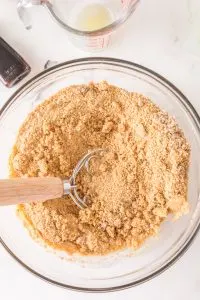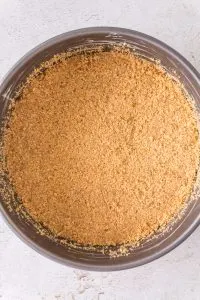 Preheat your oven and prepare the pan. Blend the dry ingredients and then add the butter, stirring until well distributed. Press the mixture evenly and firmly into the pan. Bake until lightly golden brown.
Step Two. Prepare the Pumpkin Pecan Cheesecake Filling.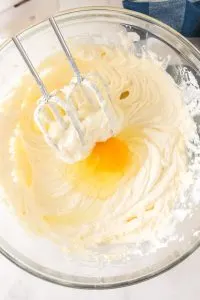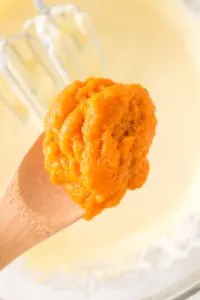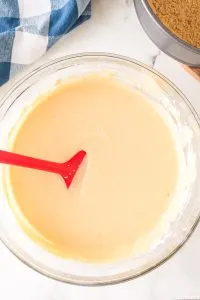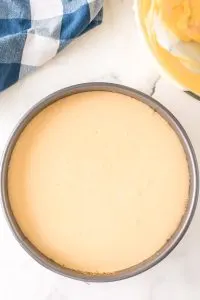 Mix the cream cheese, sugar, and vanilla extract together until smooth. Add the eggs one at a time. Do not overbeat. Add the pumpkin, cinnamon, nutmeg, and lemon juice. Pour the batter over the prepared crust.
Step Three. Bake the Pecan Pumpkin Cheesecake.
Bake and then let the cheesecake stand in the oven. Remove the cheesecake from the oven and gently run a knife around the outer edge to loosen it from the sides. Do not remove the sides of the pan yet. Do not remove the sides of the pan yet. Cool completely in the pan on a cooling rack and then cover. Carefully transfer cheesecake to the refrigerator and chill for 8 to 24 hours.
Run a warmed, dry knife around the sides again. Remove the sides of the pan and transfer the pecan pumpkin cheesecake to a serving plate.
Step Four. Make Praline Topping for Cheesecake
Bring the brown sugar, cream, and butter to a boil in a 1-quart saucepan over medium heat, stirring continuously. Boil, stirring occasionally for 1 minute; remove from heat. Gradually whisk in powdered sugar and vanilla until smooth. Let stand for 5 minutes, whisking occasionally. Use immediately. Praline will set up very quickly and will prevent you from working with it.
Garnish with whole pecans if desired.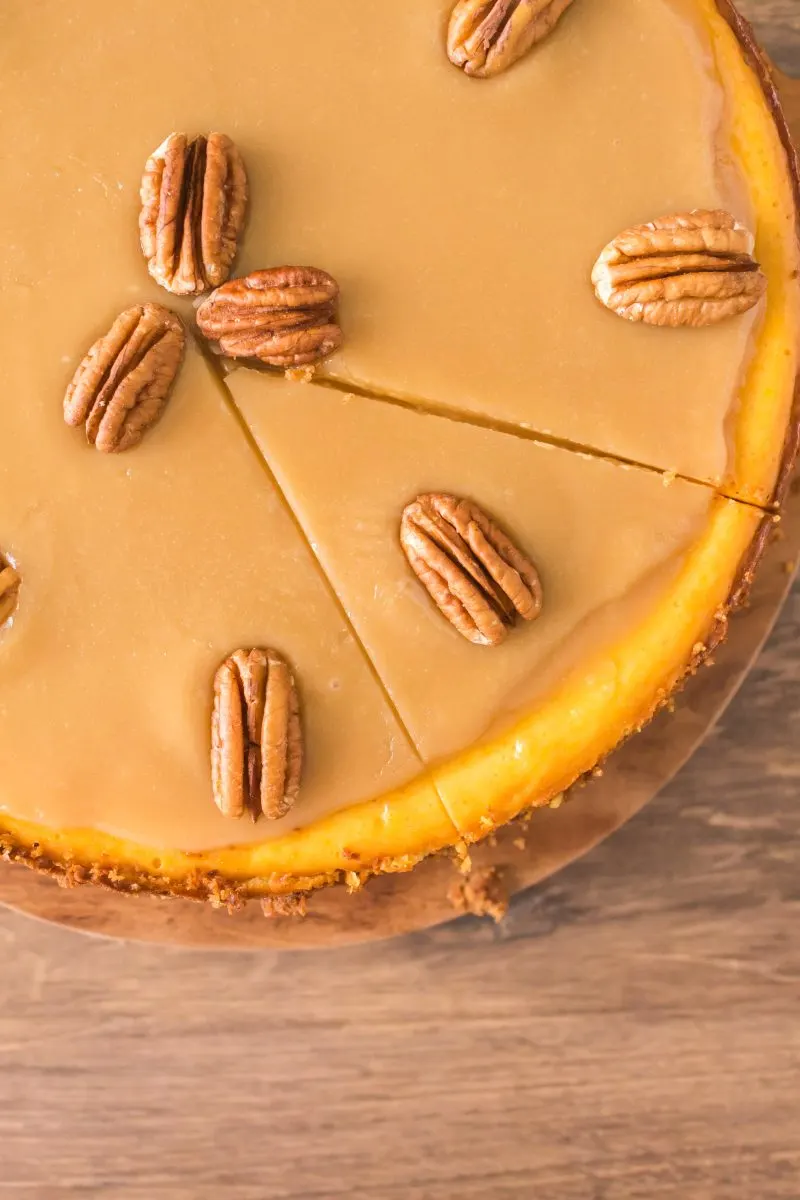 Frequently Asked Questions
Can I use canned pumpkin pie filling for the cheesecake?
No, pumpkin pie filling is already sweetened and spiced and will cause your pumpkin cheesecake filling to be overly sweet and the spice will be unbalanced.
How do I prevent cracks on the surface of the cheesecake?
Cooling the cheesecake slowly helps regulate the temperature and prevents those pesky cracks. If you do get cracks, the praline topping will cover them up.
Can I make the praline topping ahead of time?
No! The praline topping sets up very quickly, preventing you from pouring or smoothing it out.
Can I make pumpkin pecan cheesecake ahead of time?
Yes! The cheesecake can be made a day to two in advance and stored in the refrigerator. This cheesecake sets as it cools, so making it in advance will help you cut it into beautiful slices.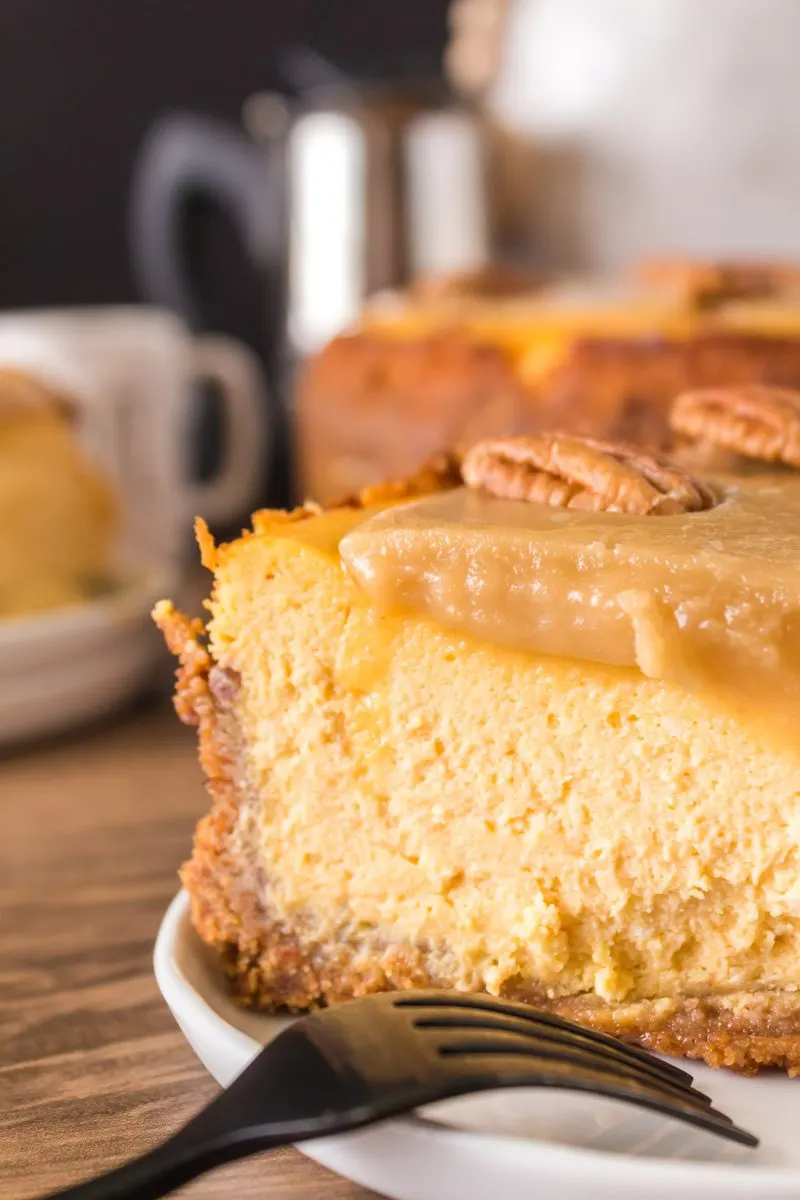 How do I know when the cheesecake is done baking?
The center should have a slight jiggle while the edges are set. It's all about that delicate balance. Don't worry if it seems a bit underdone; it'll firm up as it cools.
How to Store Pumpkin Pecan Cheesecake
Cheesecake can absorb other flavors, so make sure it's covered completely. Wrap the cheesecake gently with plastic wrap or place it in a covered container and store it.
Can I freeze Pumpkin Pecan Cheesecake?
Yes. Place each slice in an airtight container or wrap it in parchment paper like a gift, using tape to seal the edges. Freeze a whole cheesecake in an airtight container. Thaw in the refrigerator. A single slice can be thawed in your lunch bag.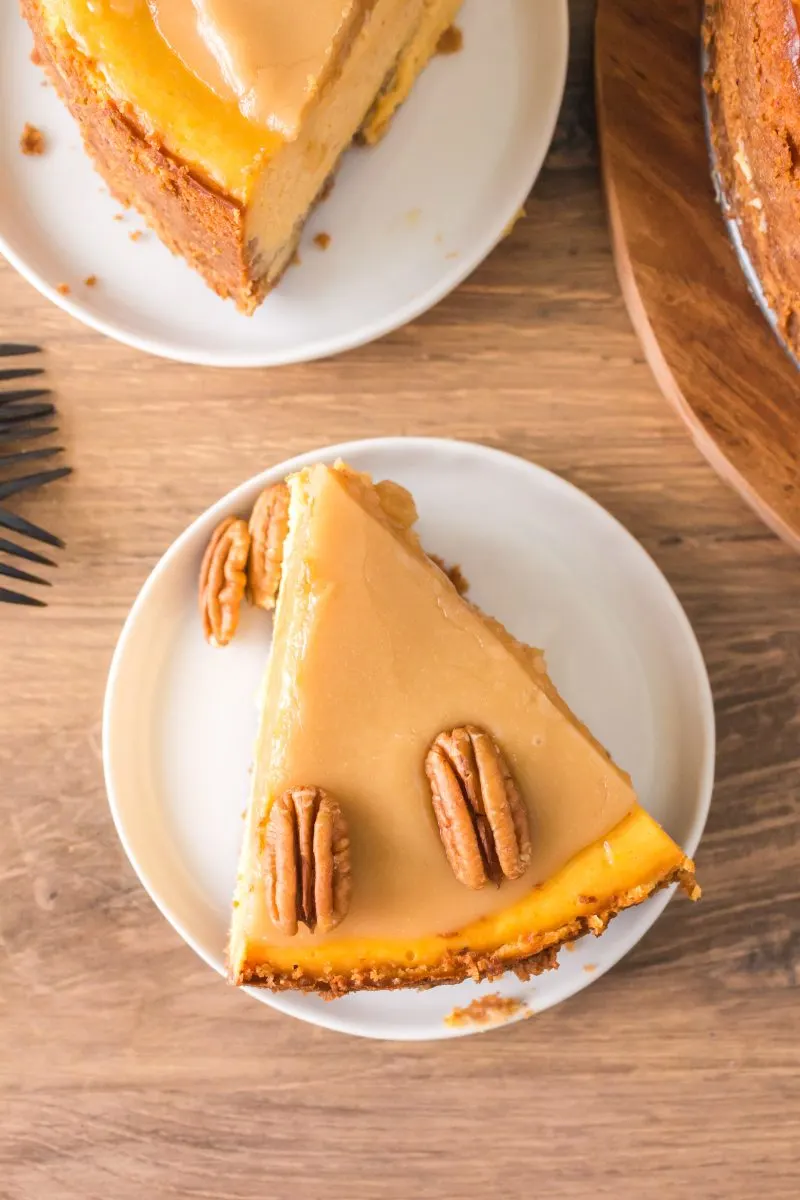 Substitutions and Variations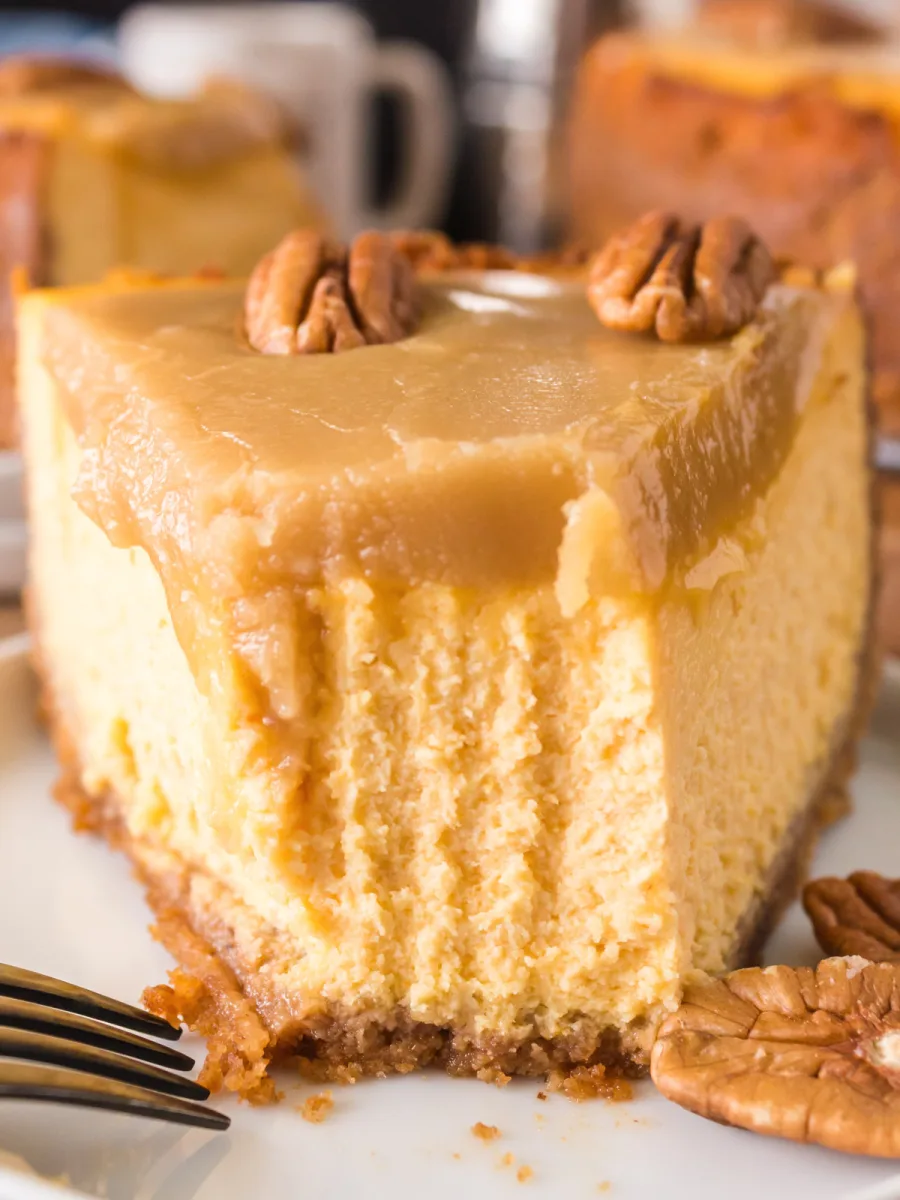 Hostess Tips
Plan Ahead: Set aside a little extra time. While this recipe isn't difficult to make, following the instructions are important and worth every minute.
Crunchy Crust is Key: For that delectable graham cracker crust, make sure your crumbs are finely ground and well combined with melted butter. We use a food processor the grind them finely and evenly. Press the mixture firmly into the pan–we want a nice, sturdy base! A graham cracker crust can make or break a dessert. This homemade version is so much better than store-bought.
Soften Cream Cheese Right: Softened cream cheese is your ticket to a creamy filling. Take it out of the fridge beforehand, or you can even microwave it on low in short bursts. We're going for smooth, not melty.
Slow and Steady Mixing: Go easy on the speed when blending the cheesecake filling. Overmixing can introduce too much air, leading to cracks. A smooth, gentle blend is the secret here.
Patience: Once it's out of the oven, don't rush. Let your cheesecake cool completely at room temperature and then chill for at least 8 hours in the refrigerator. A sudden temperature change can cause cracks; it needs time to set and let those flavors mingle.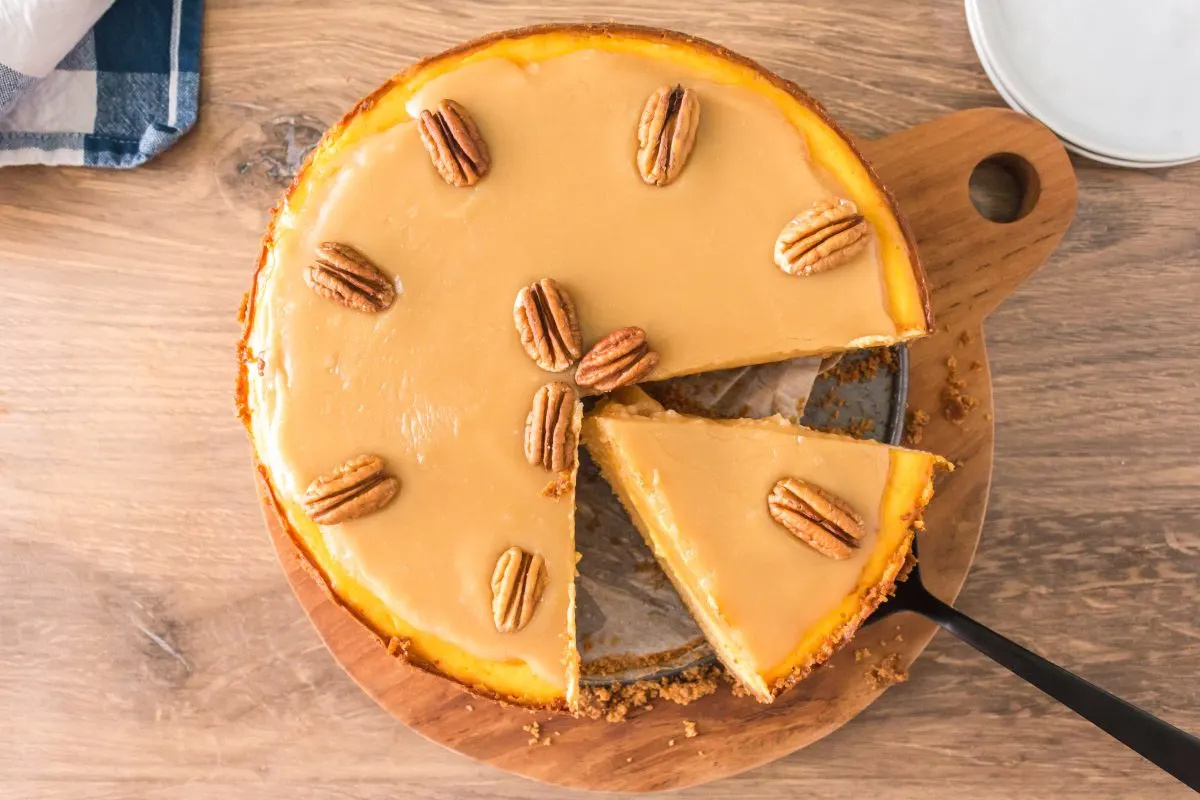 Pristine Praline: When making the praline topping, keep a watchful eye. The sugar can go from golden to burnt in the blink of an eye.
Slice with Precision: I line my springform pan with a fitted piece of parchment paper. Also, I keep the bottom of the pan under the cheesecake and serve right from it. It can be difficult to remove without cracking or breaking the cheesecake.
When slicing, use a sharp knife and clean it between each cut. A warm knife can help you get those perfect, clean edges. Lifting it with a pie server couldn't be easier.
More Amazing Pumpkin Recipes
If you tried this delicious recipe, don't forget to rate it and leave me a comment telling me what you think. I love hearing from you!
What are your family holidays like? Does everyone bring a dish? Do you have a favorite dessert? I'd love it if you would share the recipe!
Want more delicious recipes? Follow Hostess At Heart on Pinterest!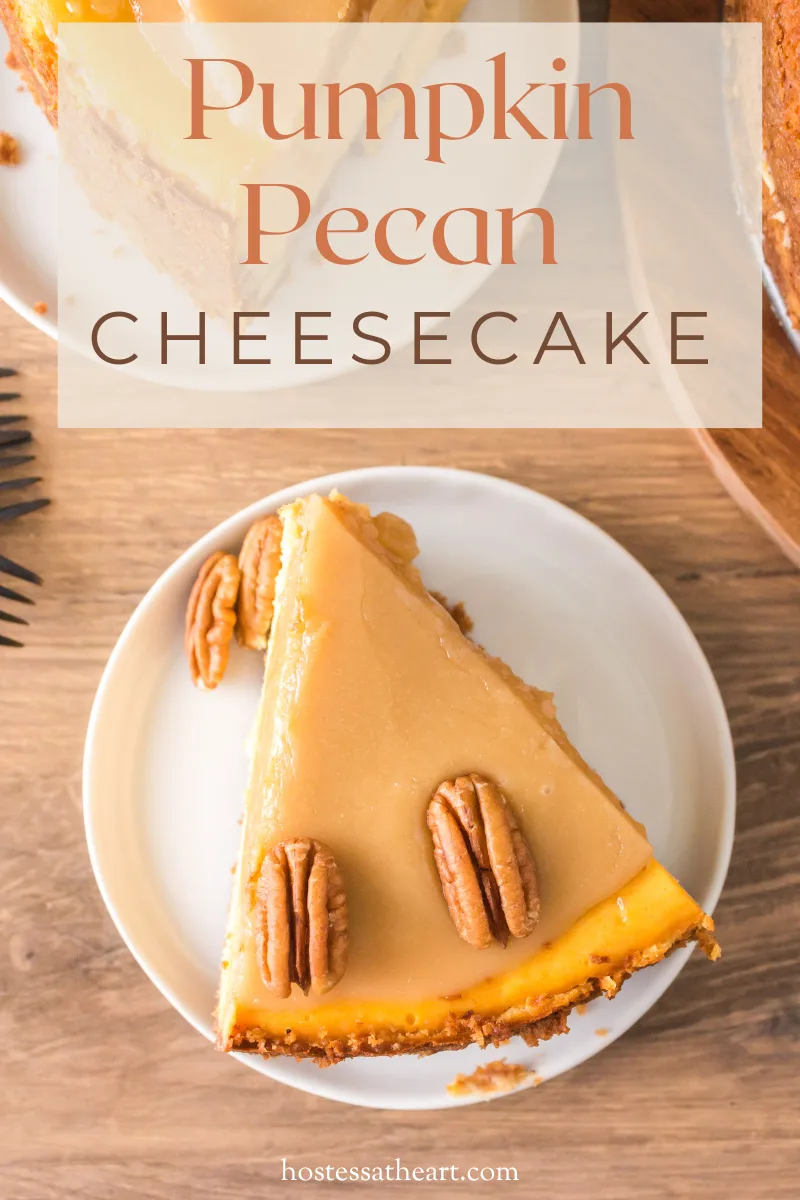 This recipe was originally published on November 25th, 2014, and has been updated with detailed instructions and new images. The recipe has not changed.