Cinnamon Sugar Soft Pretzel recipe is a made with a pretzel dough slightly sweetened with brown sugar and warm cinnamon and finished with a cinnamon drizzle. They're the perfect finger food!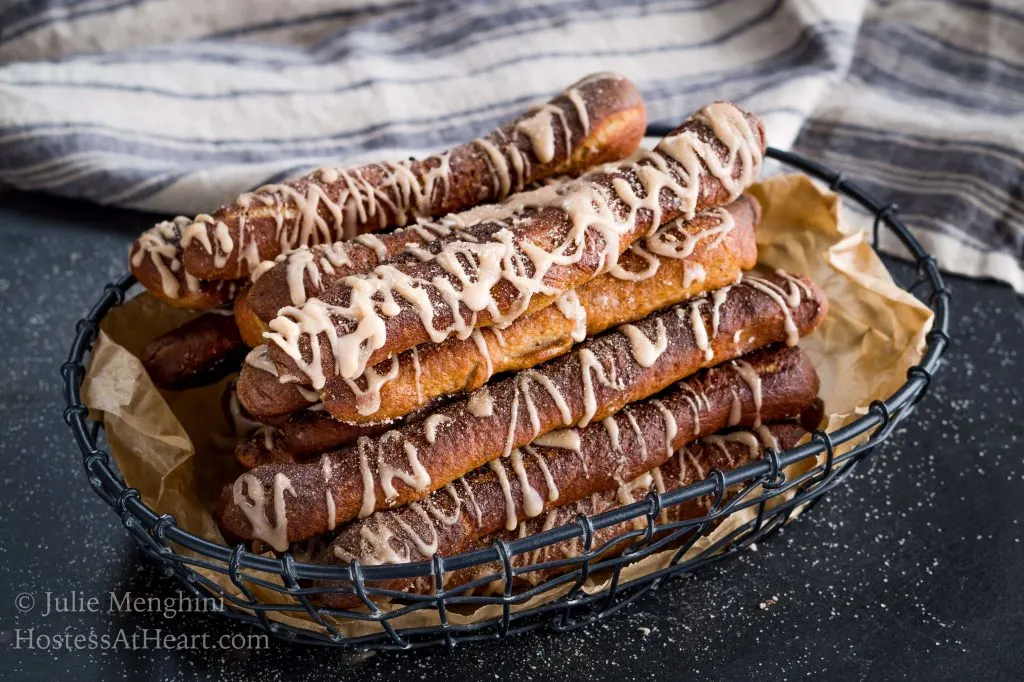 This Cinnamon Sugar Soft Pretzel recipe is the perfect finger food for your next gathering. Since I originally made them I've decided that they're even better if you don't do the baking soda dip before you bake them as a real pretzel requires.
As nicely as they originally turned out I have to be straight up with you. You can trust this recipe to be delicious!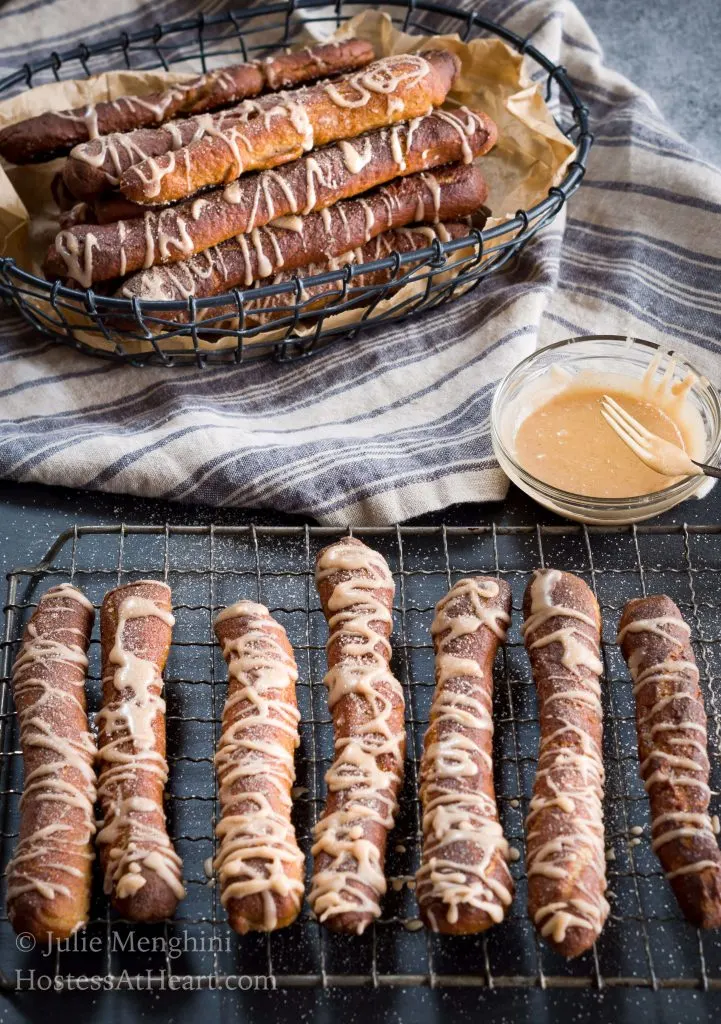 One of my very first experiences in the kitchen was making cinnamon toast. It was plain old toasted white bread buttered from edge to edge and then sprinkled generously with a mixture of cinnamon and sugar.
The whole thing melted together and in my opinion was the definition of ambrosia. I could make one heck of a piece of cinnamon toast!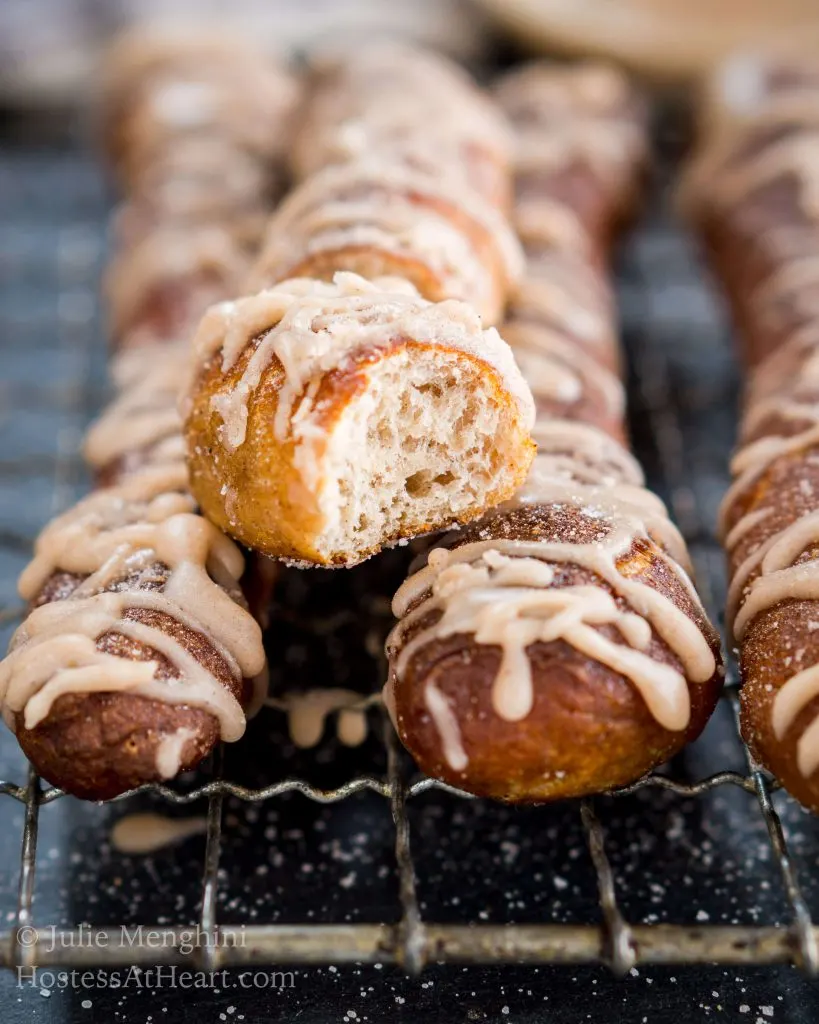 This month's Bread Bakers theme is pretzels, creative pretzels, traditional pretzels, bake the pretzels of your choice!
Our host is Stacy who is the mastermind behind Food Lust People Love Blog.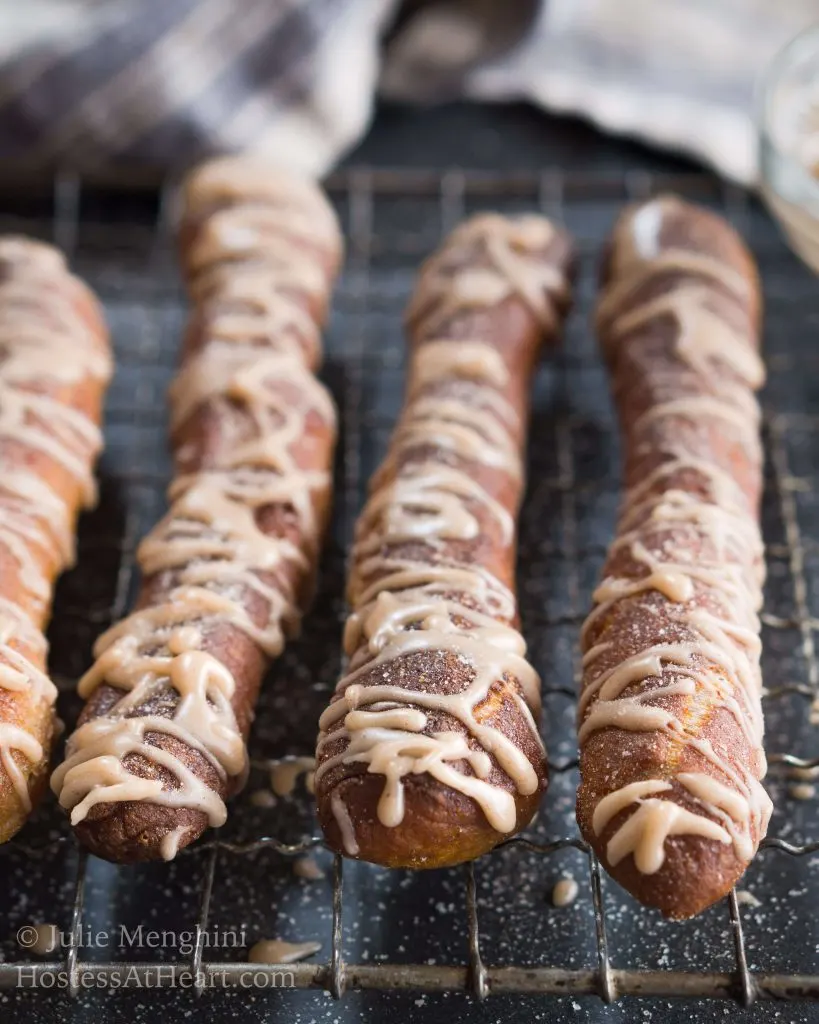 Don't have time to make it now?

Pin it

for later!
I've made pretzels a couple of times and love their salty briny exterior and soft interior but love this pretzel recipe without that briny dip.
The cinnamon added to the interior warmed up the flavor and the added sweetness of the cinnamon glaze and a cinnamon sugar dusting is a match made in cinnamon sugar heaven.
Pretzel sticks are so much easier to handle versus pretzels. Bites would be even easier. Skipping the briny dip make them super easy!
Now let me share what these other amazing bakers have done with this challenge.
#BreadBakers is a group of bread loving bakers who get together once a month to bake bread with a common ingredient or theme. Follow our Pinterest board right here. Links are also updated each month on this home page.
If you liked this recipe, here are a couple more that we love!