Easy Creamy Chicken Stew with Potatoes recipe is like a big ole hug from the inside out. It's comfort food without the extra fat and calories.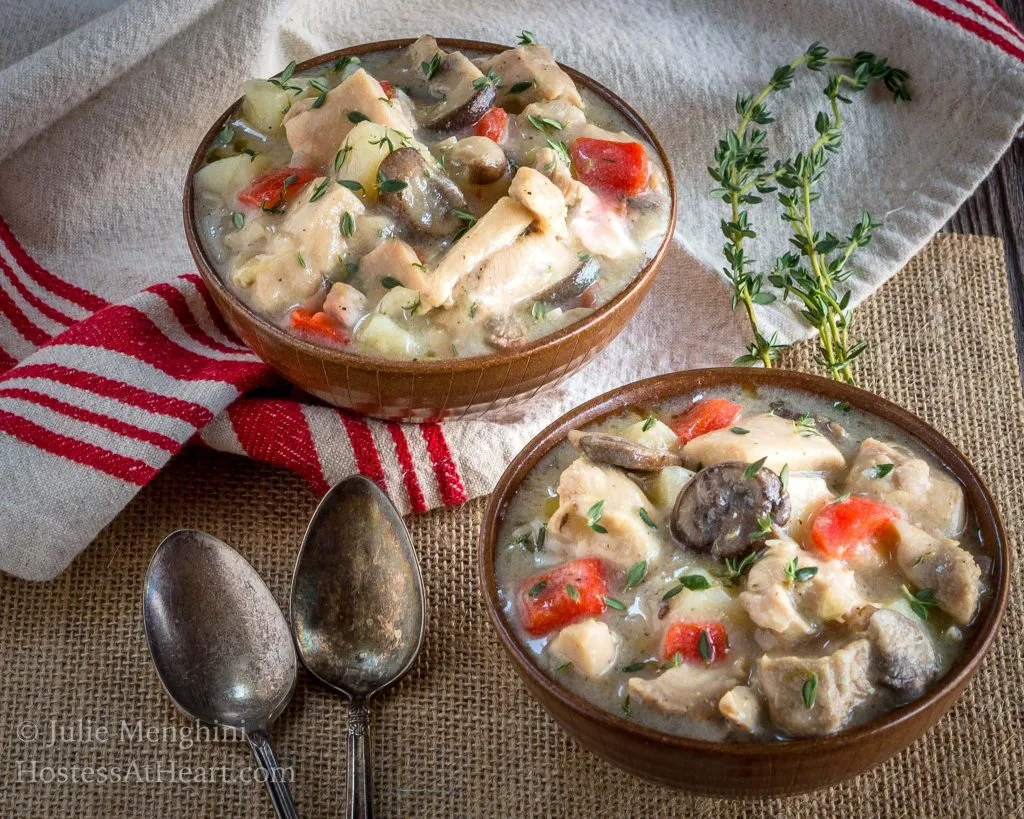 When it's cold outside we crave comfort food. Comfort food like this Easy Creamy Chicken Stew with Potatoes Recipe that can be made in a jiffy!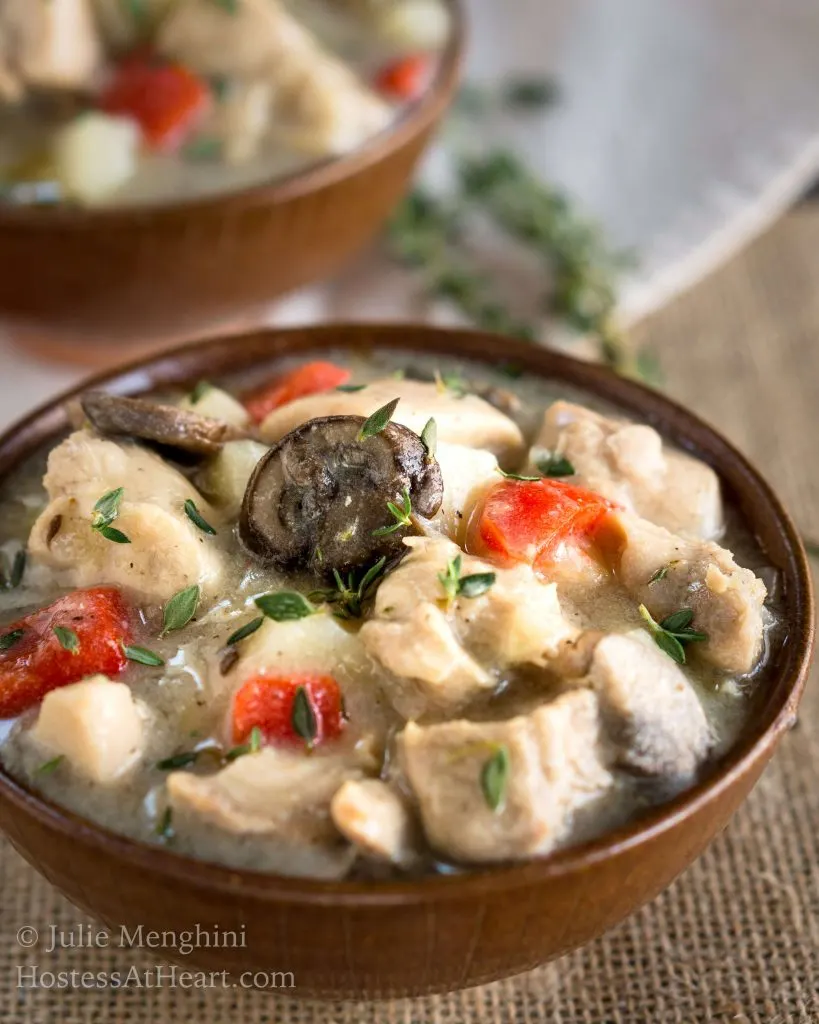 When my kids were younger we made a lot of dishes like this Creamy Chicken Stew with Potatoes.
They fondly called these dishes "Sip" which stood for "Sh*t in a pot".
It described a lot of my recipes from that time. No recipe and just using ingredients that I had on hand.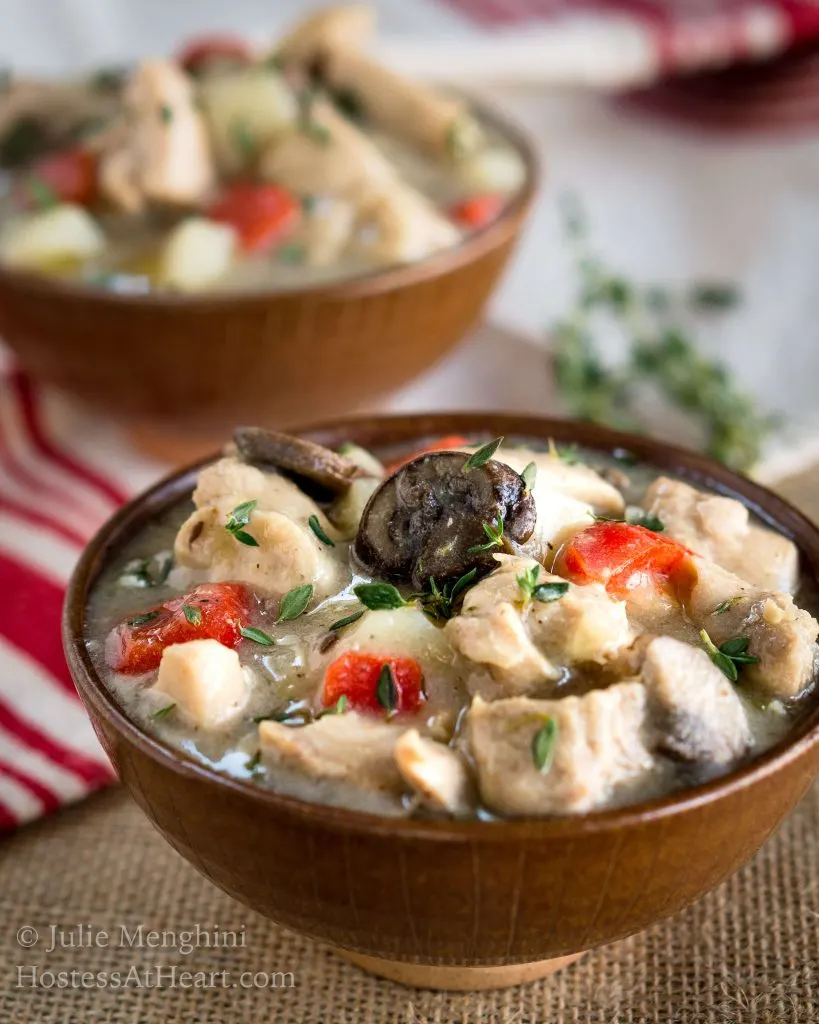 Those dishes were one of the reasons why I started my blog.
My daughter would ask how I'd made a certain dish that she'd grown up eating.
When I told her I just thrown this and that in a pan she got a little exasperated and asked why in the heck didn't I write these recipes down?
How in the heck was she supposed to make it?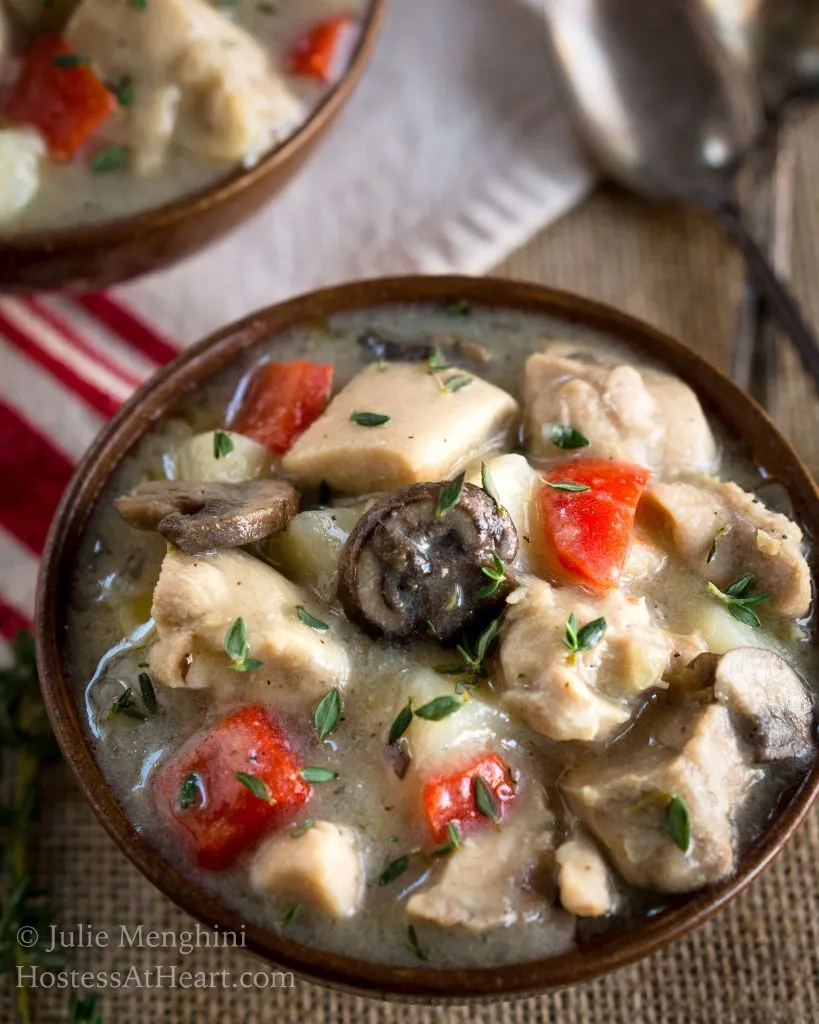 I had a similar experience with food that I fondly remember eating at my grandma Nanas house. I sure wish I had her sugar cookie recipe so I can relate.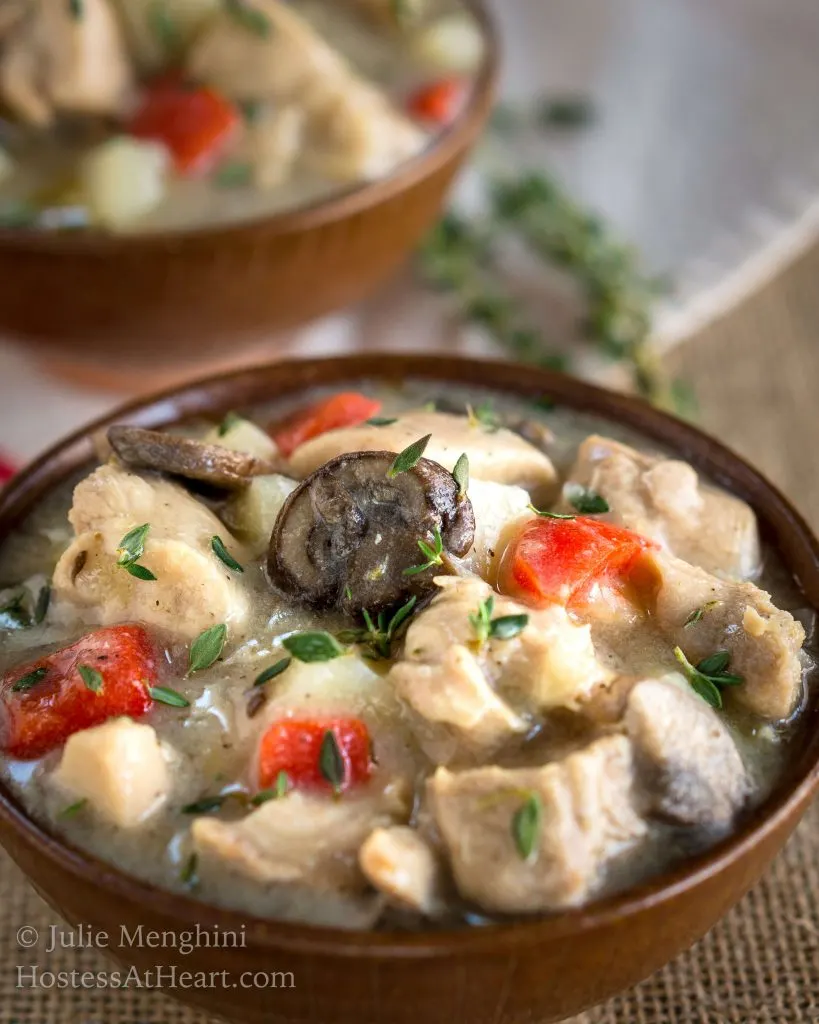 This Creamy Chicken Stew with Potatoes recipe is one of those recipes that was in my head and just came together. It turned out so good and perfect for so many reasons!
It's quick and easy to put together in one pot.
Uses everyday whole ingredients.
Low in fat and calories.
Budget friendly
Don't have time to make it now?

Pin it

for later!
You could definitely add the veggies of your choice but I didn't go crazy for a reason.
I wanted this dish quick and simple and of course, delicious! I hope you enjoy your own version of "SIP".
If you enjoyed our Chicken Stew here are a few more recipes you may like