This German Soft Pretzel recipe has that perfect pull when you bite into them and a soft and tender center. These pretzels are so good they don't even need a dipping sauce.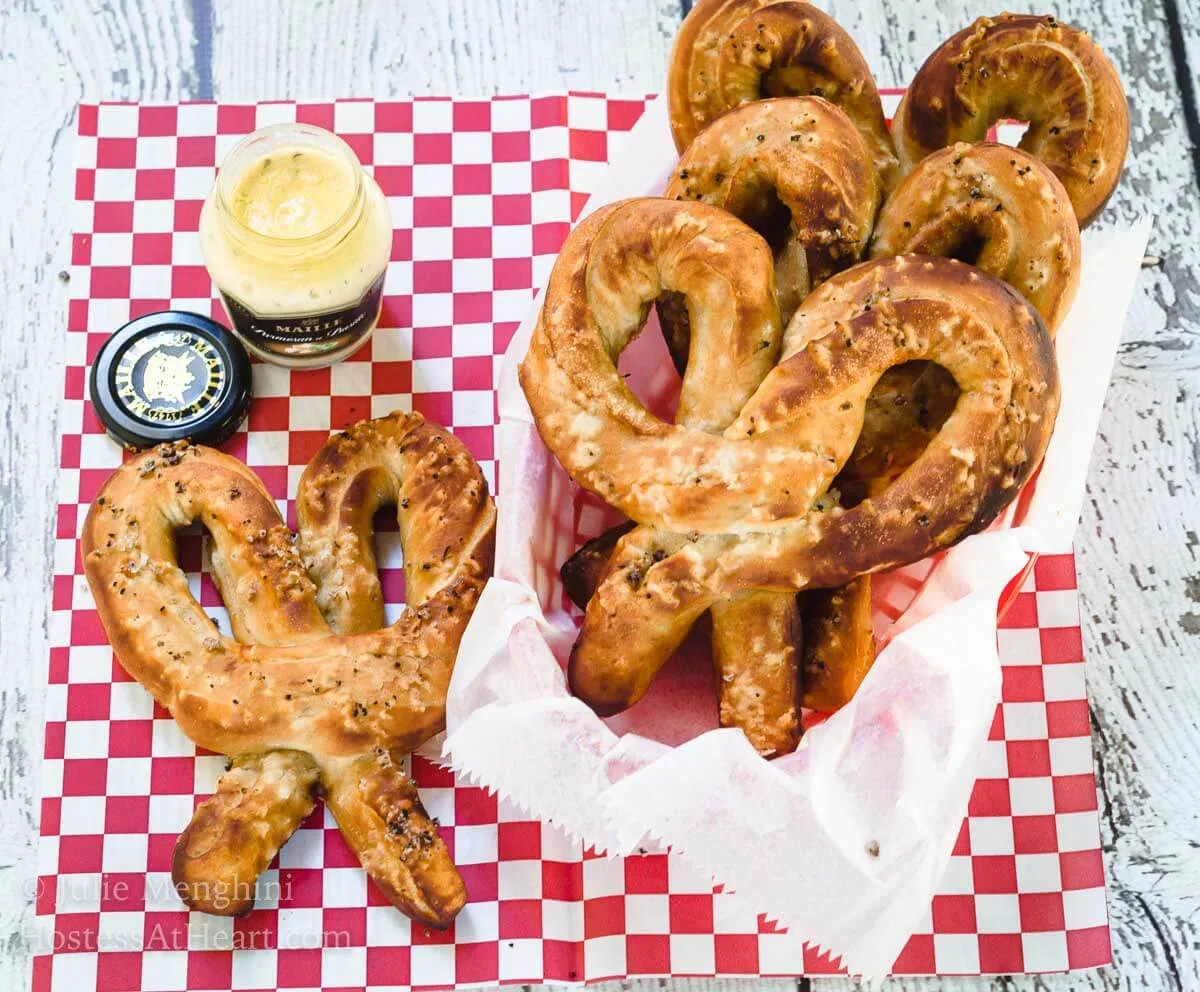 I've made pretzels several times, but this German Soft Pretzel recipe proved to be one of the easiest, best tasting and least messy.
They are perfect for this month's BreadBakers theme "International Breads" chosen by our host Wendy who is the creative genius behind A Day in the Life on the Farm. The only request was that we weren't supposed to pick a recipe from our own country.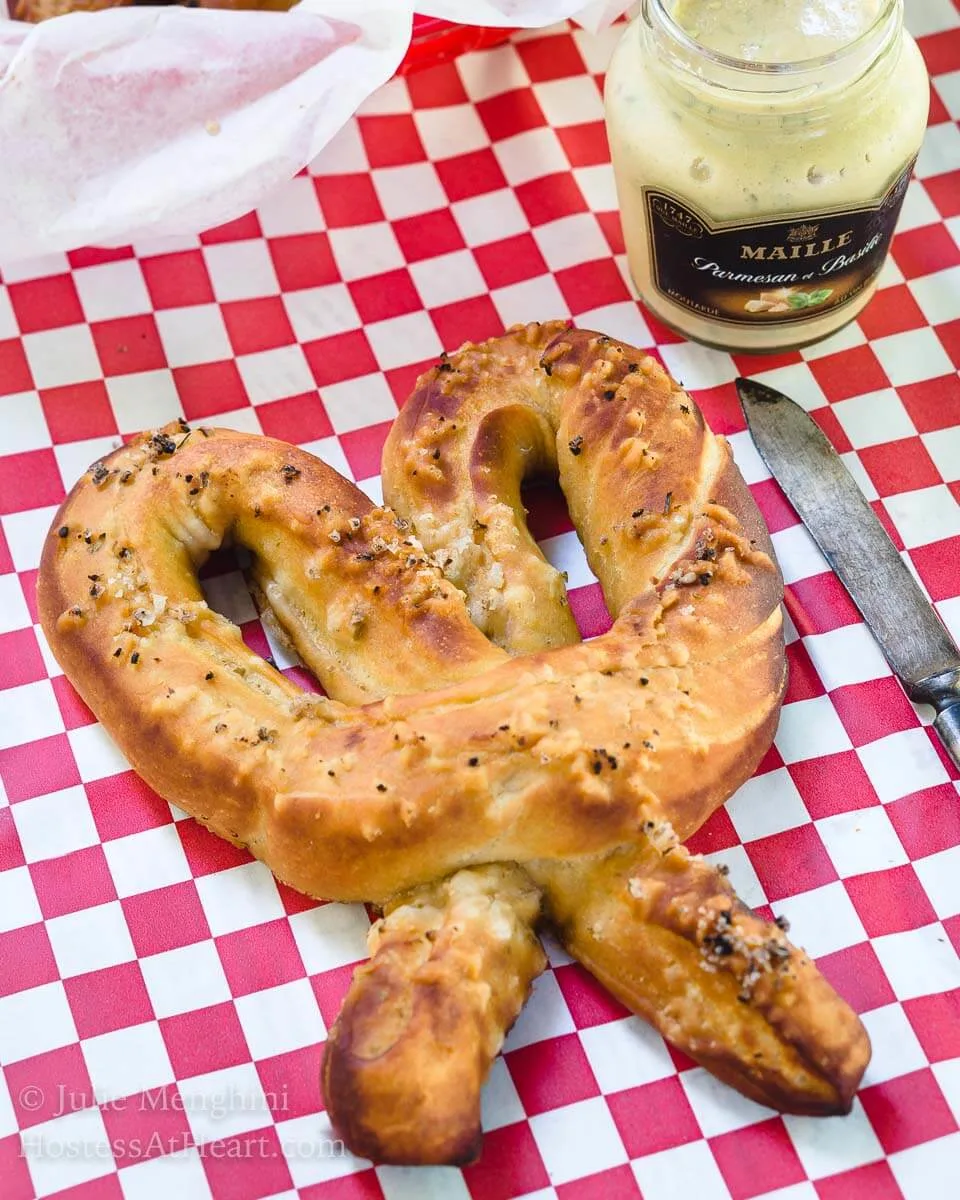 When you say International Bread, that gives you so many to choose from. I believe that every country has a bread recipe that they are known for.
I also believe that some breads are made in different countries with different names but are still very similar. For example flatbread.
Flatbread could be defined as an Italian Pizza Crust, a Greek Pita, or an Indian Lachha Paratha and much more. Most are a combination of flour, water and salt rolled into a flat dough. Some are unleavened but that's not always the case either. Perfectly clear right?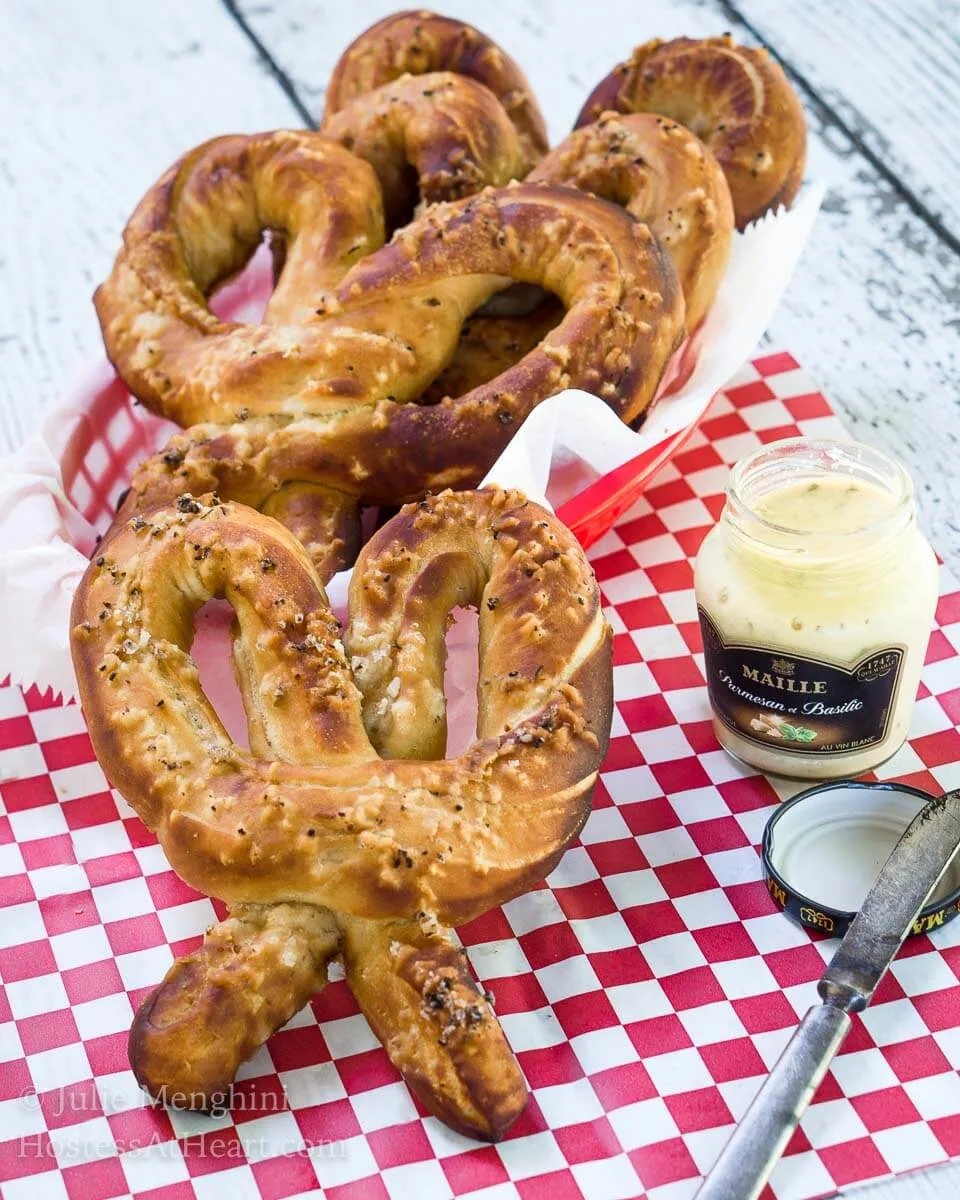 I didn't choose flatbread for this challenge. I chose a German Soft Pretzel Recipe also referred to as Laugenbrezel (Traditional German Pretzel).
My friend Google and I did some searching and found that somewhat true. There have been some variations but most of the pretzels still claim German heritage.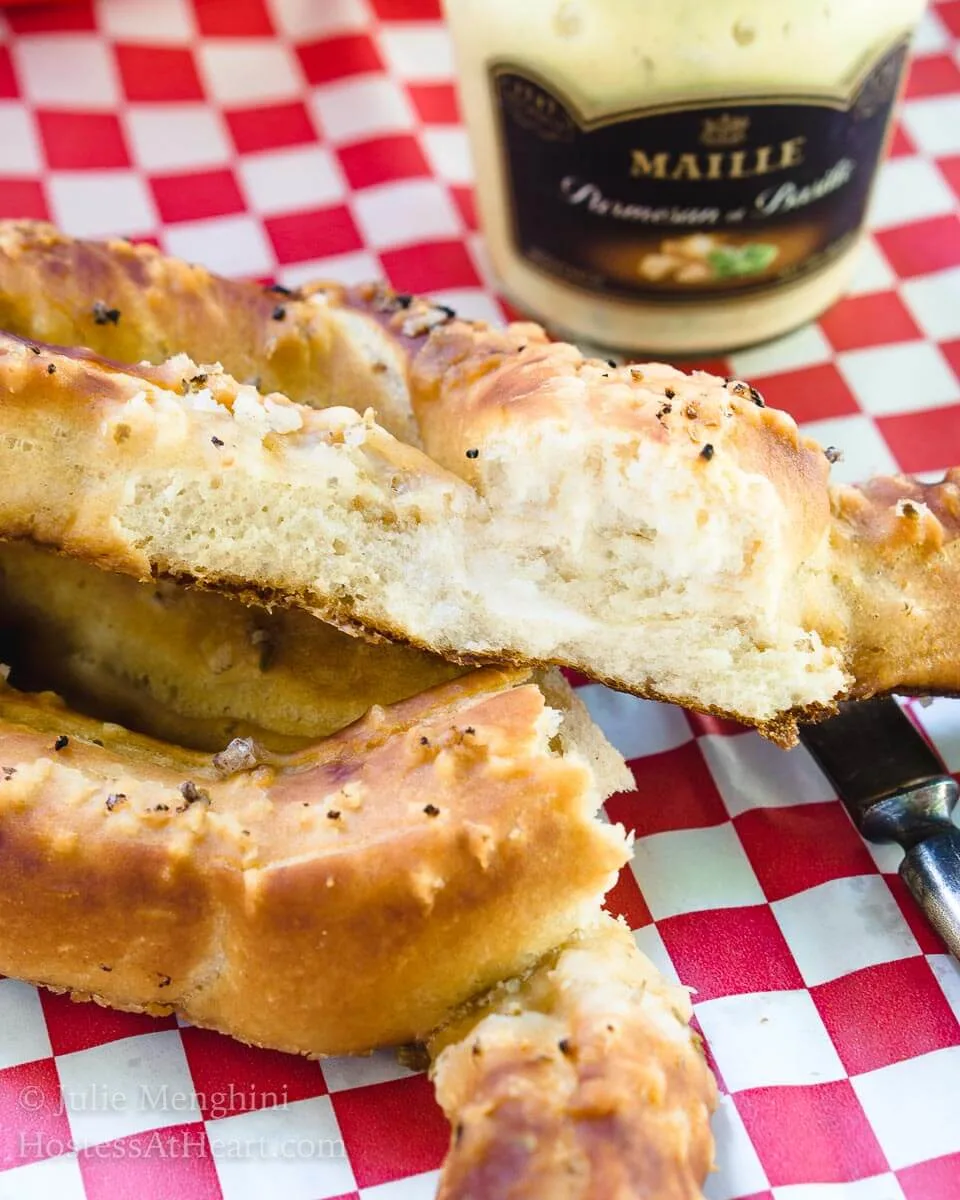 One thing I liked about this recipe is that it went much quicker than some pretzels that I've made. They can also be a huge mess with boiling and baking.
These pretzels are boiled at a much gentler boil and a quick bake time which really reduced the fuss and the mess.
They're perfect to eat as is but John liked his with some amazing French mustard my daughter brought us from France. I also used a garlic-parsley sea-salt that she also brought us from France.
Yep, I have a very generous daughter that is a talented little cook.
Don't have time to make it now?

Pin it

for later!
Just like our recipes, our BreadBakers group is a diverse group of bakers and I am really excited to see what everyone brought!
#BreadBakers is a group of bread loving bakers who get together once a month to bake bread with a common ingredient or theme. You can see all our of lovely bread by following our Pinterest board right here. Links are also updated after each event on the #BreadBakers home page.
We take turns hosting each month and choosing the theme/ingredient. If you are a food blogger and would like to join us, just send Stacy an email with your blog URL to [email protected].