Grilled Pork Tenderloin with Peach Rum Sauce sounds pretty decadent but is easy to prepare, perfect for entertaining and absolutely delicious to eat!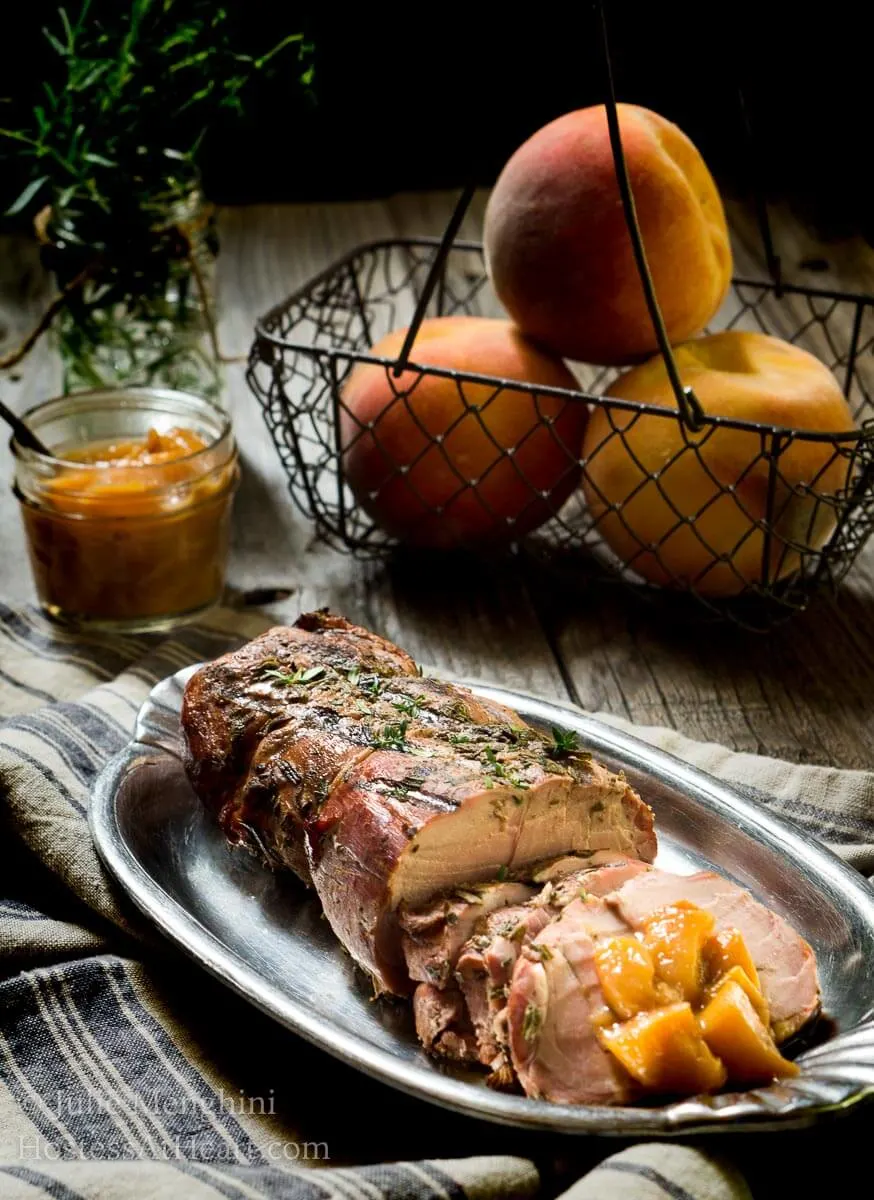 Grilled Pork Tenderloin with Peach Rum Sauce makes a perfect entertainment meal. It's impressive to look at but is so easy to make and absolutely delicious. It's tender with a beautiful herb crust and the peach rum sauce adds a nice slightly sweet contrast.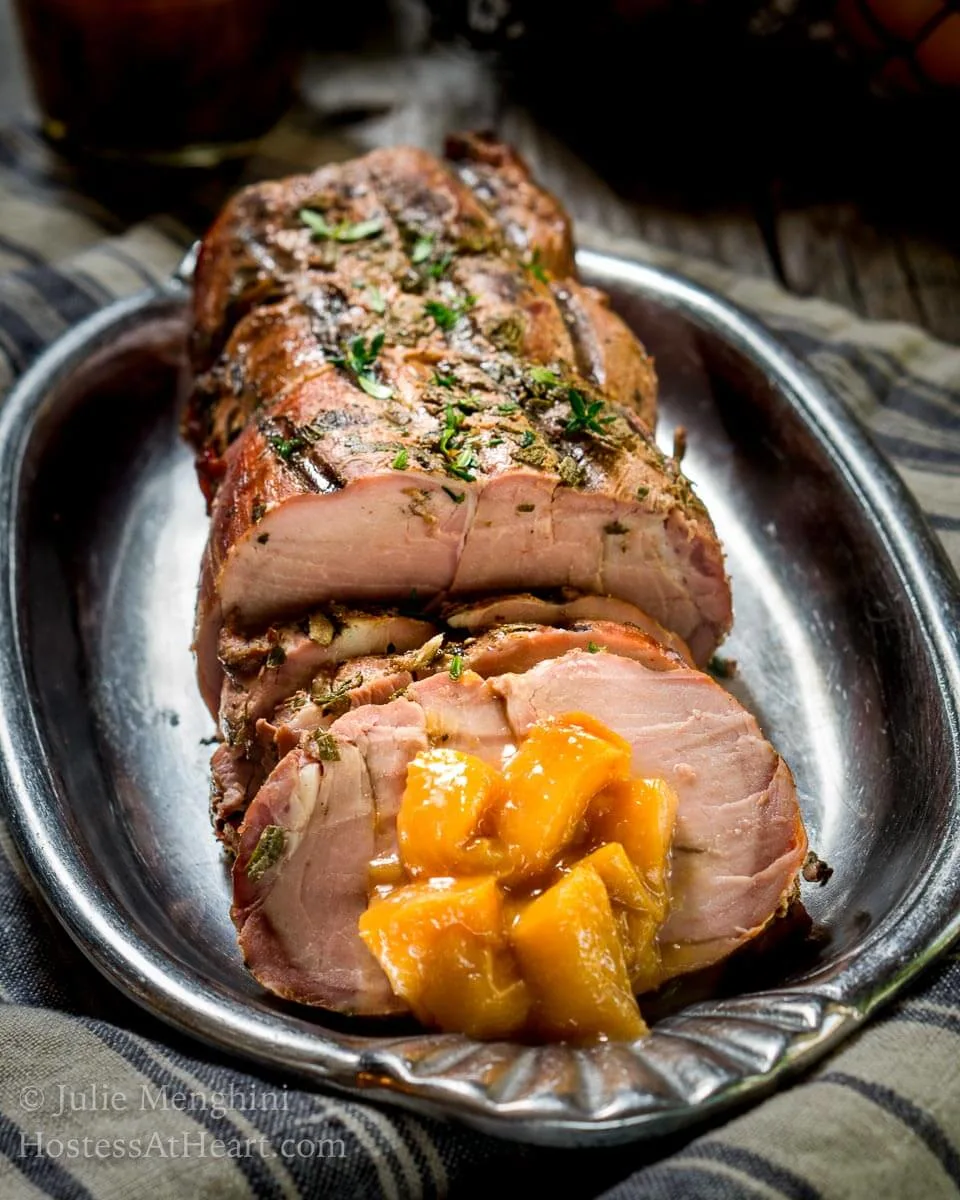 I know by now you think I've gone off the peach cliff. I admit that I'm slightly (understatement) obsessed with them this year. I prefer the Colorado peaches. My grocer has had them for $1.00 a pound which is a good thing because one peach can weigh in at a pound. For this entire tenderloin, I used two peaches!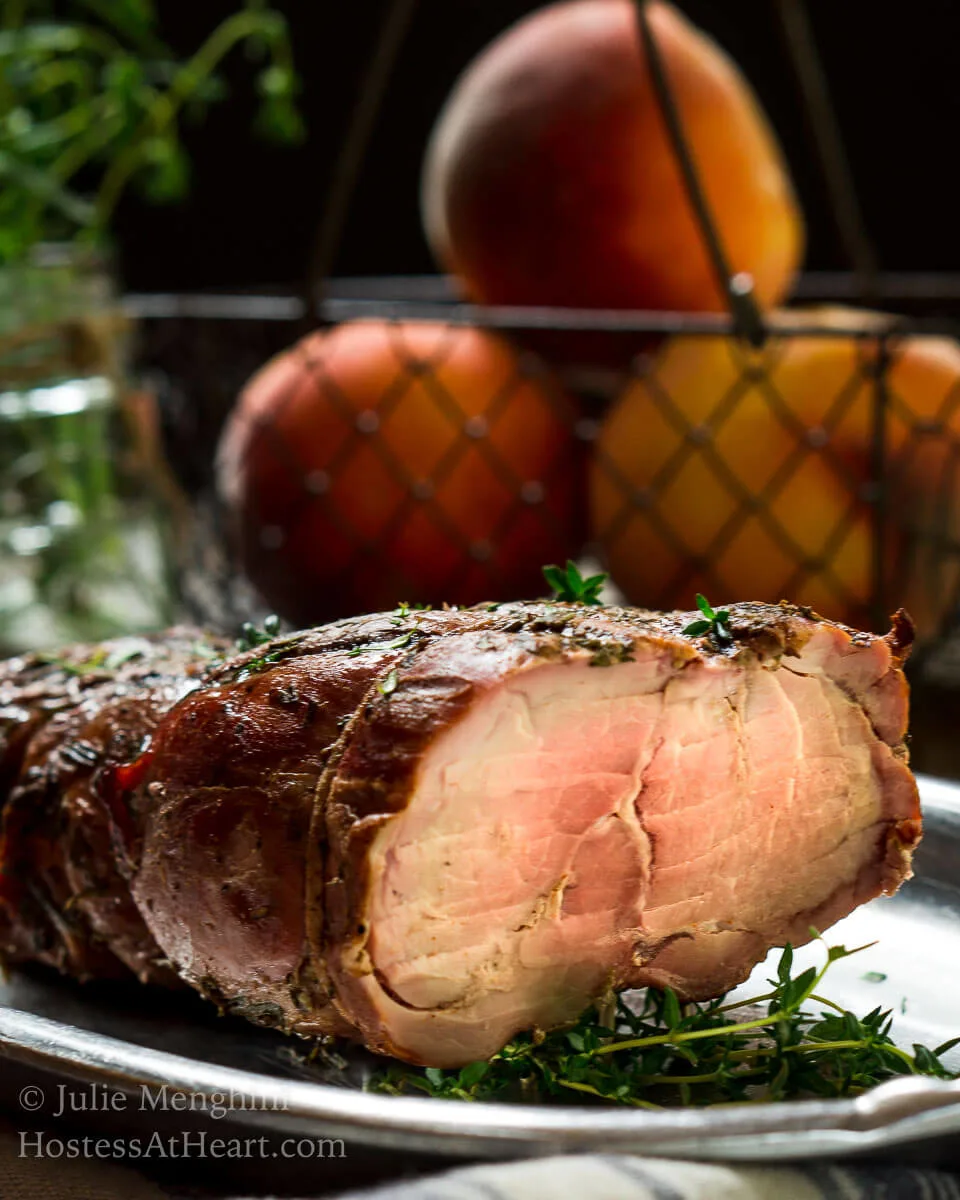 Summer will soon be behind us and like you are probably wondering where it went. Usually, John and I like entertaining or just grilling and hanging out on Saturday nights. We haven't done that hardly at all this year so when I told John I wanted to make this recipe he thought it was the perfect excuse to just grill and hang out.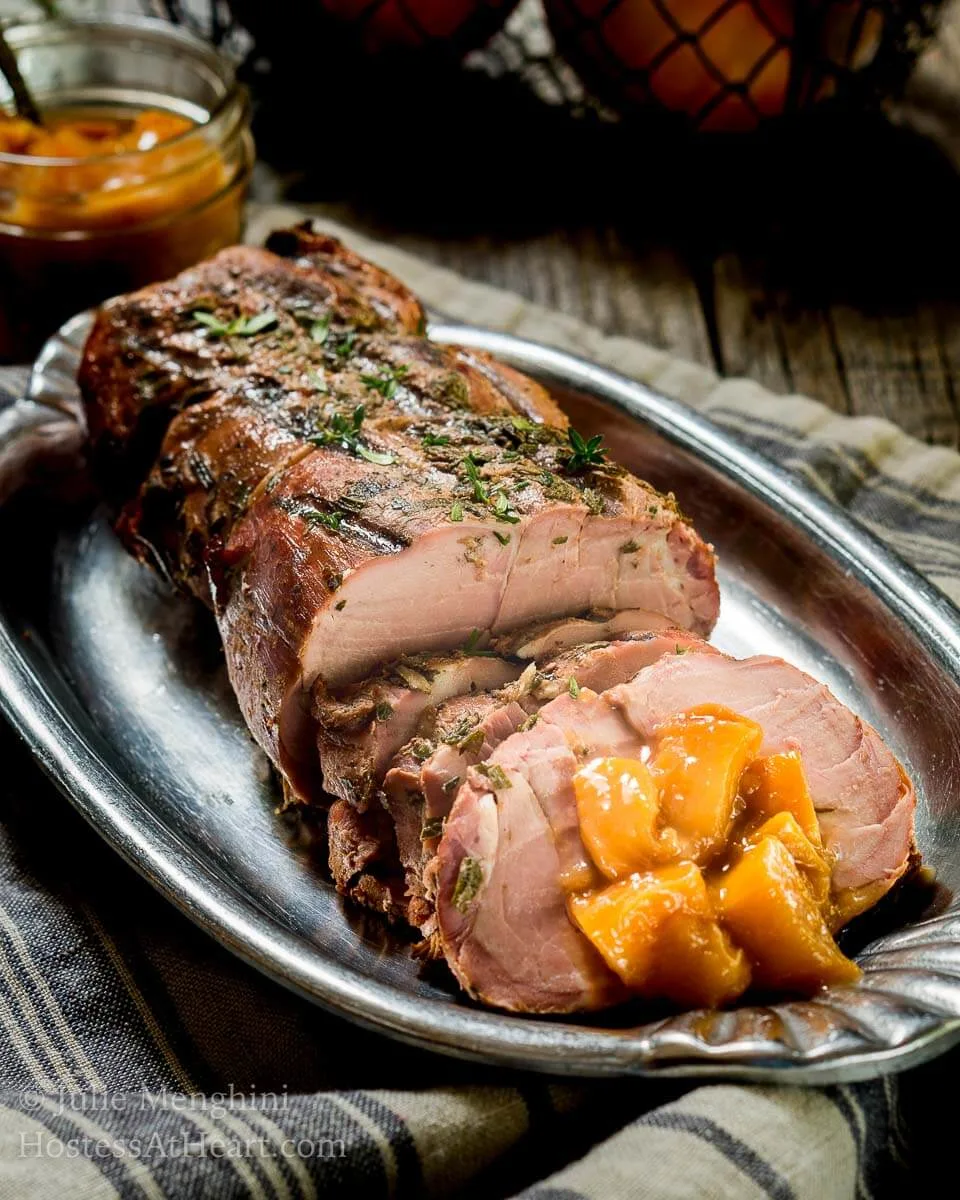 This recipe turned out to be the perfect no fuss way to spend our evening which will make it perfect for entertaining. We actually get two tenderloins and tie them together. I just drizzled olive oil on it and slathered my herbs over it. I wrapped it in plastic wrap and stuck it in the refrigerator until my grill master was ready for it.
Don't have time to make it now?

Pin it

for later!
This was the perfect meal to just hang out and enjoy our evening to with a nice glass of white wine. You may need an appetizer while this cooks. Dan at Platter Talk's Asian Shripe with Mango & Peach Chutney would be perfect and Sandra at The Foodie Affair has a Low Carb No Bake Cream Pie topped with Peaches and Michaela at An Affair From the Heart made some Apple Dumplings with Spiced Rum-Caramel Sauce that would both be an amazing finish to this meal!
If you are looking for a couple more recipes to use those peaches, here are a few of my favorites!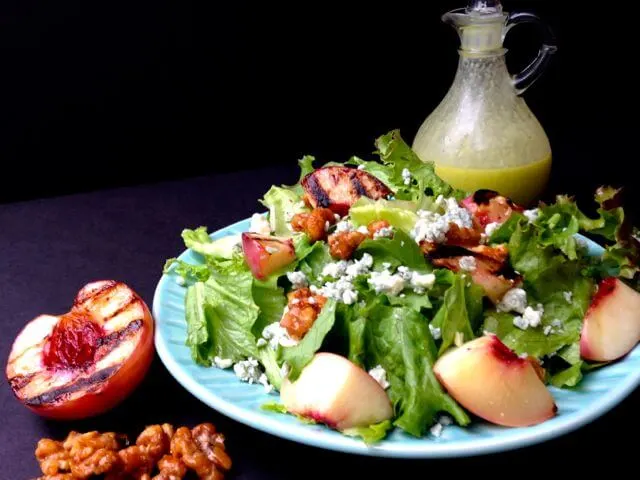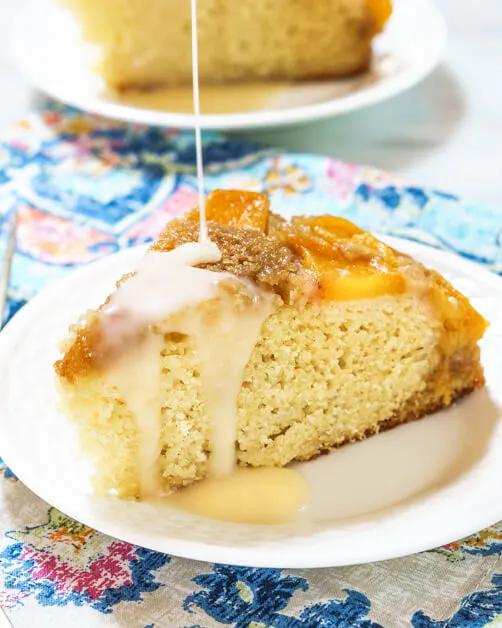 Let's keep in touch! You can find me on Pinterest, Instagram, Facebook, Twitter, and YouTube! Better yet, enter your email address in the box below and never miss a recipe!
Did you want to pin it?