This fresh Grilled Peach Salad with Honey-Jalapeno Dressing is an easy salad that is naturally sweet with a backend kick.
This has been the best year for peaches. They are so sweet and juicy, and plentiful! I just can't get enough of them and I hope you're like me and savoring them while you can. Enjoying them in this Grilled Peach Salad is one of my favorite ways!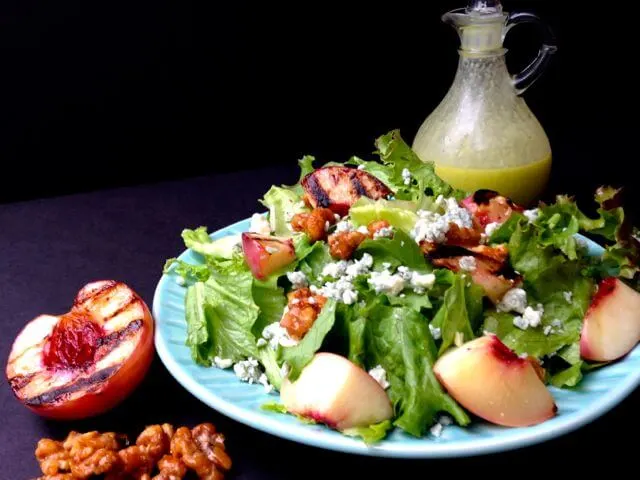 When I told you about the Strawberry Spinach salad a few weeks ago, I told you about being a strawberry snob. I guess I am just a big ole salad snob. I say that because one of my biggest pet peeves is when you go to a restaurant, and they serve you a salad where the greens are too big to eat or they've given you the big yellow chunk from the center of a head of lettuce. Really? Who wants that?
Tearing or cutting greens into bite-sized pieces look better and make it easier to eat. You can make this salad with the greens you prefer, but I choose greens with a bit of structure that can hold the weight of the peaches. A strong cheese balances out the sweetness of the peaches. I used a crumbled gorgonzola. A blue cheese would be delicious too. The Honey-Jalapeno dressing starts out sweet and ends with a hint of heat. I just love that. It's that oooh moment that makes this Grilled Peach salad anything but ordinary.
John and I ate this salad with a couple slices of crusty bread that I'd brushed with olive oil and rubbed with a fresh garlic clove. I put the bread on the grill right before my peaches were finished.
Don't have time to make it now?

Pin it

for later!
If you're looking for a couple more amazing salads, check these out!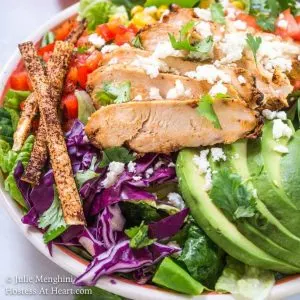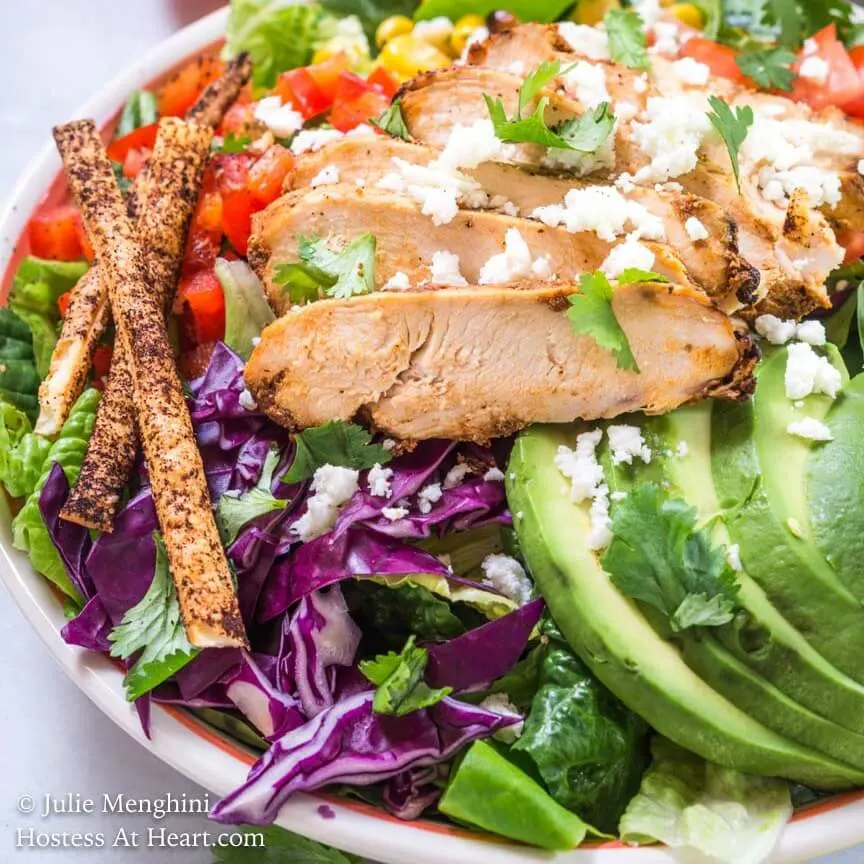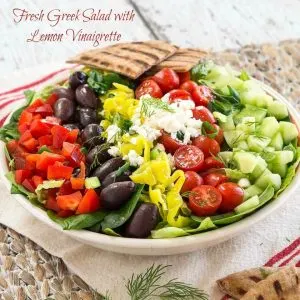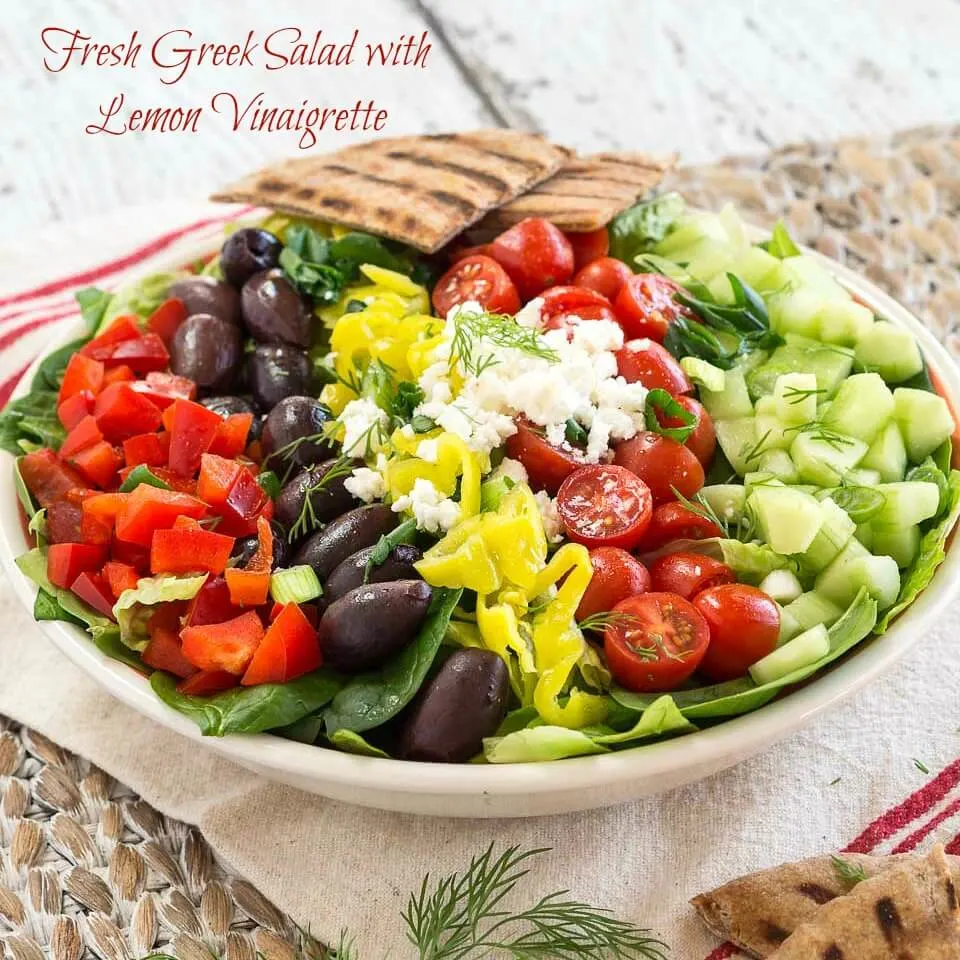 Let's keep in touch! You can find me on Pinterest, Instagram, Facebook, Twitter, and YouTube! Better yet, enter your email address in the box below and never miss a recipe!
Article updated 4/20/16