Celebrate the Halloween season with just the right touch of zany fun and deliciousness. Choose and make any of these Halloween Rice Krispie Treats Recipes to impress even your own kids.
Why You'll Love These Halloween Rice Krispie Treats Recipes
Easy! We all know making rice Krispie treats is incredibly easy. Dressing up your treats with fun Halloween decorations capitalizes on that momentum with an easy way to make someone's day.
Impressive. Choose from any of these recipes to put a smile on the face of every single guest. These Halloween Rice Krispie Treats all look amazing and have the incredible crunchy flavor we all know and love.
Customizable. Use the ideas found in these posts to customize your treats for any holiday! Make red monsters with heart sprinkles for Valentine's Day, for instance. The possibilities are endless.
Start with the best Rice Krispie Recipe
Every Rice Krispie treat that we make starts with this Rice Krispie Recipe. This recipe for Rice Krispie Treats makes soft and chewy treats that are ooey gooey delicious.
Monster Halloween Rice Krispies
It should come as no surprise that the biggest category of Rice Krispies Halloween Treats is monsters. These monsters come in all shapes and sizes, ranging from cute to spooky, and guarantee grins.
Eyeball Rice Krispies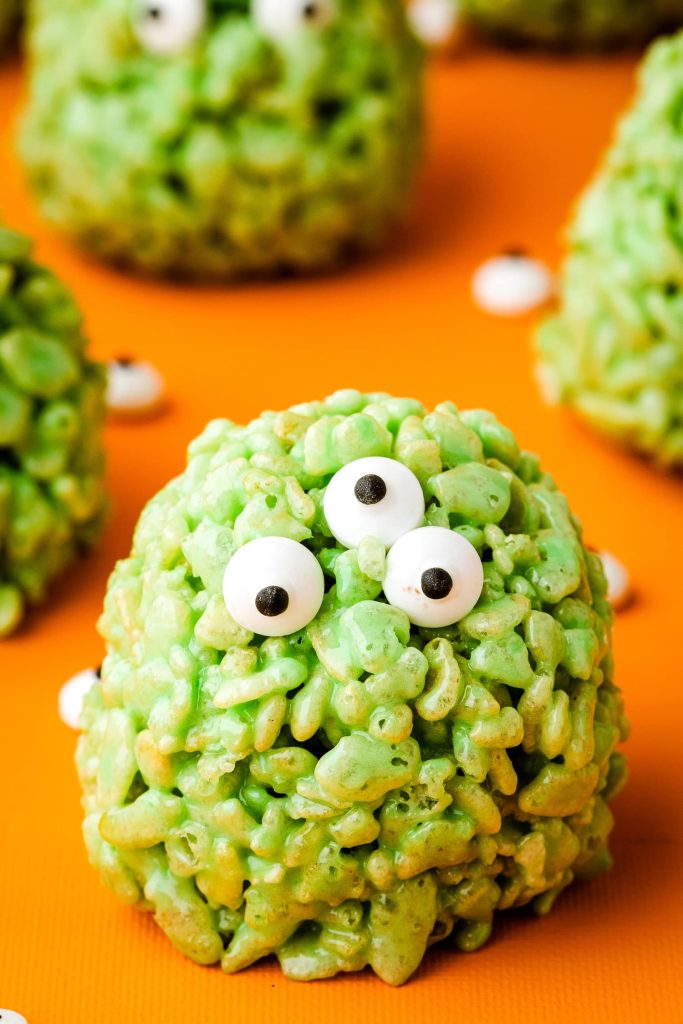 Flavored Halloween Rice Krispies Recipes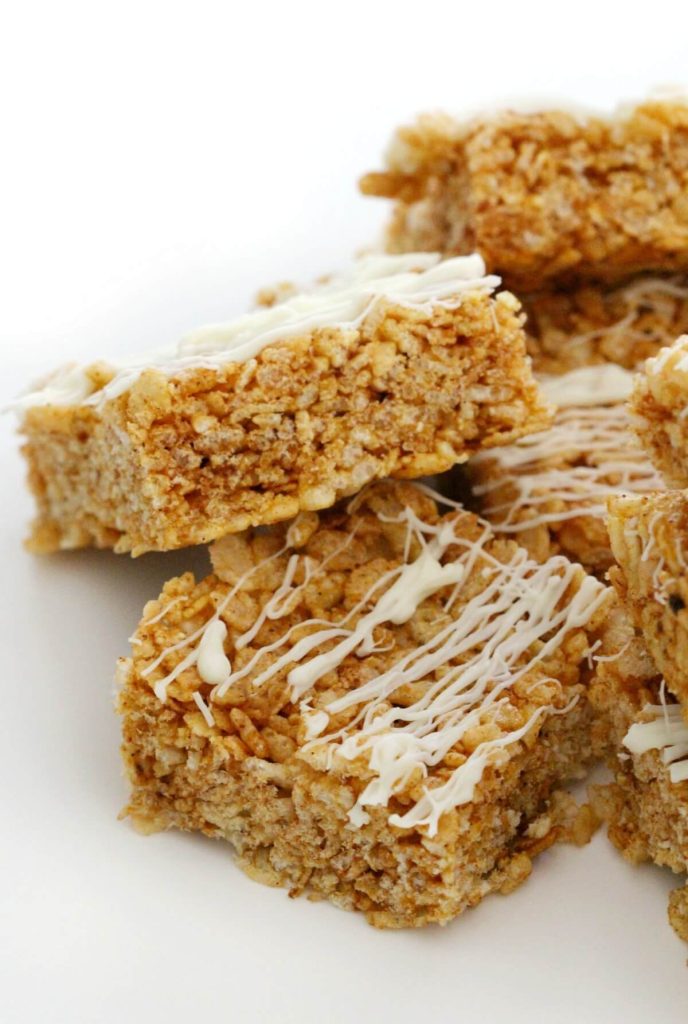 When you want unique rice krispie treats, add a fun flavor! These all scream Fall and work perfectly for Halloween.
Sprinkles or Candy Enhanced Halloween Rice Krispie Treats
If monsters aren't your thing, make one of these recipes dressed up with sprinkles, food coloring, or candy bars. These ideas are especially easy to adapt for other holidays or use up extra holiday candy.
Rice Krispies Halloween Treats with Fun Shapes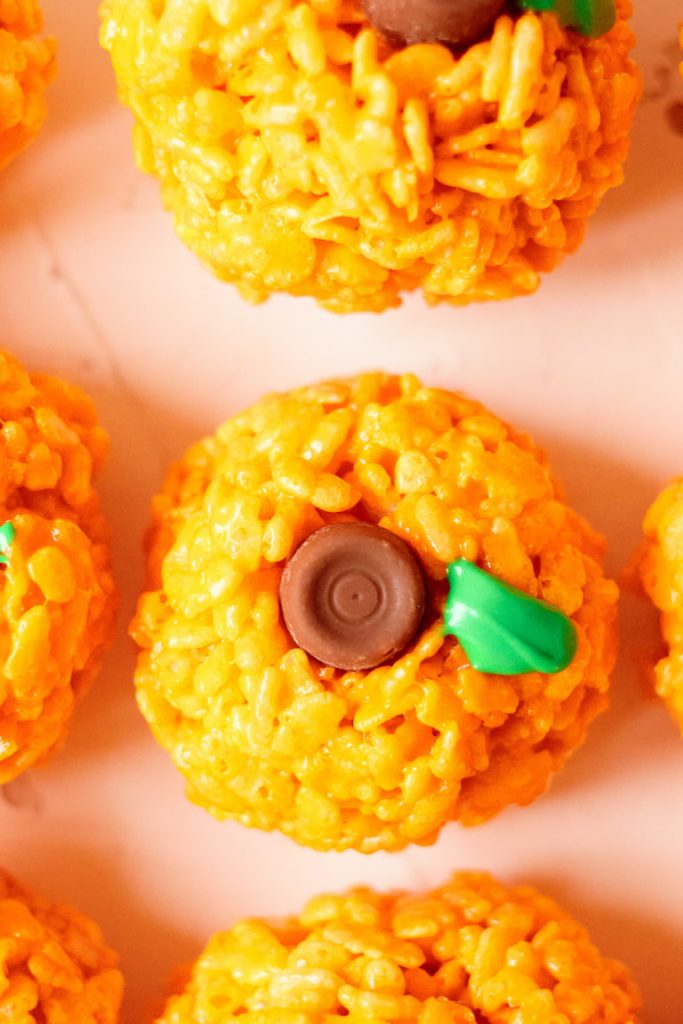 Making your treats into shapes is a great way to change things up and celebrate the season without getting ghoulish! Everyone loves the candy corn look, and pumpkins are always a hit.