This Fresh Greek Salad with Lemon Vinaigrette has a ton of flavors and textures and it tastes nice and bright from the lemon vinaigrette.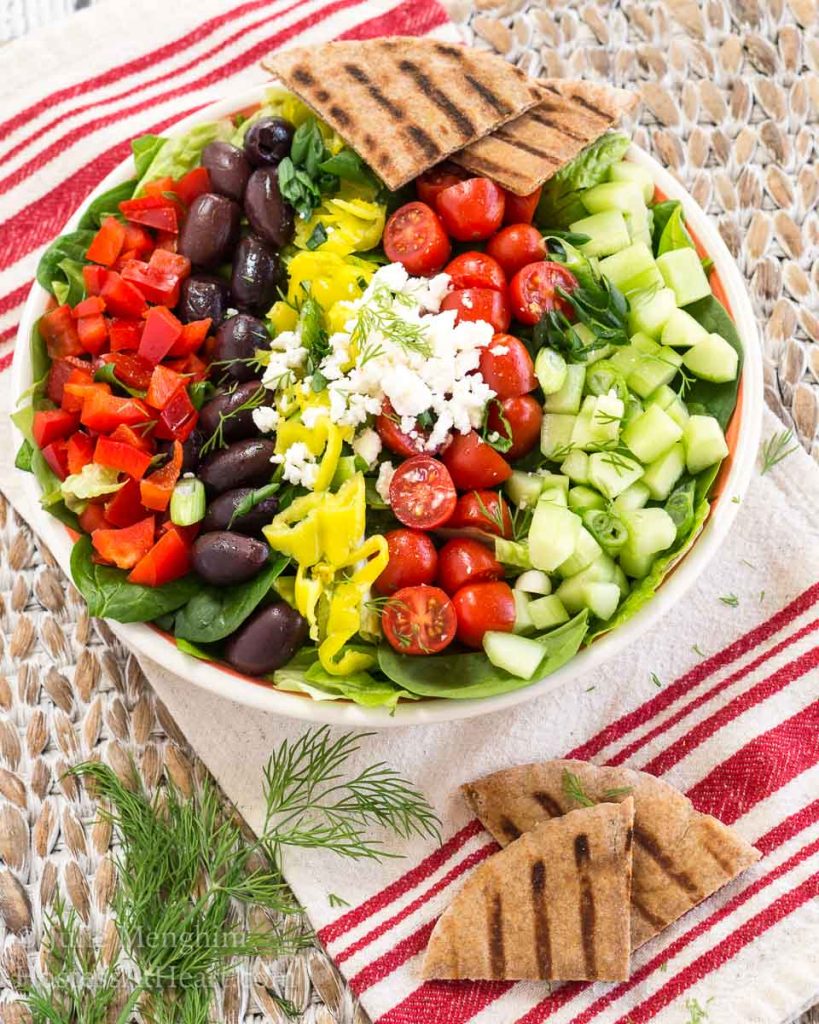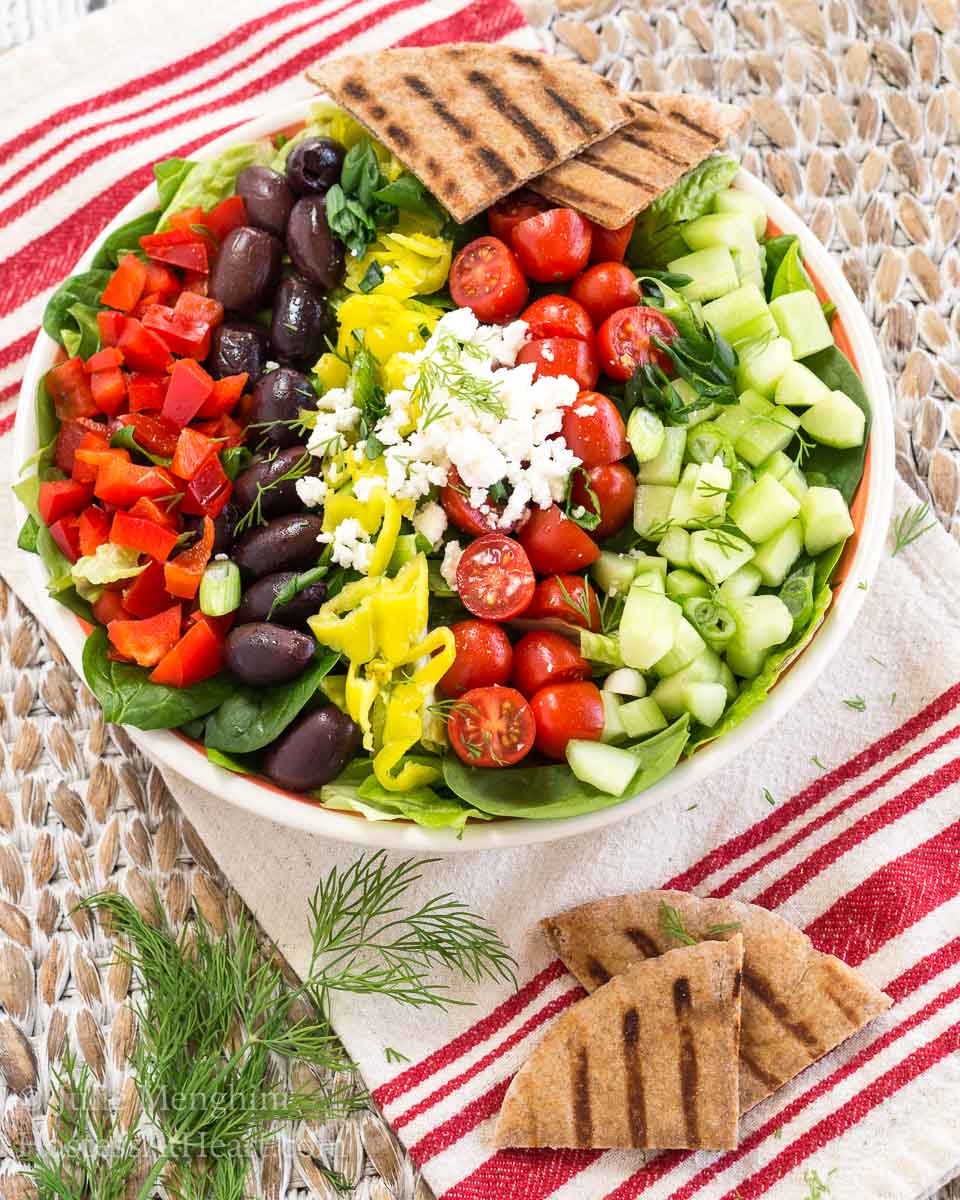 The only thing that this Fresh Greek Salad with Lemon Vinaigrette is going to sneak in is great flavors and textures. It will leave you feeling satisfied without a serving of guilt.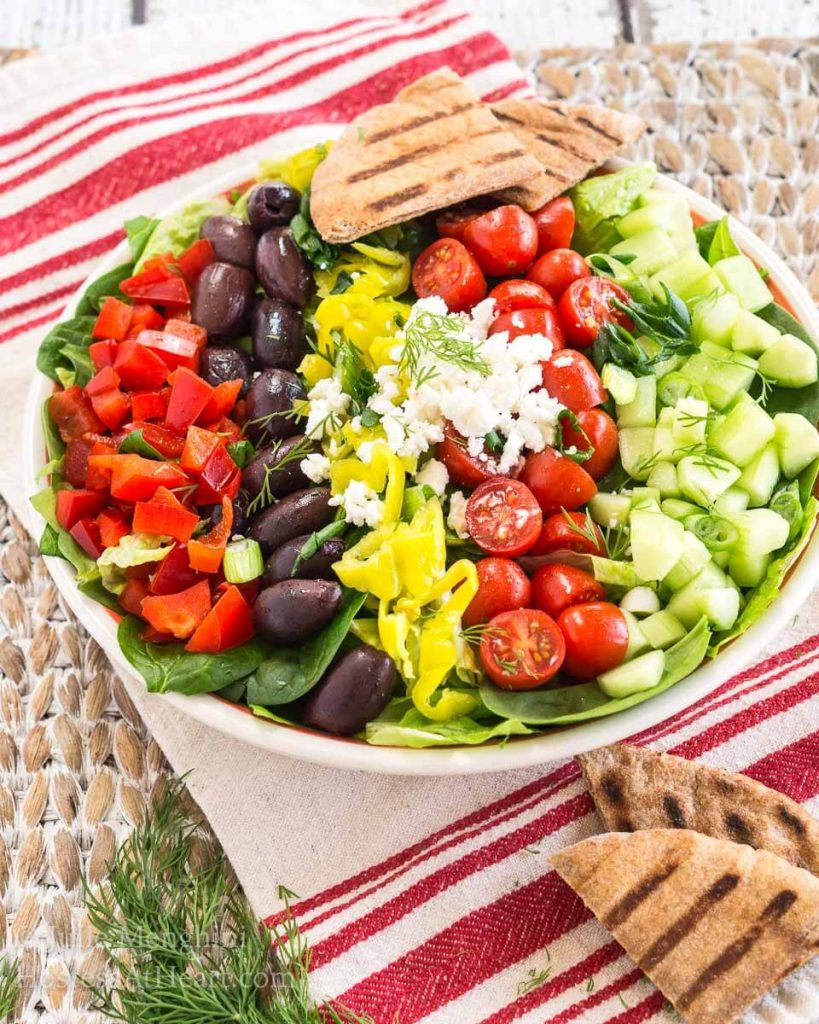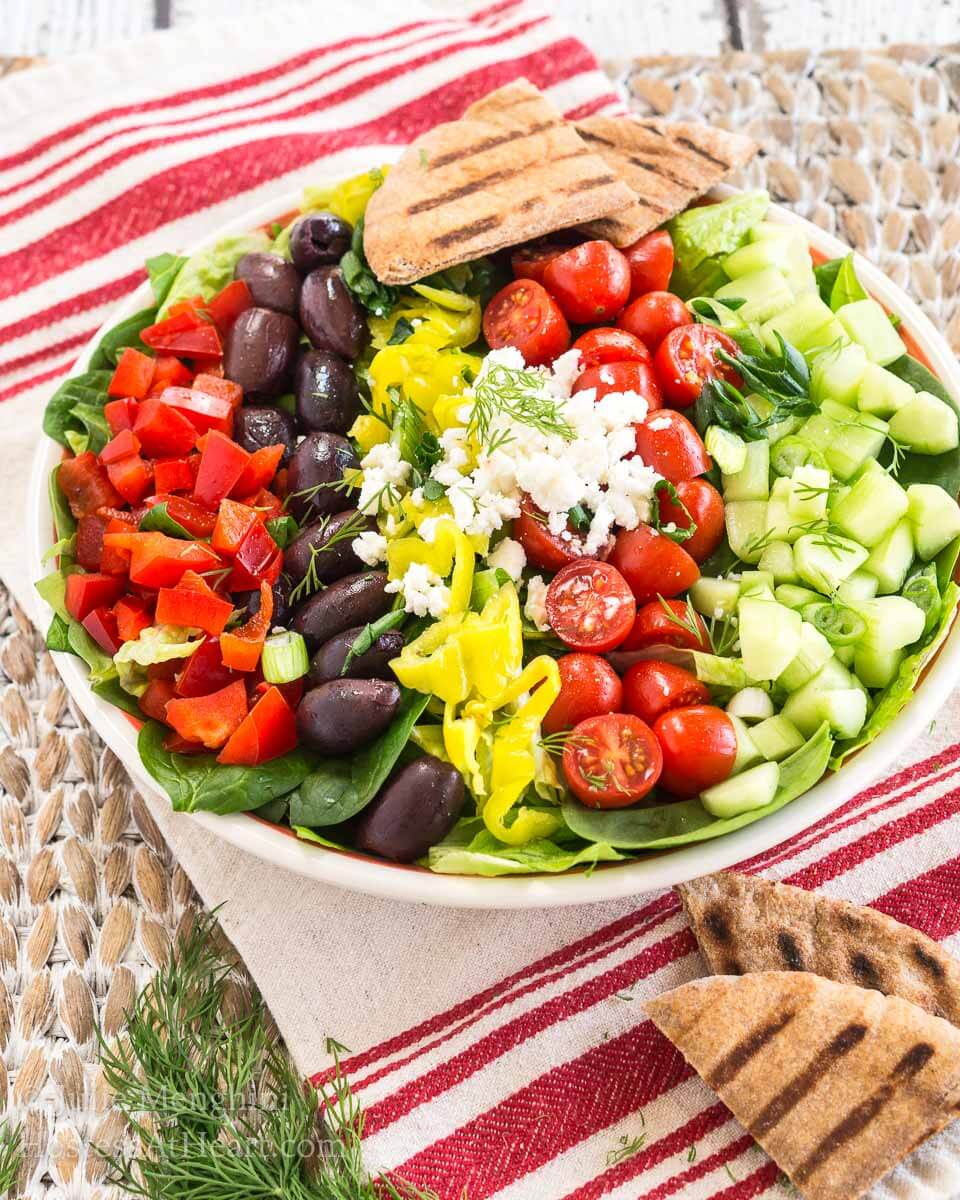 Salads can be so deceiving. I used to order a salad at a restaurant we liked thinking that I was making a smart eating choice while everyone else noshed other entries.
That is until they started posting nutrition content on their website. My salad was 1200 calories! No wonder I loved it.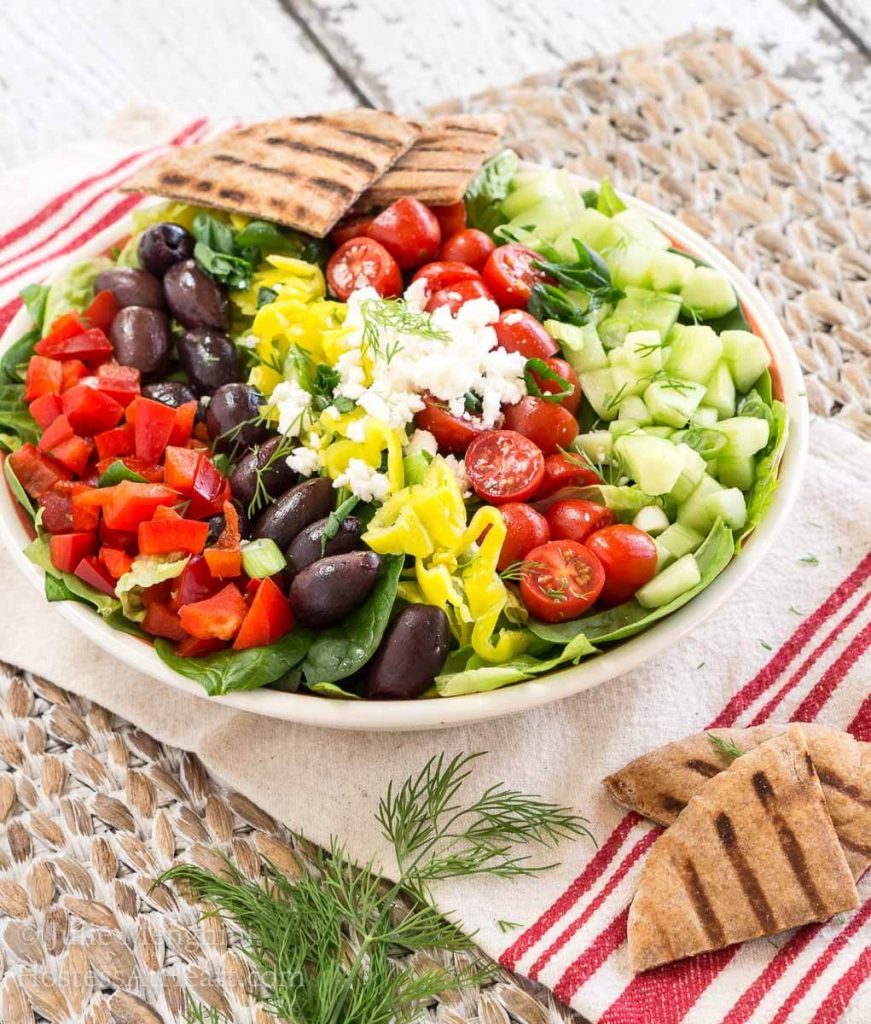 What I've learned over the years is that I want a salad that isn't your typical lettuce salad with a couple of tomatoes thrown on top. Those salad to me are boring and they make me feel like your being punished for something.
I want mixed greens and the goodies that bump up the flavors and textures without all of the calories. Cucumbers, olives, onions, feta, well you get the idea.
Sometimes we'll top this salad with grilled chicken or fish just to change things up and I love serving it with grilled pita bread.
I don't have to tell you all of the health benefits of Mediterranean ingredients.
They're heart-healthy which is important for all of us.
Another thing that I like about these ingredients is that they are available year-round. I don't have to be in the sunny Mediterranean to get them even though that would be amazing too!
Don't have time to make it now?

Pin it

for later!
If you like this delicious salad recipe, I think you'll enjoy these recipes too.
Mediterranean inspired recipes
Popular Posts
Pin it now!