Delicious Greek Tabouli Salad has Mediterranean flavors and is quick, easy and healthy. You can make this salad ahead of time and it's perfect for any occasion.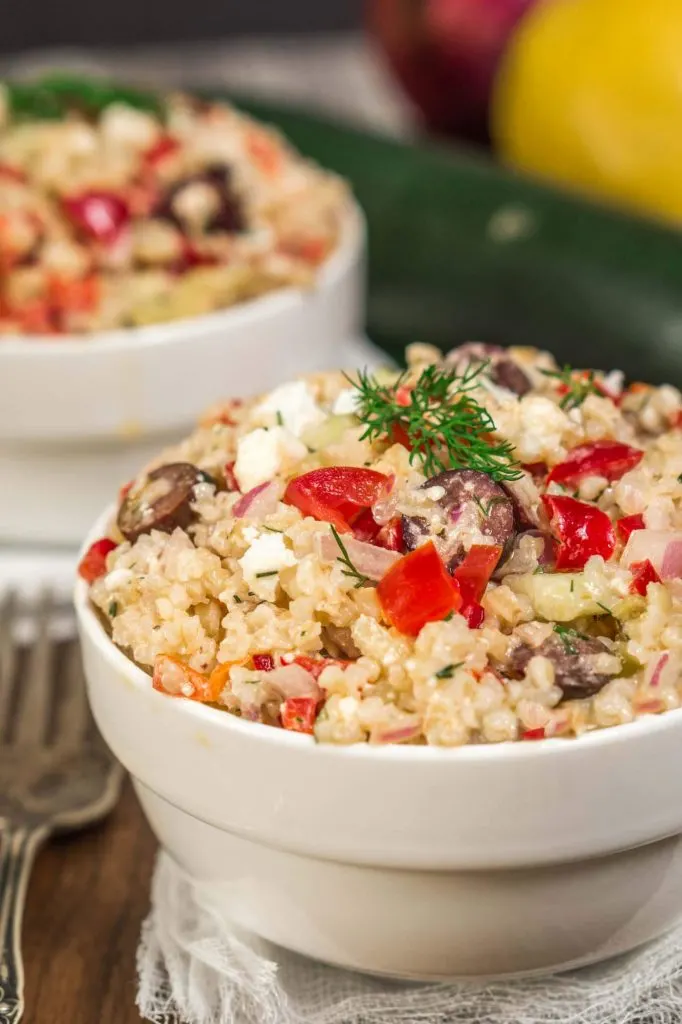 Do you just get on flavor kicks? I know that I do. I think it has something to do with the weather. Now that the weather is getting warmer, I am in the mood for cool Greek or Mediterranean foods. I don't follow any particular diet. I consciously just try to keep my calories reasonable. If you do follow a diet, you know that the Mediterranean is often recommended. My Delicious Greek Tabouli Salad would certainly be a great choice.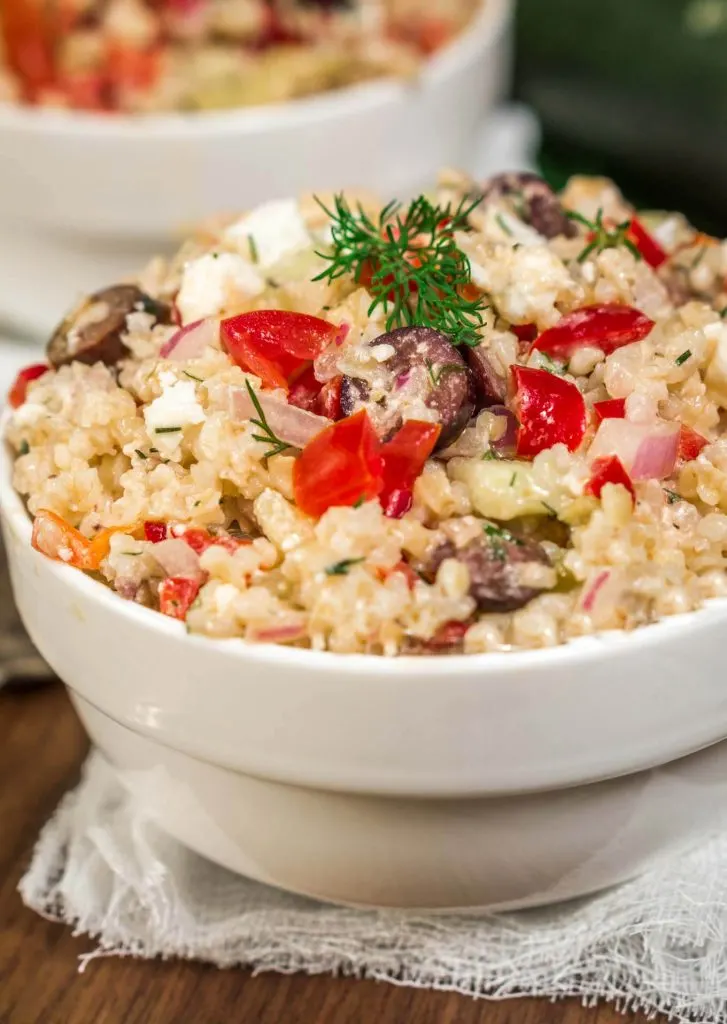 I love to sneak in whole grains whenever I can. This is the first time that I have used bulgur wheat. What a wonderful flavor! It is almost sweet and has a nutty flavor. I also loved that it didn't take very long to cook. Some grains take quite a while and involve soaking too.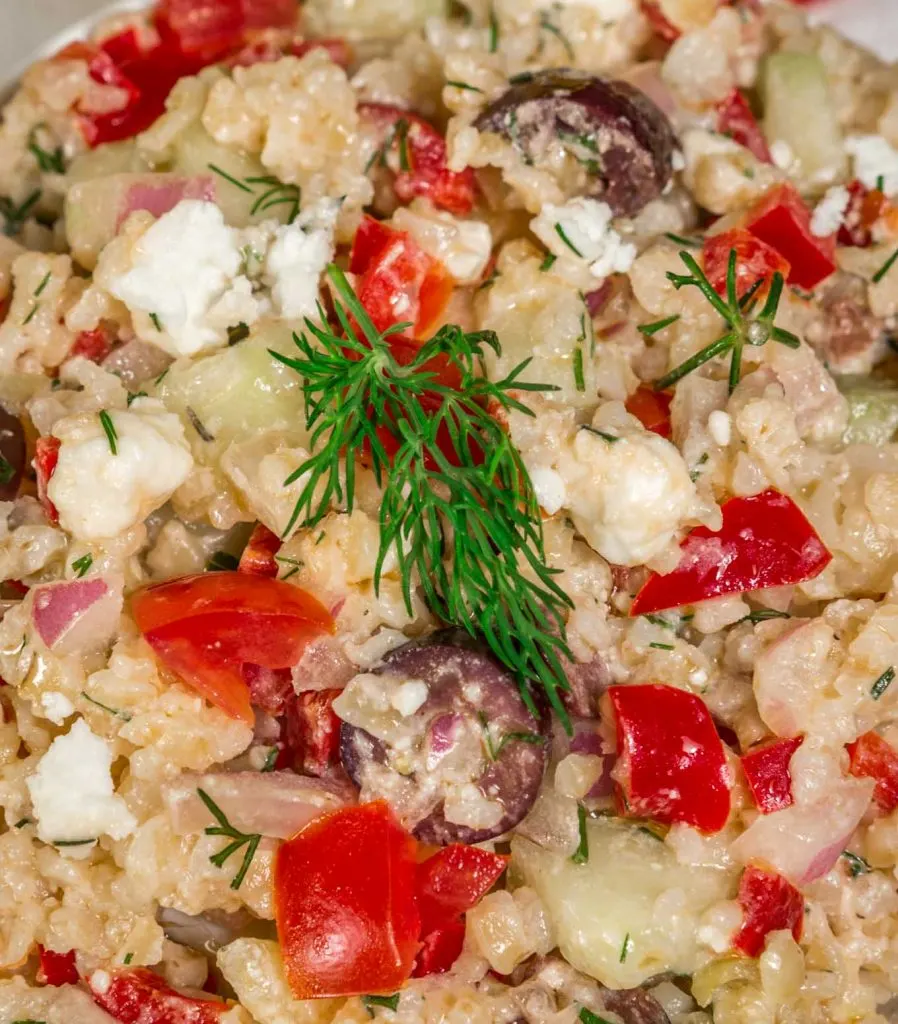 According to Sunnyland Mills, Bulgur is a quick-cooking form of whole wheat that has been cleaned, parboiled, dried, ground into particles and sifted into distinct sizes. It comes in different sized grains. I bought #3 course. I got it in bulk, and to tell you the truth I didn't know the difference at the time. That is what my store carried.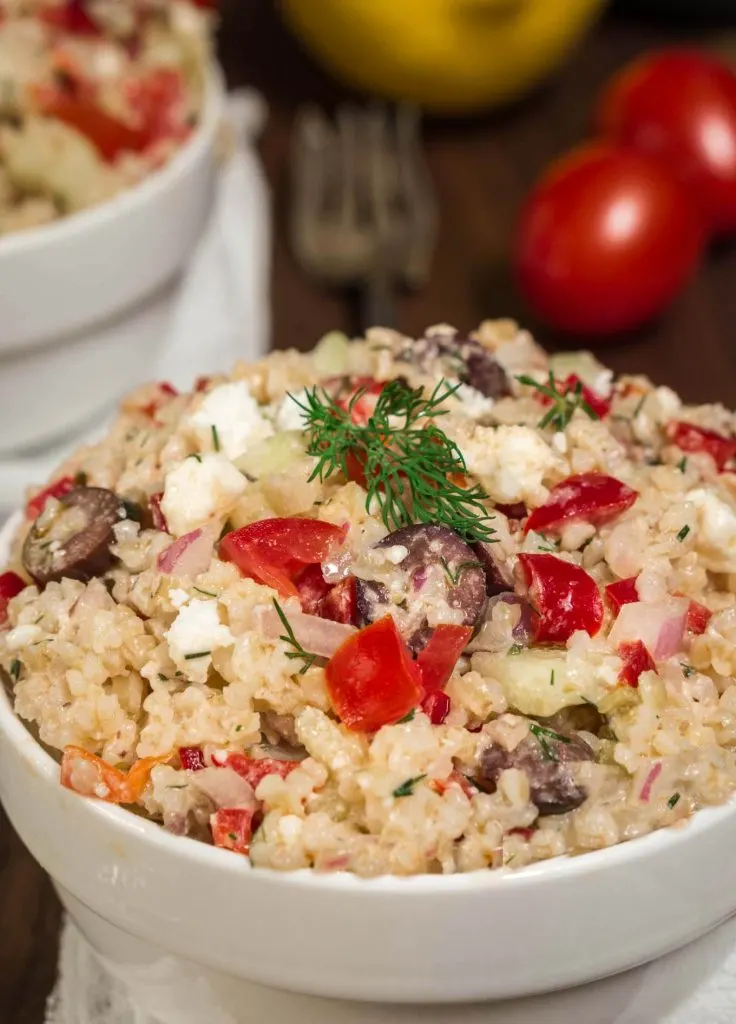 We just loved this salad. You can combine the veggies of your choice. I stuck to what I thought would traditionally be in a Greek or Mediterranean salad. The vinaigrette is also nice and light and has a fresh lemon juice base. Not only was this salad delicious, it would be easy to take to a potluck or on a picnic. All of the colors and flavors just reminds me of summer.
If you're still looking for great Greek recipes, here are a few that I love!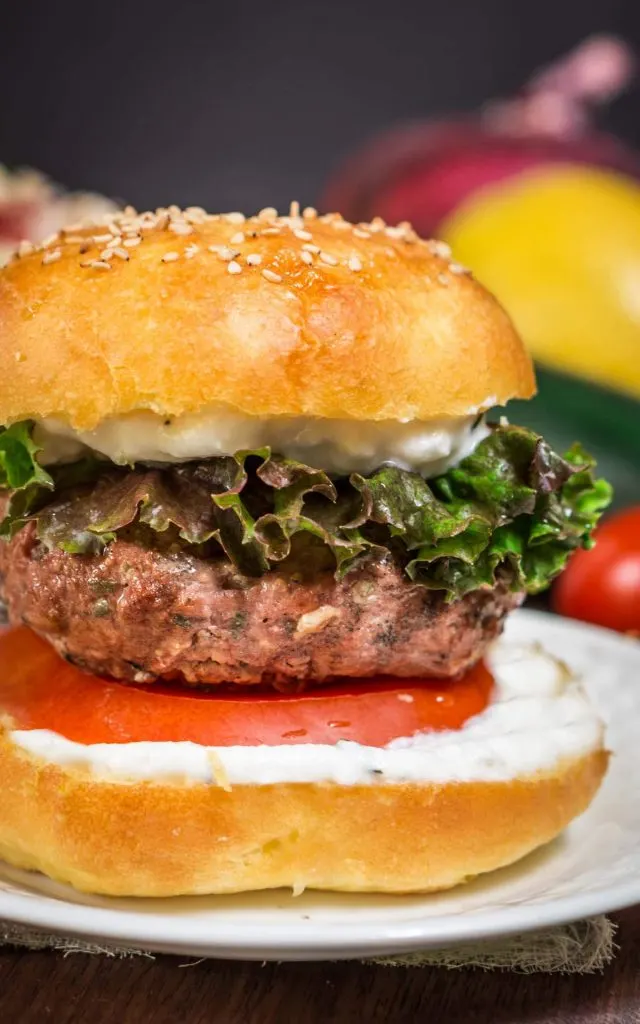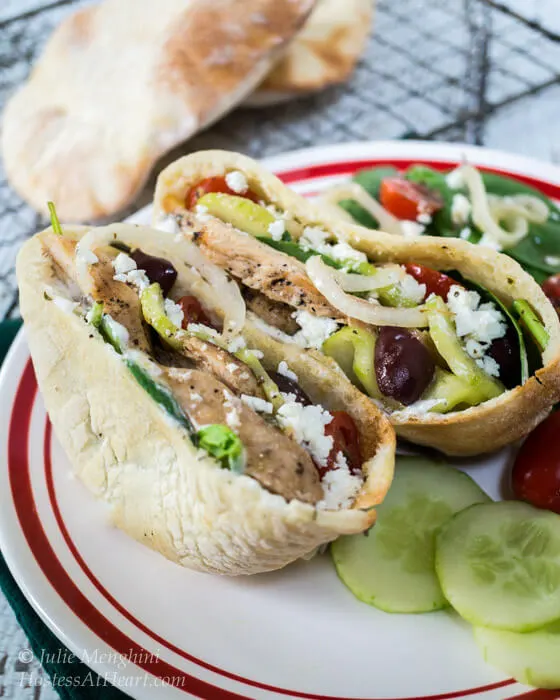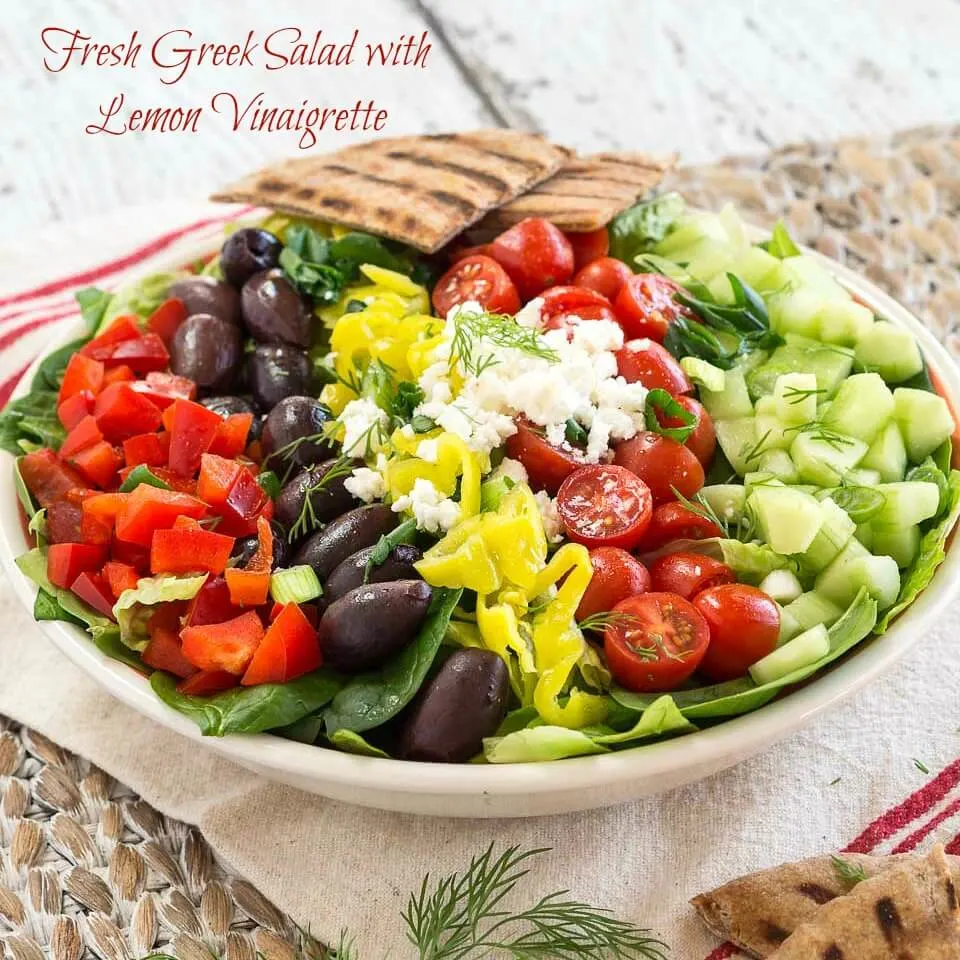 Making your own is Let's keep in touch! You can find me on Pinterest, Instagram, Facebook, Twitter, and YouTube! Better yet, enter your email address in the box below and never miss a recipe!