A quick and easy delicious Healthy Chicken Gyro recipe. You can either stuff the ingredients into a pita or make a yummy Greek salad. Gyros make a great lunch or dinner!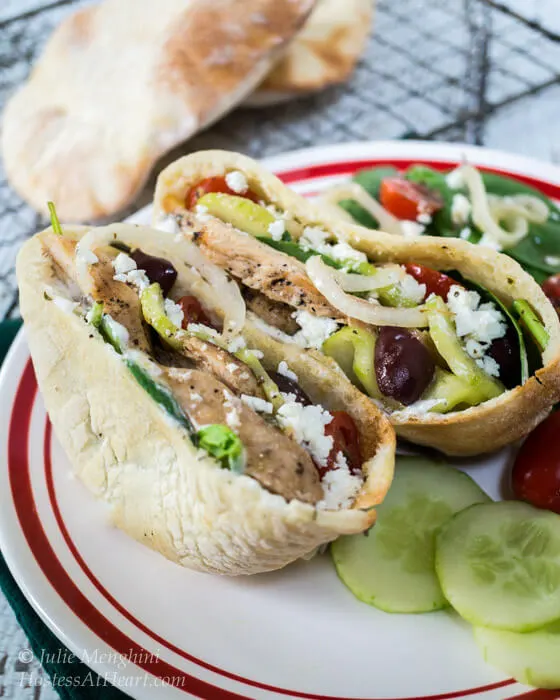 You remember my Pita Bread recipe don't you? The one that had me high fiving myself and doing a happy dance? I made those pitas so I could make this delicious Chicken Gyro recipe. Talk about an easy peasy dinner!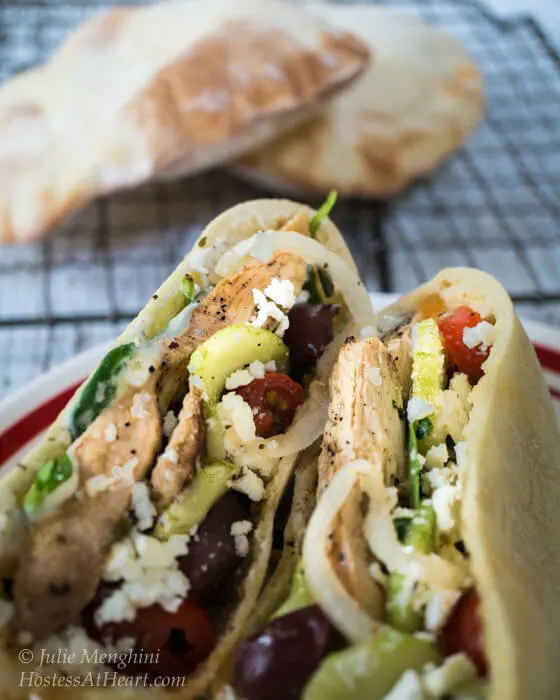 I don't know what exactly goes into that cone of meat that you see in Greek restaurants. It's delicious, but maybe I am better off not knowing. So, when Debbie of The Mountain Kitchen posted her Chicken Gyros, I knew that we would love them. We often go out for gyros for lunch on our summer Saturdays. They don't leave us feeling heavy or in a food coma.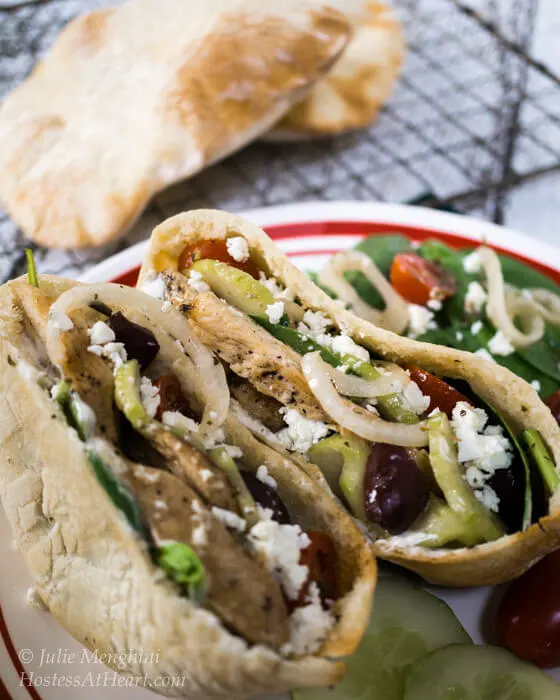 Debbie prepared her Gyros in 30 minutes. I had a little more time so in addition to marinating the vegetables as she did, I also marinated my chicken for a little longer. Debbie had said the longer the better. The other change that I made was her dressing calls for an equal amount of vinegar to oil. I used 1/2 part vinegar to 1 part oil. Lastly, I had some tzatziki that I put inside my pita before adding the ingredients. I'm writing up my recipe instructions, but please visit Debbie for a look at all of her amazing recipes.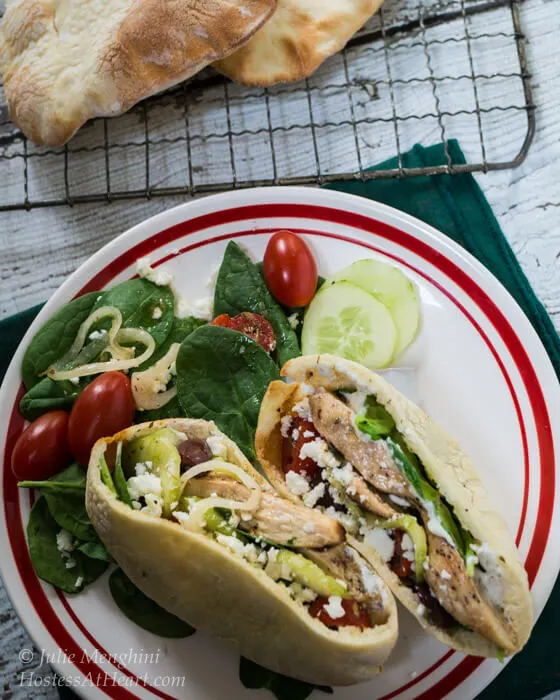 These gyros are a favorite in our family. Here are a couple more of our favorites that are perfect for any meal and won't leave you feeling heavy or in a food coma!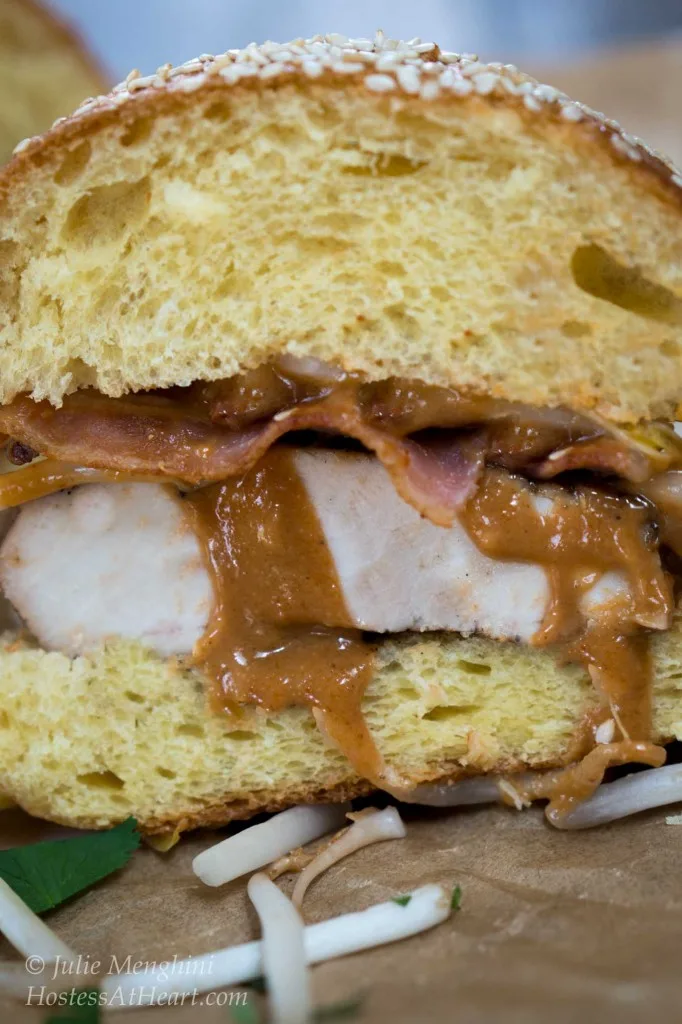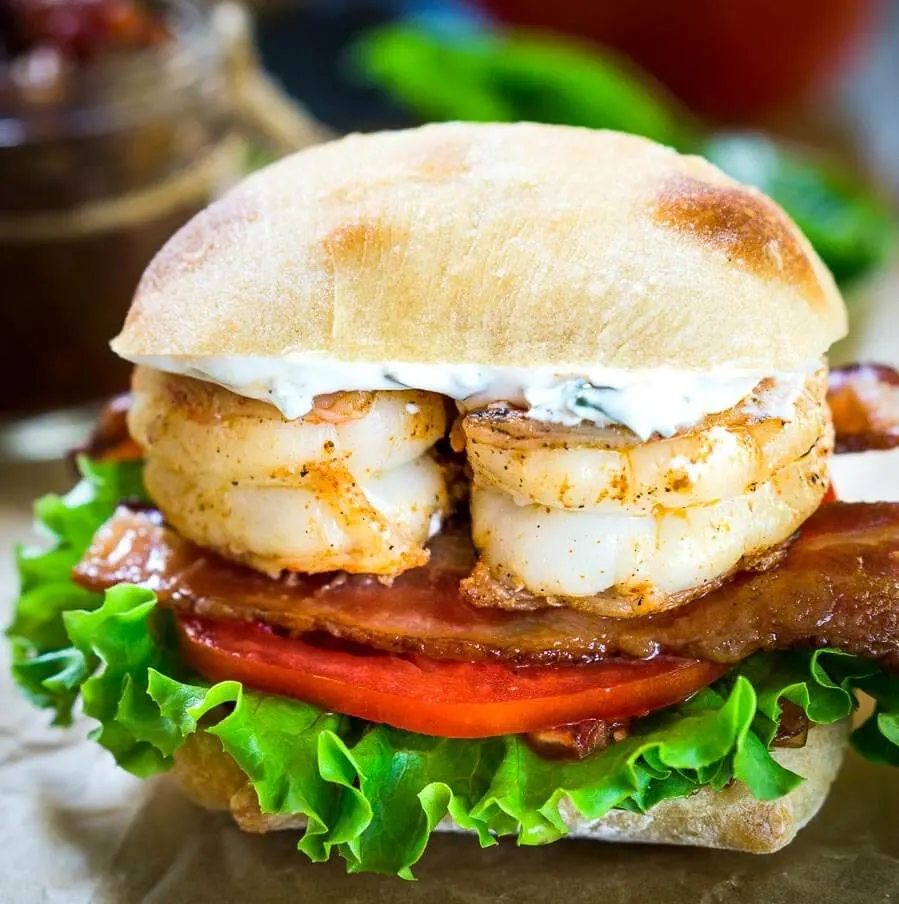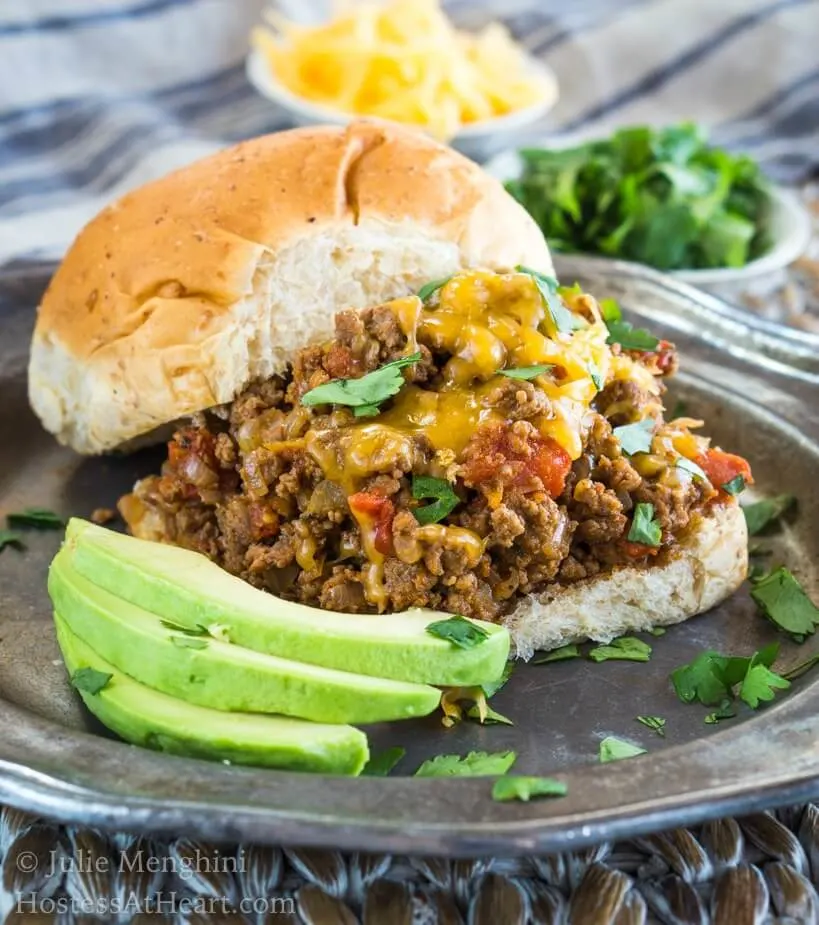 I would love it if you would follow me on Pinterest, Instagram, Facebook, and Twitter!