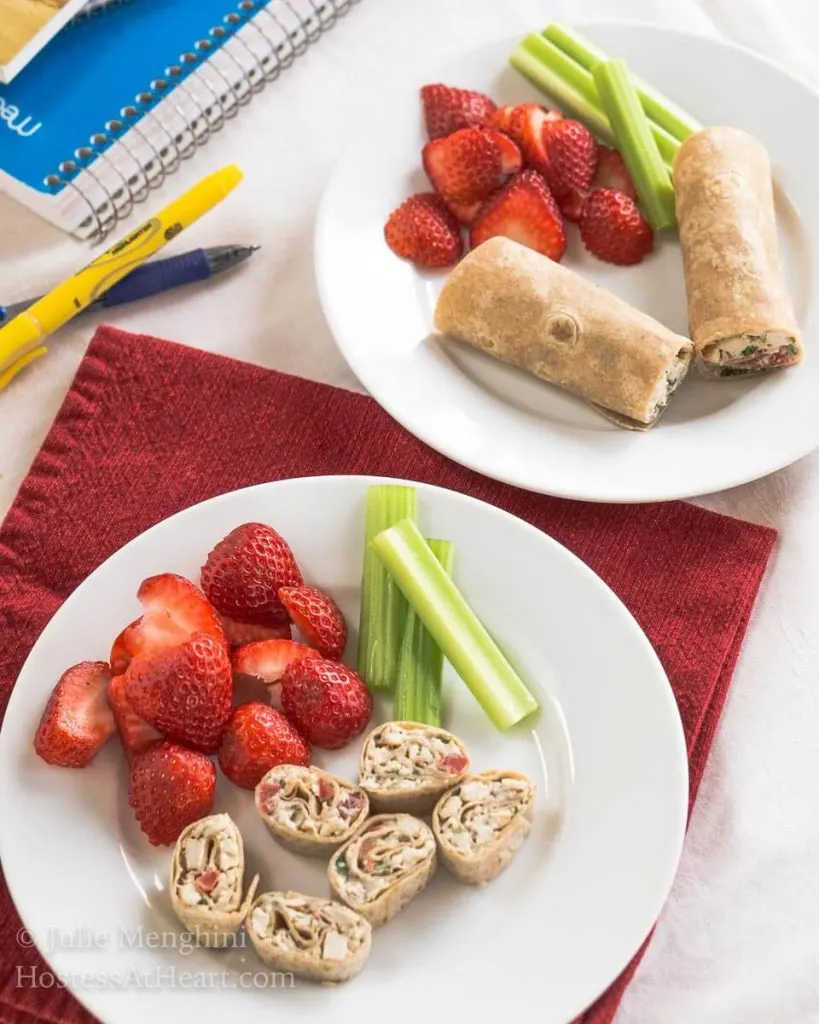 Healthy Whole Grain Chicken Wraps and Pinwheels is one recipe that can help make meal planning a little easier. And a meal or snack you can feel good about your family eating.
I know how creative you have to be to keep up with everyone's schedule and figuring out how to keep them alive and happy at the same time.
Last weekend we stopped by some friends of ours and Momma buzzed in with child number two after soccer practice to tell papa to feed child number one before his activity.
It reminded me of when our children were running in different directions all the time.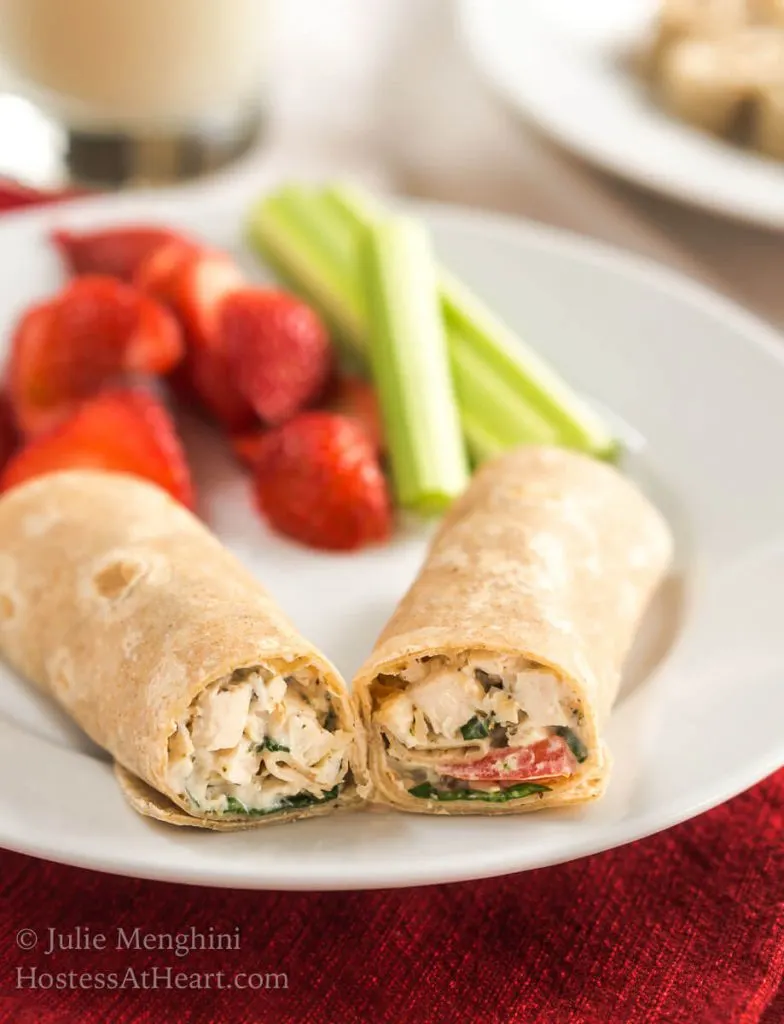 One of the things that were always important to me is that we ate delicious and nutritious food. With a little meal planning and some creativity, it doesn't have to be difficult or time-consuming.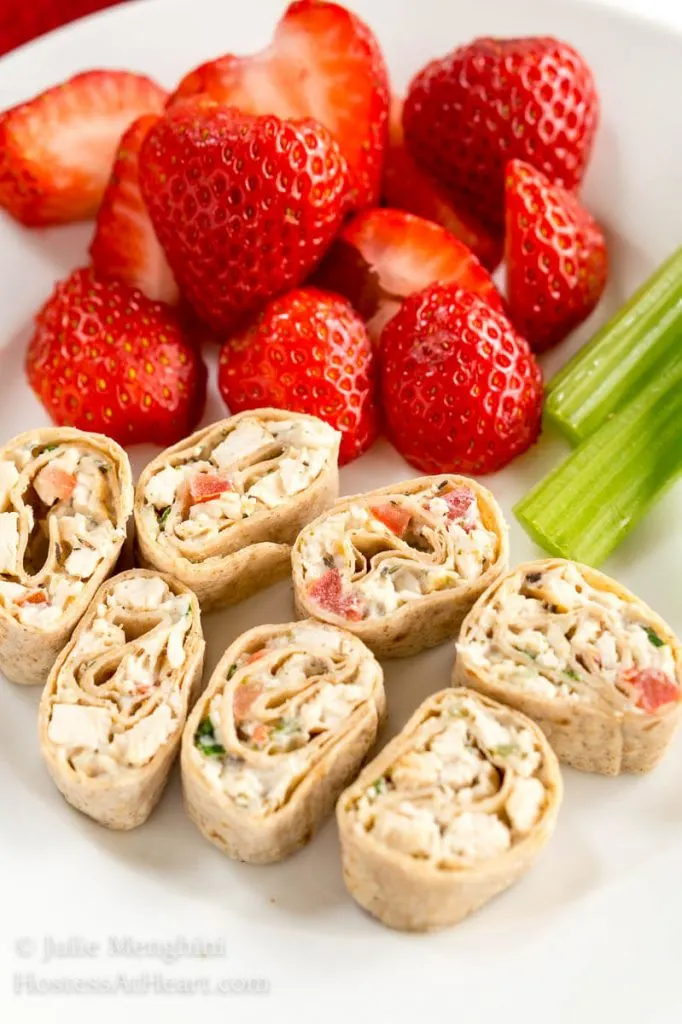 My children loved wraps. Putting food in a tortilla just made it kid-friendly.
They loved eating food that they didn't have to cut and I love that I can make the filling ahead and just roll them up as I need them.
Making chicken wrap pinwheels makes a fun finger-friendly meal or snack idea.
Whole wheat chicken wraps are perfect to pack for school lunch, in between events, or as an afternoon snack.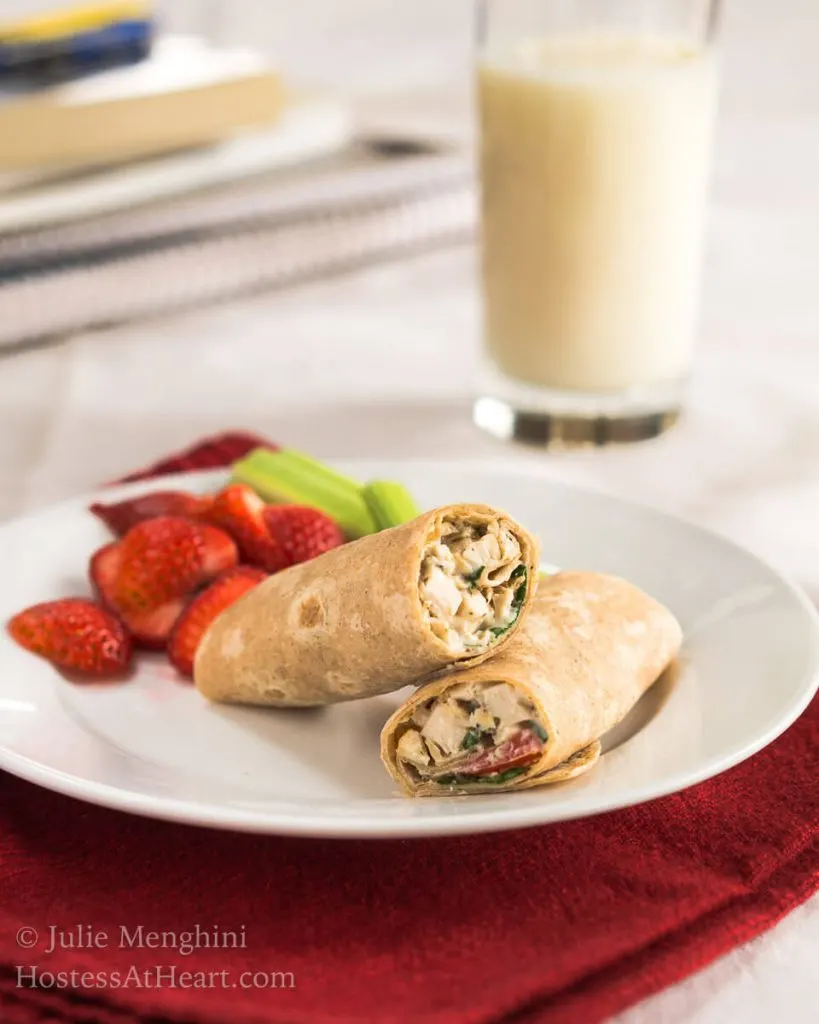 I got the idea for the chicken filling when I recently went to a french bistro for lunch. I had chicken salad and knew it wasn't made with mayonnaise.
It was light and delicious. John doesn't eat mayonnaise so I knew if I made it like the bistro he would like it.
This post is sponsored by Hiland Dairy but the opinions here, and the love I have for their products and their story are all my own.
I used Hiland Dairy Light Sour Cream and blended it with an Italian spice blend, a little bit of Parmesan cheese, some grilled chicken, and veggies.
Some fruit and veggies on the side with a glass of Hiland milk make a well-balanced meal that's packed with nutrition and protein.
Can't make it now?

Pin it

for later!
If you liked this chicken wrap recipe, here are a few more chicken recipes you may enjoy
We love cooking chicken! It's so versatile and you can find all of our chicken recipes here!
Cutting the whole grain chicken wraps into slices makes fun pinwheels that are perfect for little fingers or an easy after-school snack.
Big fingers like them as well. John has eaten these chicken wraps for lunch for the last couple of days.
They satisfied his hunger without having him fall asleep at work from a food coma and lasted even through his afternoon workout!
If you enjoyed this recipe, you may enjoy these too!