Gone Fishin S'mores Ice Cream Pie is a quick and easy dessert. Everyone is guaranteed to catch a fish and love this delicious treat.
Gone Fishin S'mores Ice Cream Pie post is sponsored by Baker's. This recipe and opinions are 100% my own.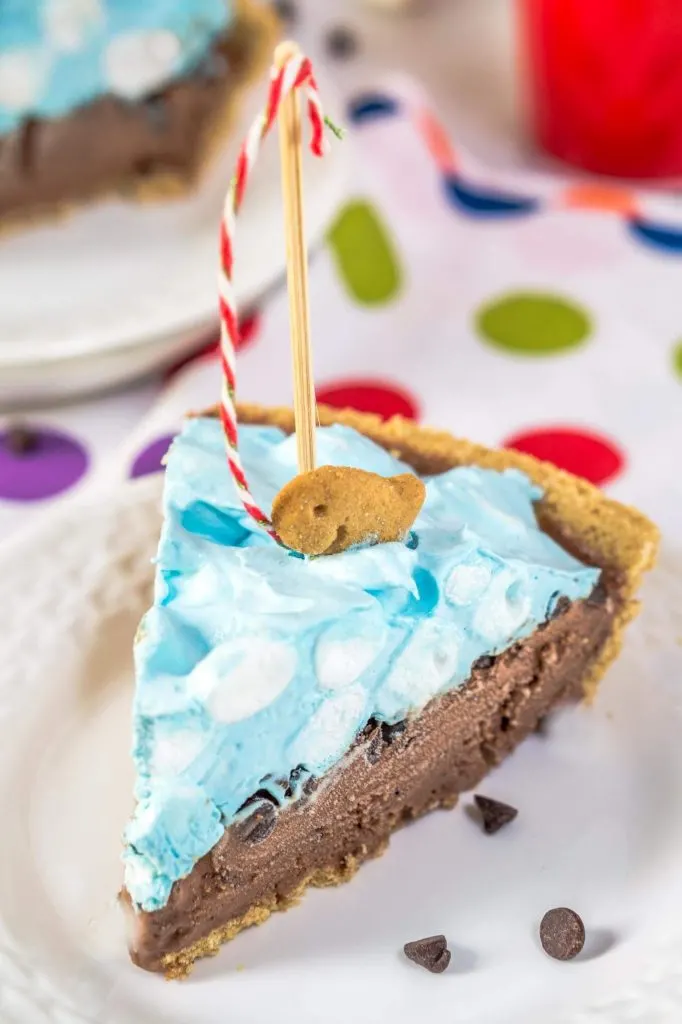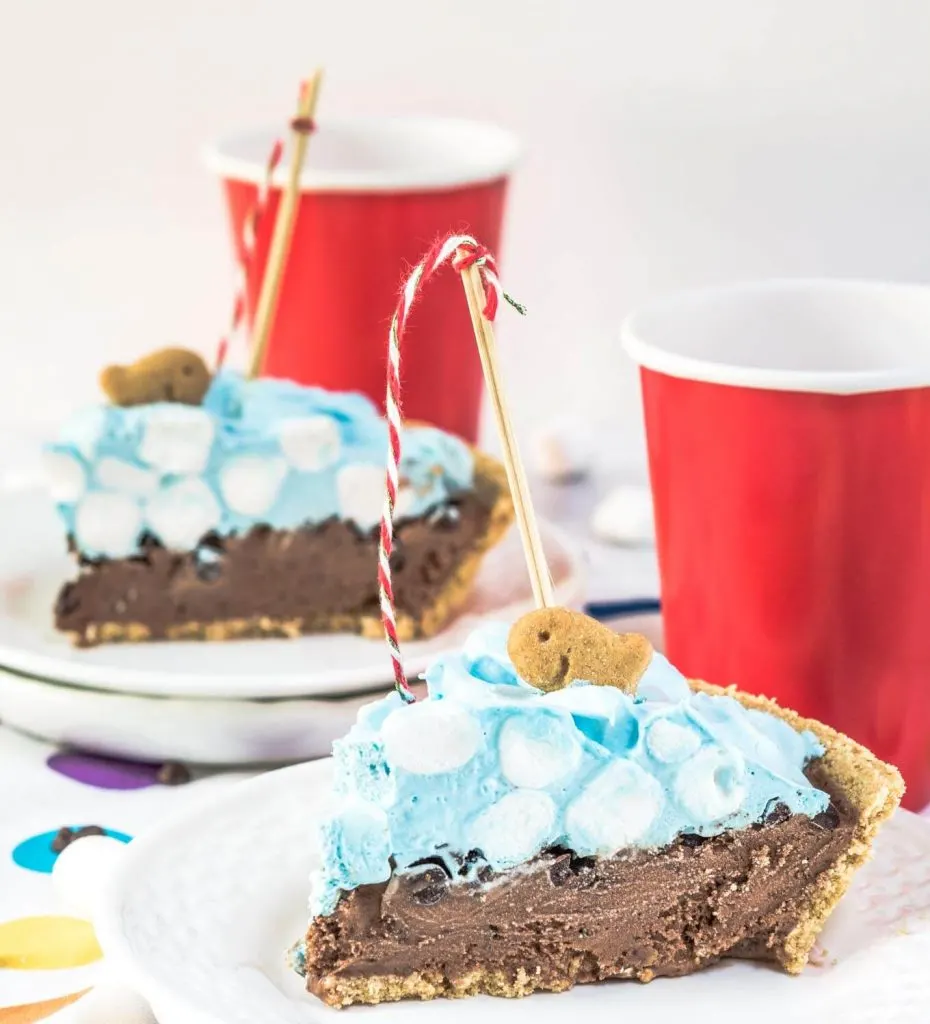 Did you know that there's an actual "National S'mores Day? Yep, it's August 10. It seems like there's a day for about everything. For example, there's even a "National Mustard Day" but that doesn't have the same impact on me as "National S'mores Day". I had to make something to commemorate this occasion, and my Gone Fishin S'mores Ice Cream Pie definitely does that.Besides "National S'mores Day", the kids in the neighborhood will be getting ready to go back to school. We have a ritual that we have a back-to-school potluck. They always request that I bring a dessert. This year I'll have a little surprise for them. I know they're going to love this pie and the little fishing line just waiting to hook that fish.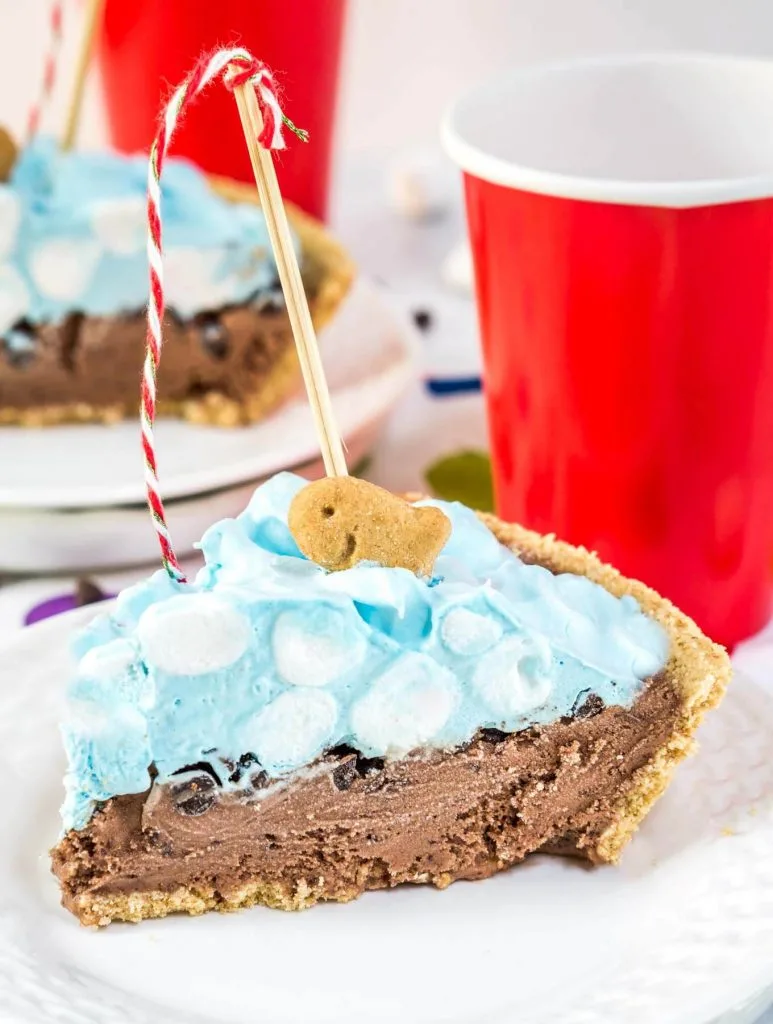 I went to my local Bakers Supermarket and this recipe just kind of developed as I went through the aisles. You have to have graham crackers, chocolate, and marshmallows for proper s'mores right? For the chocolate, I used Kroger Delux Churned French Silk ice cream. Oh my gosh, that stuff is so creamy and delicious. Kroger actually has s'mores flavored ice cream that would be amazing too but you can use what you like![Tweet "Gone Fishin S'mores Ice Cream Pie just in time for National S'mores Day! @HostessAtHeart @BakersGrocery #BakersGrocery"]
I wanted this pie to be quick and easy, so this little fishy pie is semi-homemade and perfect for your fisherman or those kiddos who would love to dive in. I added one fish per slice but you can top it with a whole school of fish if you'd like!
Don't have time to make it now? Pin it for later!
I purchased all of my ingredients (and more) at Bakers Supermarket. I would like to thank the Kroger Co. for supporting this post and Hostess At Heart.
For another cool dessert idea, take a look at my Mango Sorbet! It's also quick, easy and delicious!
Let's keep in touch! You can find me on Facebook, Twitter, Pinterest, Instagram, Google +, and Bloglovin. Or better yet, enter your email address in the box below and never miss a recipe!