Ham is one of the most popular dishes on Holiday tables. It's versatile and leftover ham is just as tasty as when it's first served.
Leftover ham is just as delicious "repurposed" as the first time you serve it.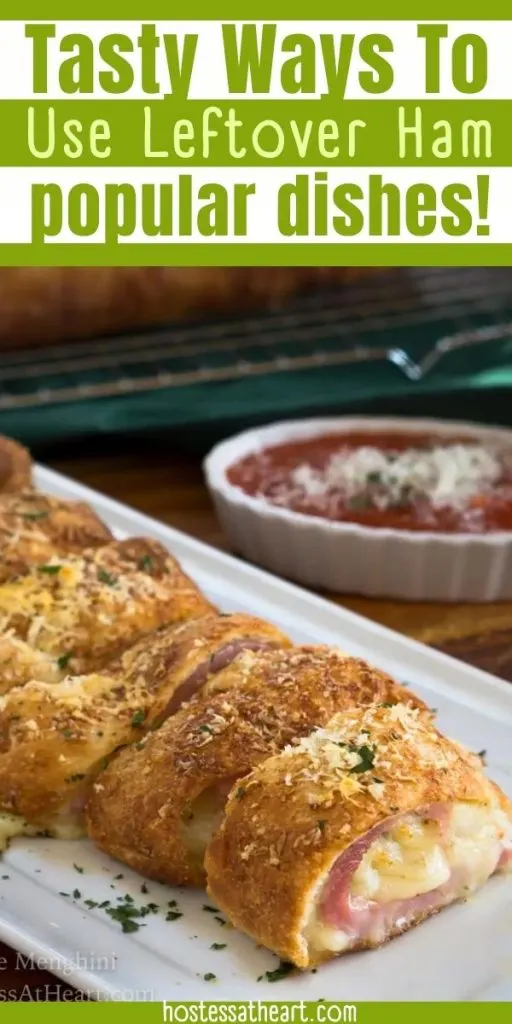 What I love about ham is it's so versatile. Ham is great for any meal, snack, or appetizer and can be served hot or cold which makes it perfect for entertaining too.
This post is sponsored by Cloverdale Foods Company. All ideas and opinions are 100% my own.
I honestly love this brand because their ham is gluten-free, boneless, and so lean that I can use every inch of it.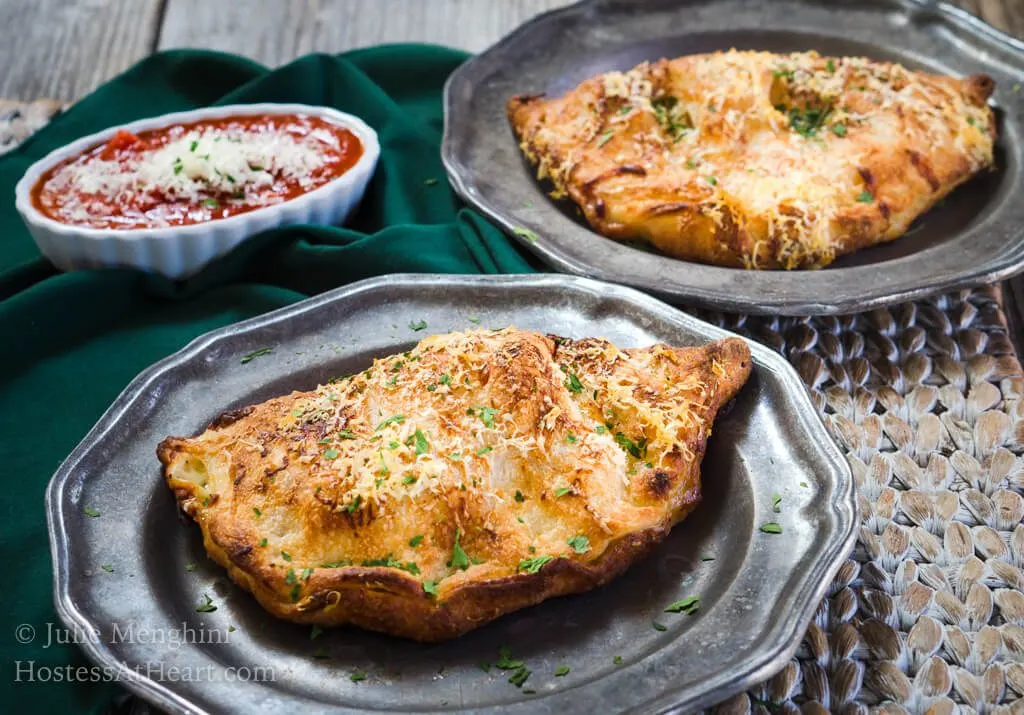 I've also been fortunate to use their Chipotle Garlic Bacon in my amazing Chipotle Garlic Bacon Wrapped Brats with Avocado Pico recipe and their Zesty Garlic Summer Sausage in our Zesty Garlic Summer Sausage Egg Roll recipe.
I only have 6 people coming for Easter so cut my ham in half and put one half in the freezer.
John and I have a restaurant that we go to. He loves their calzone but for some reason, they take so long to bake compared to some of their other dishes so he doesn't order it very often.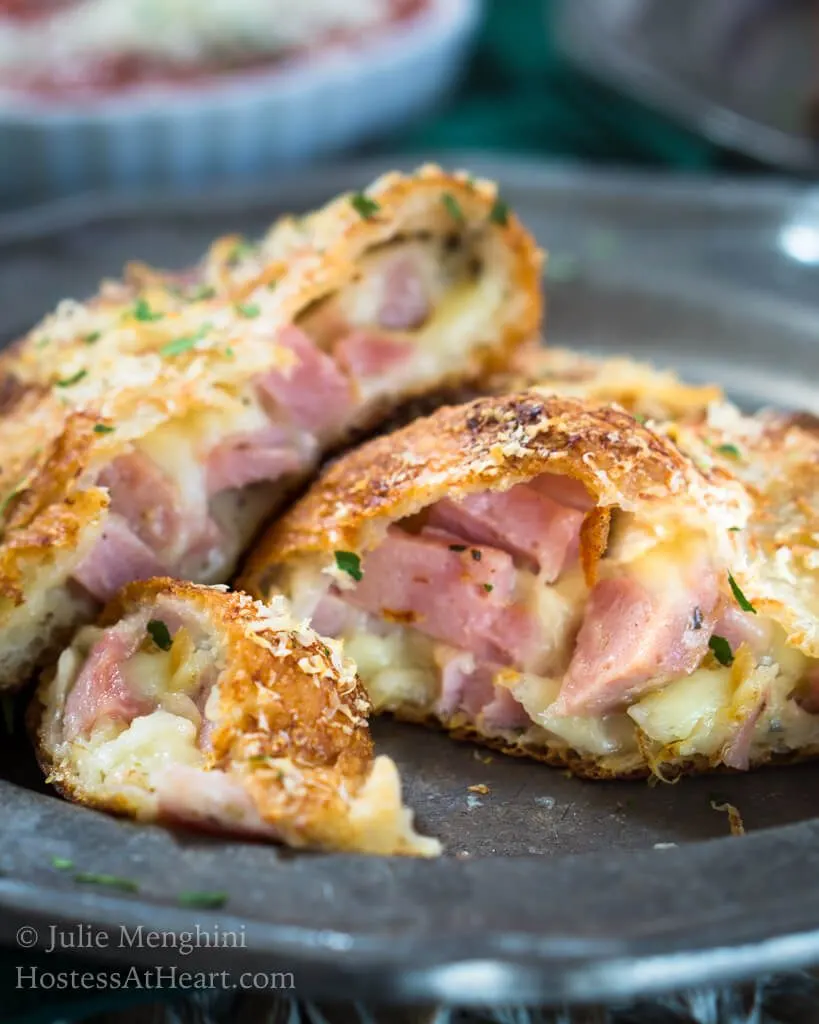 The version of this Ham and 3 Cheese Calzone took 12 minutes to put together and 15 minutes to bake.
We loved them with a side of marinara. I will definitely be making some smaller versions with my leftover ham and serving them as appetizers. They're guaranteed to go quickly!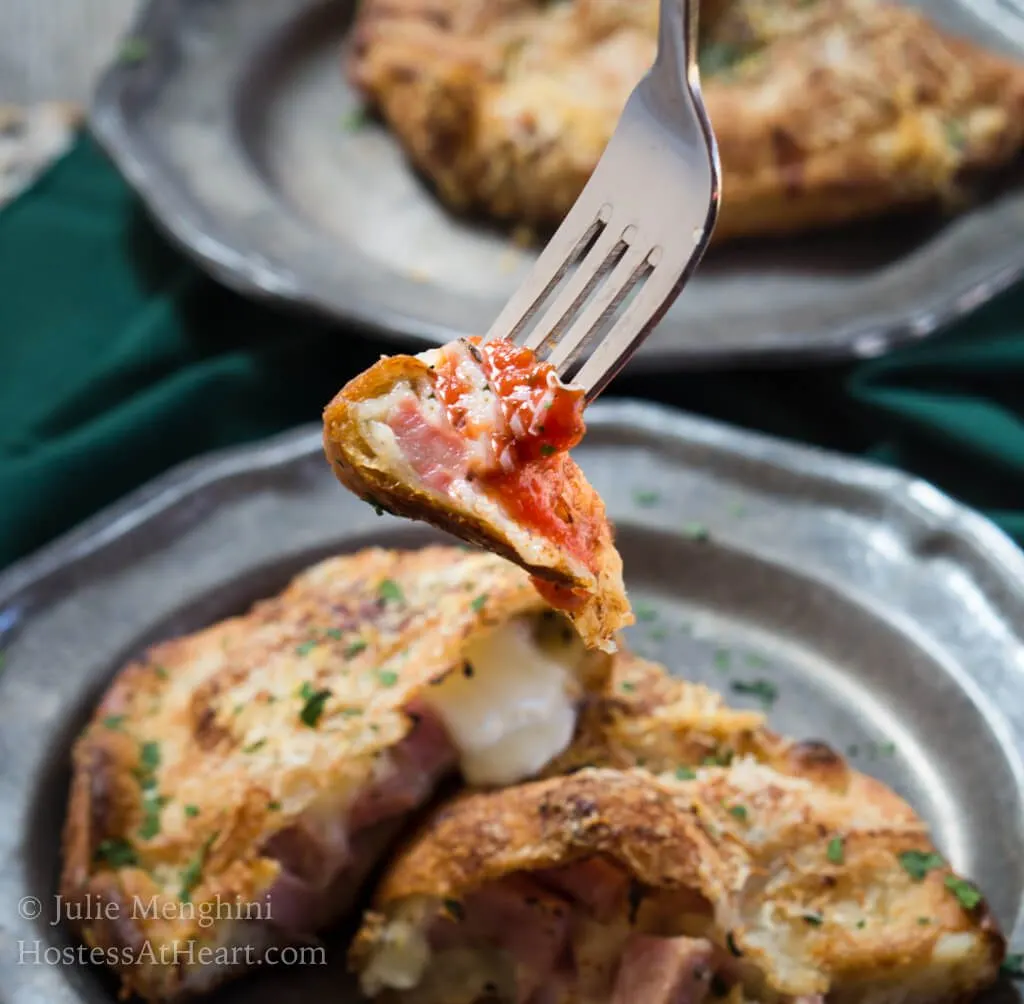 Don't have time to make it now?

Pin it

for Later!
In my video, you see that I made two large calzones. I couldn't let that dough go to waste.
Using these same ingredients we made a stromboli. You could have used the diced ham but I sliced it thinly in my version and rolled it into a log before baking.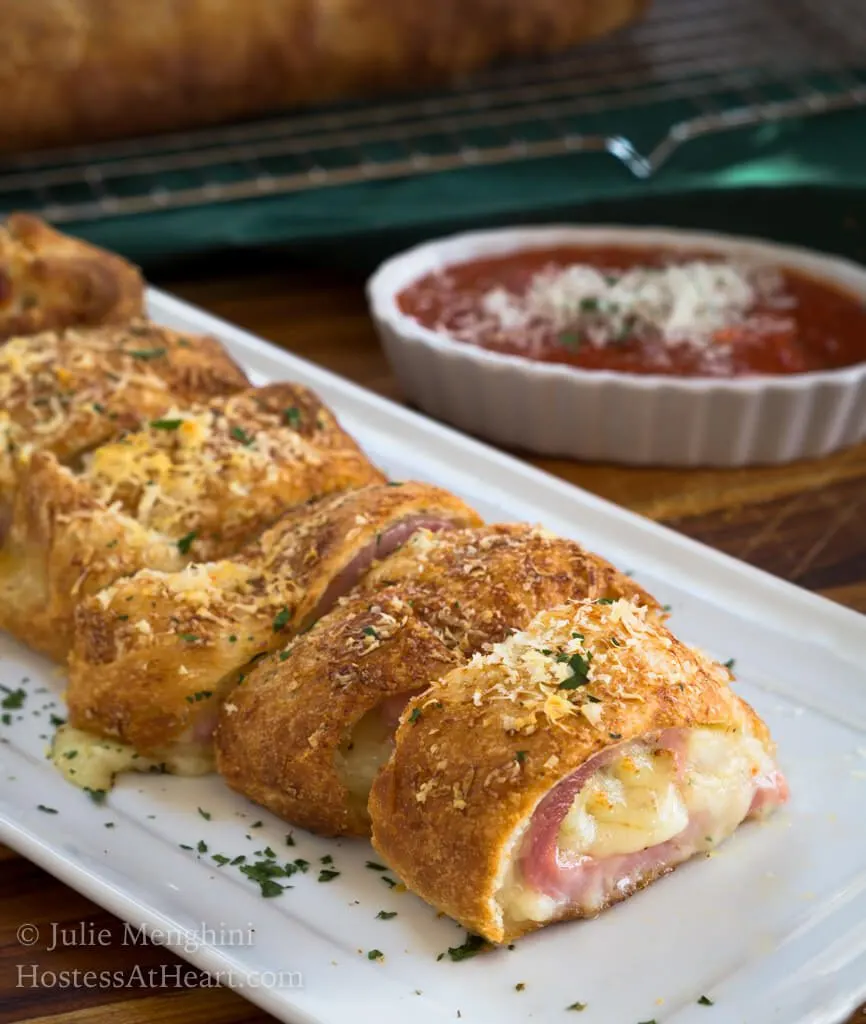 Looking for more Leftover Ham Recipes? Here are a few you may like.
Other tasty ways we've used our leftover ham include:
Sliced and frozen in packages for a week's worth of lunches
Diced into tasty omelets
Diced and added to salads
Grilled into ham and cheese sandwiches/paninis
Ham salad for a delicious lunch
Scalloped potatoes and ham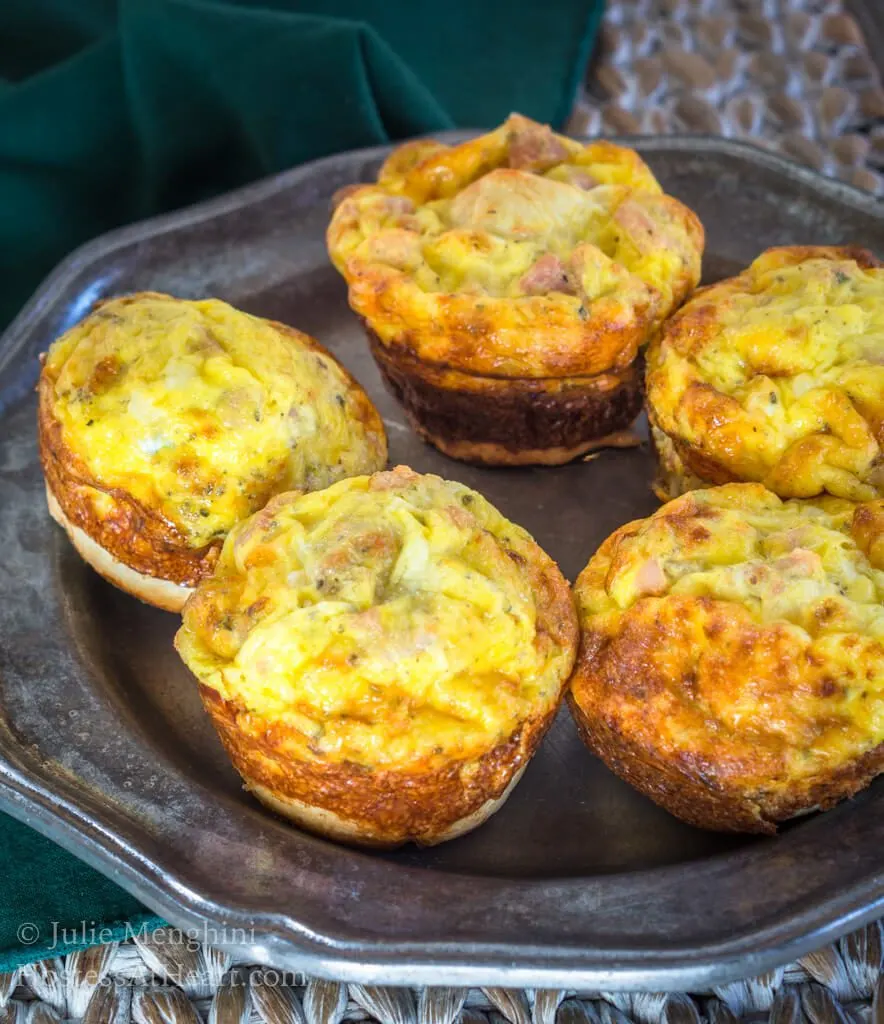 Keep scrolling for our baked Ham, Egg, and Cheese Breakfast Muffin recipe
Baking it up in these ham, egg, and cheese breakfast muffins are like a breakfast sandwich.
John loved reheating them at breakfast with a couple of dashes of hot sauce.
I've made egg cups before but he said with the bottom crust they tasted more like an egg sandwich and loved them.
What is your favorite way to use leftover ham? Share your ideas in the comments below.