This Baked Italian Cheese Mushroom Empanada recipe makes an amazing appetizer or delicious meal. They're quick, easy, and everyone's going to love them.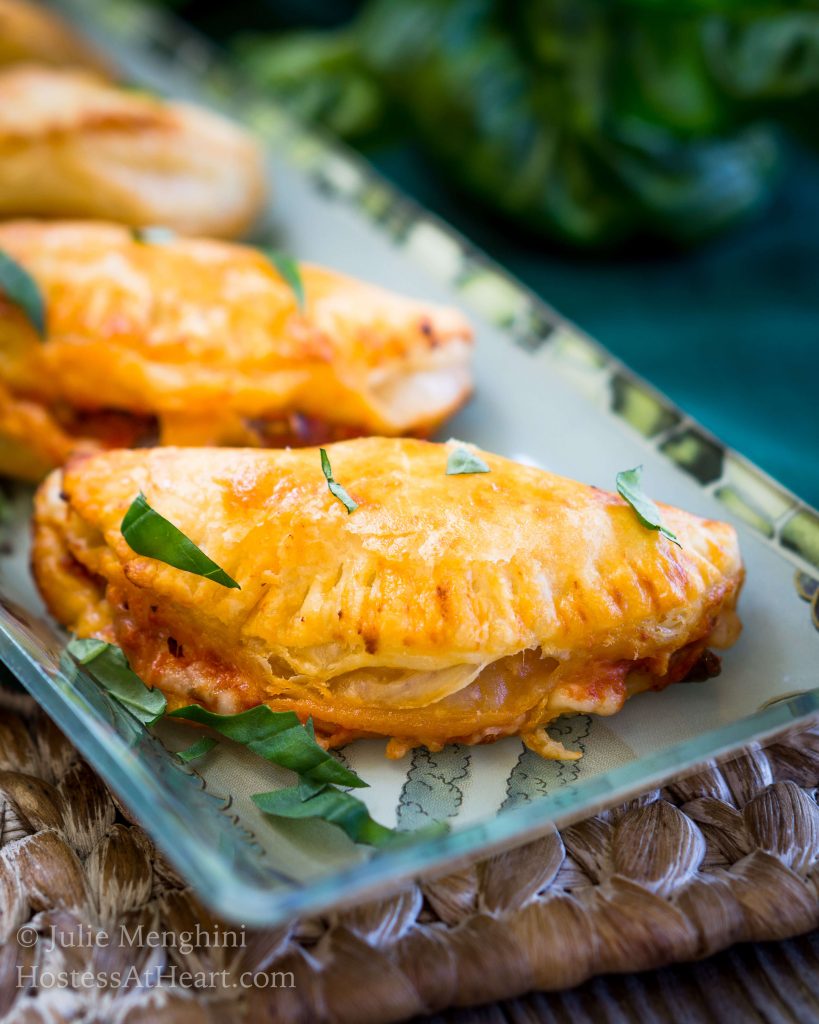 I love to entertain and something that always works is an easy to make delicious appetizer like this Baked Italian Cheese Mushroom Empanada recipe. It's also really easy to make enough for a crowd.
I think that appetizers are one of those courses that can be tough to plan. They've got to be easy to make, delicious, and hold up well for the conditions you're faced with. This Baked Italian Cheese Mushroom Empanada recipe checks off everything on the list.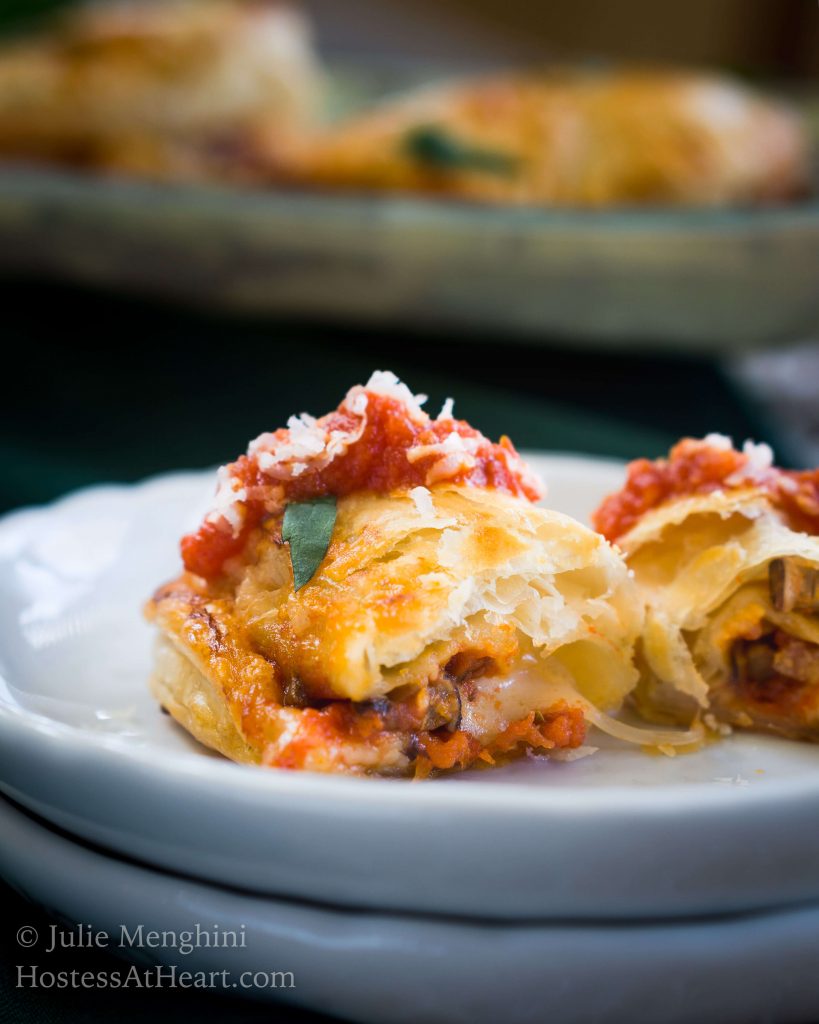 This post is sponsored by Crystal Farms. My opinions and love for their product is 100% my own.
I don't know anyone that doesn't like cheese. We are Cheese lovers and it's the star of many of my recipes regardless of what course I'm making. Not long ago I had the opportunity to work with Crystal Farms®.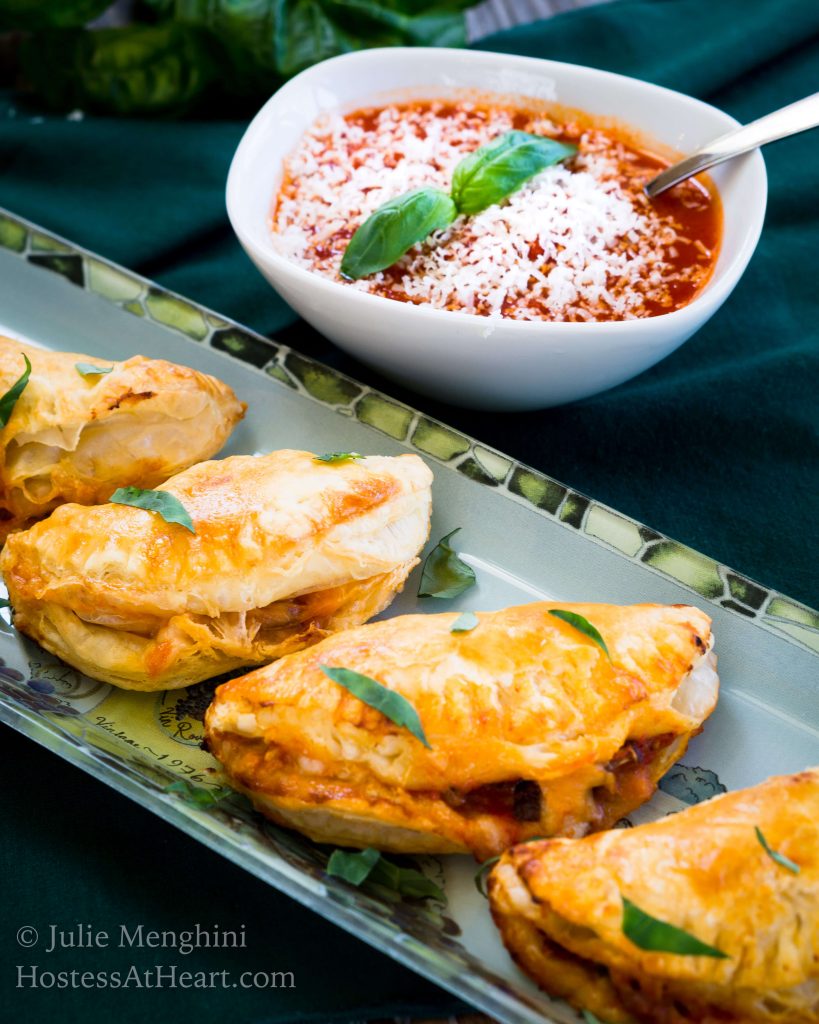 Do you remember my Gouda Cheese and Apple Stuffed Pork Chops Recipe? It's been popular. Besides being a show stopper, it's delicious and also simple to put together. I'm so excited to have the opportunity to team up with Crystal Farms Cheese again.
Empanadas are a fancy name for hand pies or turnovers.
The best thing about making empanadas is that you can stuff them with anything. These empanadas are vegetarian but you could just as easily add meat or veggies.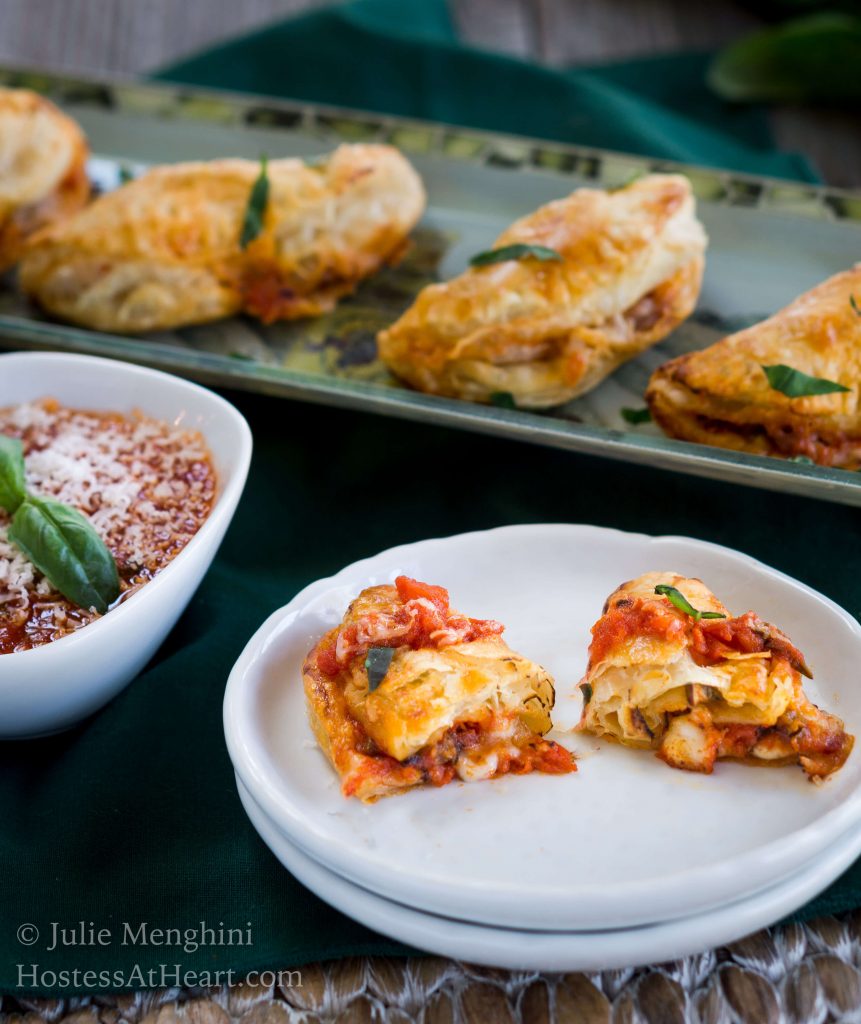 I also like the idea of using a dipping sauce. I used the marinara that I also used in the empanada filling but a cheese sauce would be amazing too. You can find some amazing recipes for sauces and dips on the Crystal Farms Cheese website! Their site also helps you pick from the 154 cheese flavors and types they offer and Where To Buy their products.
I love using block cheese because I can repurpose what I don't use so easily. I used a Provolone and a Sharp Cheddar in this recipe but the options are endless!
I diced the cheese in these empanadas so that it wouldn't completely melt while the empanadas baked and then grated some more over the marinara. If I have cheese I have the start to a dish we're going to love.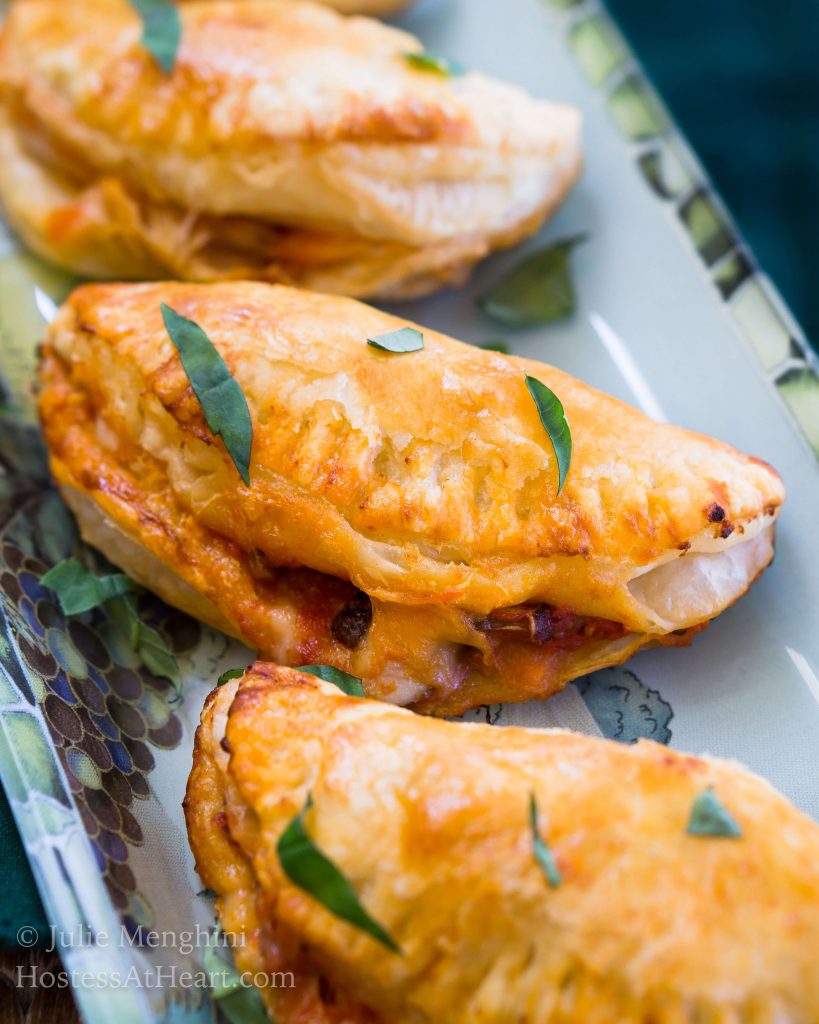 Don't have time to make it now? Pin it for later!
Baked Italian Cheese Mushroom Empanada Recipe
This Baked Italian Cheese Mushroom Empanada recipe makes an amazing appetizer or delicious meal. They're quick, easy, and everyone's going to love them.
Instructions
Preheat the oven to 400°F. Line two baking sheets with parchment paper.

Remove the mushroom stems and wipe any debris with a damp paper towel or cloth. Do not wash. Mushrooms act like a sponge when washed.

Combine the cheese, garlic, salt and sundried tomatoes. Add enough of the marinara to coat ingredients. Adding more than you need will result in soggy empanadas.

Unfold the puff pastry and roll it out to smooth out any wrinkles. Stamp out 4″ circles with a biscuit, cookie cutter or a drinking glass.

Whip the egg with a teaspoon of water.

Working with one empanada at a time, brush the perimeter of the puff pastry circle with the egg wash. Spoon or scoop one tablespoon of filling into the center of each circle. Fold in half and gently press edges together. Using a fork, crimp the edges closed. place on the baking sheet.

Repeat with each empanada. Brush the puff pastry with egg wash and bake for 20 minutes or until browned.

Serve with additional marinara.
Notes
Scraps from the puff pastry can be rerolled together for more empanadas.
Nutrition
Sodium:
311
mg
|
Calcium:
72
mg
|
Vitamin C:
1.2
mg
|
Vitamin A:
160
IU
|
Sugar:
1
g
|
Potassium:
115
mg
|
Cholesterol:
19
mg
|
Calories:
236
kcal
|
Saturated Fat:
5
g
|
Fat:
16
g
|
Protein:
5
g
|
Carbohydrates:
17
g
|
Iron:
1.2
mg
This recipe was calculated using the exact brands and measurements I used to make this recipe. If you are following a strict diet please note changing anything will cause the nutritional info to change. My calculations are intended as a guide only.
NOW YOU KNOW HOW MUCH I LOVE CHEESE RIGHT? HERE ARE A FEW MORE RECIPES THAT SHOW MY LOVE FOR CHEESE!
Gouda Cheese and Apple Stuffed Pork Chops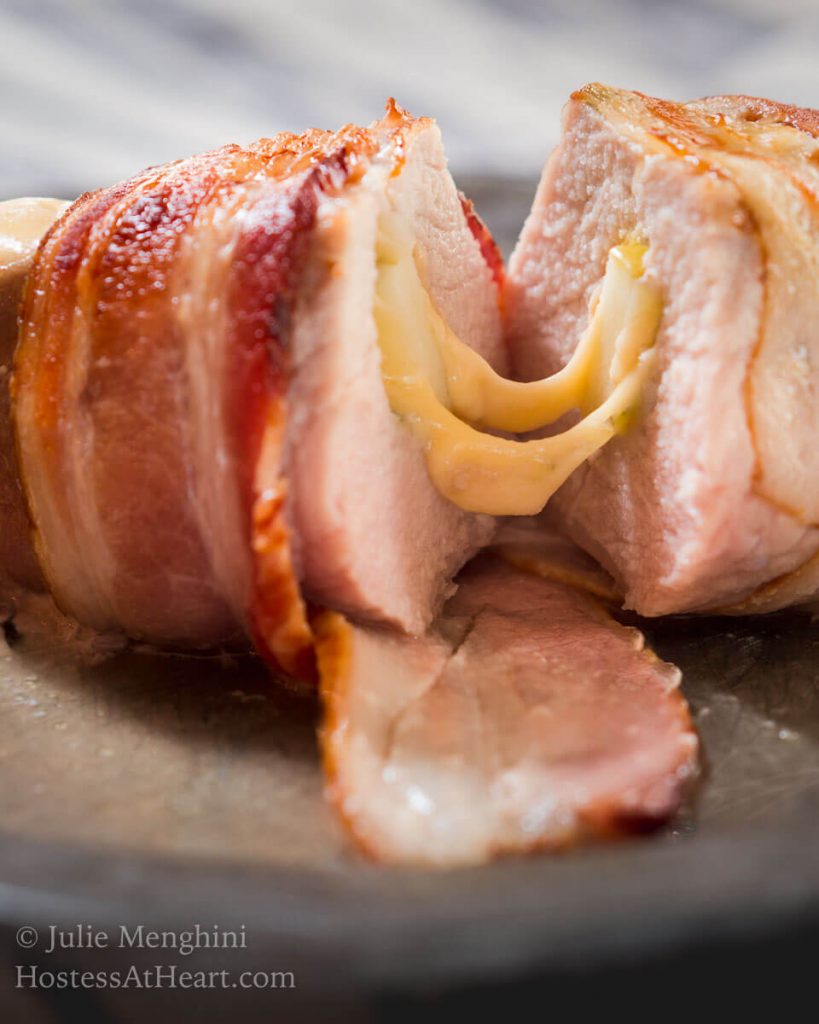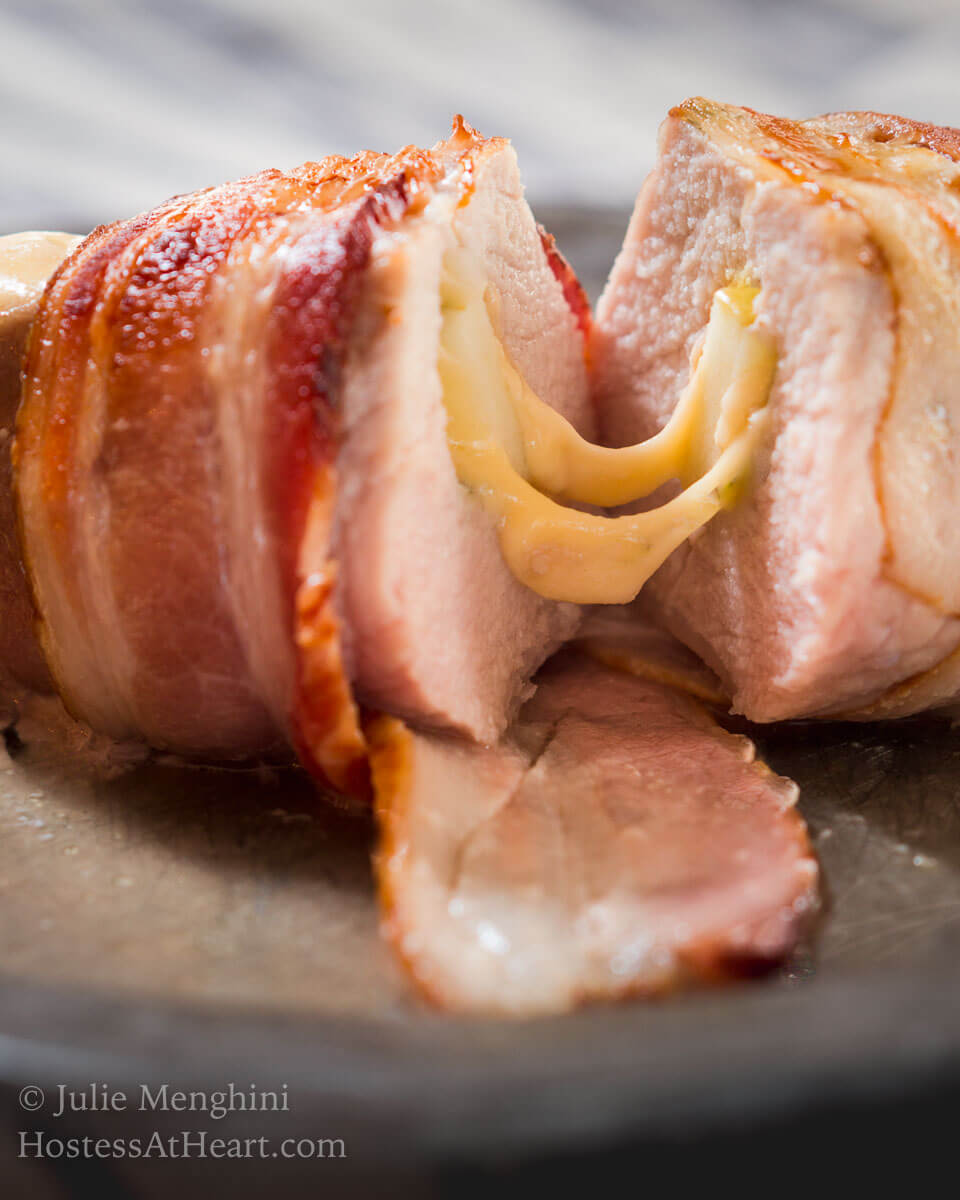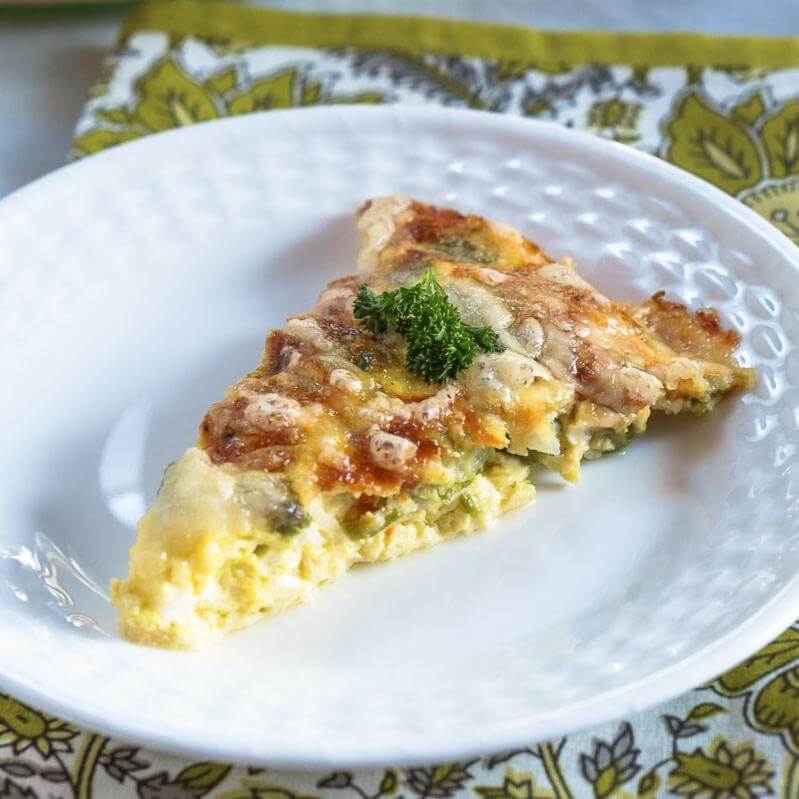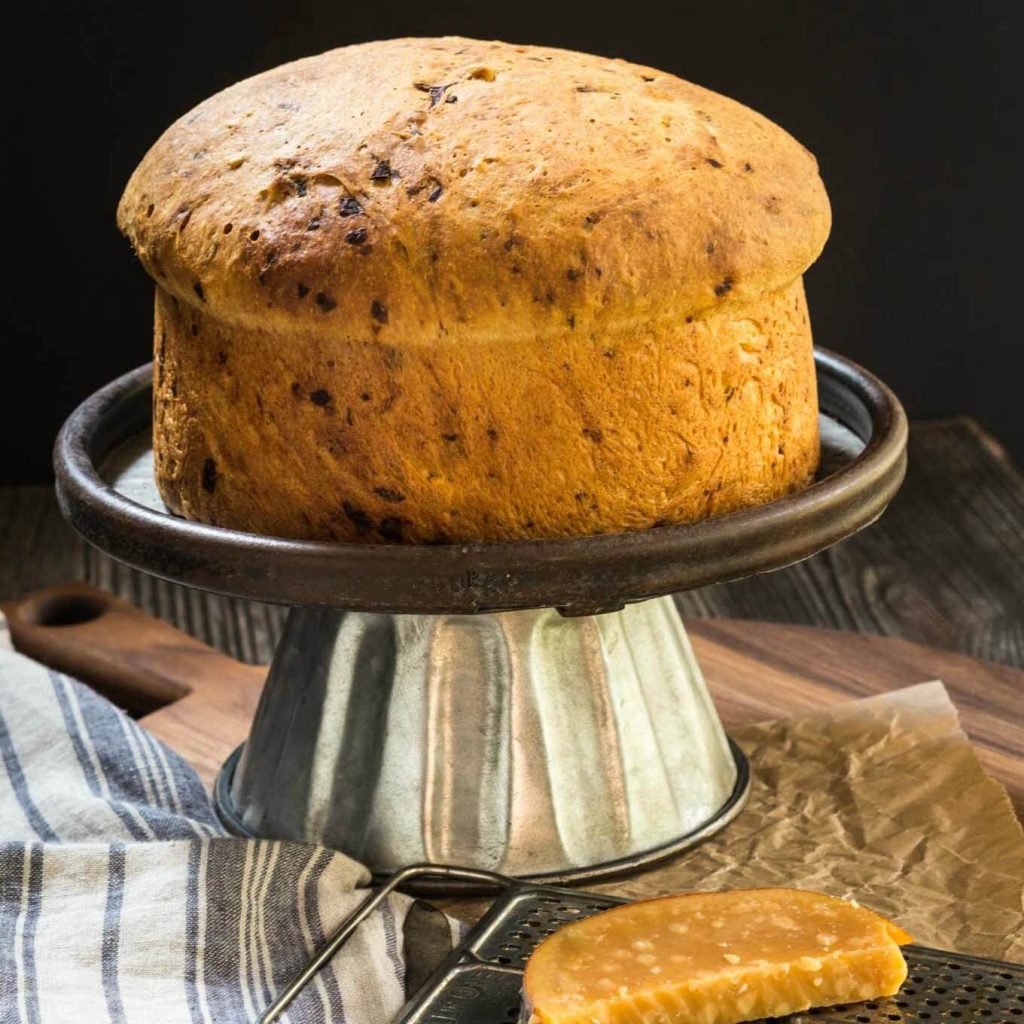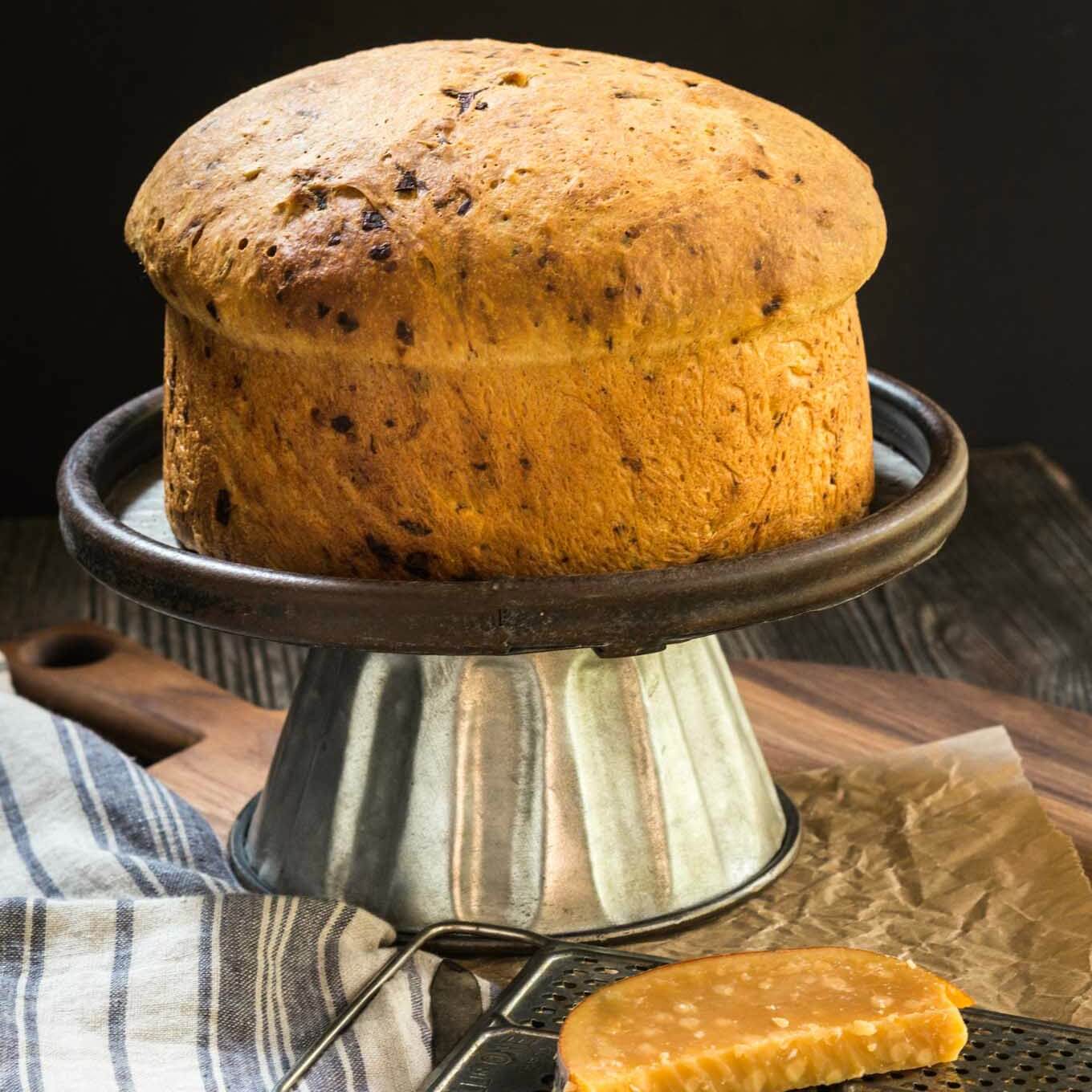 Let's keep in touch! You can find me on Pinterest, Instagram, Facebook, Twitter, and YouTube! Better yet, enter your email address in the box below and never miss a recipe!
Pin It Now!