If you've gotten a chance to try the classic Hawaiian sweet rolls from your local grocery store, you know they are pretty darned good. They're also a little pricey. Our homemade Sweet Hawaiian Bread Rolls recipe is even better, fresh from the oven, and costs less to make them. Plus, it's not hard to make these rolls, so you can whip them up for your family in no time.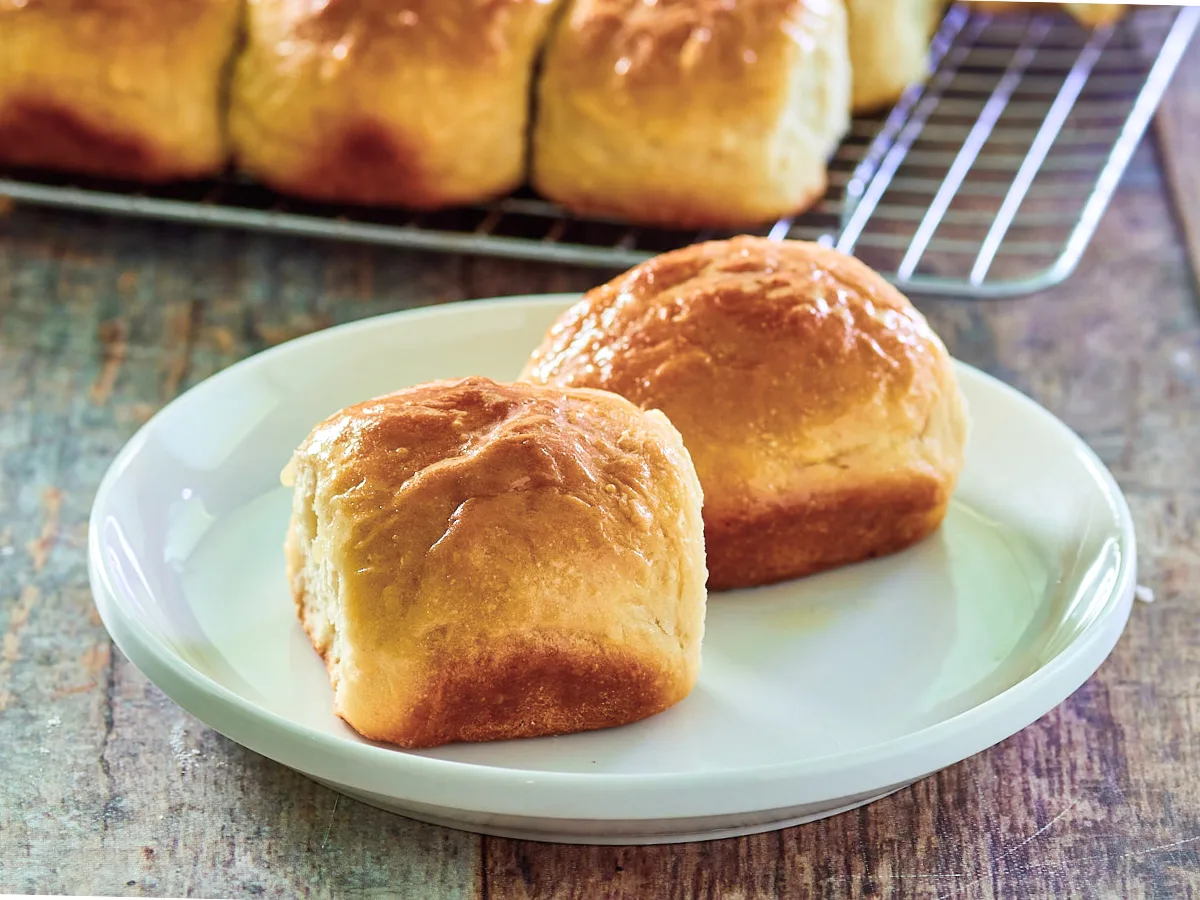 Straightforward directions and handy ingredients make this recipe a staple in our kitchen. Fluffy and ever so slightly sweet rolls are just dense enough that they can be made into sandwiches and just tasty enough that you will be tempted to make them every single day.
What are Hawaiian Rolls?
A form of bread made famous by a bakery on the Hawaiian islands, these rolls are sweetened and flavored pineapple, in a nod to the islands' cash crop. Developed in the 1950's by a baker on the island, the rolls gained popularity quickly. They are similar to a bread from the Philippines called pan de sal.
What Makes Hawaiian Bread Sweet?
Pineapple and honey are the two sweeteners that give these rolls both iconic flavor and a subtle sweetness.
Homemade Hawaiian Rolls Recipe Ingredients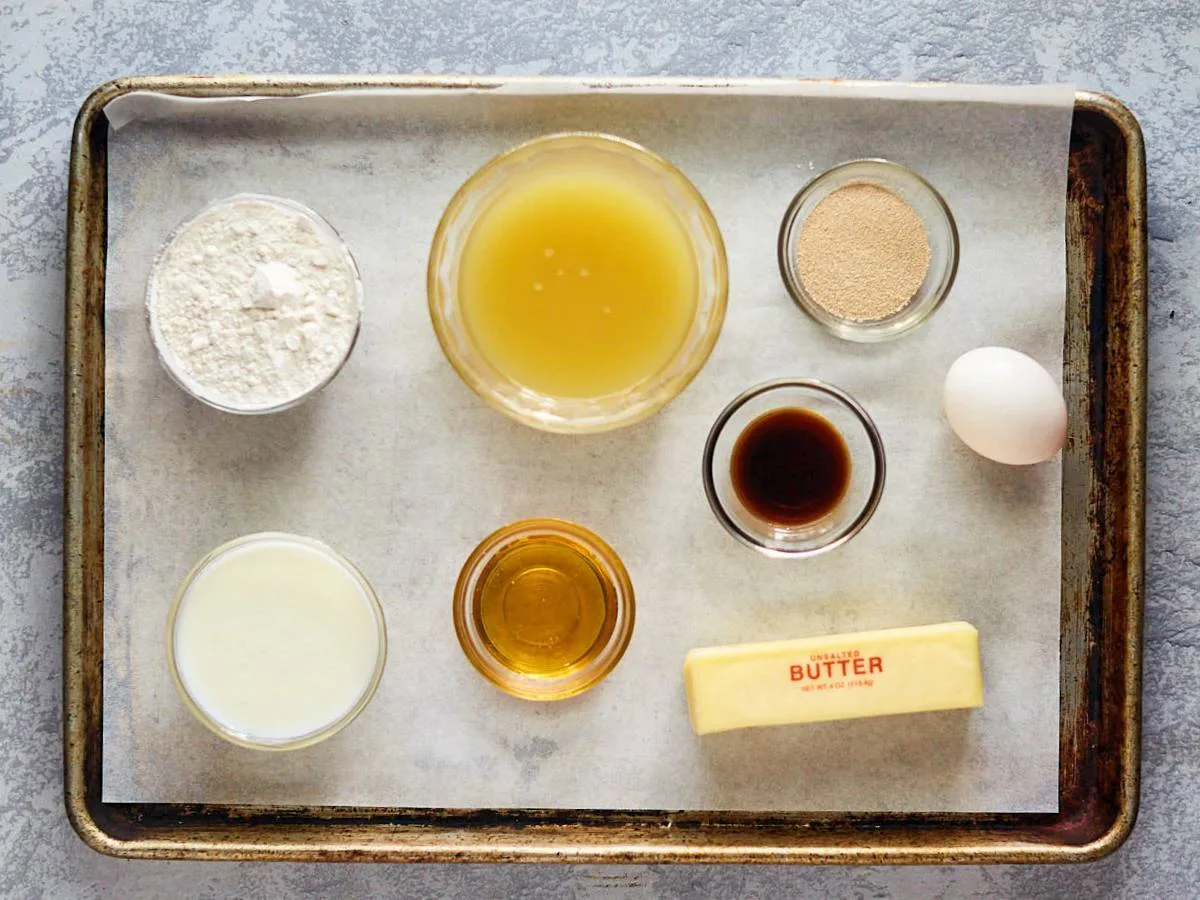 Pineapple Juice. You could use orange juice for this, and it would change the flavor slightly. This adds sweetness and that classic taste of a Kings Hawaiian roll.
Buttermilk. If you don't have buttermilk, put one tablespoon of lemon juice or white vinegar in a measuring cup, then add enough milk to equal 1 cup.
Unsalted Butter. If you only have salted butter in the house, decrease the salt in the recipe.
All-Purpose Flour.
Honey. The sweetness feeds the yeast, and honey changes the flavor as well.
Instant Yeast. Make sure to purchase the correct kind since yeast comes in several different forms.
Salt. Granulated Kosher salt is perfect for baking.
Egg. We use large eggs in all of my baking for consistent results. .
Vanilla Extract. Pure vanilla or imitation vanilla will work.
Honey Butter
Butter. Use the real stuff. It makes a difference in flavor.
Honey. We prefer locally grown honey. Use what you have available or prefer.
How To Make Hawaiian Bread Rolls Recipe
Step 1: Heat up the liquids.
You want to heat up the liquids to 110ºF to help the yeast multiply. To do this, combine the pineapple juice, buttermilk, butter, and honey in a large liquid measuring cup and microwave it. You can check the temperature with an Instant Read Thermometer.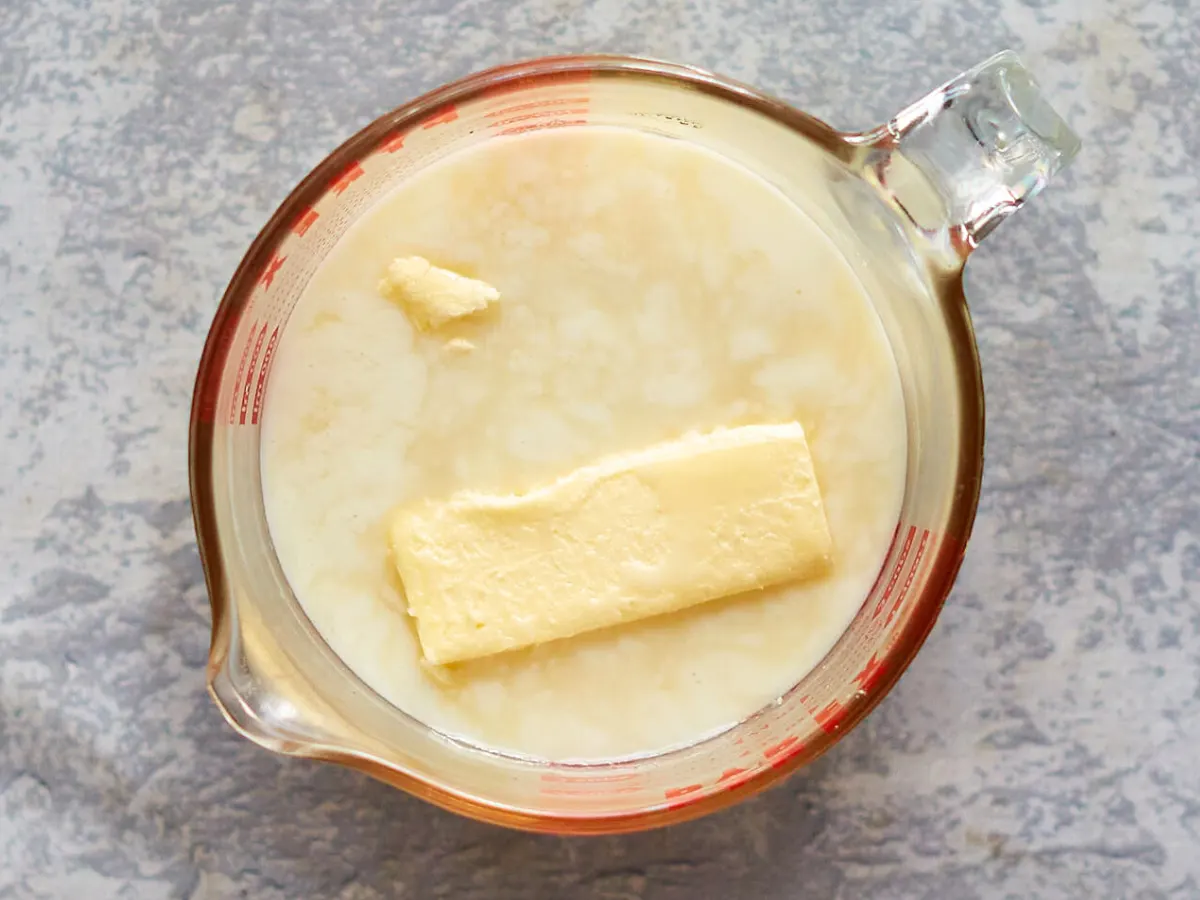 Step 2: Add the remaining ingredients.
Add the flour, yeast, and salt to the bowl of a stand mixer fitted with the dough hook attachment, and mix on low speed until combined. Gradually pour in the pineapple mixture, followed by the egg and vanilla.
Step 3: Mix the dough.
Gently combine the dough following our instructions on the recipe card. Do not overwork this dough.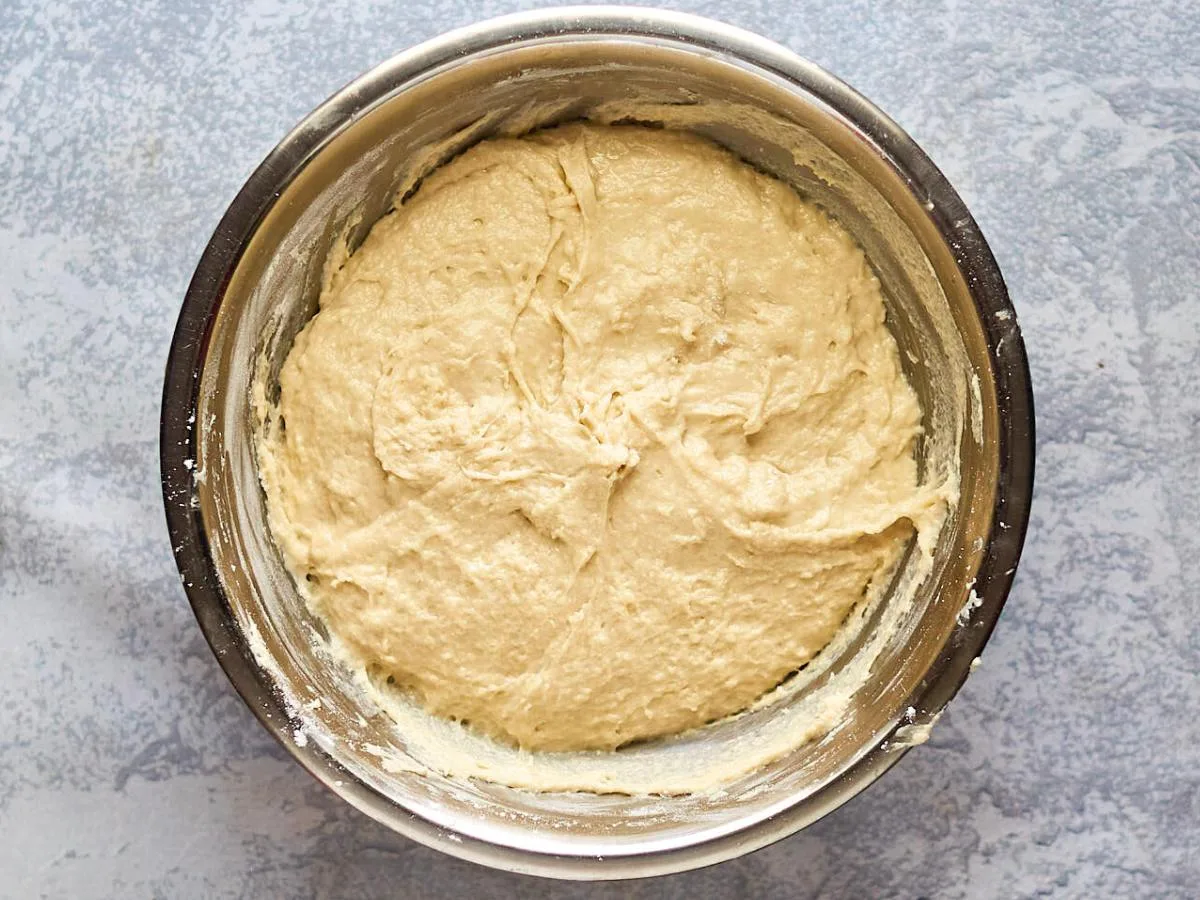 Step 4. Let Dough Rise.
Cover the dough with plastic wrap or a clean towel for the first rise. It needs to double in size, and it will take about 90 minutes.
Step 5. Divide the Dough.
Punch it down and divide the dough into fifteen equal portions. The easy way to get equal pieces is to use a kitchen scale or just approximate. Place the dough balls in the prepared pan.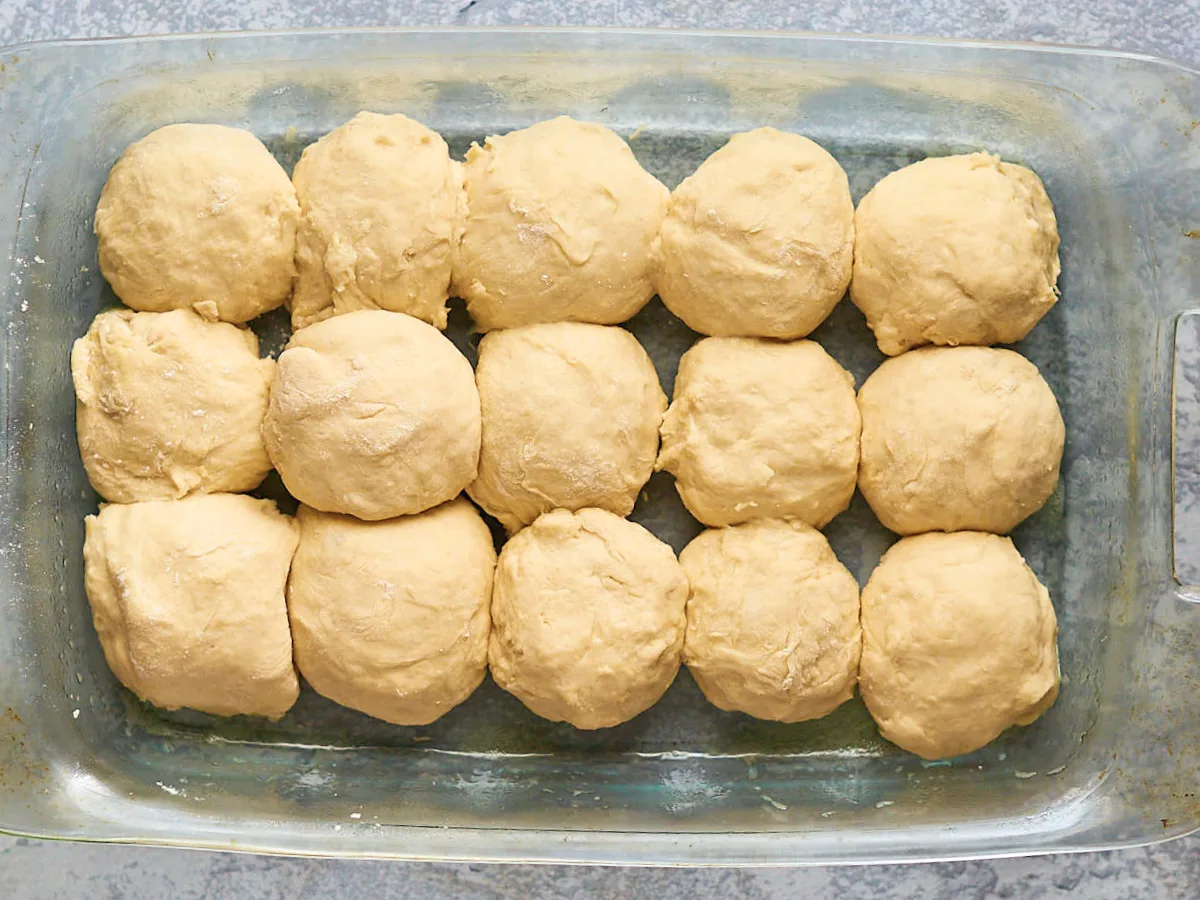 Step 6. Second Rise.
Cover the pan with plastic wrap or with a clean kitchen towel and put it in a warm place for the second rise.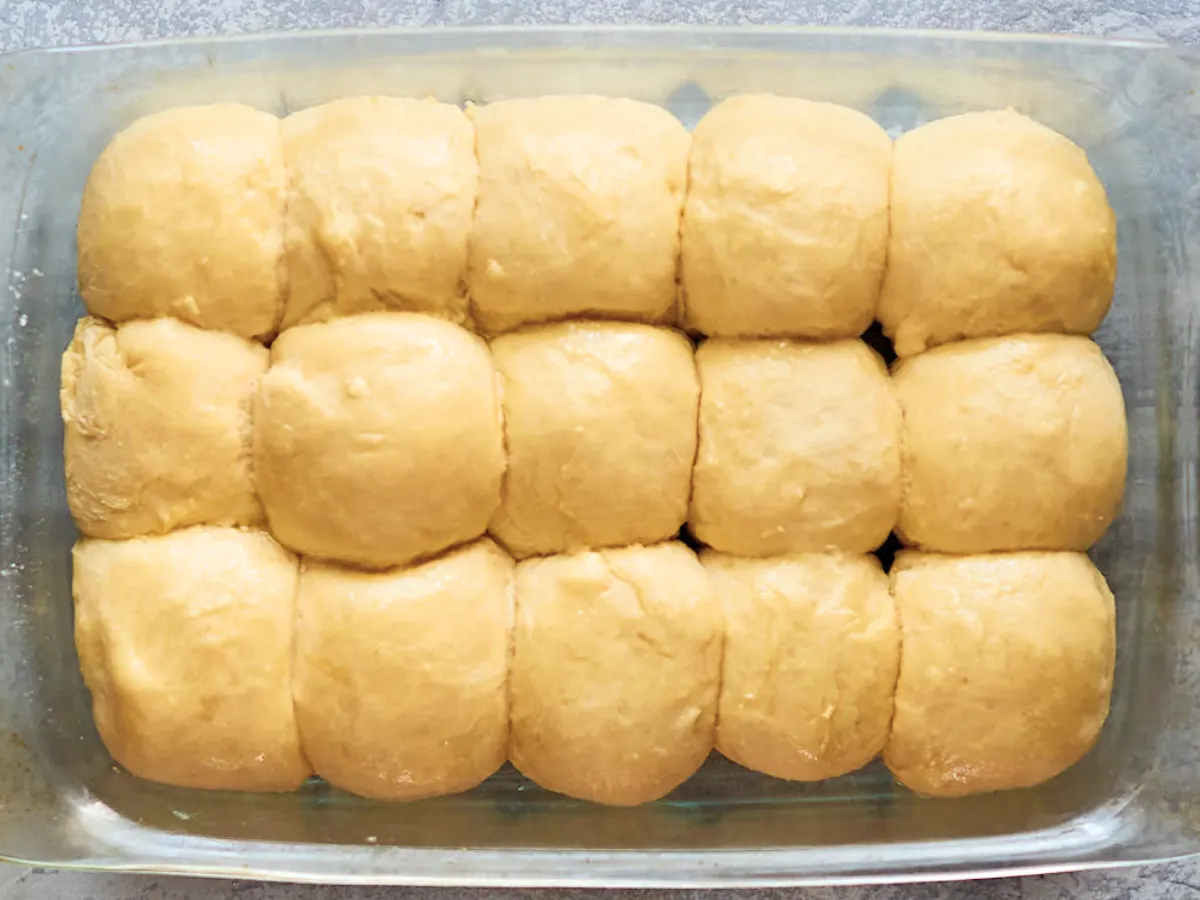 Step 7. Coat with honey butter on top.
Mix the honey butter and brush it over the tops of the rolls.
Step 8. Bake your Homemade Hawaiian Bread Rolls Recipe.
They need to bake for about 20 minutes. Then, add more honey butter mixture to the tops.
Popular Variations & Additions
Add dried fruit. Cranberries or raisins would be very nice in this bread.
Swirl with cinnamon. Stirring a small amount of cinnamon makes this a dessert bread.
Top with Seeds – Top the rolls with poppy seeds or sesame seeds before baking.
Make Hawaiian roll sliders. After the rolls are baked, you can split the entire set in half and then layer ham and Swiss cheese in between the halves. Bake for ten minutes to melt the cheese, and serve hot!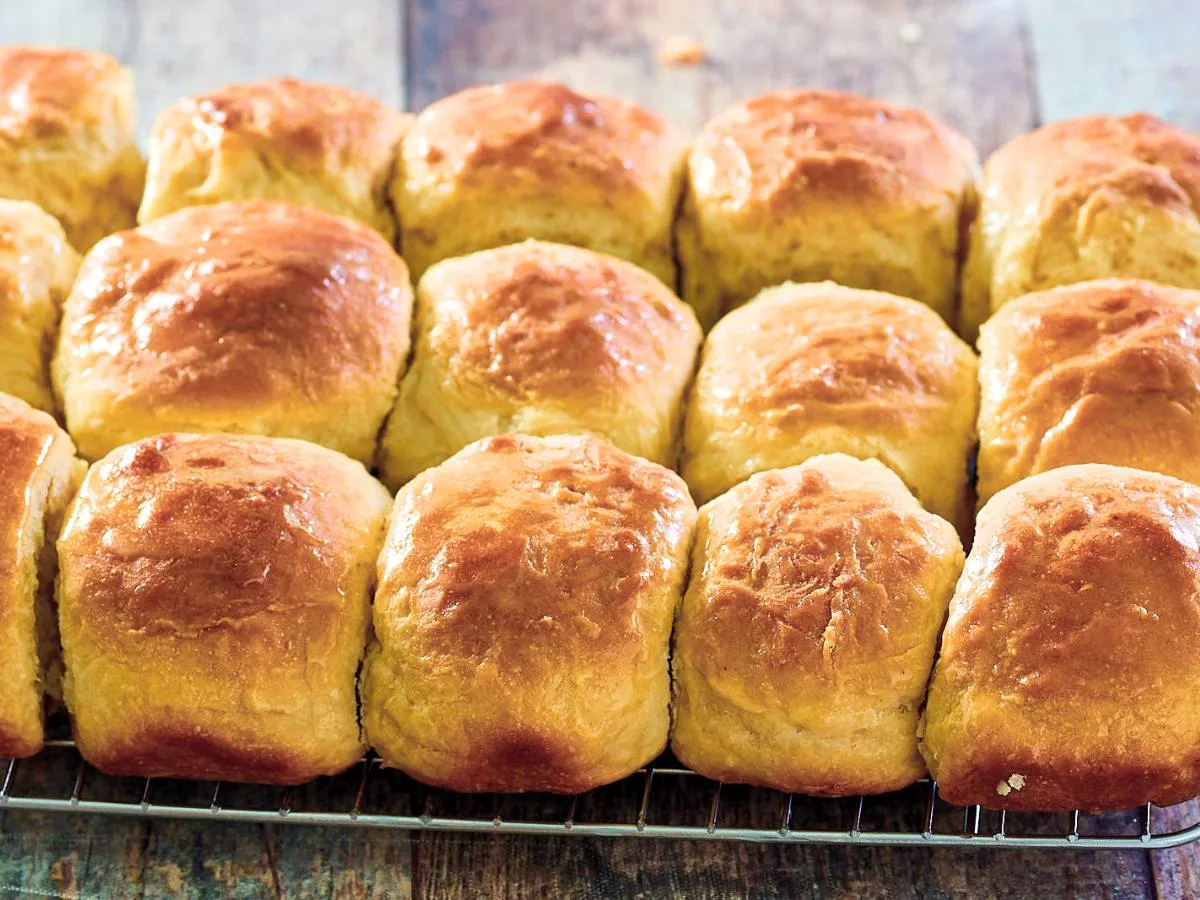 How To Reheat & Store Homemade Hawaiian Bread Rolls
Best Way To Store Homemade Hawaiian Sweet Rolls
Keep leftover rolls at room temperature in an airtight container or bread bag for up to four days until they start to show signs of staleness.
Can I Freeze Sweet Hawaiian Rolls Recipe
Yes, you can freeze the bread dough uncooked (already portioned in a disposable baking pan) or freeze the baked rolls. Place either in an airtight container and freeze for up to six months. The dough can be baked frozen and will take a few minutes extra.
How To Reheat Homemade Hawaiian Bread Rolls
Place individual rolls in the microwave for ten seconds at a time to reheat.
Frequently Asked Questions
Can I make this recipe in the bread machine?
Yes. Mix and heat the liquid ingredients as described. Then, add the liquids to the bread machine first, with the vanilla. Then, add the flour and salt. Place the egg on one side of the flour. Add the yeast in the center of the flour. Run the machine on the dough cycle, and then pull the dough out to split into rolls, rise in a 9×13 pan, and bake in the oven.
How long will Homemade Rolls Last?
Up to one week. The store-bought rolls have preservatives that make them last longer.
Do Hawaiian Rolls need refrigerated?
No. You can always refrigerate bread to make it last a little longer, but it also dries out in the fridge.
Serving Suggestions
These beautiful homemade Hawaiian sweet rolls work perfectly with almost any meal. They go well with breakfast, lunch, or dinner and make amazing slider appetizers such as these Big Mac Cheeseburger Sliders. Turn them into sandwiches, top them with sausage gravy, or my favorite, warm Hawaiian rolls slathered in butter. I'm serious when I say it will be your new bread obsession.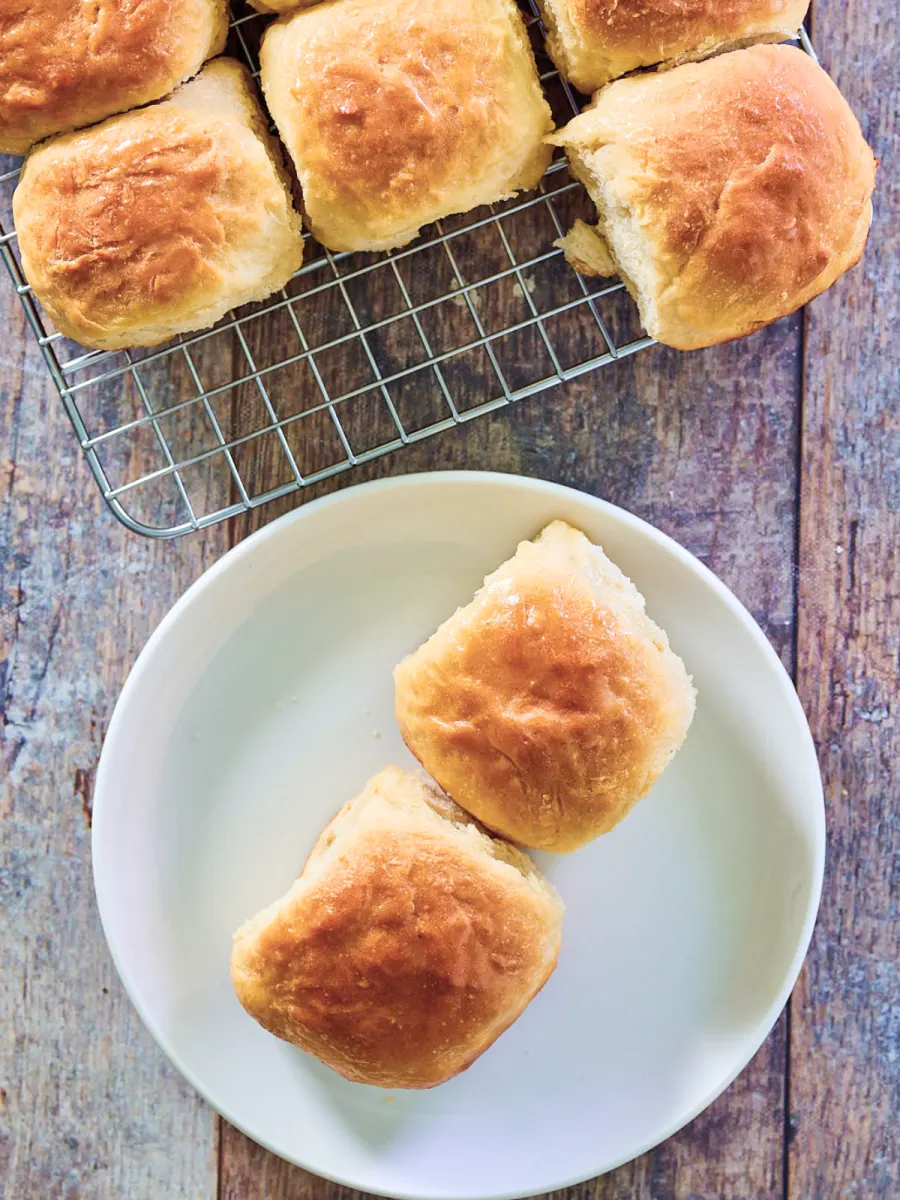 Other Fantastic Bread Recipes
I hope you enjoyed this delicious recipe as much as we do. Drop me a comment below, and don't forget to give it a star rating. ⭐⭐⭐⭐⭐. Your comments and ratings help others decide if this recipe is for them too.