Chicken Pear Salad with Goat Cheese sounds like a mouthful to say, but that's what you will want once you've tried the Pear Dressing!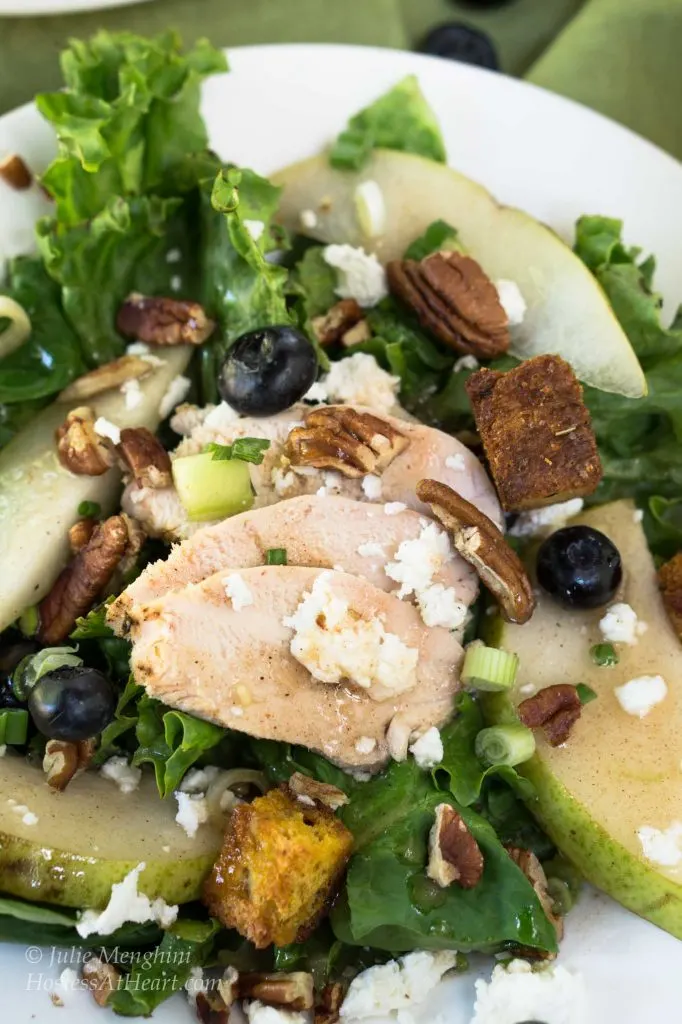 I had a heck of a time coming up with a name for this salad. I wanted to do it justice but thought Chicken, Pear, Blueberry, Pecan, salad with Goat Cheese…. and Pear dressing was just overdoing it. I'm getting hungry just thinking about this beautiful salad. Chicken Pear Salad with Goat Cheese will just have to do.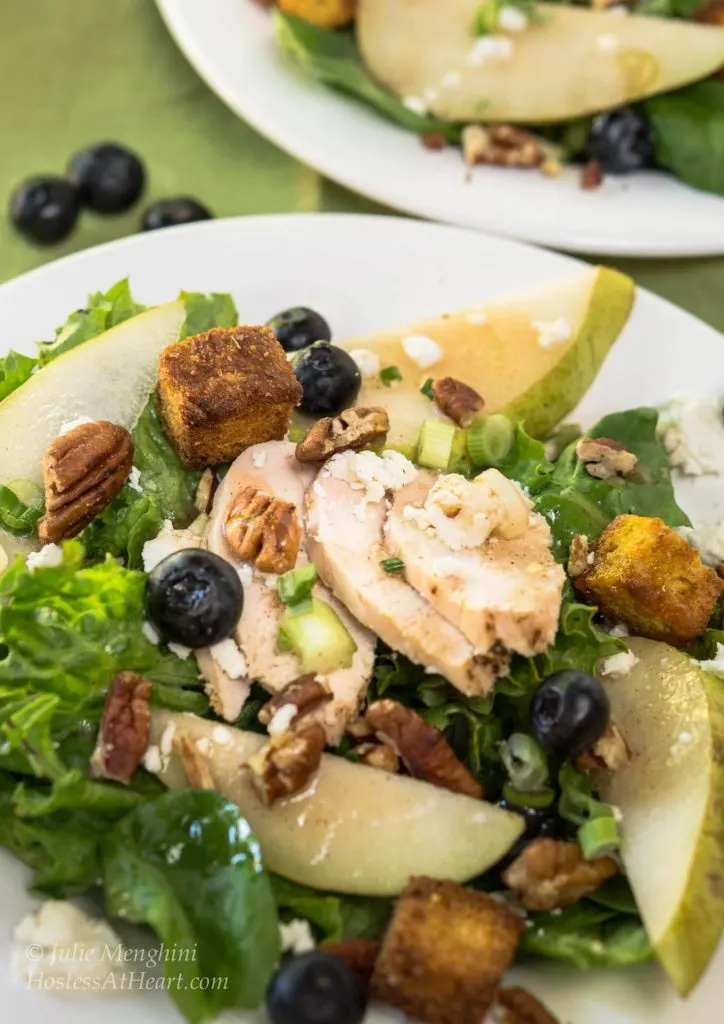 I used to think that I didn't really need a recipe for a salad. All you had to do was throw a bunch of stuff together and add some dressing. Well, I don't think all salads are created equal. Dressings definitely are not created equal. They're easy to put together and taste so much better than store-bought.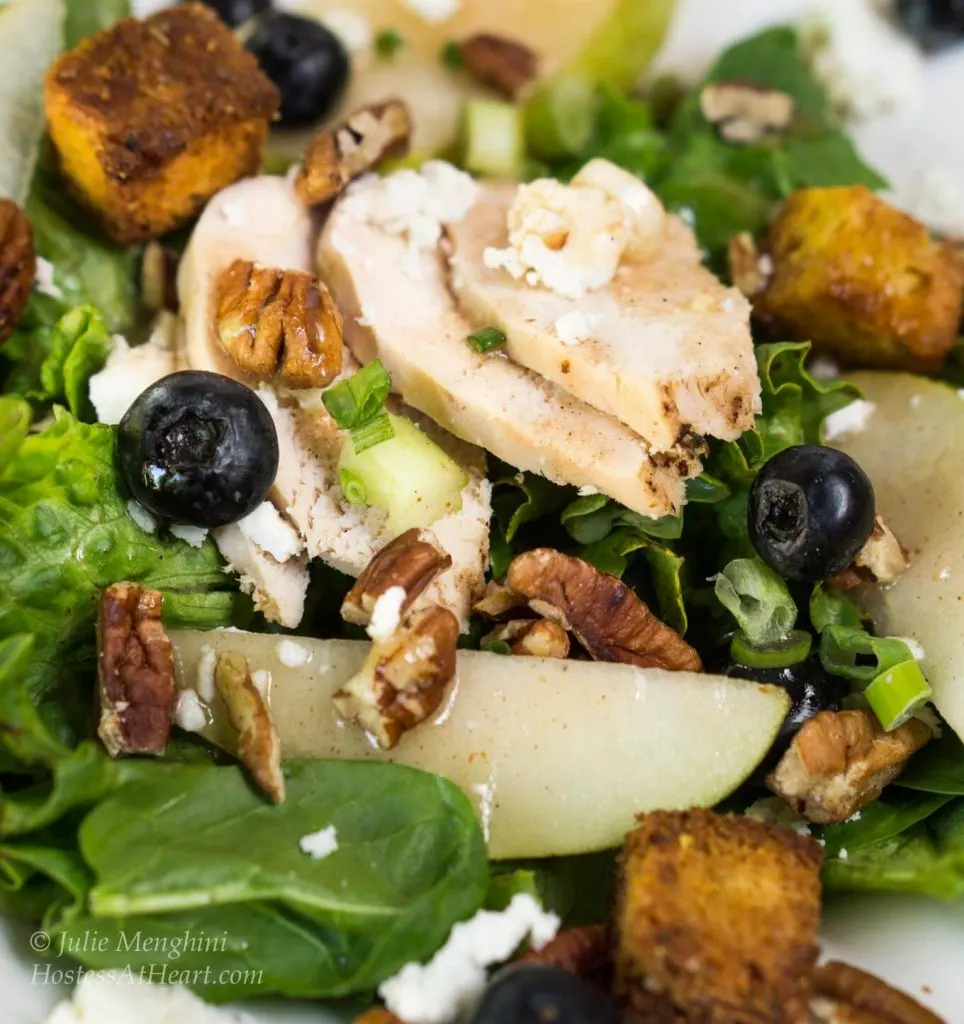 This salad originated with some leftover chicken that we'd put on the grill the day before. With the weather getting nicer, I just had salad on the brain. When I ran (yea right…drove) to the store, I found some beautiful Anjou pears and blueberries and just ran with that idea. What resulted was a masterpiece of a salad. I hope you will agree.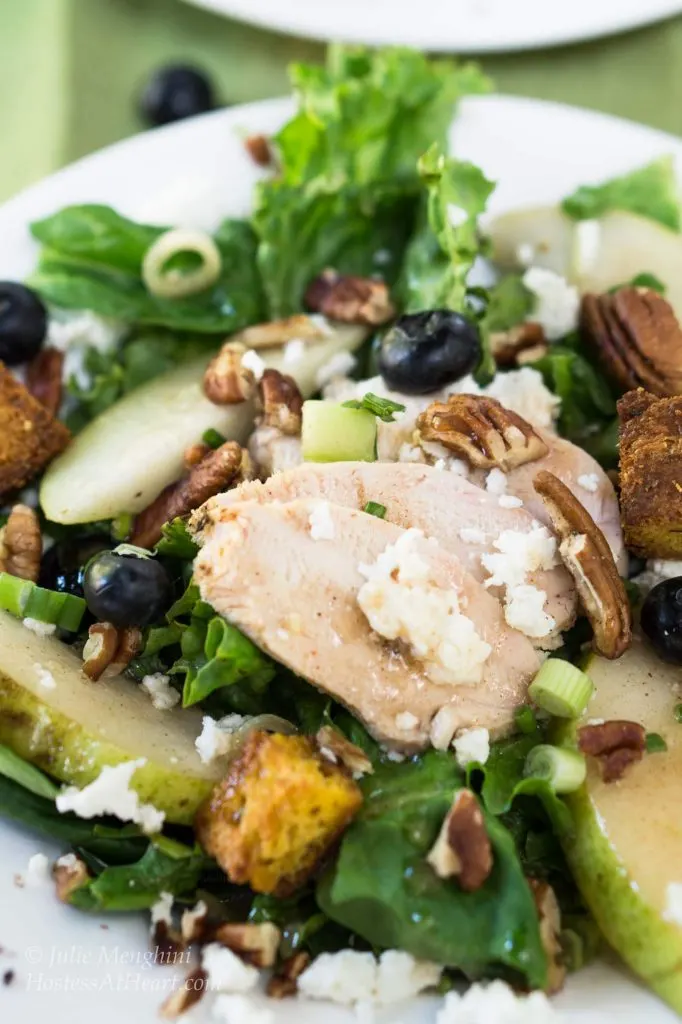 This salad made a great meal that filled us up and we weren't digging through the cupboards looking for a snack an hour later. I really crave great salads and this one is at the top of my list. How about you? What is your favorite salad?
I love a great salad and here are some other salads that we really love!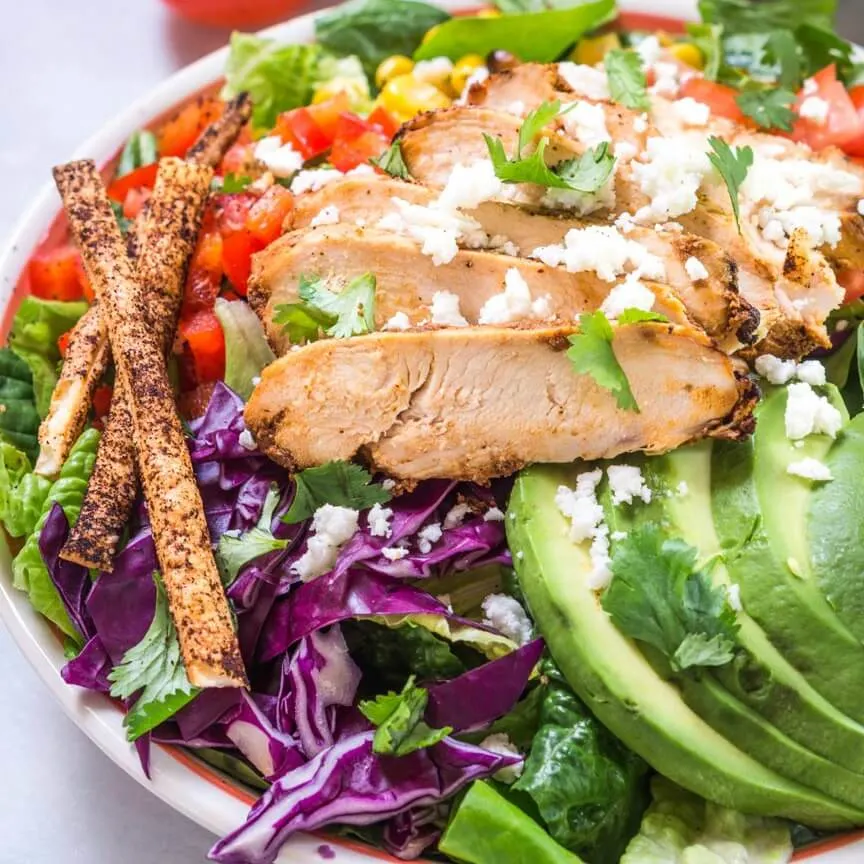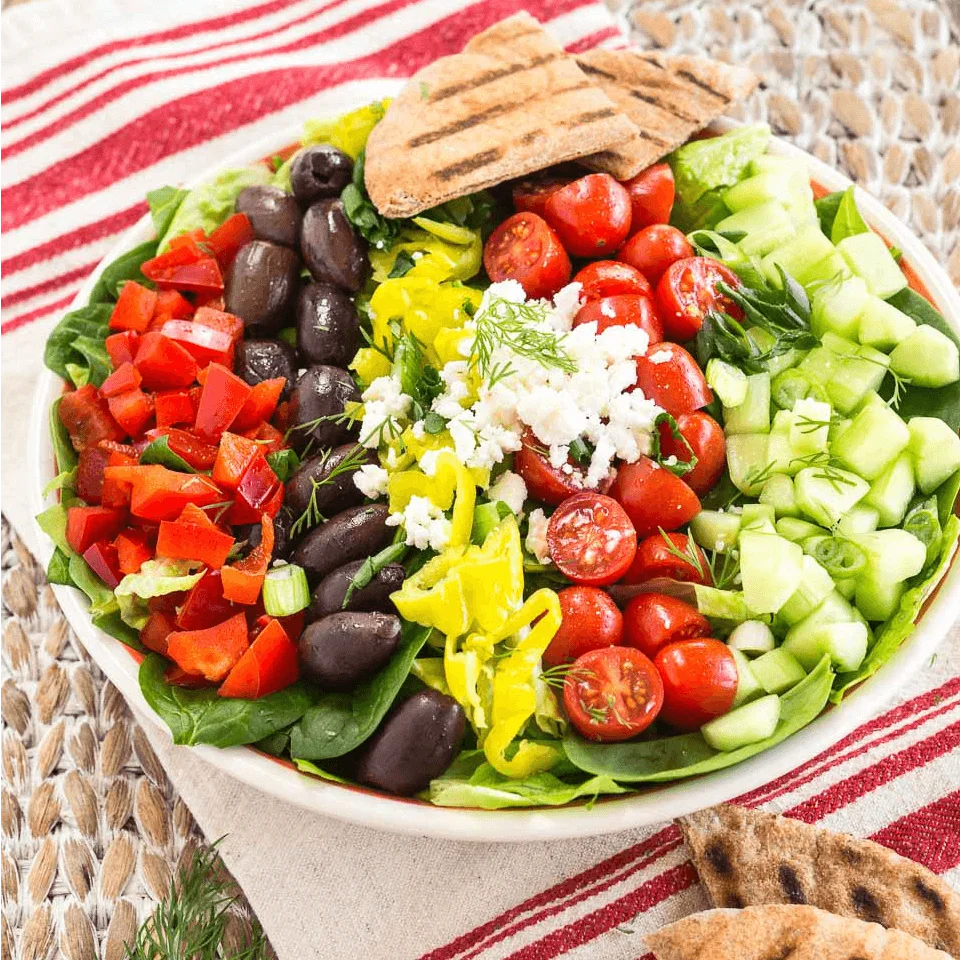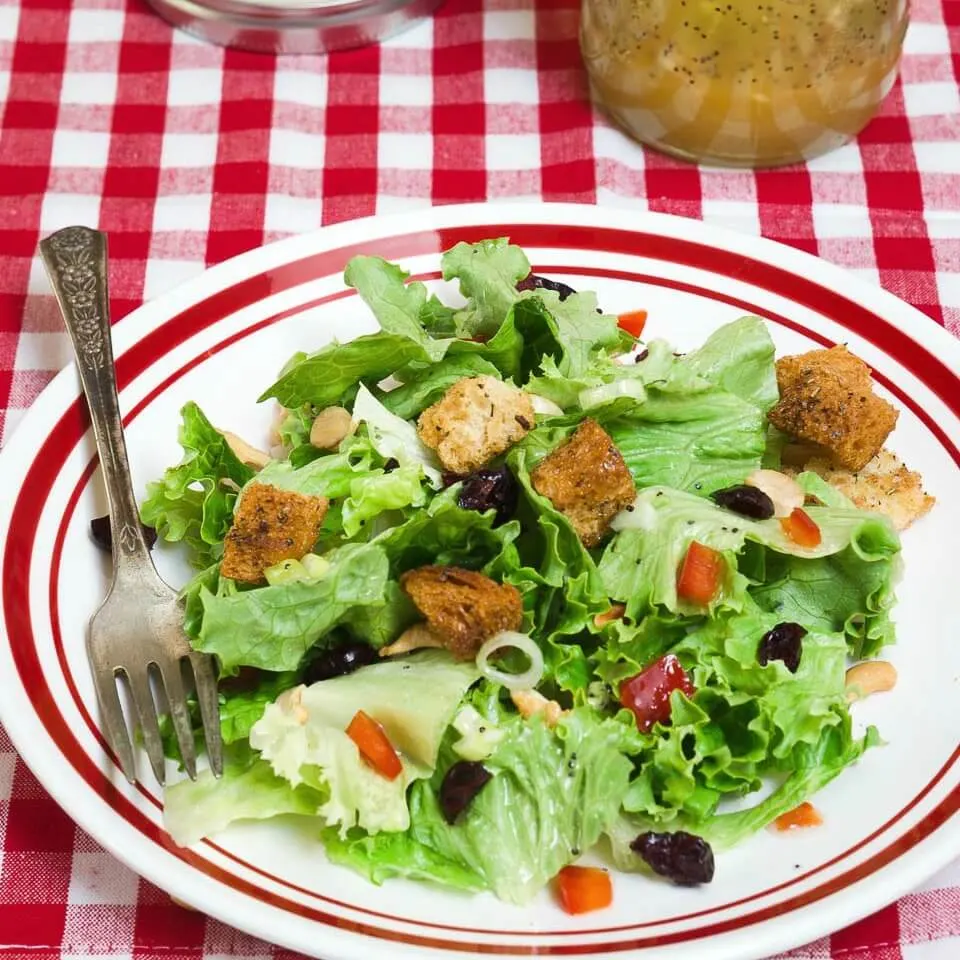 Let's keep in touch! You can find me on Pinterest, Instagram, Facebook, Twitter, and YouTube! Better yet, enter your email address in the box below and never miss a recipe!