Cranberry Vanilla Baked Donuts are soft, tender, and delicious. They can be made in a jiffy and topped with anything you desire.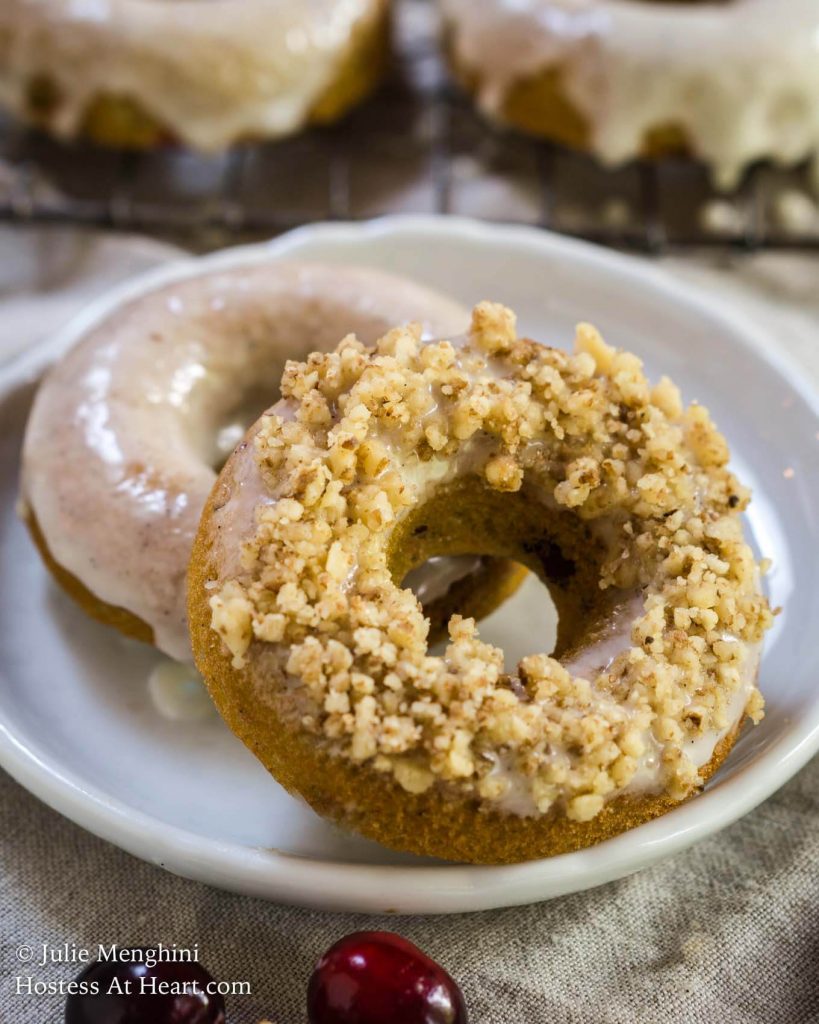 The donut demon has been released. Ever since I made the Dark Chocolate Baked Donuts recipe, I've been dreaming up other ways to show my once neglected donut pan some love. This Cranberry Vanilla Baked Donuts Recipe deserves a whole lot of love.
Items you may need to make the best Cranberry Vanilla Donut recipe!
Donut pans – These non-stick donut pans are so easy to use and the baked donuts pop right out.
Cooling racks – I love these large racks. I can get an entire batch od cookies on one and they're tough enough to hold large loaves of bread. It fits into my half-sheet pan for baking bacon too!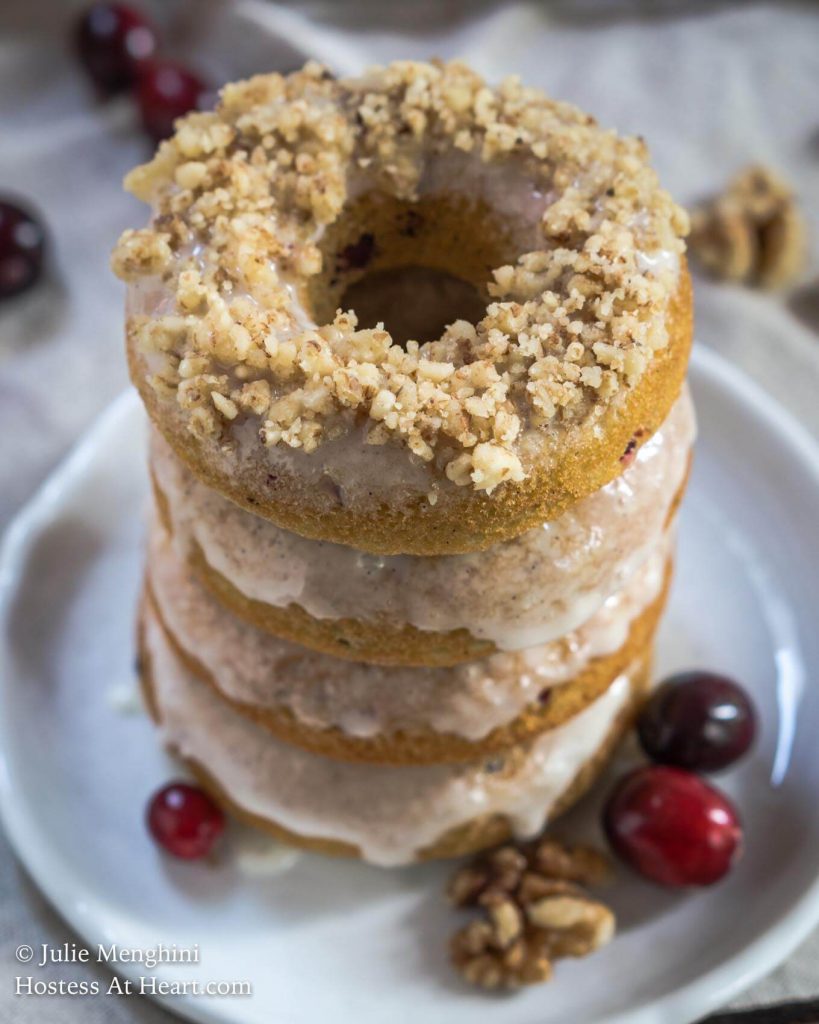 Cranberries are delicious and can be used in so many ways. It used to be that I bought a bag at Thanksgiving and made a delicious sauce. Whatever was left went to waste. I don't like wasting food so am always thinking of other ways to use ingredients. Unfortunately, unlike other fruits, they are just too sour to eat as is.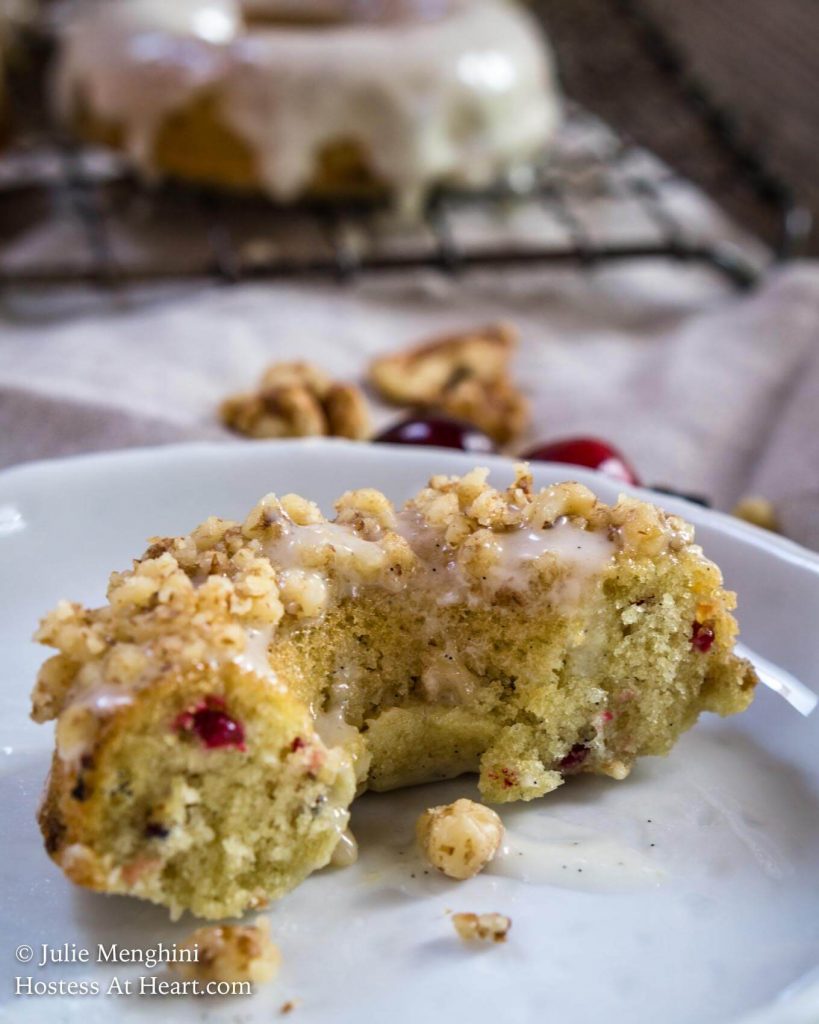 Last year I made Cranberry Orange muffins. They were so delicious that I knew Cranberry Vanilla Baked Donuts would be delicious too and I wasn't wrong. The smooth vanilla flavor really comes through and blends so well with the citrus of the cranberry. The crumb is delicate and just melts in your mouth.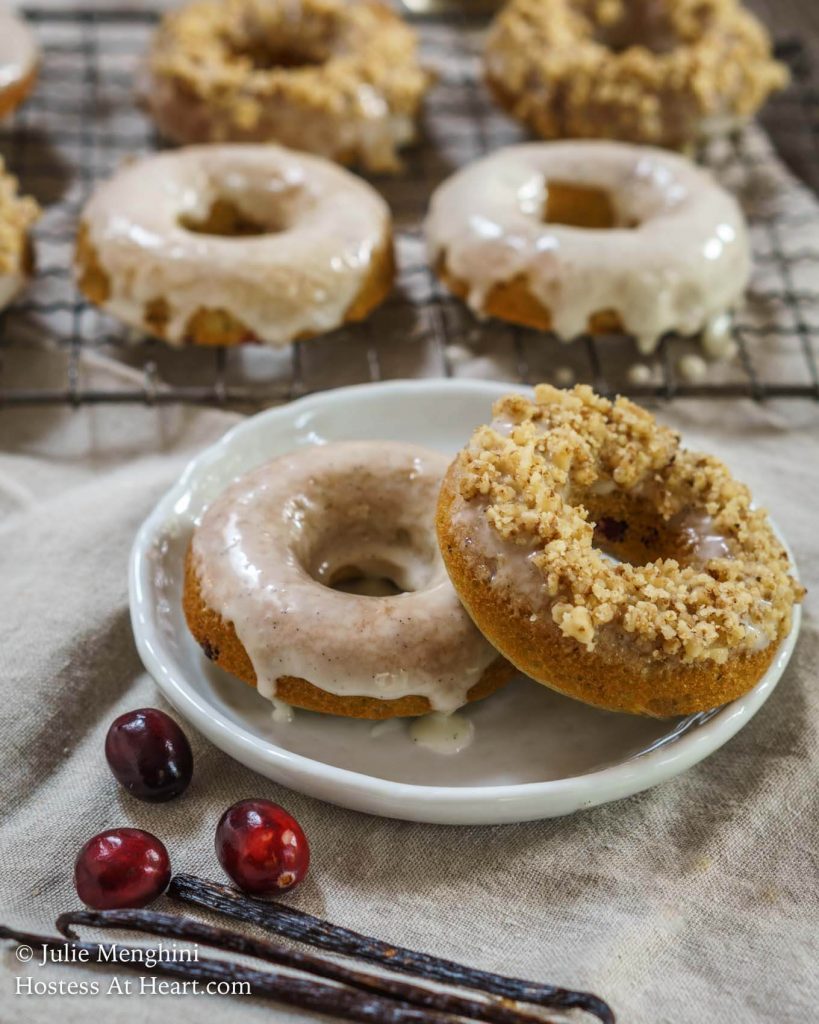 I glazed these babies and dipped a few in-ground walnuts. You could top them any way you please, dust them with powdered sugar or just as is.
Don't have time to make it now?

Pin it

for later!
If you liked this recipe, here are a few recipes you may enjoy
What is your favorite way to use cranberries? I'd love it if you would share your ideas!
Welcome to #CranberryWeek, hosted by Caroline's Cooking. We'll be sharing cranberry-inspired creations all week long in celebration of national cranberry day. Search #CranberryWeek to keep up to date and follow the #CranberryWeek Pinterest board for more cranberry inspiration. But first, see all the other cranberry recipes being shared today: