Frozen Cranberry Salad is a molded salad recipe that can easily be made ahead of time. Our cranberry salad recipe is delicious and will be striking on any Holiday table.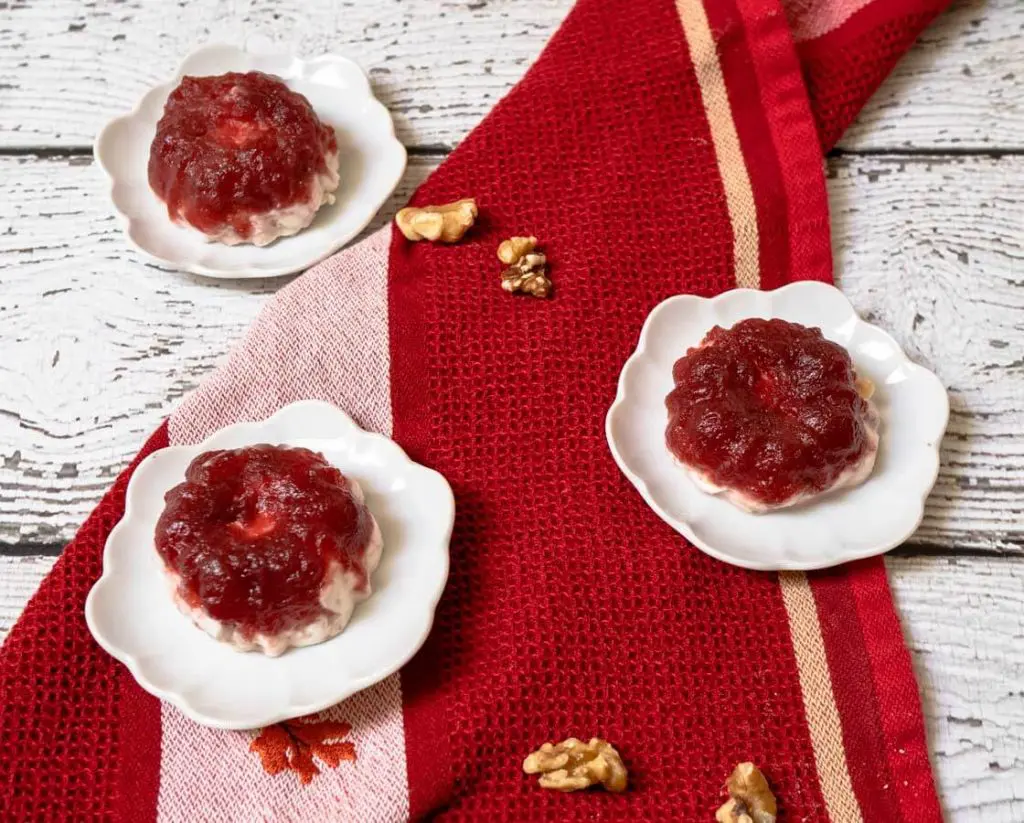 Frozen Cranberry Salad adds beauty to any Holiday table without a lot of work.
This easy Cranberry Salad recipe can be made ahead of time so you can focus on enjoying the people at your table.
Using simple ingredients, this delicious salad comes together in a jiffy.
During the holidays, I do everything that I can to ease the work load. At first glance this recipe looks like it's time-consuming with layers of work.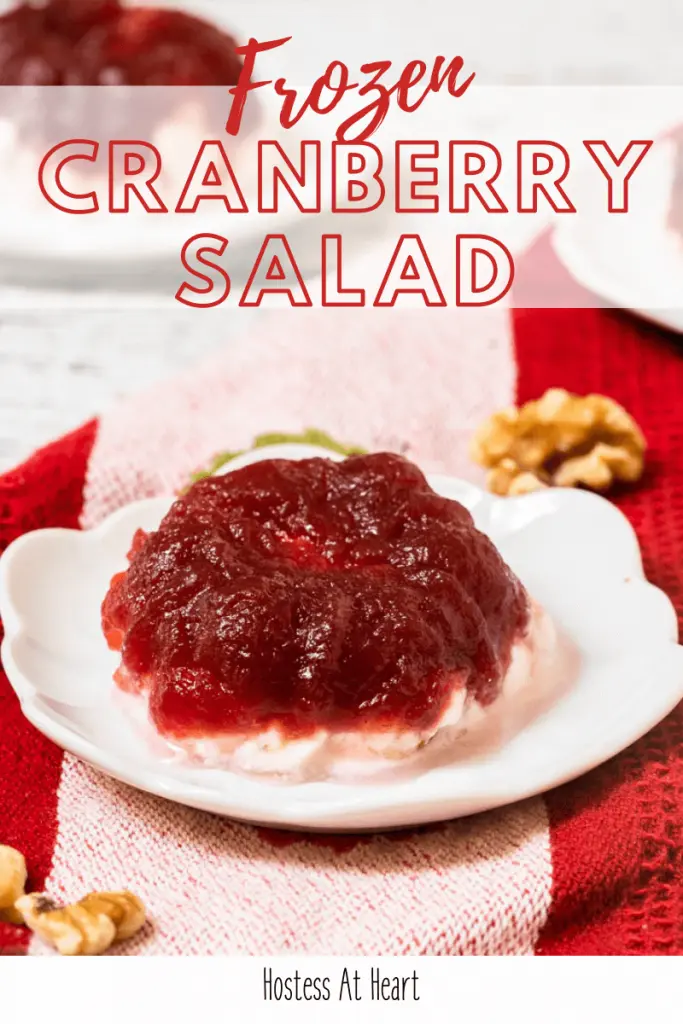 It's not! Using cranberry sauce and not jello, you get a lot of smooth creamy flavor that doesn't take long to make.
Groceries you may need
Jellied Cranberry Sauce
Lemon Juice – you could also use orange juice
Heavy whipping cream
Yogurt – you could also use mayonnaise
Powdered sugar
Walnuts – this is optional but we believe that nuts add to this festive salad recipe.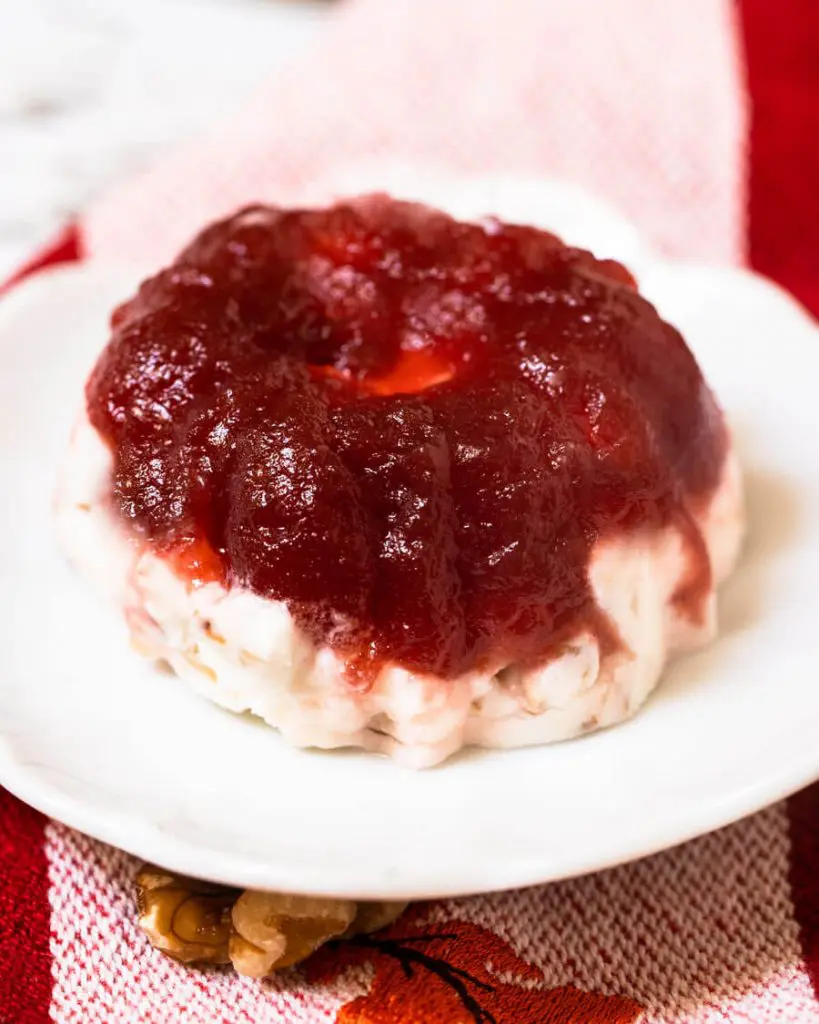 How to Make this Cranberry Salad recipe
Put the cranberry sauce in a bowl with the lemon juice and crush it together with a fork. Spoon the cranberry sauce mixture into a mold, small dishes, or a muffin pan.

This cranberry salad is meant to be served in individual servings so you want your dishes sized accordingly.

Whip up the whipping cream and fold the yogurt, powdered sugar, and walnuts into the whipped cream. Spoon the whipped cream mixture over the cranberry layer.
Freeze.
How to easily serve this Frozen Cranberry Salad for your Holiday
We made our individual salads using this bundtlette pan. Once they were frozen, I popped them out of the pan and kept them covered with plastic wrap on a baking sheet, and stored them in the freezer until we were ready for them.
Before our meal, put the cranberry salads on individual plates or fancy little dessert bowls and set them on our table.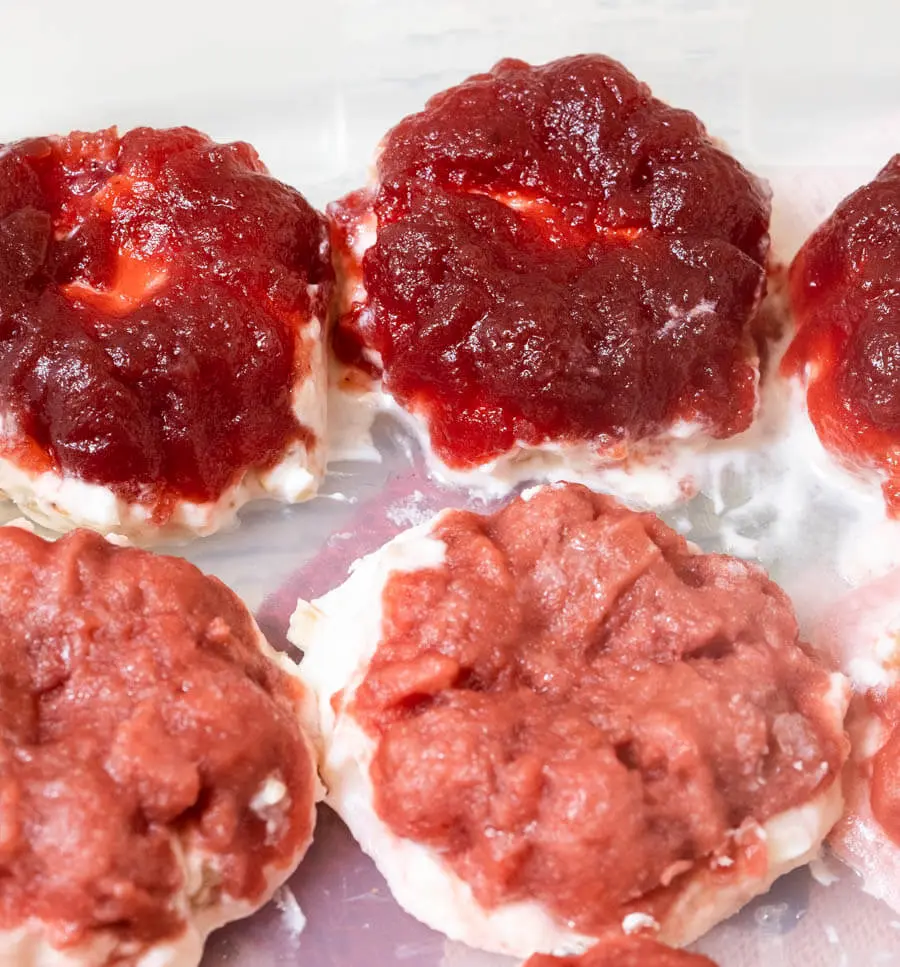 As you can see, they have an opaque coloring before they thaw but they will turn red once thawed. Pinky swear!
You can set them on a pretty piece of lettuce and even sprinkle additional chopped walnuts over them if you want to get fancy.
Once they thaw, they can run a little on the plate. That's a good reason to serve them in their own dish.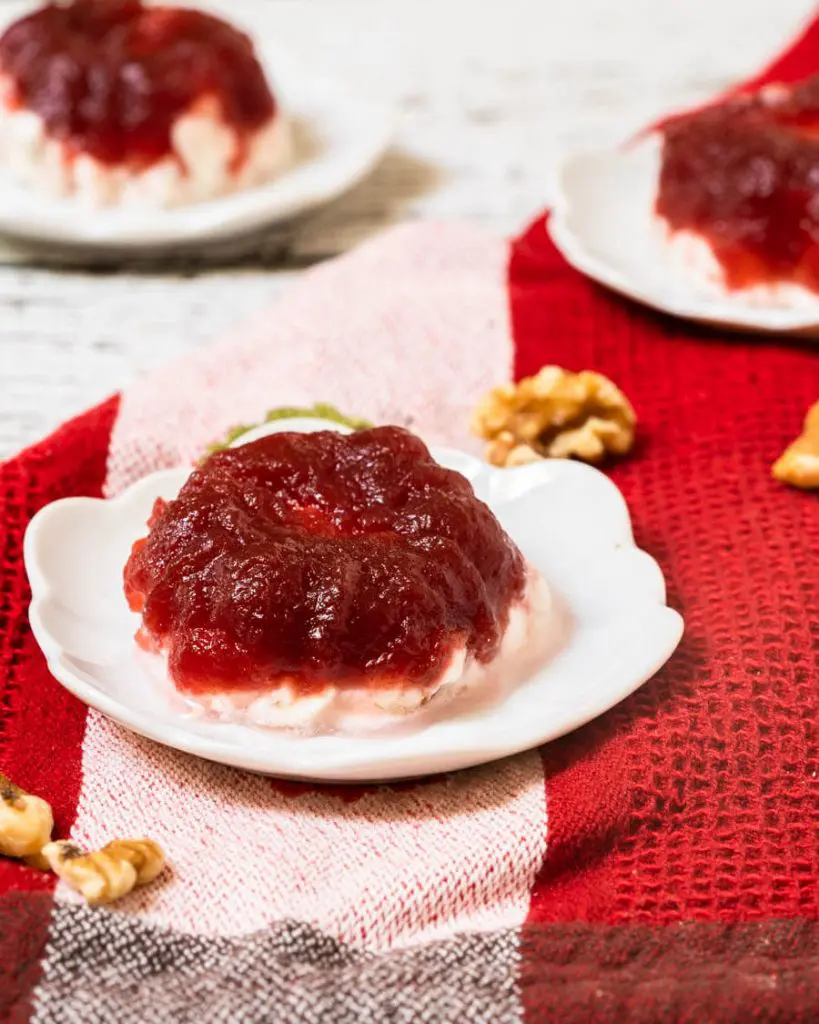 These salad recipes are always a hit over the holidays too!
We love a good salad! You can find all of our salads here!
Pin it!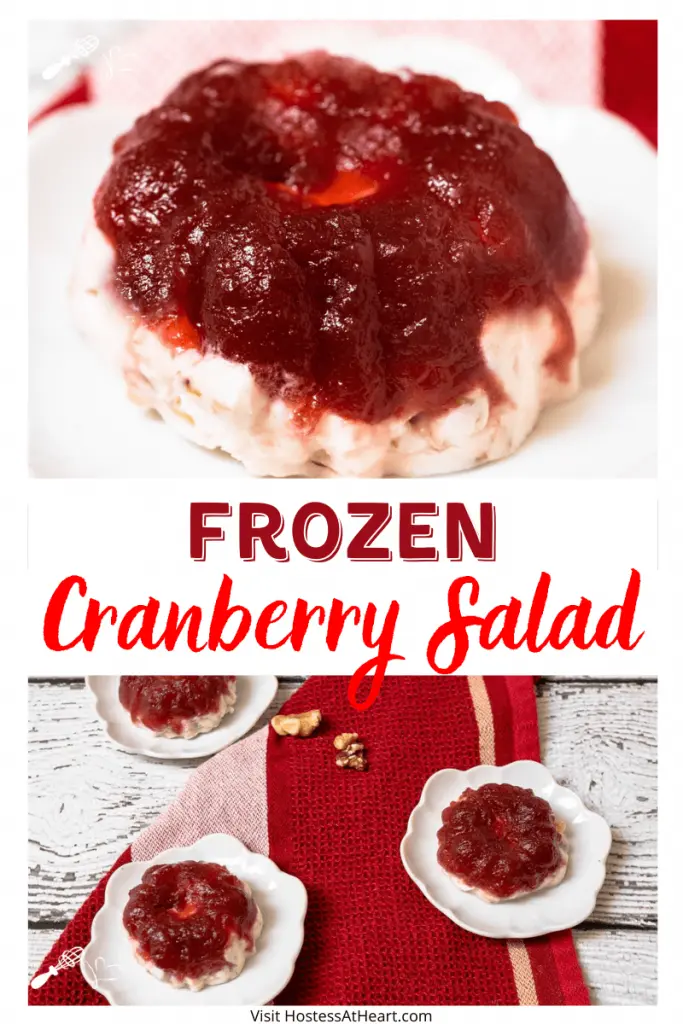 This recipe for our Frozen Cranberry Salad will be a hit on any holiday table.
Put them in a heart-shaped mold for Valentine's too!
Still looking for cranberry recipes? Here are some of our favorites!
Some of our most popular Holiday recipes