Cranberry Upside Down Cake is soft and tender. The cake tastes like sweet cream which is a great contrast to the tartness of the cranberries.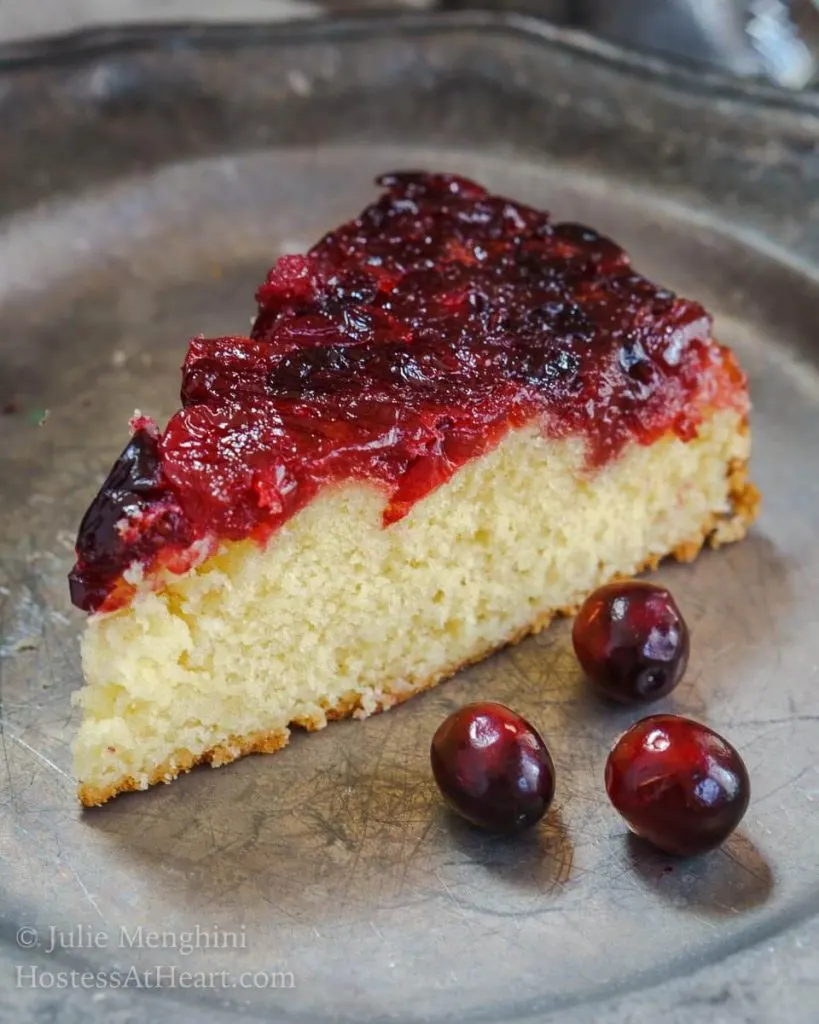 Cranberries are such an underutilized fruit. It used to be that most households would buy a bag of cranberries (or can) for Thanksgiving. They were always made into a sauce or salad in my house. If only I'd had this Cranberry Upside-Down Cake.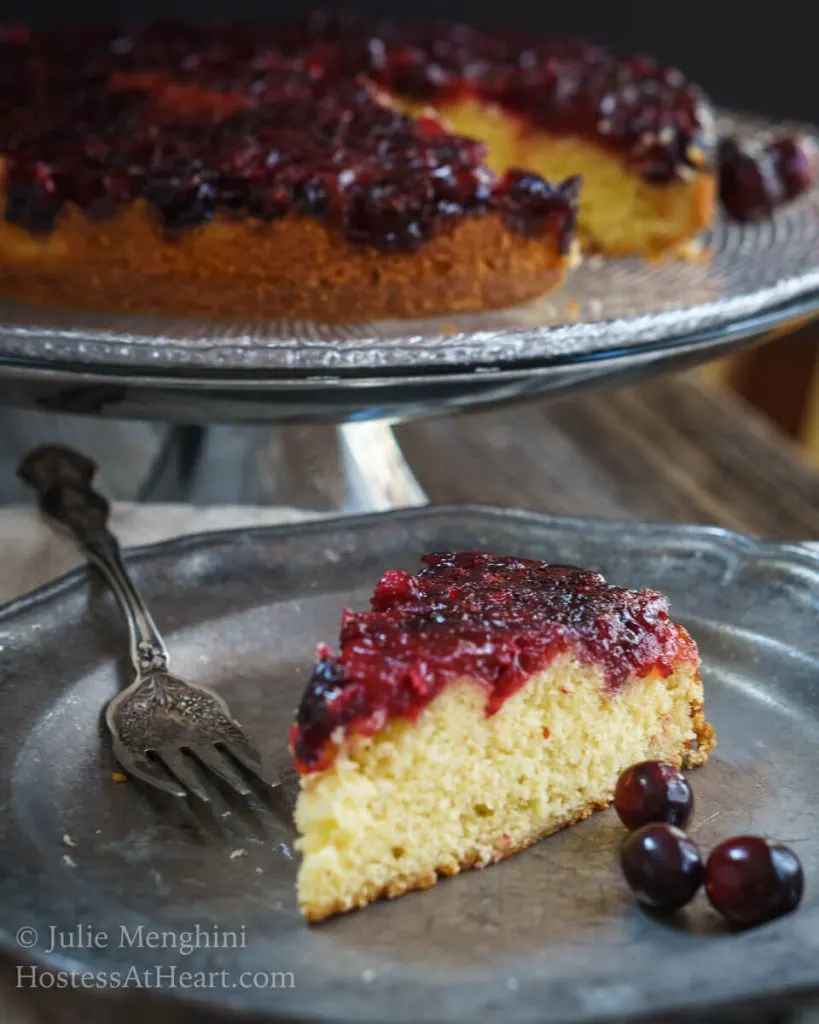 Our use of cranberries is much better today. I put dried cranberries in salads, oatmeal, trail mix, and granola. I still don't buy and use fresh or frozen whole cranberries except at Thanksgiving. After all of the cranberry recipes being published this week, there may be a shortage by the time we get to Thanksgiving.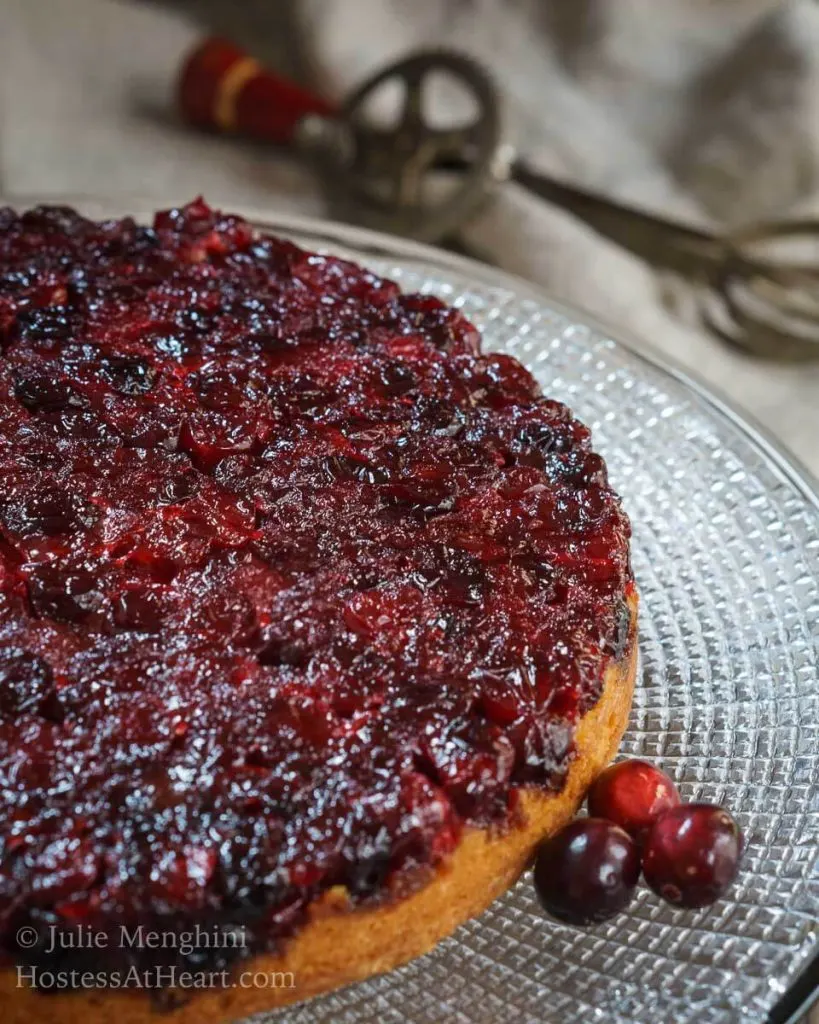 Cranberry Upside-Down Cake may change that in this house. I can't tell you how delicious this cake is. It's so soft and tender. It tastes like sweet cream and is a wonderful contrast to the tartness of the cranberries. It's going to become one of our regular favorites.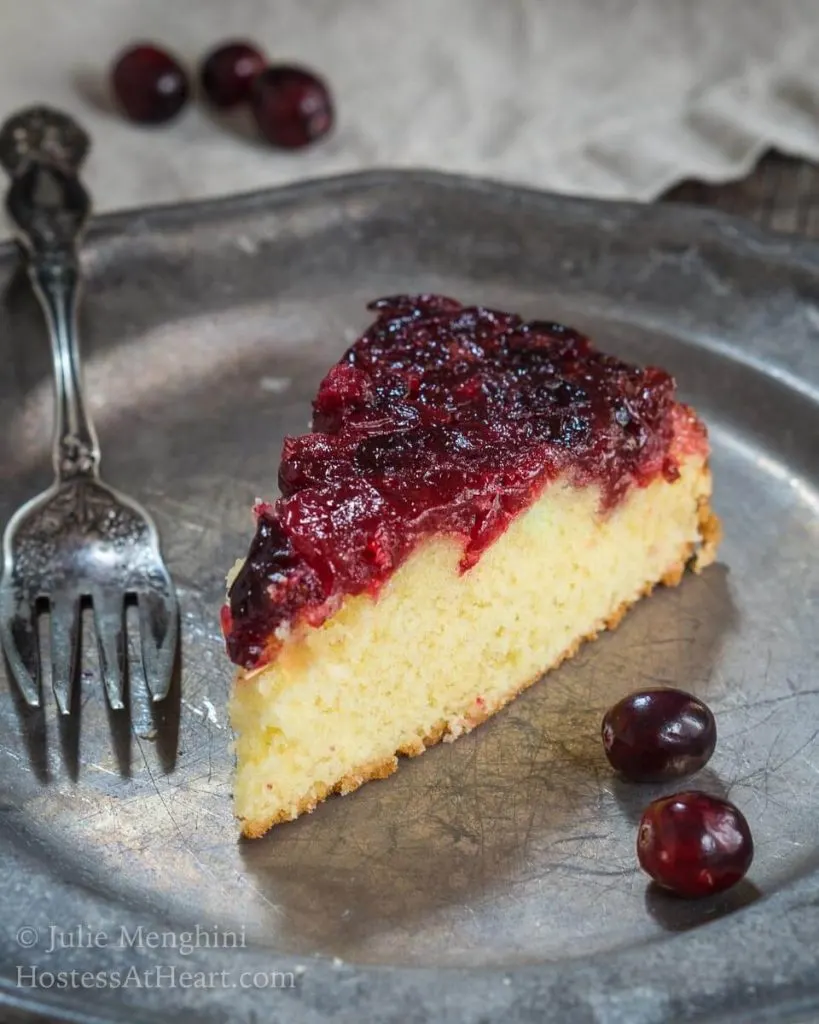 Don't have time to make it now?

Pin it

for later!
Welcome to #CranberryWeek, hosted by Caroline's Cooking and A Kitchen Hoor's Adventures. We'll be sharing cranberry-inspired creations all week long in celebration of national cranberry day. Search #CranberryWeek to keep up to date and follow the #CranberryWeek Pinterest board for more cranberry inspiration. But first, see all the other cranberry recipes being shared today:
If you like cranberries like I love cranberries, here are a couple more of my favorite recipes!