Stuffed Pepper Soup is a hearty and healthier way to use those beautiful fall vegetables. It heats up beautifully and is a great dish to enjoy after a long day.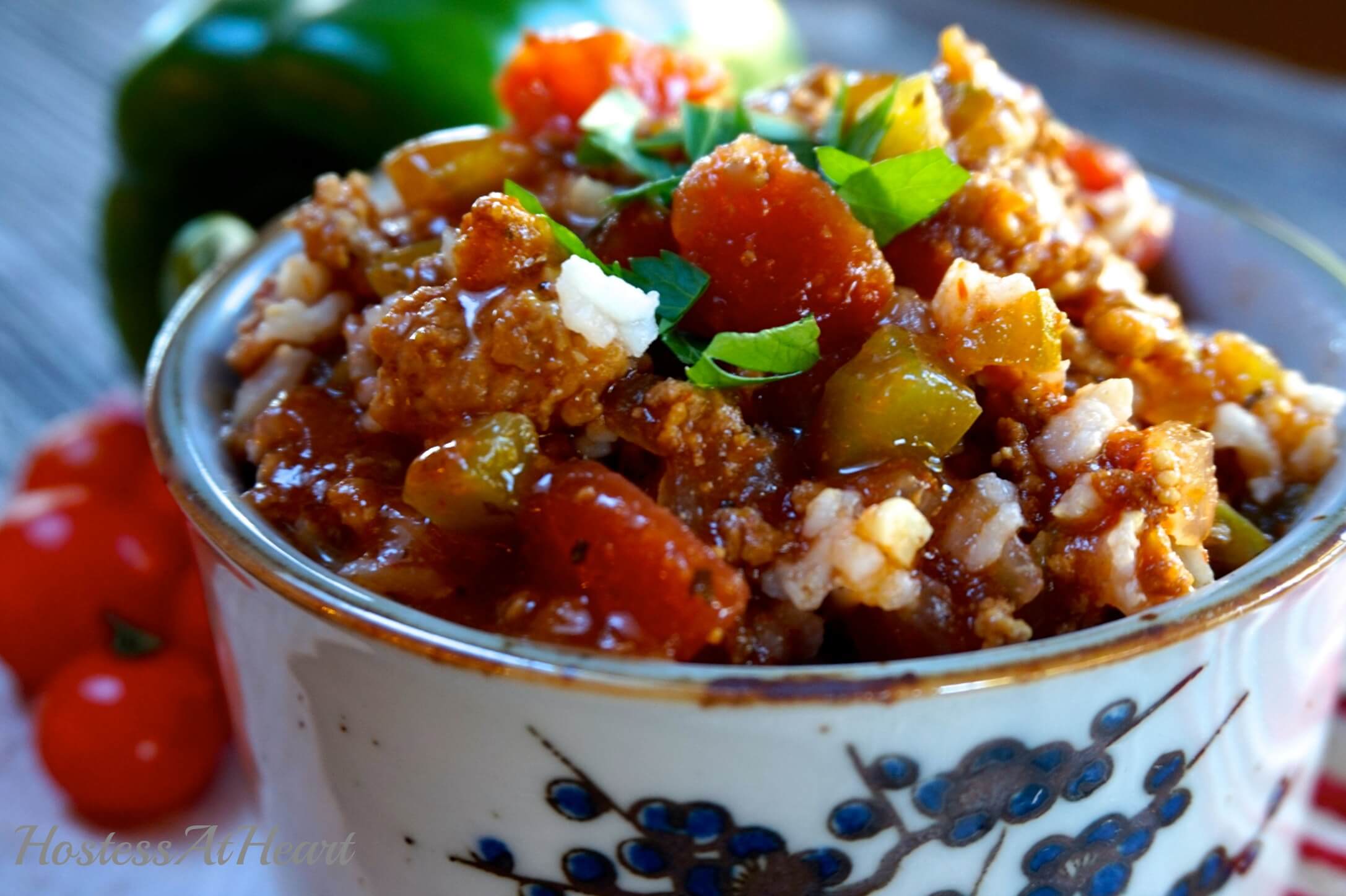 Stuffed Pepper Soup is a play stuffed peppers, one of my very favorite recipes while growing up.
I grew up in a farming community where a lot of the work and social activities revolved around planting or harvesting crops.
Everyone shared produce. We never needed a farmers market. If we had more tomatoes than what we needed we shared.
So did everyone else. We would have loved this Stuffed Pepper Soup!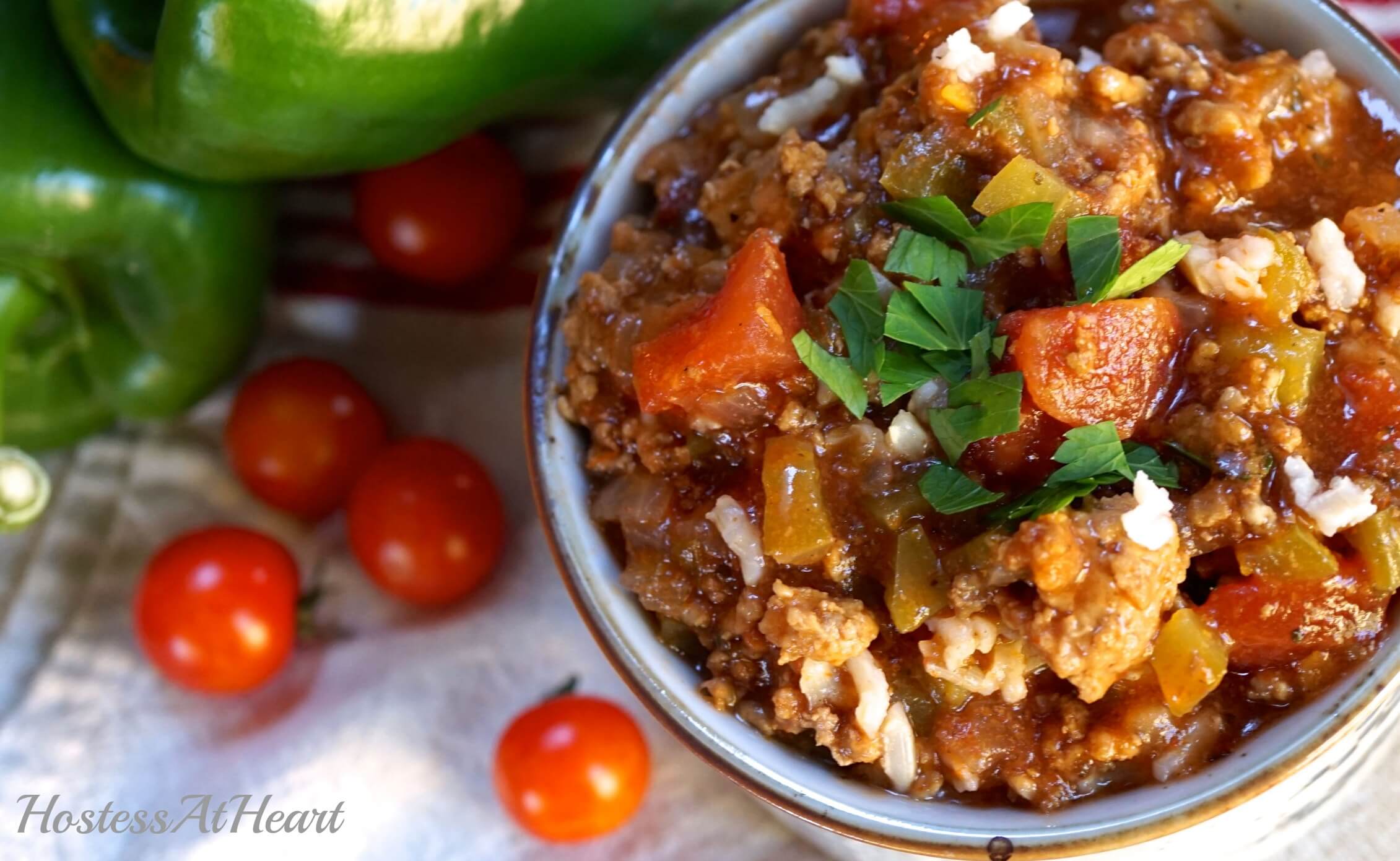 One of the dishes my mother made, that I loved, was stuffed peppers. It was a mixture of ground beef, rice and tomato sauce baked inside a green pepper.
I knew that John wasn't going to love eating an entire baked green pepper, so I thought I would take the same ingredients and make a soup.
If John didn't care for it, it was still something that I could freeze in individual portions and eat when I was on my own for dinner.
When I make soup, I always make extra. It might be my upbringing, but I love having it in my freezer on those snowy evenings.
We also love leftovers, and mushy rice won't do so I actually add in the rice as I'm serving it and store it in a separate container for future yumminess.
Turns out I didn't have a thing to worry about. John loved this soup as much as I did and I can't wait to pull the leftovers out of the freezer when the snow flies!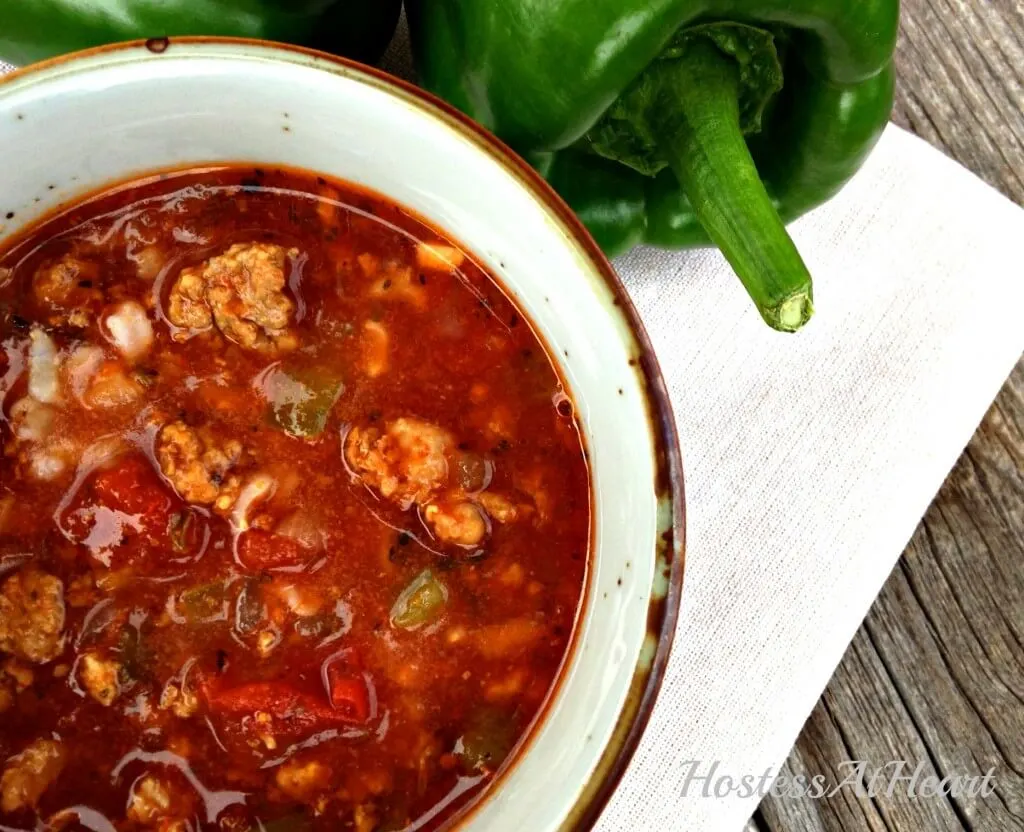 I eat soup all year long. Here are a few of my favorite recipes!