An easy Meatloaf recipe that is quick to put together. This recipe makes 2 loaves. Serve one and freeze the other for another day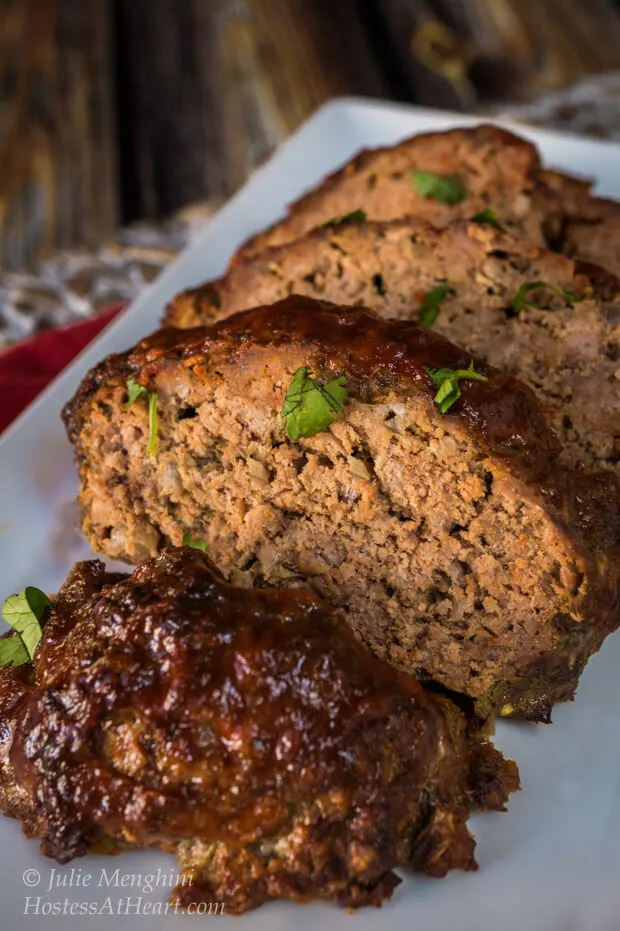 An easy meatloaf recipe is only easy if you use great ingredients in the right proportion. This recipe is all of that and is one that we make over and over.
John came home the other day and told me about a conversation he had with a friend of ours.
This friend of ours lost his wife not long ago. She was a great person and took care of a lot of the cooking.
Our friend told John that he had tried making meatloaf, and it wasn't any good. I decided it was time to make my Easy Meatloaf recipe.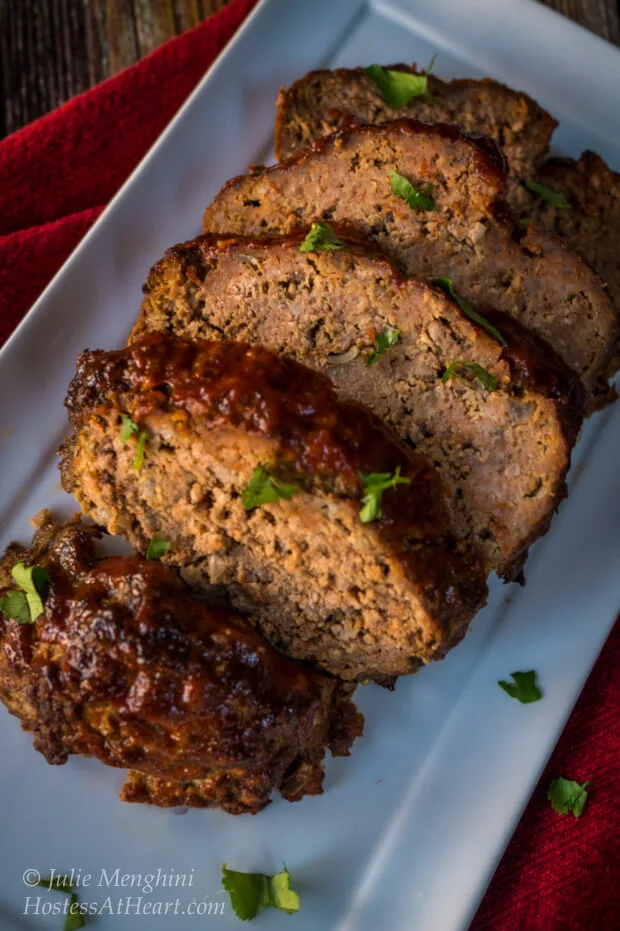 I grew up eating meatloaf. It is one of those dishes that every family had on their table.
Another thing that I remember is that most of the time it was swimming in grease, and drowned in gravy, ketchup or both. Yuck! I'm feeling a little sick just thinking about it.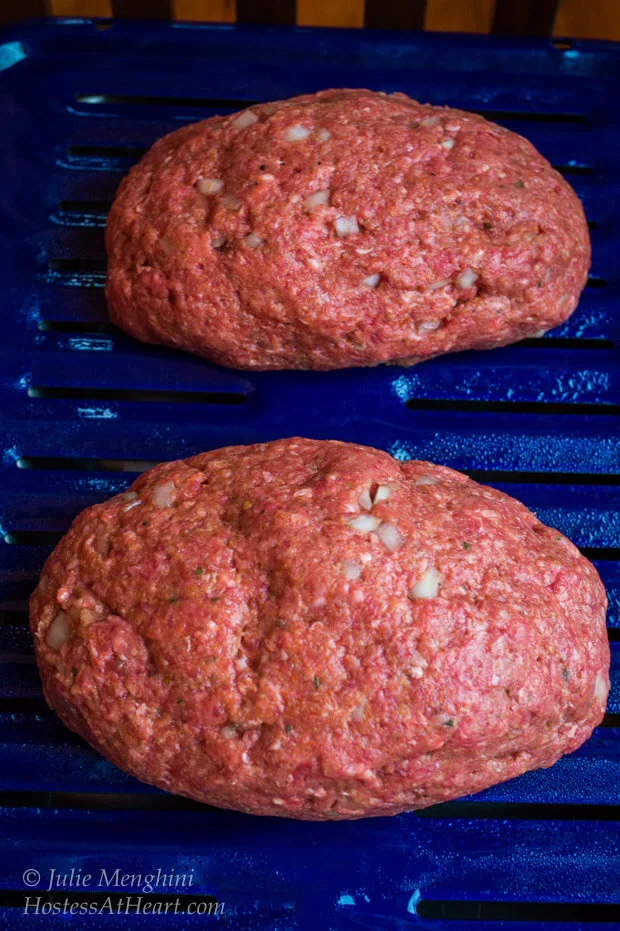 We love meatloaf and I've made many meatloaves over the years, some better than others.
This recipe is the one I make most of the time now. I use Italian bread crumbs which add flavor but don't draw all of the moisture from the meat and bake them on a broiler pan so the grease will drain, and the whole loaf gets a beautiful crust.
There are so many great ways to make meatloaf. Here are a few more recipes you may like
Don't have time to make it now?

Pin it

for later!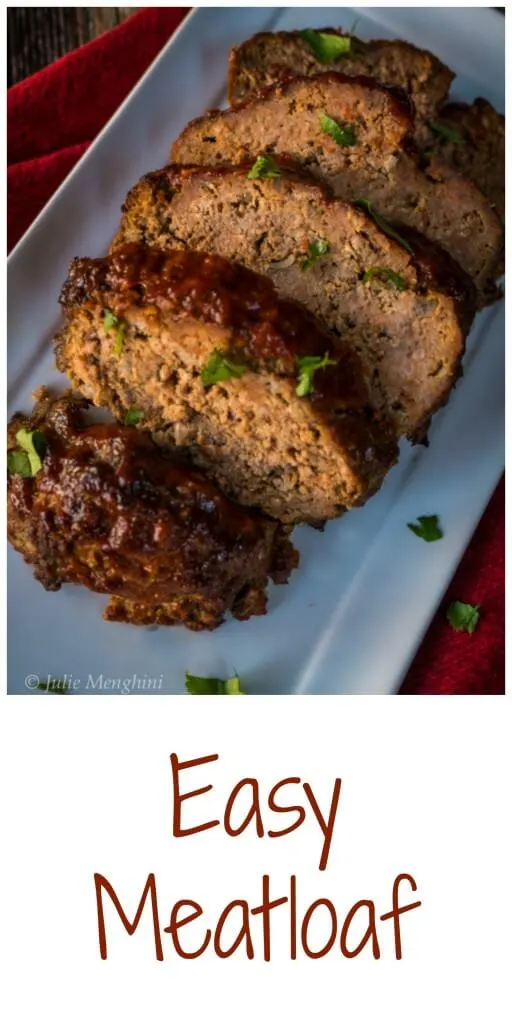 This meatloaf is easy and delicious. Making two loaves, you can serve a large group or put one in the freezer for another day.
This recipe also makes delicious meatballs! I get 14 good-sized meatballs per loaf.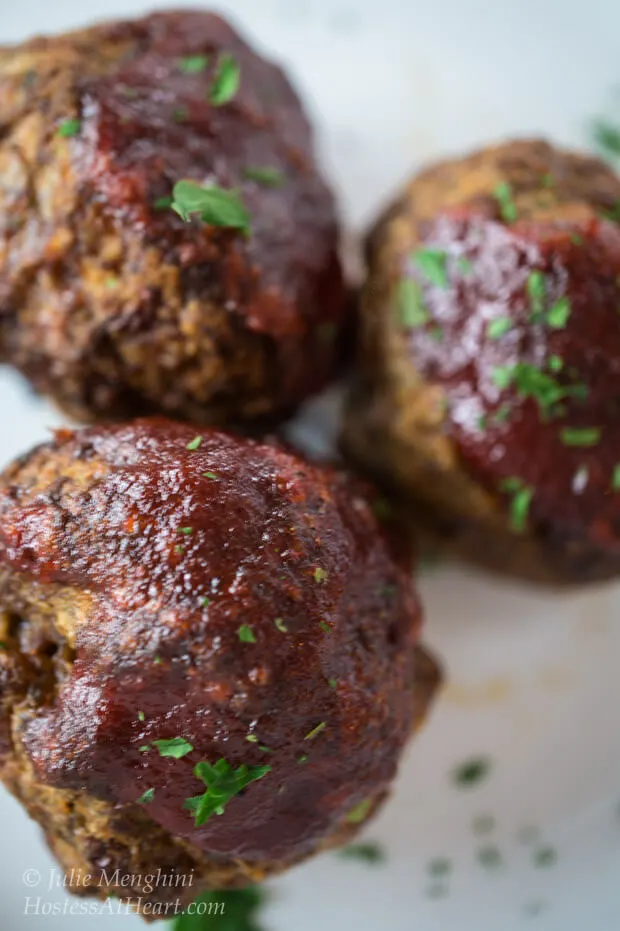 This meatloaf makes great leftovers. Do you eat leftovers? My weekly meal plans count on leftovers!