White Chocolate Irish Cream Cupcakes are moist, tender, and delicious. They are the perfect recipe for a special occasion, or anytime.
These delicious cupcakes were first published on 3/10/16 and have been updated to improve the reader experience.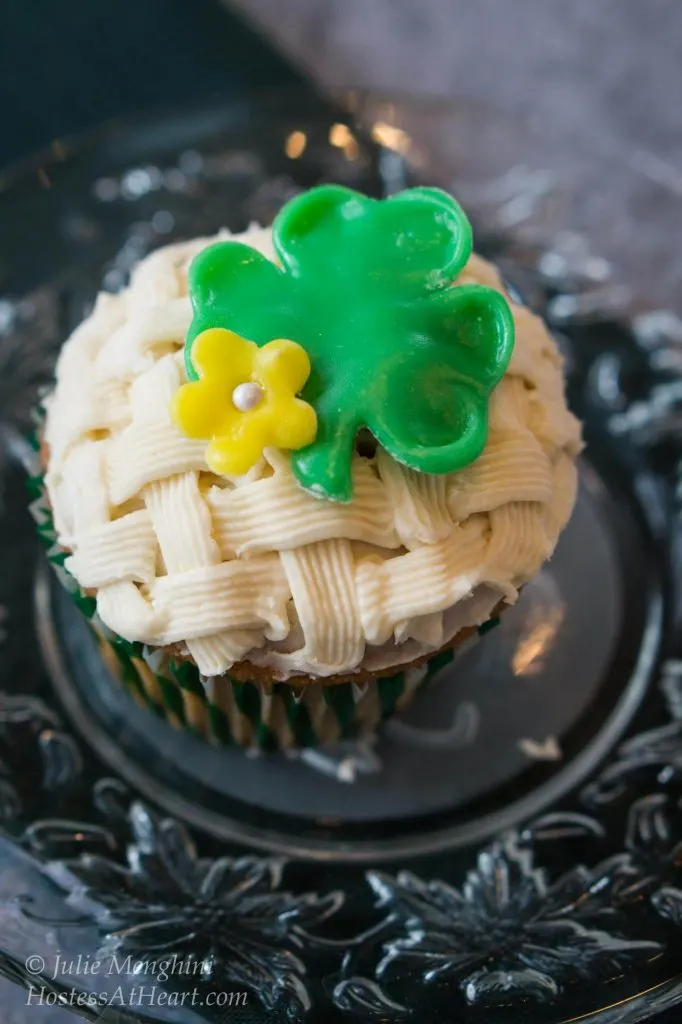 Ahhh we are finally getting close to St. Patrick's Day. As I've said before, Americans are always looking for a reason to party. To get our party started, I came up with White Chocolate Irish Cream cupcakes with White Chocolate Irish Cream frosting.
I think there was a little mischievous little leprechaun in my kitchen when I was working on developing this recipe.
It took me four attempts to get a cupcake that was tender and delicious. My cupcakes had to be moist and have a light crumb, and not tough or dense.
Also, I wanted these cupcakes to be easy for you to put together. After all, there are a lot of St. Patrick's Day celebrations to attend.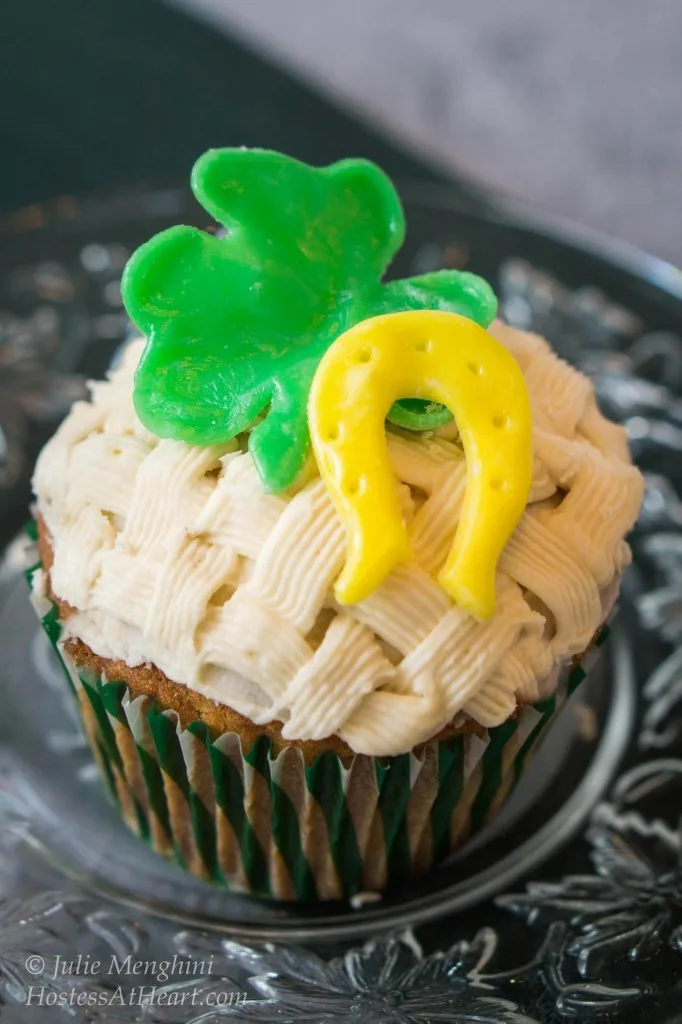 In addition to St. Patrick's Day, Easter is close behind, and so is a celebration for my mother-in-law's 90th birthday.
She happens to be full-blooded Irish, and St. Patrick's Day is like Christmas to her. These cupcakes are pulling triple duty!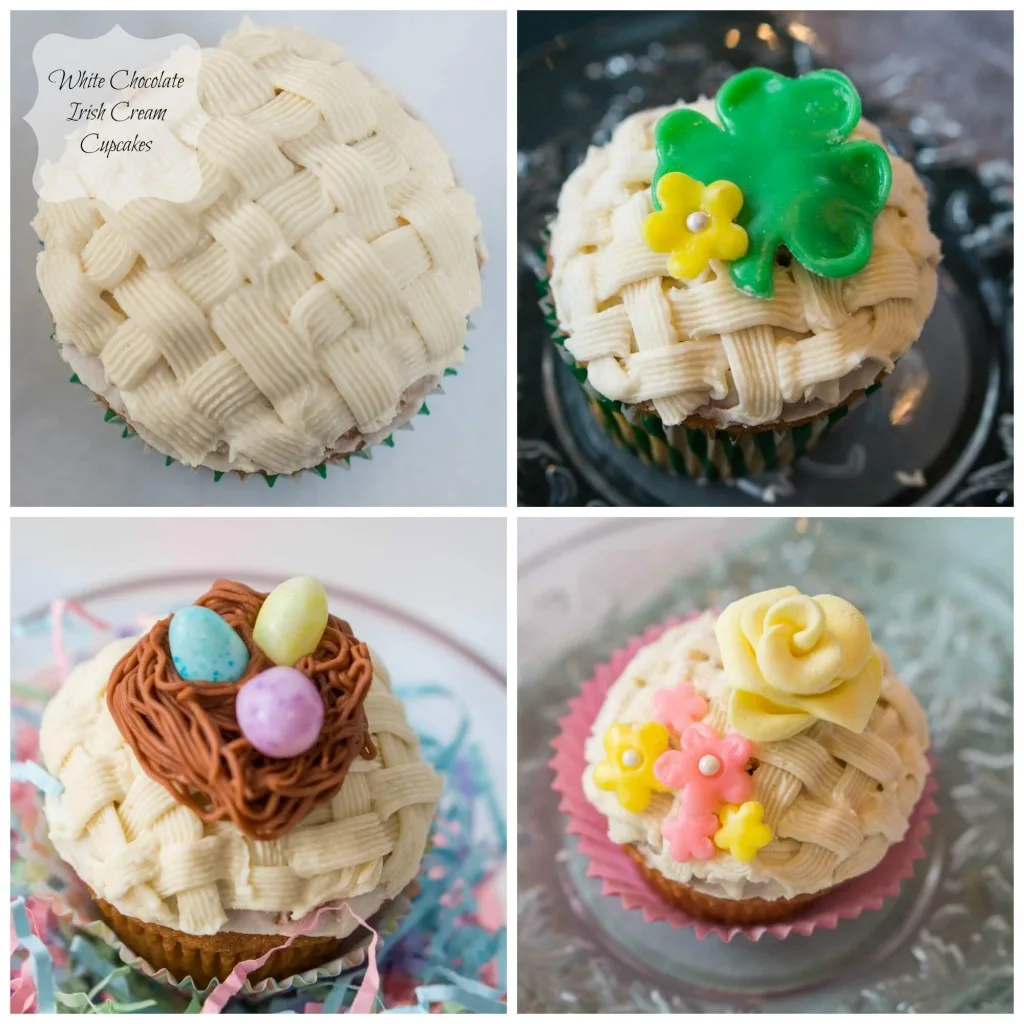 Do you remember my modeling chocolate post? I used dark chocolate modeling chocolate for the Black Russian cake that I made. That was so much fun, that I couldn't wait to try white modeling chocolate.
Speaking of fun, there's a video on how to make the basketweave on top of these cupcakes below in my recipe card.
Here are a few tools that I used
Cupcake pans – They're pretty self-explanatory but I make egg cups or mini meatloaves in these pans. The sizes allow me to freeze my recipes.
Decorating Tips – This set of two is all you will need for this cupcake but if you're just getting started this is a nice beginner kit.
Scoops – Wonder how those cookies are the same size? Scoops and I use them for my cupcakes too!
Are you Irish all the time or just on St. Patrick's Day? What will you be doing to celebrate? Leave me a comment and I'd love a 5-star rating!
If you liked this recipe you may enjoy these too!
If you like this Baileys Irish Cream cupcake recipe I think you'll like these St. Patrick's Day desserts too!