No-Chill Dark Chocolate Peanut Butter Cookies are magic little discs of delicious decadence that will soon become one of your most requested cookies! And, this cookie will make people like you!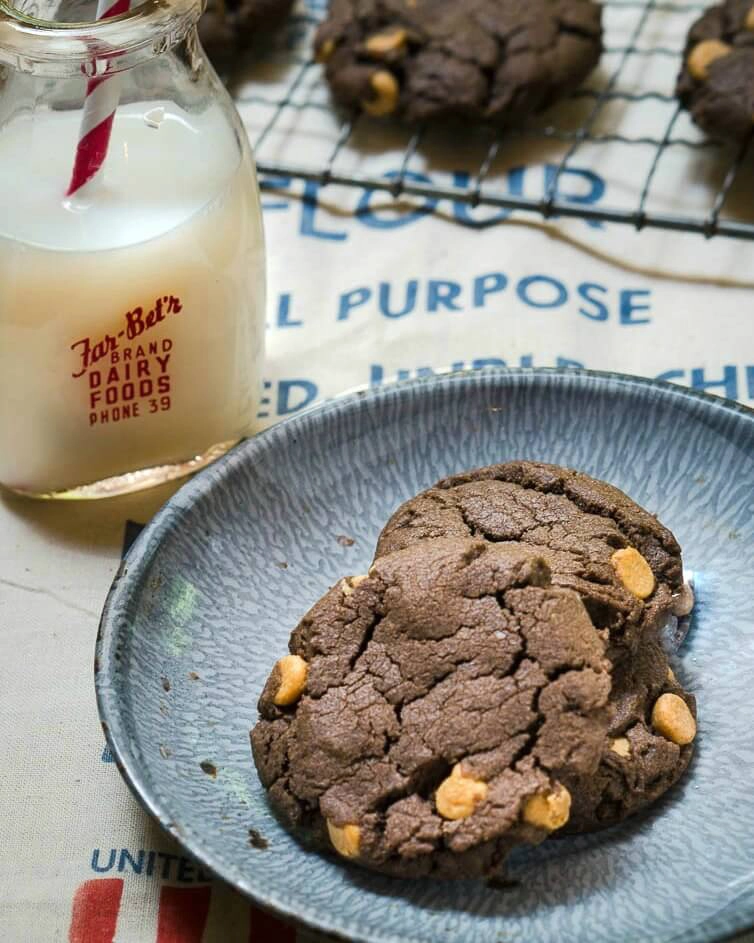 What is it about cookies? They're just little discs of magic deliciousness, right? Everyone makes them and I don't know of anyone who doesn't love to eat them. This No-Chill Dark Chocolate Peanut Butter Cookies recipe is no exception. Just make a batch and watch them disappear!
I was going to my class reunion recently (no I will not say what year) and was going to take a detour to go visit my mother. I always tell my sisters that mom likes me best because I take her chocolate peanut butter treats, her favorite combination.
So, I knew I couldn't arrive empty-handed and took that as inspiration to make a new cookie. Sometimes a recipe is a hit right from the start. I've never had that luck with cookies and this No-Chill Dark Chocolate Peanut Butter Cookies recipe wasn't an exception.
Even though cookies look easy, they can be complicated. Moisture, leaveners, fats and the list goes on. My first attempt resulted in a dry cookie that baked up exactly the way it went into the oven, unappealing and just blah! I reduced the flour, added more butter and changed the size of the cookie.
This dough is stiffer than some cookie dough so I also elected not to chill the dough. Chilling is what retards your cookies from spreading too much during baking. Big doesn't always taste better!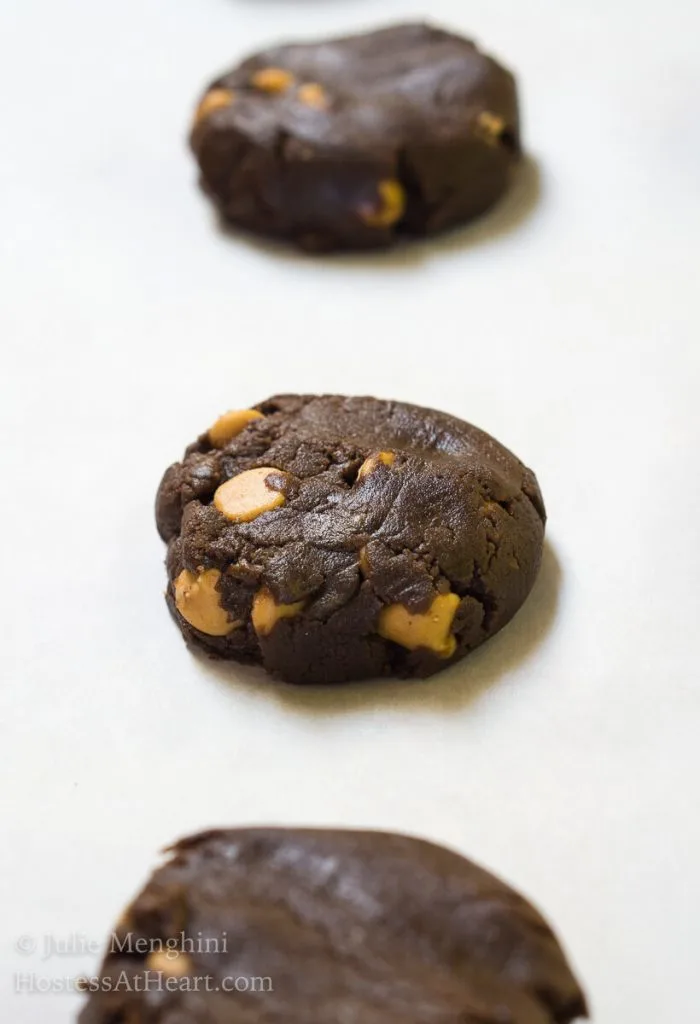 My final result is a great cookie. I made another test batch and took them to my friend's birthday party. Her guests thought they were bought because they were all the same shape and size. I think that's a compliment but it's because I use a scoop for the dough and then smash them to about 1/2 inch thick using the back of my measuring cup. Rocket science right?
Don't forget to stop back and let me know how your Chocolate Peanut Butter Cookies turned out!
Let's keep in touch! You can find me on Pinterest, Instagram, Facebook, Twitter, and YouTube! Better yet, enter your email address in the box below and never miss a recipe!