There are wonderful benefits and uses of honey and yogurt. When combined, these two are not just delicious—they also provide lots of great nutrients!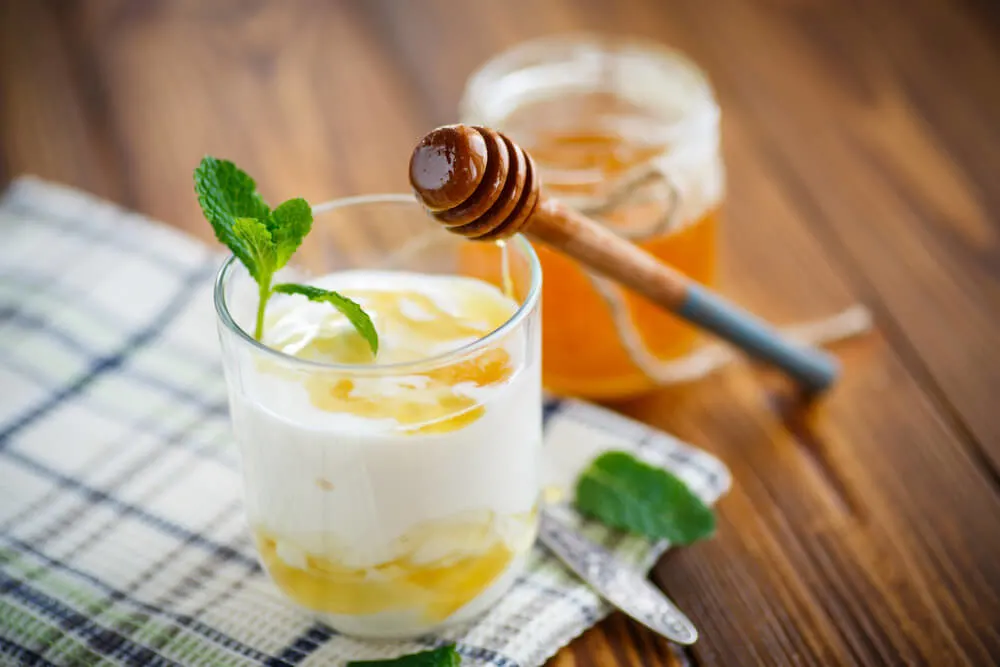 There is so much more to being a food blogger, chef, or anyone else that prepares food for themselves, their family or the public, such as the uses of ingredients, kitchen techniques, and tips, and food safety.
Vivian does a beautiful job of this on her blog Cooking Is Passio. Today she is sharing here on Hostess At Heart.
This post will talk about the wonderful benefits and uses of honey and yogurt. When combined, these two are not just delicious—they also provide lots of great nutrients!
Most of us already know that these two provide good health benefits, but you can actually get more good stuff from them if you mix them together! This combo is not only good for the body—it's amazing on the skin as well.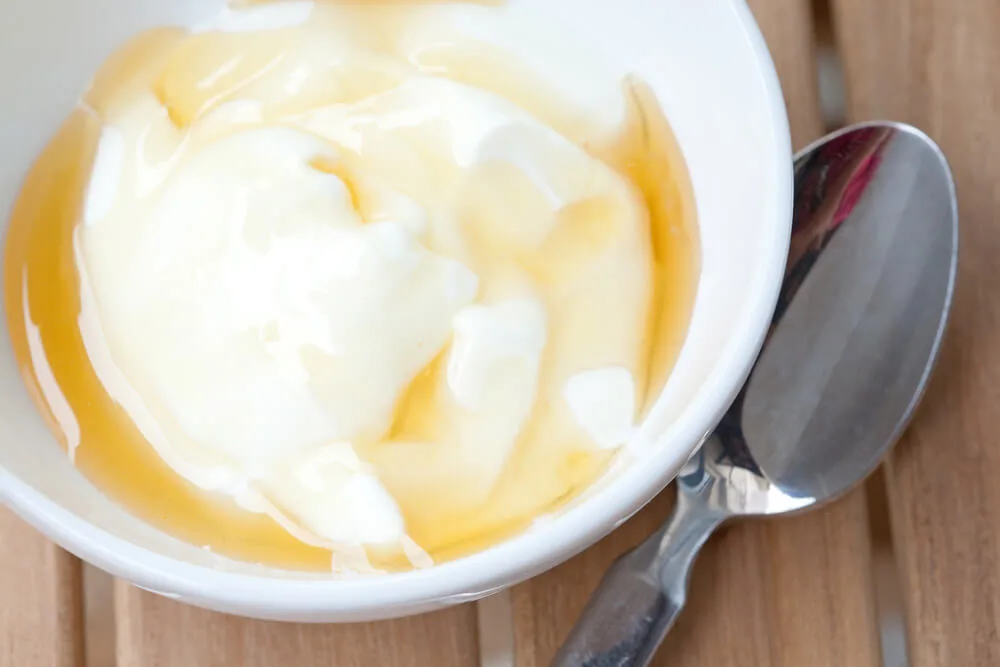 These are the things that I've learned from friends, research, and my own experiments. Some are backed by science, while others are gathered from friends who swear by them. I hope you enjoy reading!
Before We Begin
First things first. Before I discuss the good stuff, I'd like to talk about the ingredients I used in these mixtures first.
For all items on the list below, I only used plain Greek yogurt and 100% raw honey. No flavorings, added ingredients, and extenders. Make sure that when it's time for you to try these out, you use these, too!
When buying plain Greek yogurt, look for those that have no preservatives, no artificial flavors, and are not genetically modified (non-GMO). The pack should also indicate that they have live and active cultures. Don't forget to take note of the expiration date!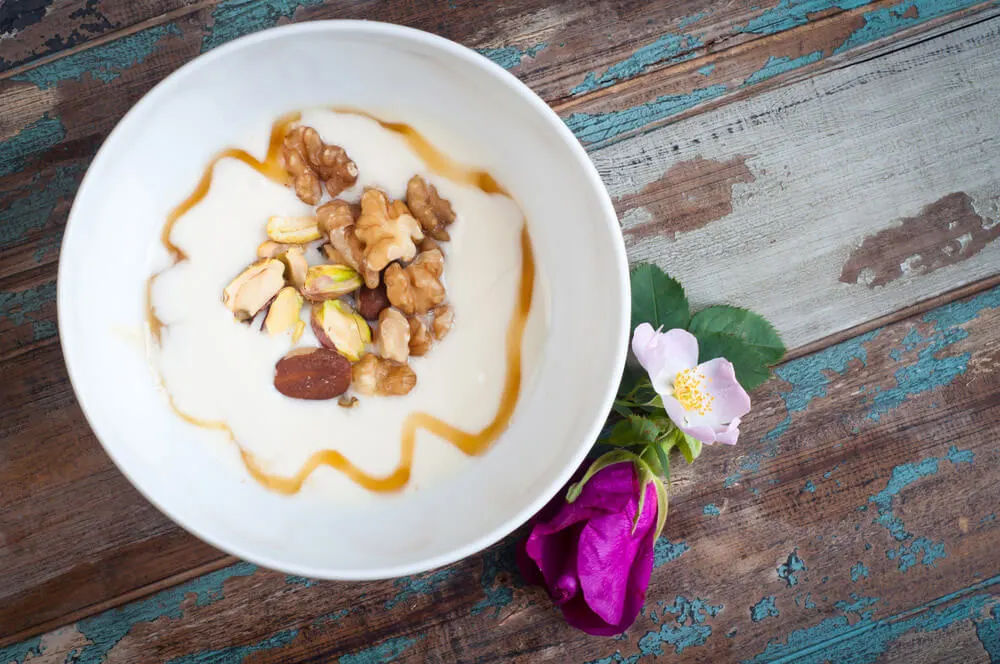 When buying honey, see to it that it's marked "pure" or "raw," and doesn't contain any artificial sweeteners. If you're not sure, you can do a quick and easy test using a glass of water. Raw honey does not go bad, so don't worry about spoilage!
Four Benefits of Combining Honey and Yogurt
1. Honey and yogurt are great sources of protein and carbohydrates
Yogurt is packed with protein and honey has a high content of glucose (a form of carbohydrate). People who work out need both of these to keep them going; both are necessary for endurance and muscle recovery.
When eaten together, the protein in the yogurt and carbohydrates in the honey will allow those who exercise to have more energy, have a faster healing process (for those who do intense workouts), and recover the natural way.
I work out three times a week—I use the treadmill, elliptical, and do an hour of yoga. One of my favorite post-exercise snacks is Greek yogurt with a drizzle of honey (most of the time, it's less than a teaspoon).
I always feel great afterward, and the best part is, I don't immediately run to the refrigerator and gobble up the first thing (which is usually unhealthy) I see!
2. Honey and yogurt as a skincare regimen
One of the most popular benefits of combining honey and yogurt is they help you achieve healthy skin. When these two are combined, they provide exfoliating properties that will give your skin a healthy glow!
I'm always on the lookout for do-it-yourself, organic skin-care treatments. Yogurt is not only a staple in my fridge for eating—it also serves as a moisturizer and skin repairer!
I simply apply plain yogurt on my face after I spend a little too much time under the sun, as it helps keep the wrinkles at bay. It is also very good at getting rid of dead skin cells! The addition of honey helps a lot in exfoliation.
3. Honey and yogurt as an acne treatment
The honey and yogurt combo is not only great for skin exfoliation. A lot of people also swear by its acne-fighting benefits.
Yogurt is a great source of zinc, minerals that can help fight acne. Those who have problems with acne apply zinc topically (usually with supplements), but more and more people, especially those whose acne is inflamed, have actually started using yogurt!
Honey contains antibacterial, antiseptic properties that help kill skin germs, and anti-inflammatory properties that can help lessen the annoying red (and painful!) acne.
Making a yogurt and a honey facial mixture is simple. All you need are two tablespoons of plain yogurt and a teaspoon of raw honey. Apply the mixture on a clean, dry face. Leave it on your skin for 10 minutes, rinse with warm water, and pat dry with a towel.
If you or your kids are having problems with acne, I strongly suggest that you try this first before you start using strong facial soaps with chemicals you can't even pronounce. Sometimes, using natural ingredients is the answer!
4. Honey and yogurt as sources of probiotics
Both honey and yogurt are packed with probiotics, which are basically live bacteria and yeasts that aid in digestion and keeps your gut healthy. They're also called the "good bacteria."
Yogurt contains probiotic lactobacillus, which has helped me countless times when I had an upset stomach or diarrhea (sorry for the TMI, but we've all been there!).
Greek yogurt tastes a bit like sour cream, so to add a bit of sweetness, I drizzle about one tablespoon of honey every time I have my dose. Prior to doing my research, I did not know that the honey is said to contain probiotics too!
Honey is said to contain probiotic bacteria that are endemic among honey bees! My research revealed that the bacteria is called Lactobacillus Kunkeei, which is also present in the bee pollen and royal jelly in the hive.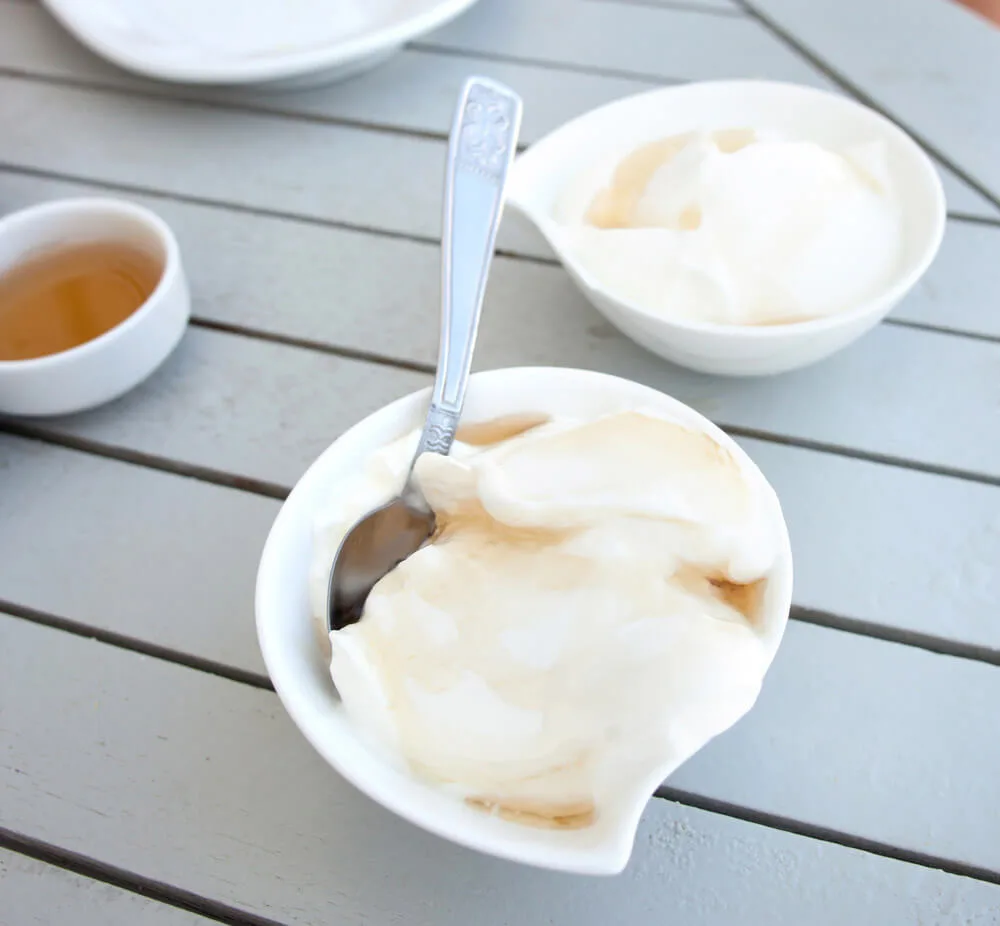 Honey and yogurt are good on their own, but when combined, they provide wonderful flavors and excellent health benefits. It's time to maximize their nutrients by incorporating them into your daily snacks and meals!
Honey and Yogurt Recipes
I'd be happy to hear what you think! Share your thoughts and suggestions in the comments sections below. Please feel free to share this post with friends and family, too. Until next time!
——————————————
What's popular now
Author bio:

Vivian has a huge passion for cooking. That's why she created "Cookingispassio.com" to share her great love with other people. She believes that fine food is not only the key to promoting family cohesion, but it also helps make every member become closer.