This 3 step Mango Kiwi Smoothie is fresh, delicious, and best of all, healthy. It's great for breakfast, as a snack or dessert!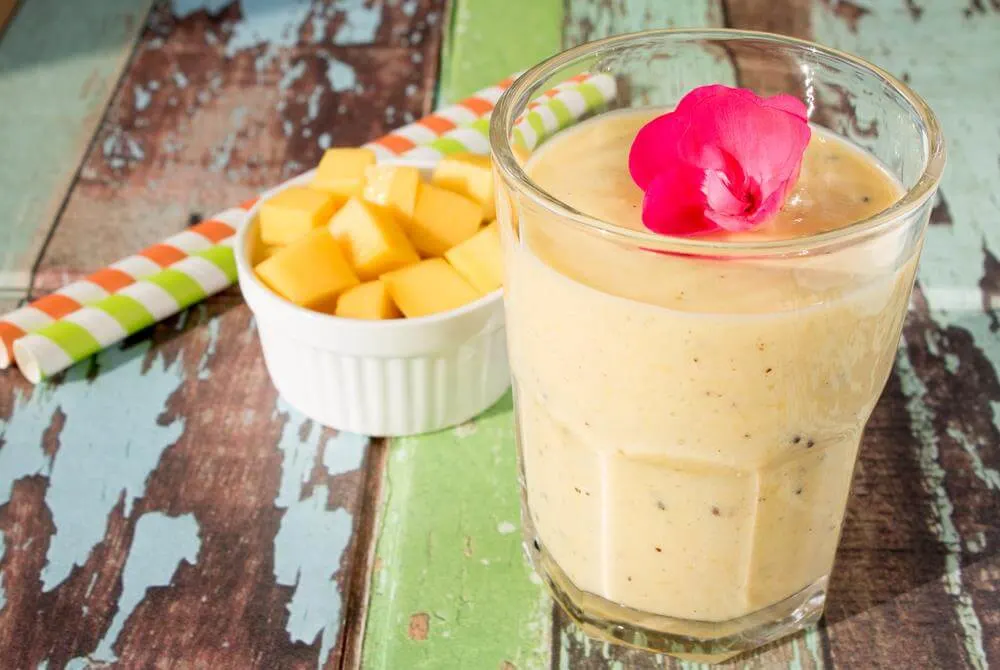 How is your summer going? I'm having a great time on so many levels! One of my highlights was a visit from my son, Michael. He lives in the Miami Florida area and is lucky enough to have a Mango tree in his yard! He knows how I love them and was thoughtful enough to bring me several of those beauties. They were perfect in this Mango Kiwi Smoothie created by Jennifer from Jennifer's Cozy Kitchen.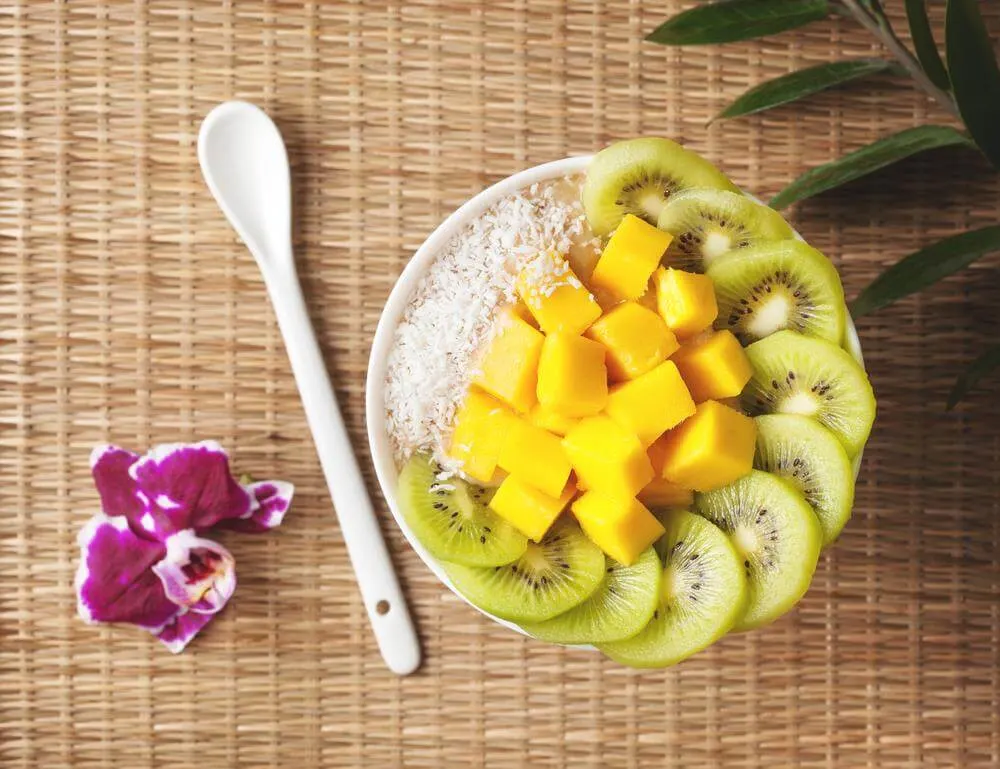 Jennifer is just the sweetest blogger. She has a passion for cooking, something we both have in common, and when she offered to guest post on Hostess At Heart, I did an exuberant happy dance! So, without further ado, take it away Jennifer!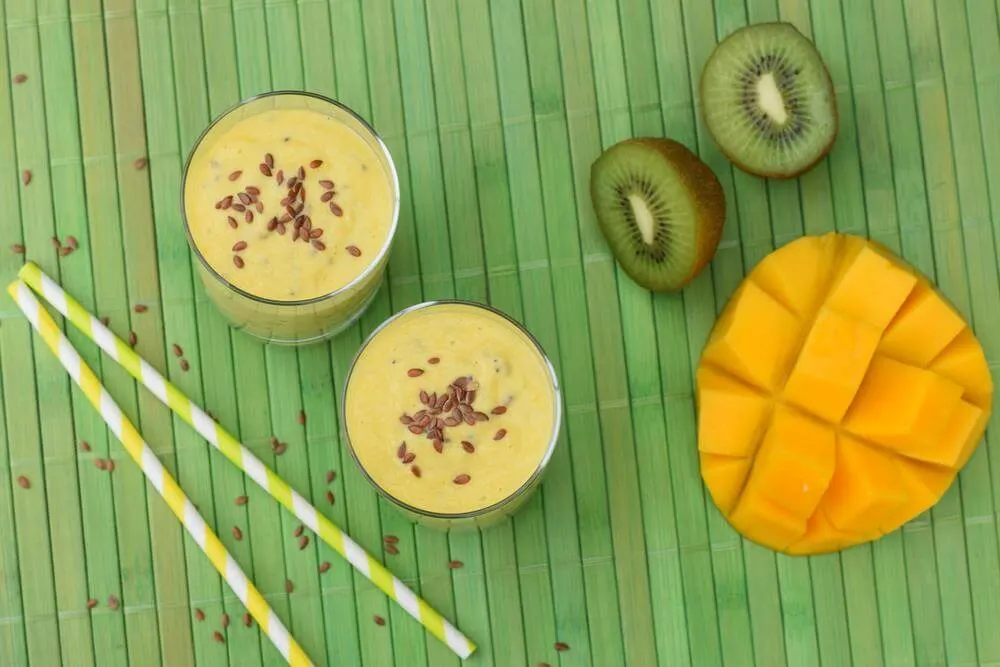 One of my favorite desserts is definitely the mango kiwi smoothie. This one has the taste that blends sweetness with a minty burst. Of course, my kids love this as well. It is a treat that you can make on any occasion and at any given time possible!
Aside from its taste, it is notable that this smoothie is very nutritious. After all, it is derived from mango and kiwi, which is a bountiful source of various vitamins and minerals.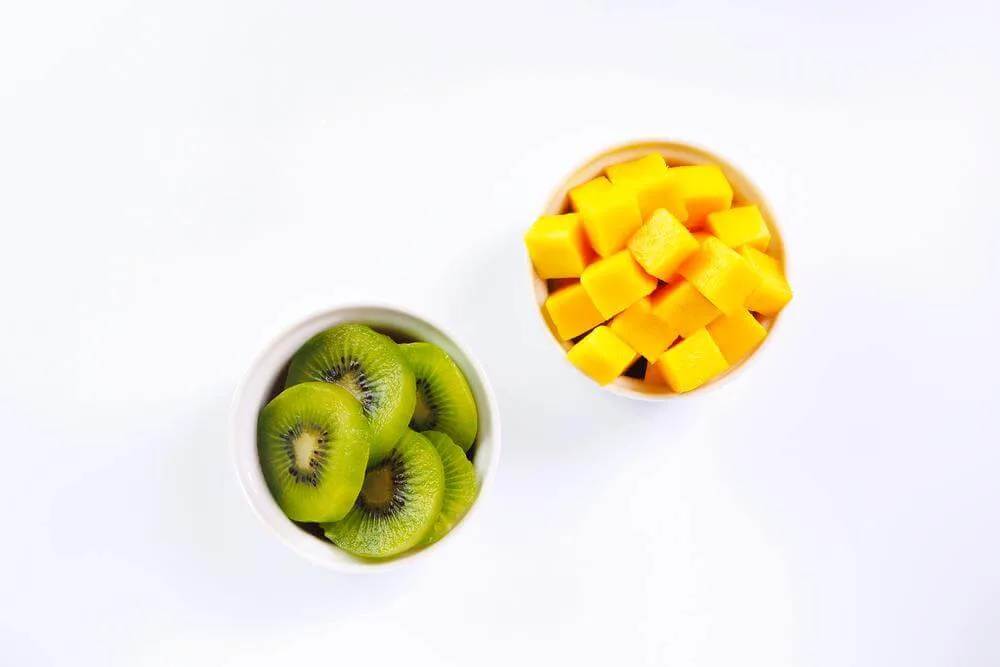 If you want to enhance the flavor of this smoothie, you could also add other sweeteners like honey and sugar. You could still pour in some ice cubes if you want to have an extra cold or thick dessert!
This should make your mango kiwi smoothie recipe! It is a delicious treat that you and your family will surely love!
Making a mango kiwi smoothie is quite easy. As long as you got the right ingredients and kitchen tools, this dessert is pretty achievable! Of course, it is a great treat if you want food that could support your diet without displeasing your tongue.
RECIPES SIMILAR TO MANGO KIWI SMOOTHIES
You May Need:
Blender – I have this model and absolutely love it. I use it for soups or chopping veggies too.
7oz glasses – are a perfect size or a morning smoothie.
I love Jennifer's recipe and I think she did a great job on this recipe. I hope you'll show her some love and visit her blog, Jennifer's Cozy Kitchen. If you have any questions or comments for me or Jennifer, leave them below. I want to thank Jennifer for working with me to present an absolutely yummy Mango Kiwi Smoothie!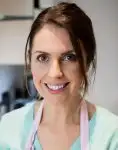 Hello, I am Jennifer Smith, a simple housewife with two kids. I currently write on a personal cooking blog called Jennifer's Cozy Kitchen. Obviously, my heart is inclined to eating and exploring various cooking methods and recipes. I am also an advocate of living and eating healthy. If you want to contact me for questions, comments, and suggestions, just message me on this address:[email protected].
If you're still looking for some waistline-friendly recipes, here are a couple to start your day!