Braised Chicken Thighs with Potatoes, Porcini & Dried cherries is cradled in a creamy garlic sauce that makes a complete, delicious meal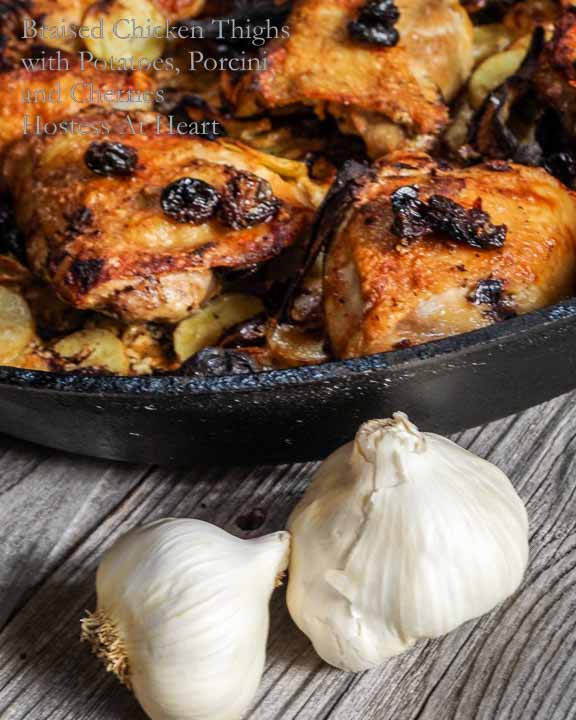 I don't know of any ingredient that is any more versatile than chicken.
My mother wasn't much of a cook, but she could sure fry up a chicken and often did so on Sundays. She would actually cook two. One for my dad, and one for the other five of us. Just thinking of that meal makes my stomach growl.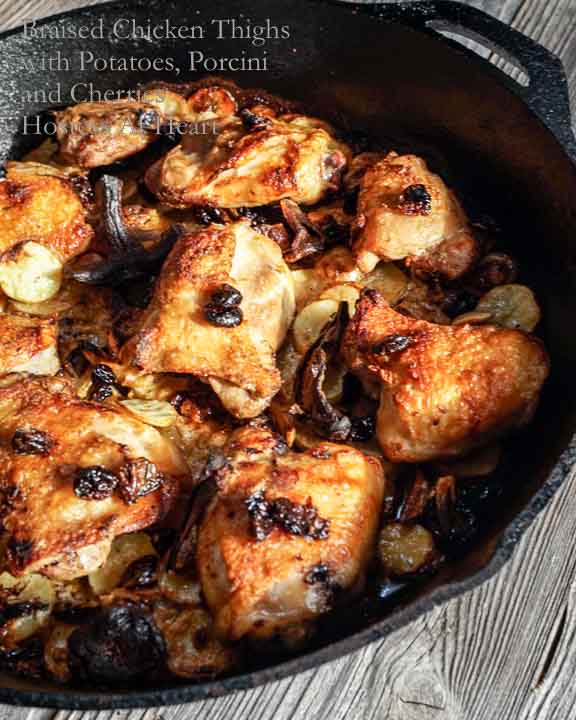 I was recently thumbing through the May 2015 issue of Food and Wine, when I saw this recipe. I read through it and knew I pretty much had everything I needed to make it, and knew what was going to be on my dinner table that evening.
This recipe doesn't disappoint. My husband and I both loved it. The chicken was moist and tasted like it was fried. It's not, it's baked. The chicken sits on a bed of Yukon Gold potatoes, and the whole thing is cradled in a creamy garlic sauce that is deepened with porcini mushrooms. Everything is then dotted with dried cherries, which just brightens up the whole dish.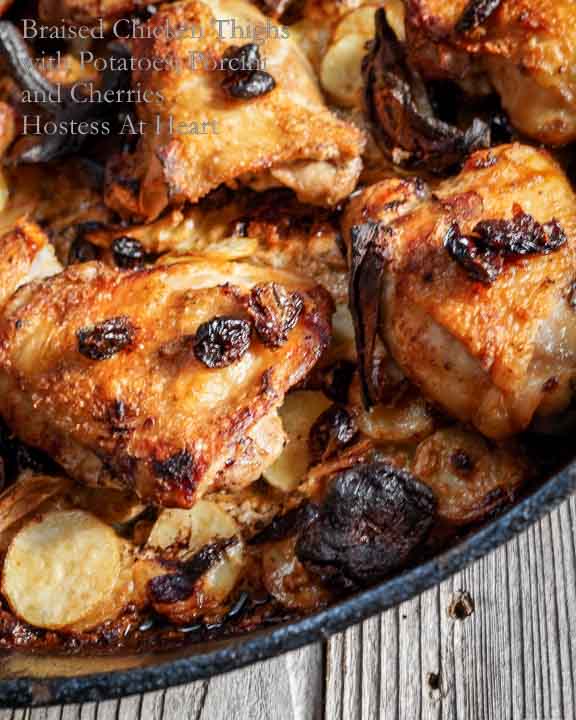 Now it's time to take this dish over to Fiesta Friday. I hope you will join us for this little party!
Let's keep in touch! You can find me on Facebook, Twitter, Pinterest, Instagram, Google +, and Bloglovin