Potato Gnocchi with Butter and Cheese is luscious, creamy, dreamy delicious! It makes the perfect quick and easy dinner dish.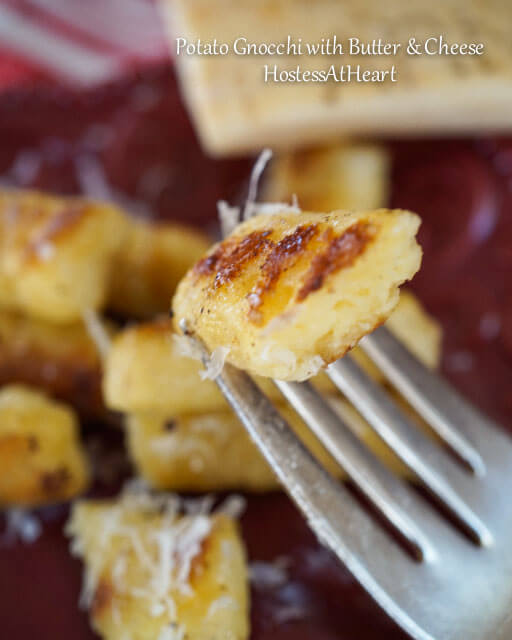 Sometimes I am responsible for setting up my own "road blocks". I've wanted to make potato gnocchi for quite some time. I even put it on my New Year goals list. But I let the possibility of failure intimidate me from trying. This Potato Gnocchi with Butter & Cheese was nothing to be afraid of!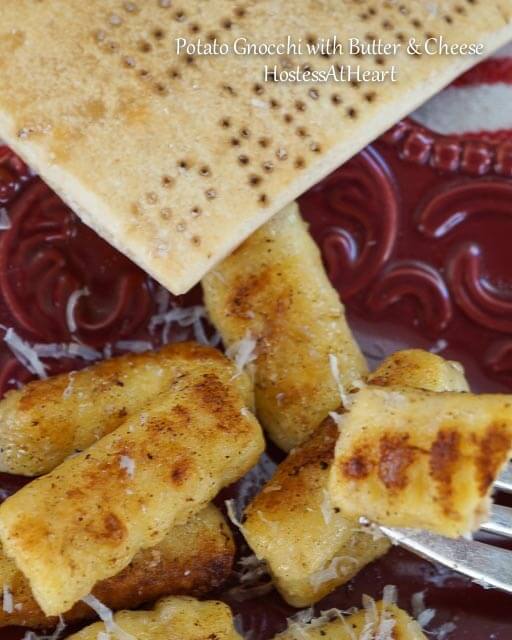 I don't always do step-by-step instructions, but will with this recipe because I don't want you to be a ninny like me.[Tweet "Potato Gnocchi with Butter & Cheese #recipe"]
Cut the potatoes in half and scoop the flesh into a ricer and rice the potatoes. Transfer 2 slightly packed cups of riced potatoes to a bowl. If you don't have a ricer, break up the potatoes by pressing with a fork. Don't totally mash them however.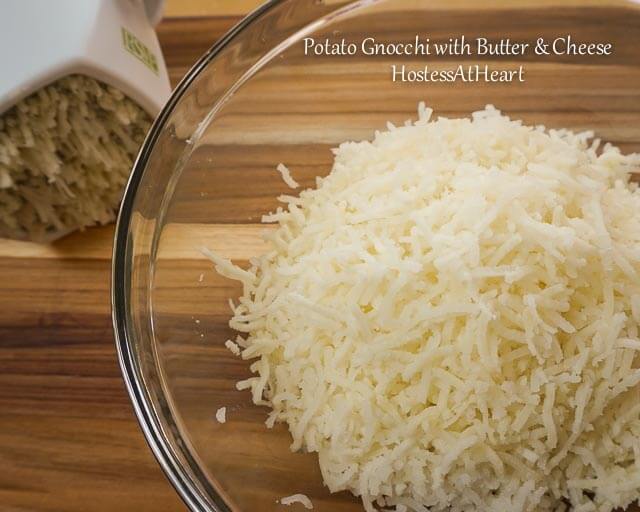 Stir in 2 egg yolks and 1 teaspoon of salt. Add 1/2 cup of flour and mix until dough forms. Knead until smooth but slightly sticky. It will be the consistency of cookie dough.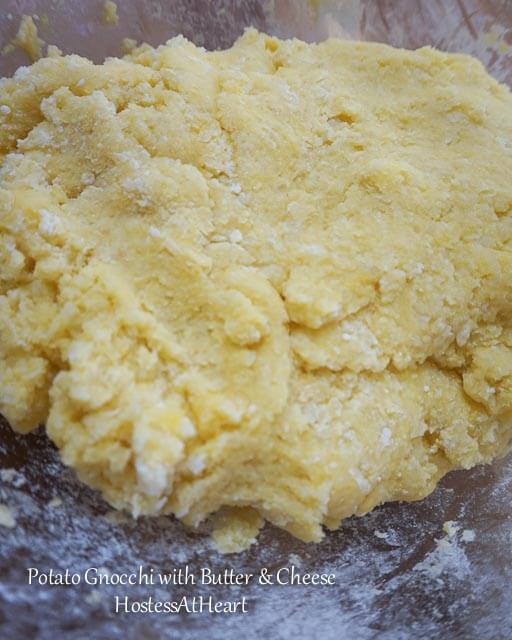 Flour a working surface and using about 1/4 of the dough, roll into a 3/4-inch rope. Cut the rope into 3/4 inch pieces.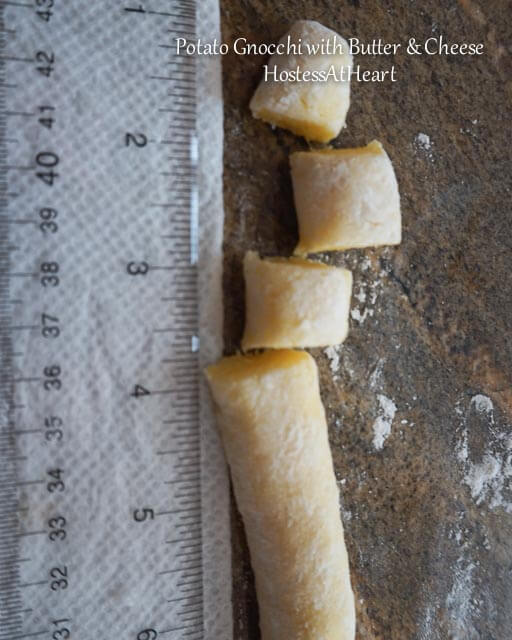 Roll each piece against the tines of a fork to make ridges; transfer to the baking sheet.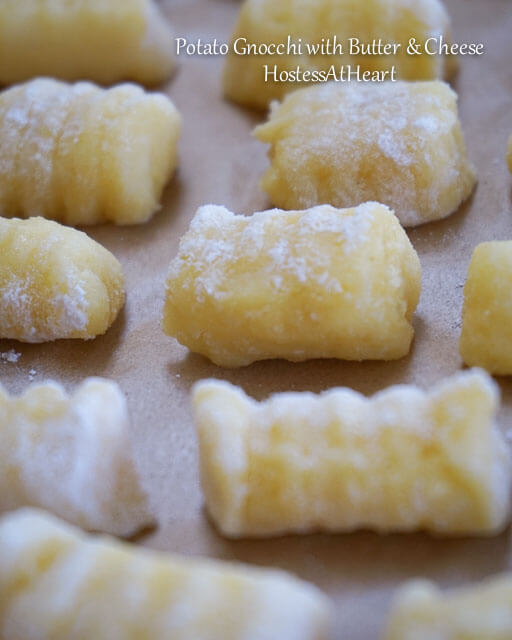 They aren't perfectly the same size, but they're beautiful to me! (Crowd cheers wildly)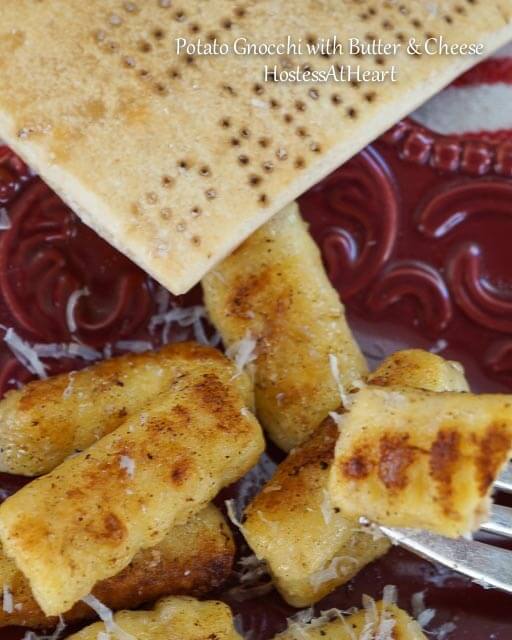 Don't have time to make it now?

Pin it

for later!
Most of the time when I finally pull up my big girl pants and take on what I have let intimidate me, it turns out to be no big deal. Making Potato Gnocchi with Butter & Cheese is actually no big deal.
Let's keep in touch! You can find me on Pinterest, Instagram, Facebook, and Twitter! Better yet, enter your email address in the box below and never miss a recipe!