Asian 5 Spice Rice recipe is perfect as a side dish or main. It overflows with flavor and textures and it's perfect as a side dish or a meal. You make it as spicy as you want. Toss in some chicken for another option.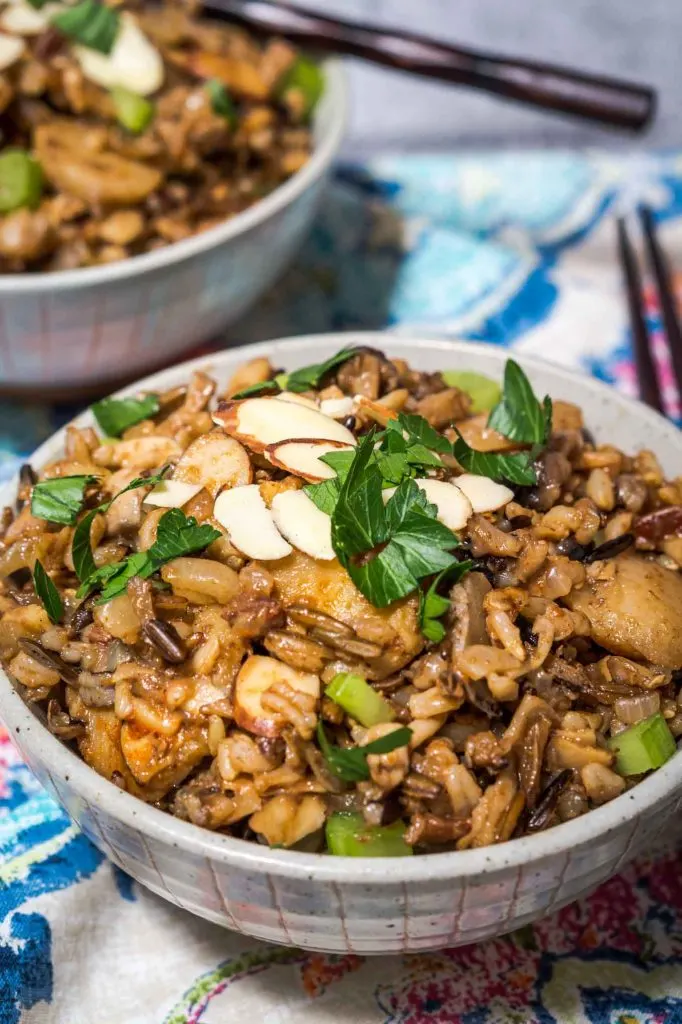 You know how I love going through old recipes. I was given my mother-in-law's recipe box when they moved to an Independent living facility, and my mother recently gave me my grandmother and her recipe boxes. One of the recent recipes inspired this Asian 5 Spice Rice recipe.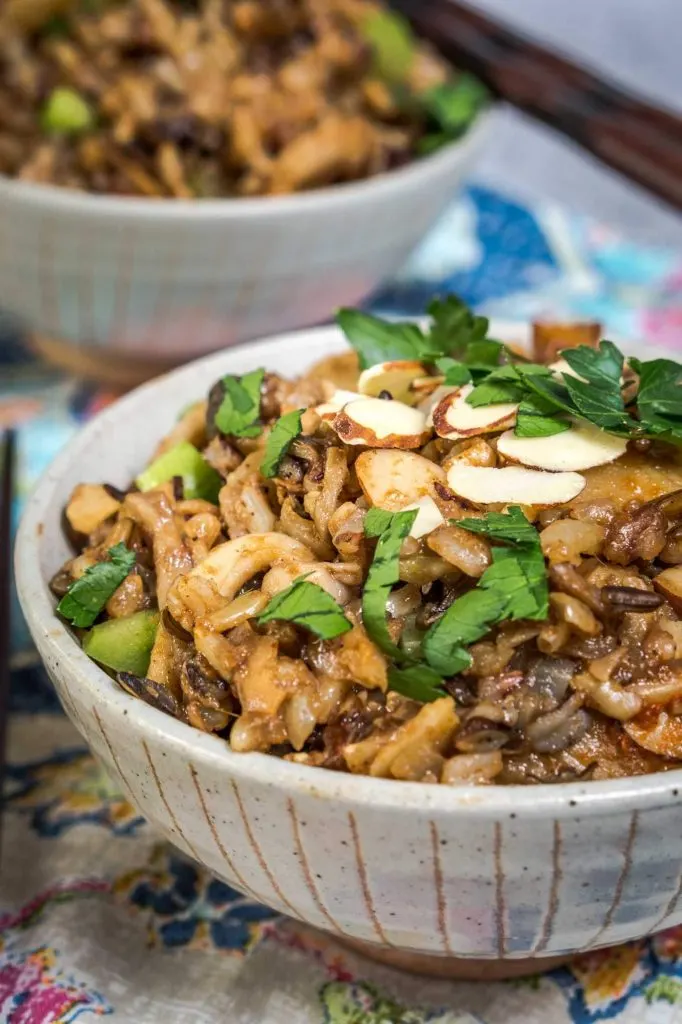 Most of the recipes in my mother-in-law's box are typed up, in categories, and displayed in a hand carved box that my father-in-law made. The boxes from my grandmother and mother look vintage army. They are metal, dented and most of the recipes are scribbled in pencil on the back of bank checks or thumb sized scratch paper. I guess when they shared recipes with friends, they just grabbed what they had available.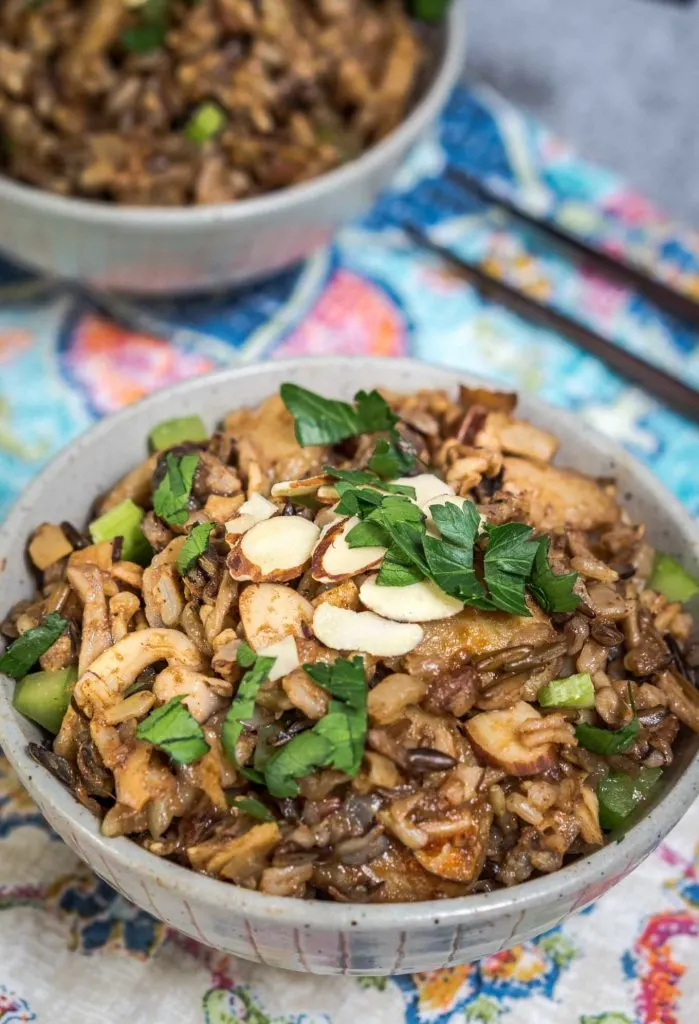 I actually find this charming. Just like the recipe that I found for "Chinease Menu". What the heck? We didn't eat a lot of ethnic foods which might be the reason that Chinese was misspelled? Well anyway, the recipe intrigued me. We were baking chicken for dinner and the glory of baked chicken is anything goes with it.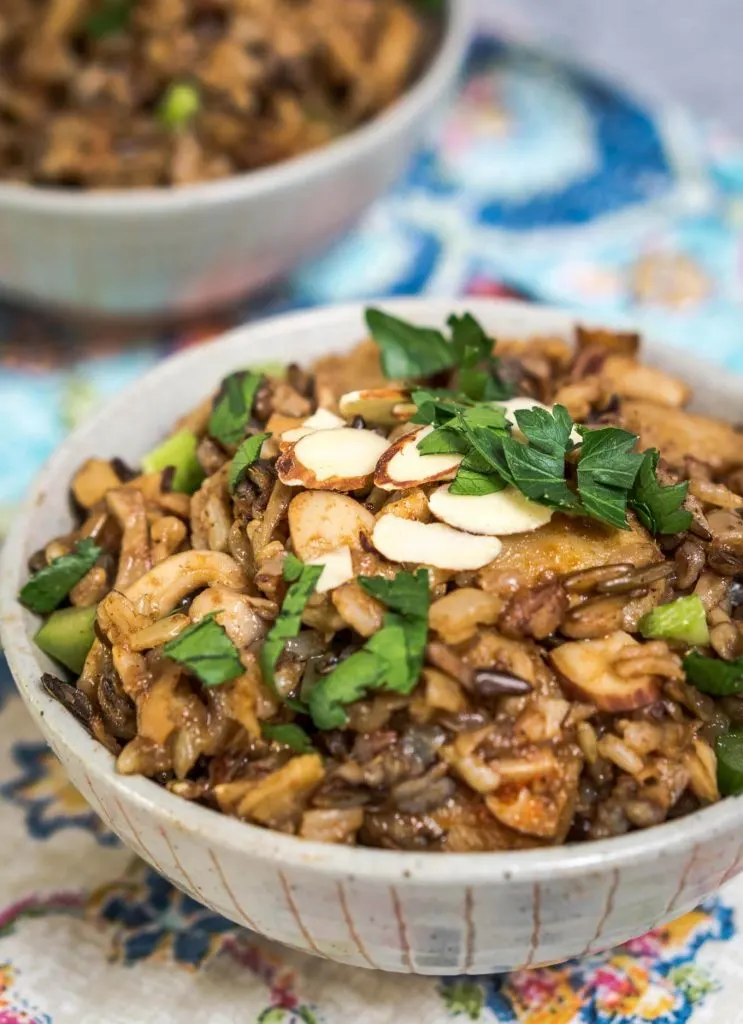 I made up the recipe and it was…boring. There were no spices and the only thing that might have earned the word Chinese is that it had a little soy sauce in it. A makeover later and the Asian 5 Spice Rice recipe was created. We ate this rice as a side for our chicken but I could have eaten it as a meal. I actually shredded up our leftover chicken and tossed it into the rice for a second meal. It's was delicious too!
If you love this recipe here are a few more that I think you'll like!
LOVE THIS RECIPE? BE SURE AND COMMENT BELOW WITH A FIVE-STAR RATING! IF YOU'RE ON INSTAGRAM AND SNAP A PHOTO, BE SURE AND TAG ME WITH #HOSTESSATHEART SO I CAN SEE YOUR CREATION!
Let's keep in touch! You can find me on Facebook, Twitter, Pinterest, Instagram, Google +, and Bloglovin!