This Grilled Shrimp Salad with Wheat Berries will not leave you hungry and have you searching for something else to eat. It's filling, good for you and delicious!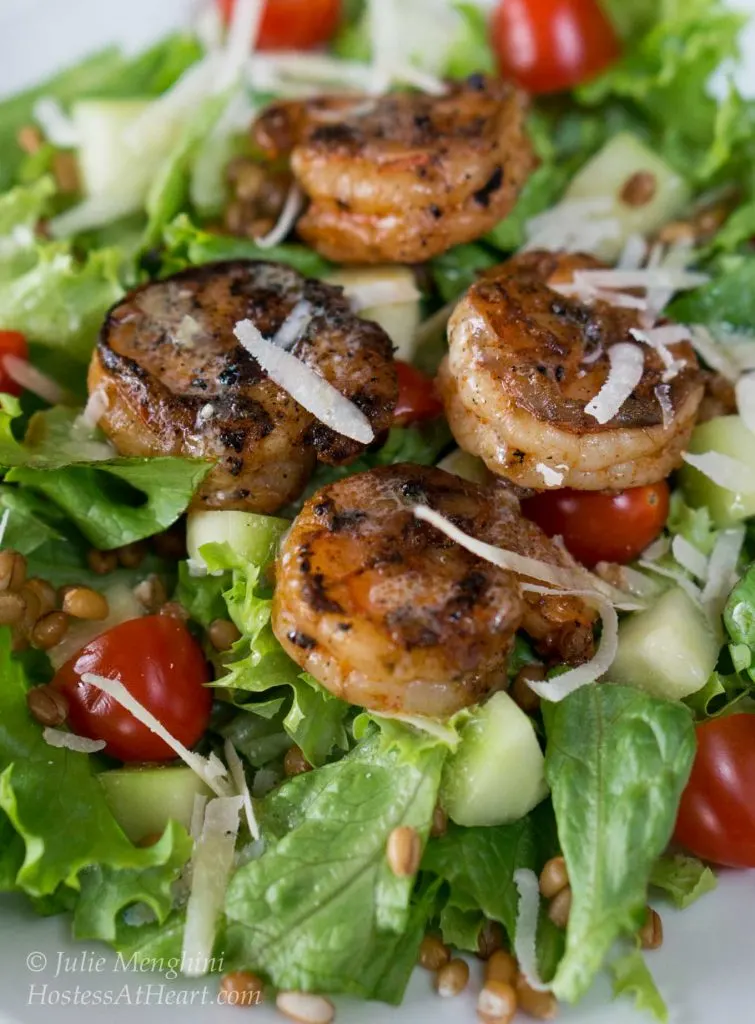 I can just snarf up grilled shrimp one after the other. Shrimp cooks so quickly and is so good about taking on the flavors of spices or the sauces that you use. If you don't cook it in a pound of butter and cheese, it is very healthy to eat too. Now that does sound pretty good I must say, but this Grilled Shrimp Salad with Wheat Berries has no guilt attached.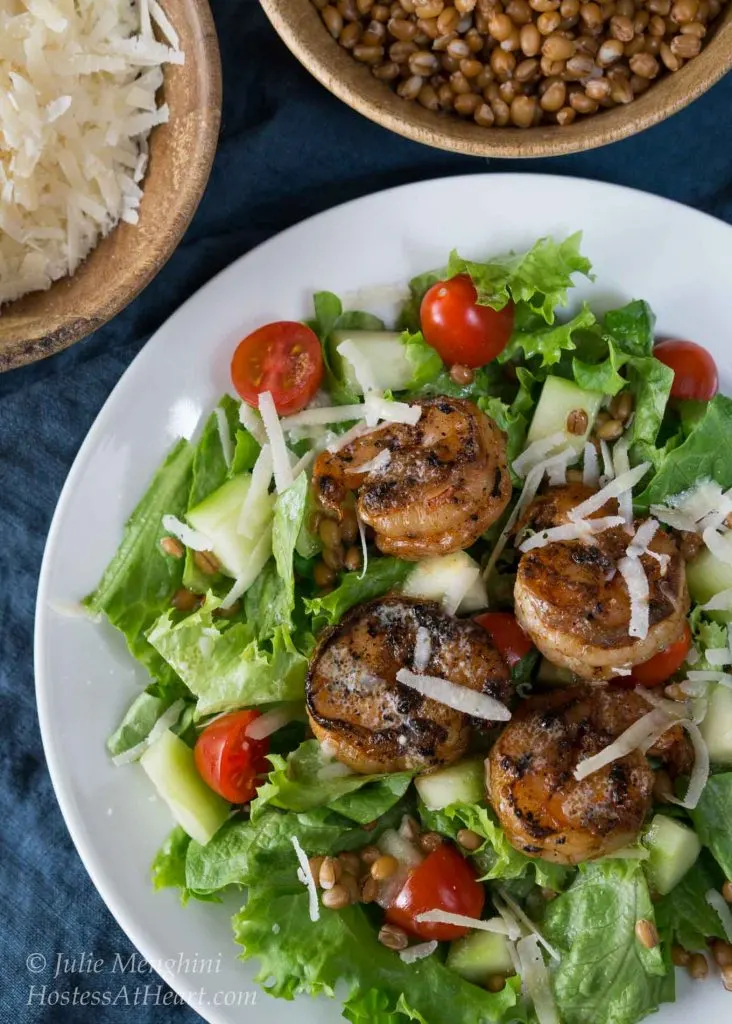 With the warmer weather coming, I've stepped up my workouts and am attempting to lighten our meals too. A lightened meal shouldn't leave you hungry an hour later and have you searching for something to eat. A salad, if prepared correctly can be a great meal. Wheat berries are a great source of fiber and protein. Both of which will help keep you satisfied. They also add another texture to this anything but ordinary salad. All of the yummy Romaine lettuce, tomatoes, and cucumbers keep you noshing until you can't nosh anymore. I've topped the whole plate of magic with a sprinkling of freshly grated parmesan cheese.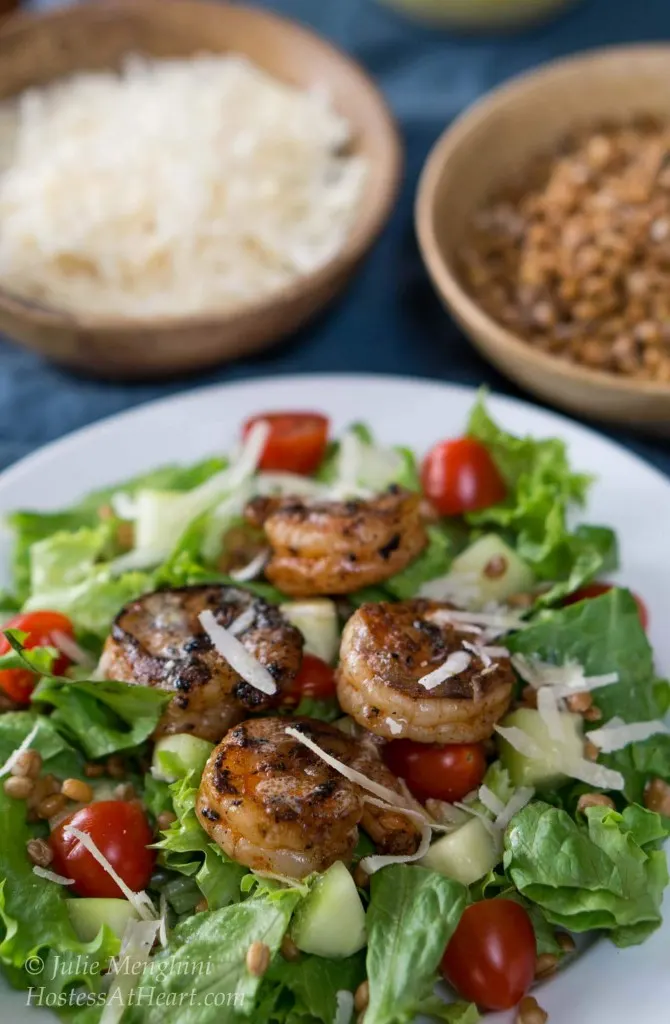 Don't these shrimp look amazing? After I cleaned them, I plopped them into a ziplock bag and drizzled them with olive oil and then sprinkled them with my go-to spice rub. They even taste better than they look. I drizzled a light and lemony vinaigrette over this salad and ate it for 3 meals before it was gone.
Don't have time to make it now?

Pin it

for later!
Here are a few more salad recipes that we love!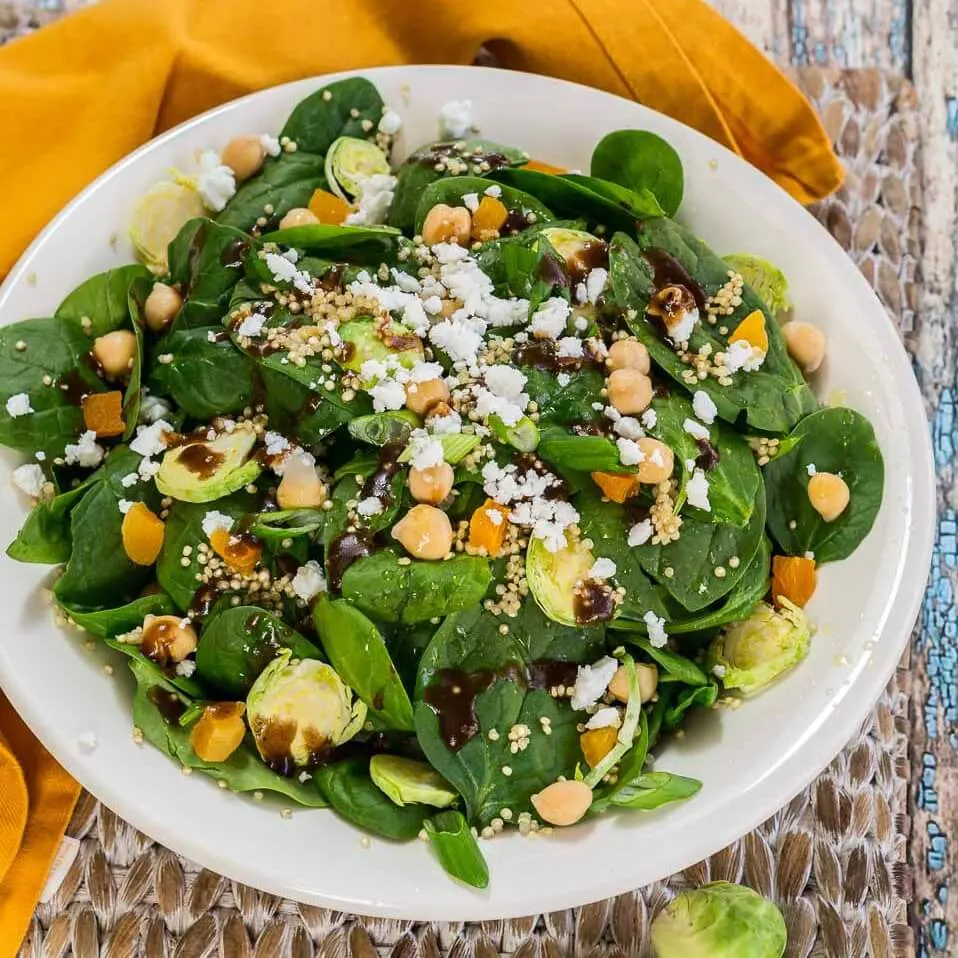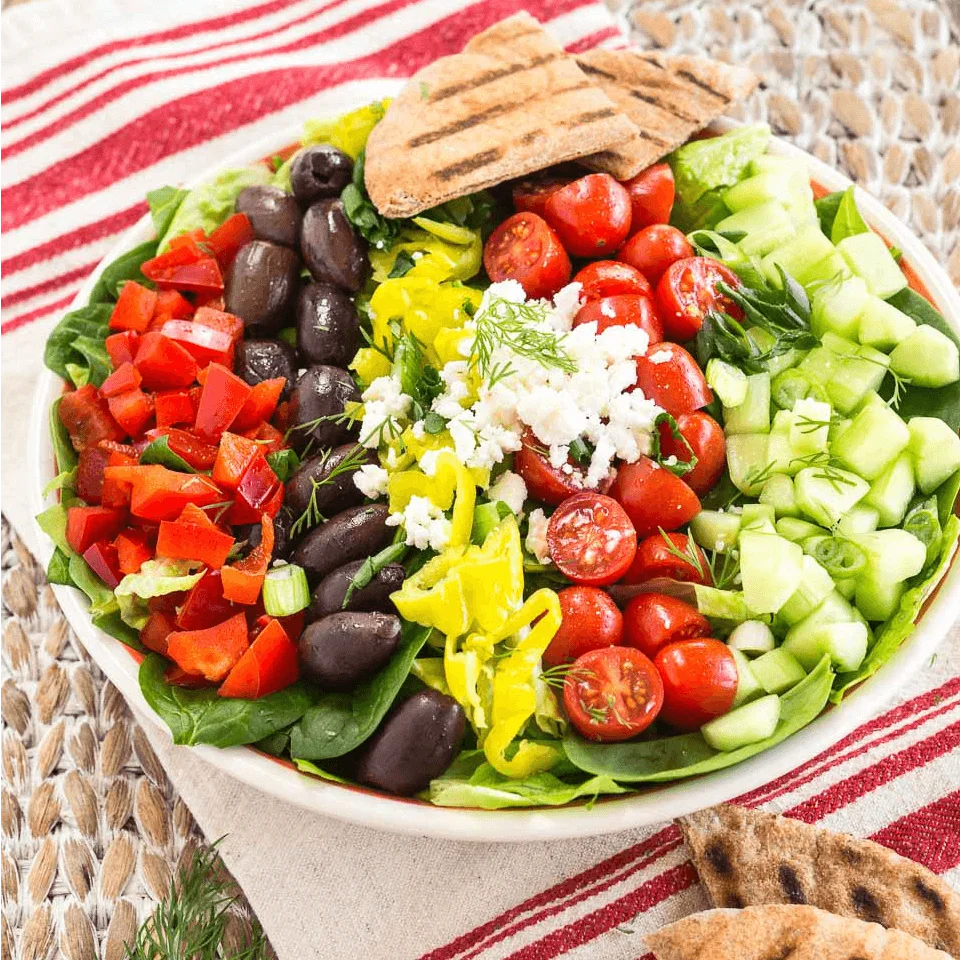 Let's keep in touch! You can find me on Pinterest, Instagram, Facebook, Twitter, and YouTube! Better yet, enter your email address in the box below and never miss a recipe!